A return visit to the
Leonabelle Turnbull Birding Center in Port Aransas turned up a few new sightings.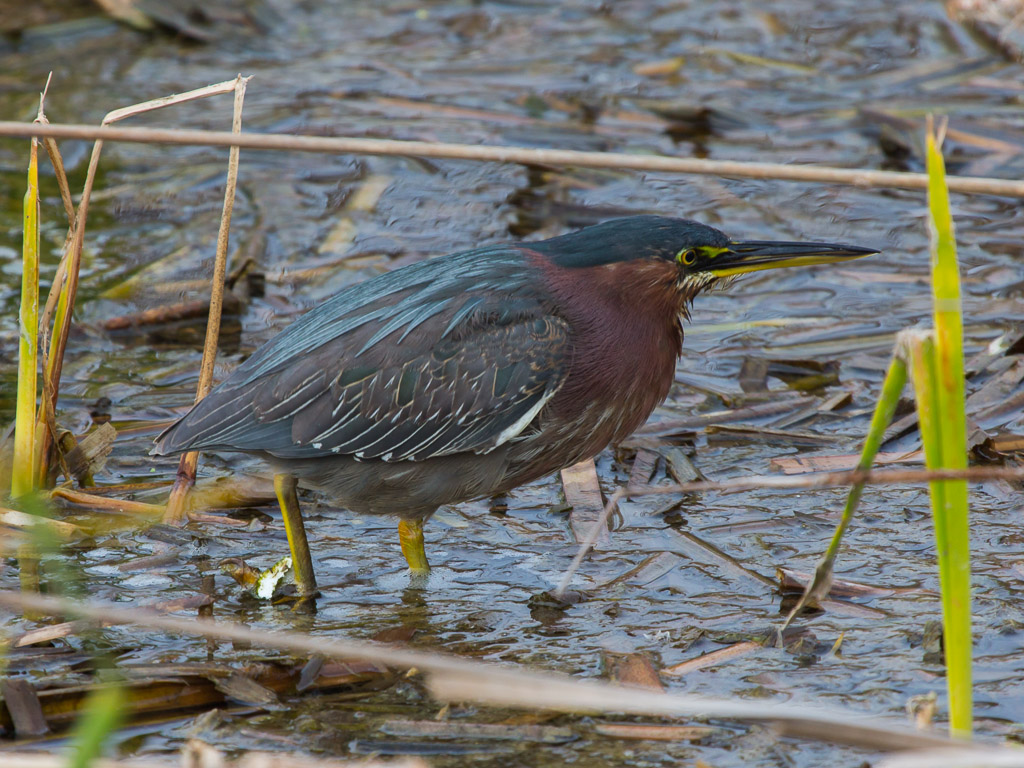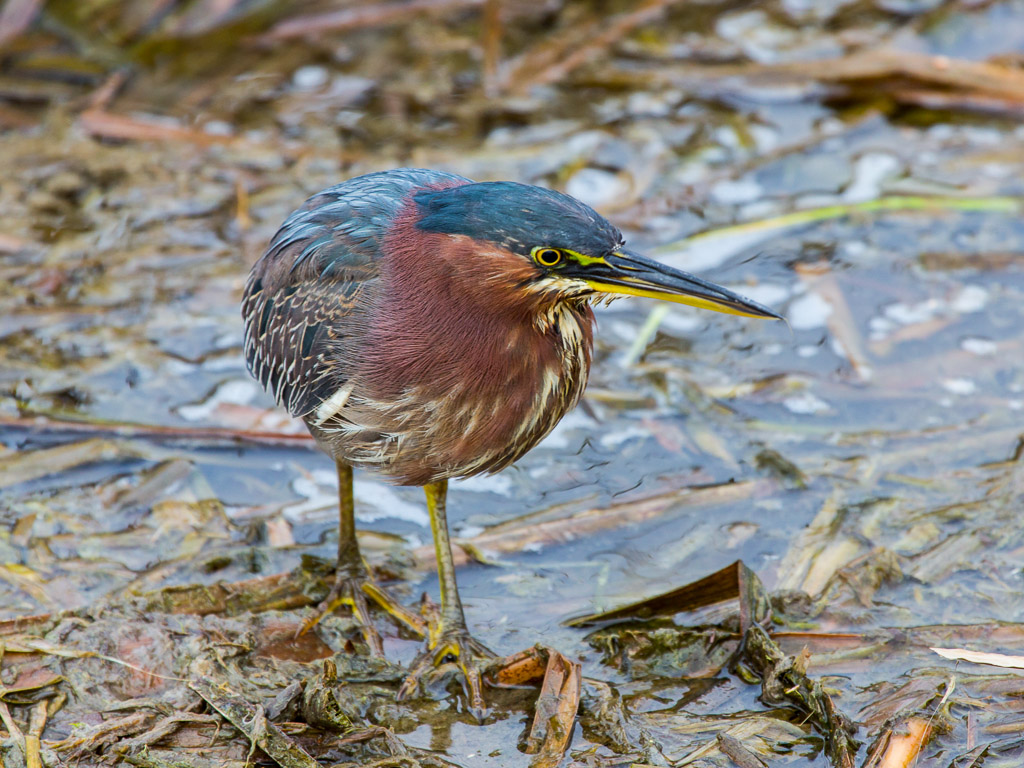 This animal is called the Nutria, Coypu or River Rat. It is a destructive foreign species introduced in the early 20th century. We had never heard of them until we saw them in the marsh at the birding center.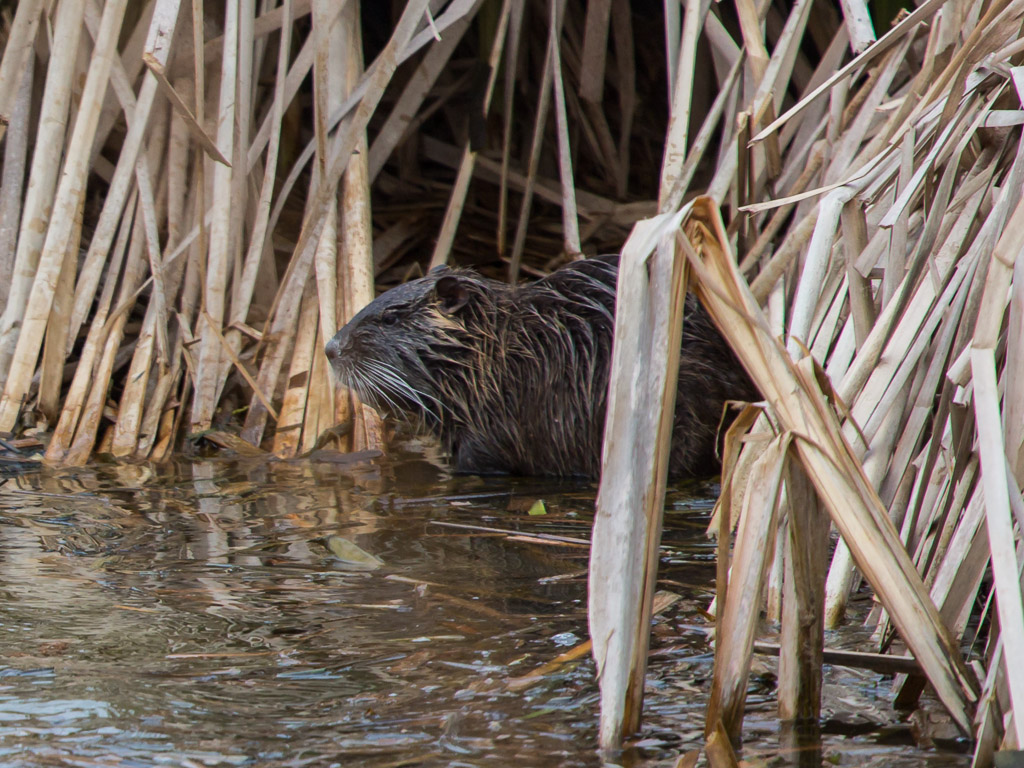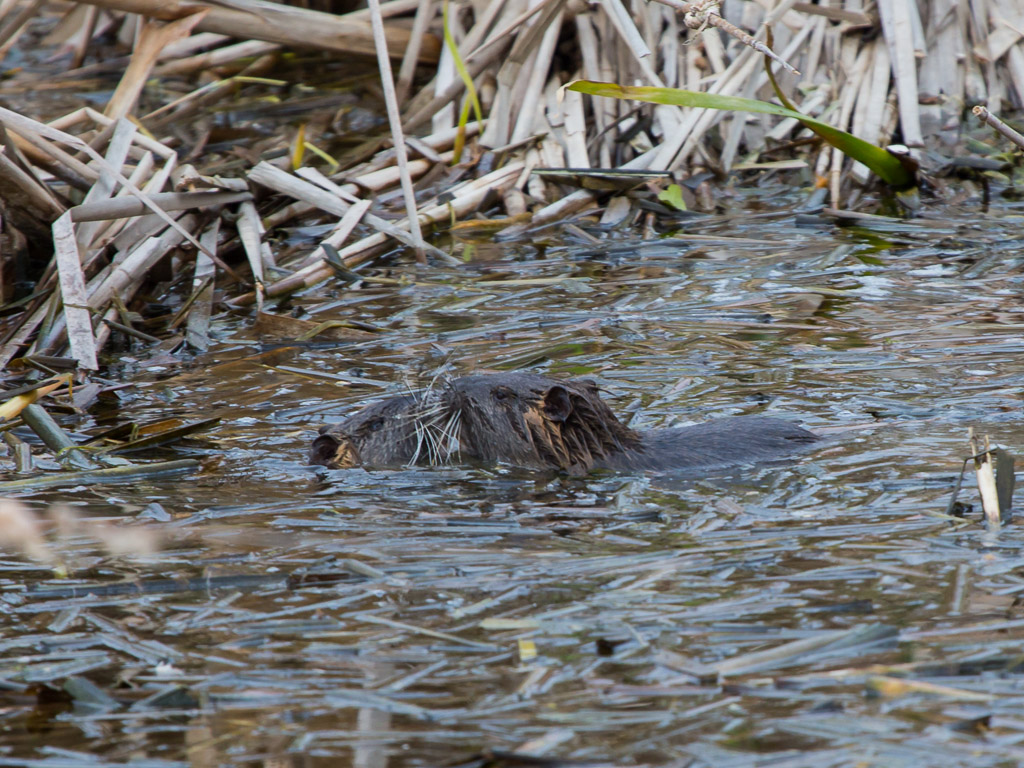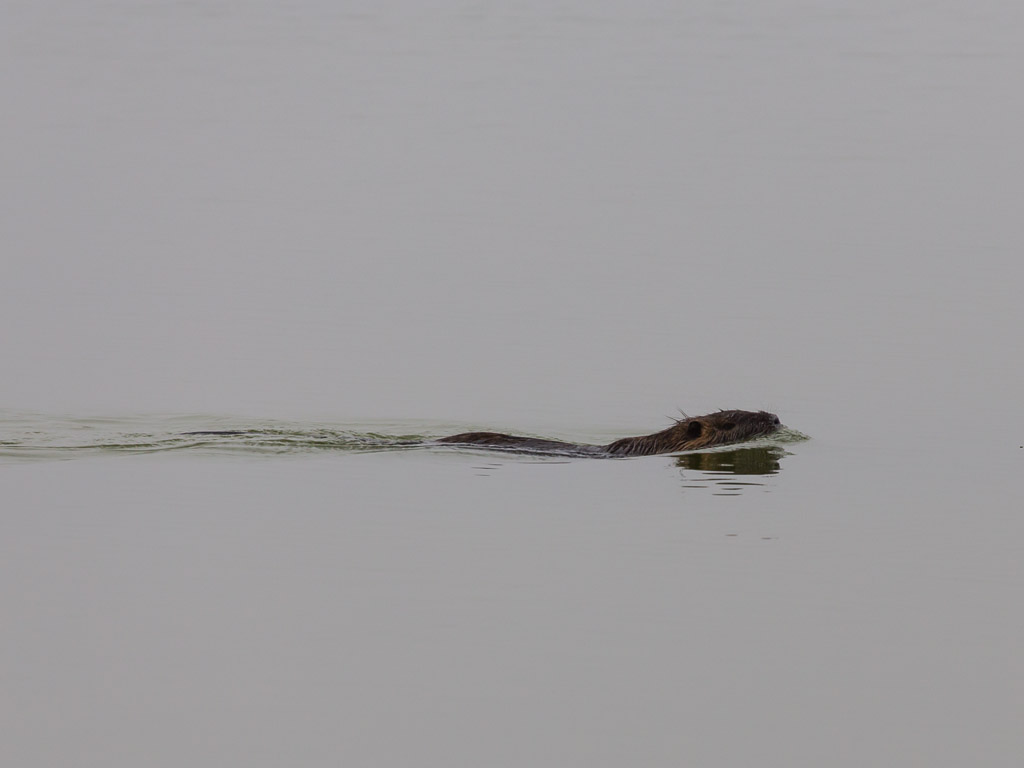 This small grebe had just caught a snack.