At the end of our trip we spent a couple of nights in Moss Landing so that we could take one of the wildlife tours into the Elkhorn Slough. Elkhorn Slough is a large estuary in California between Monterey and Santa Cruz which enters the ocean at the Moss Landing harbor. Elkhorn Slough is a well known wildlife viewing area that I've wanted to visit for photography for a while. We joined an Elkhorn Slough Safari pontoon boat wildlife tour. Following the captain's advice, we took the seat at the rear, which he indicated was the best vantage point for photography. Although the morning started grey and foggy, we saw a wealth of wildlife. Since I captured many images that I was quite happy with, I've decided to break the images from this visit into a number of blog posts.
A view of the Moss Landing harbor. The harbor is home to a mix of fishing, research and pleasure craft.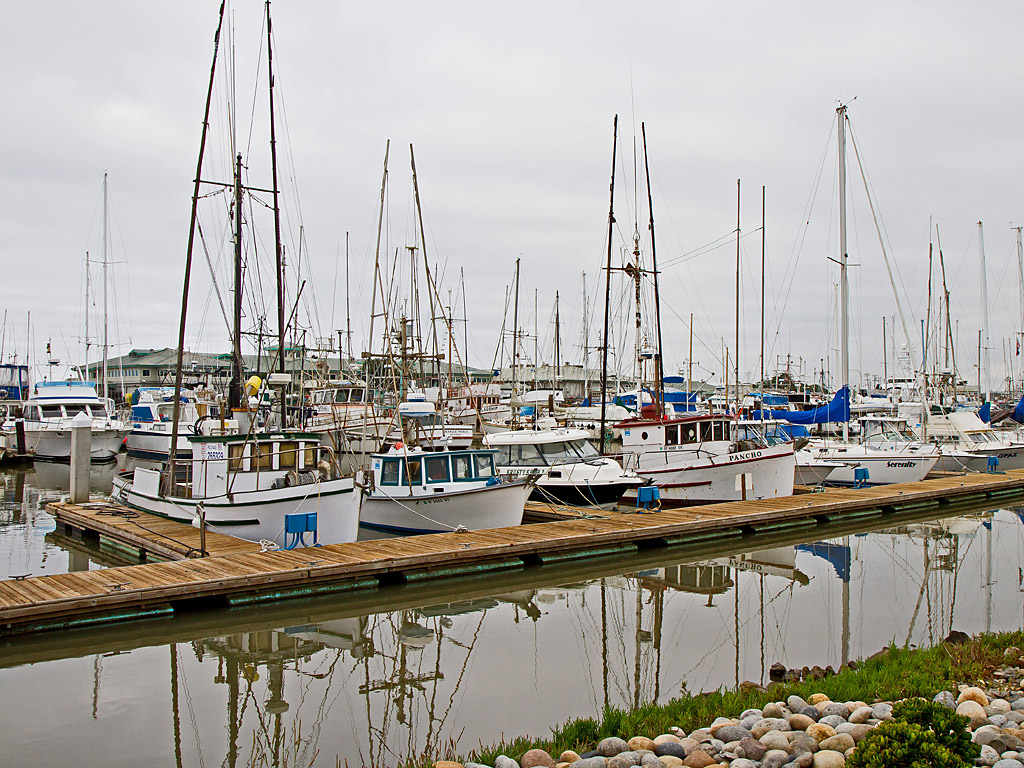 Who knew that pelicans liked to water ski!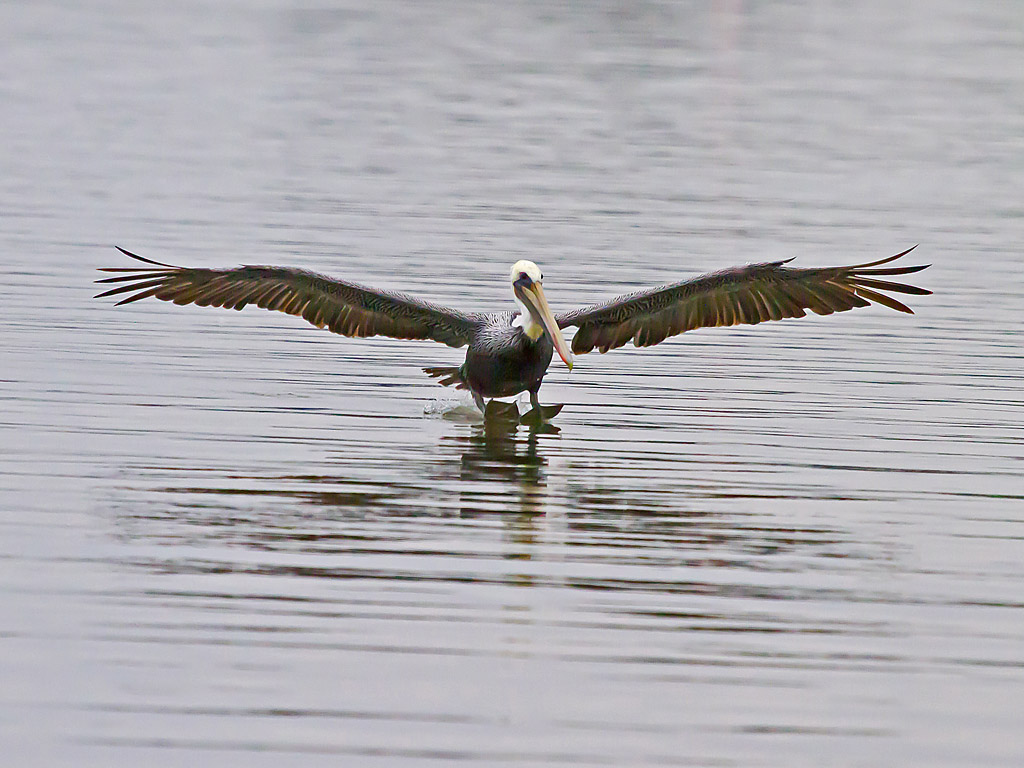 The California Sea Lions like to haul out on the docks and boats around the harbor. They seemed to be quite used to the people and boats sailing past.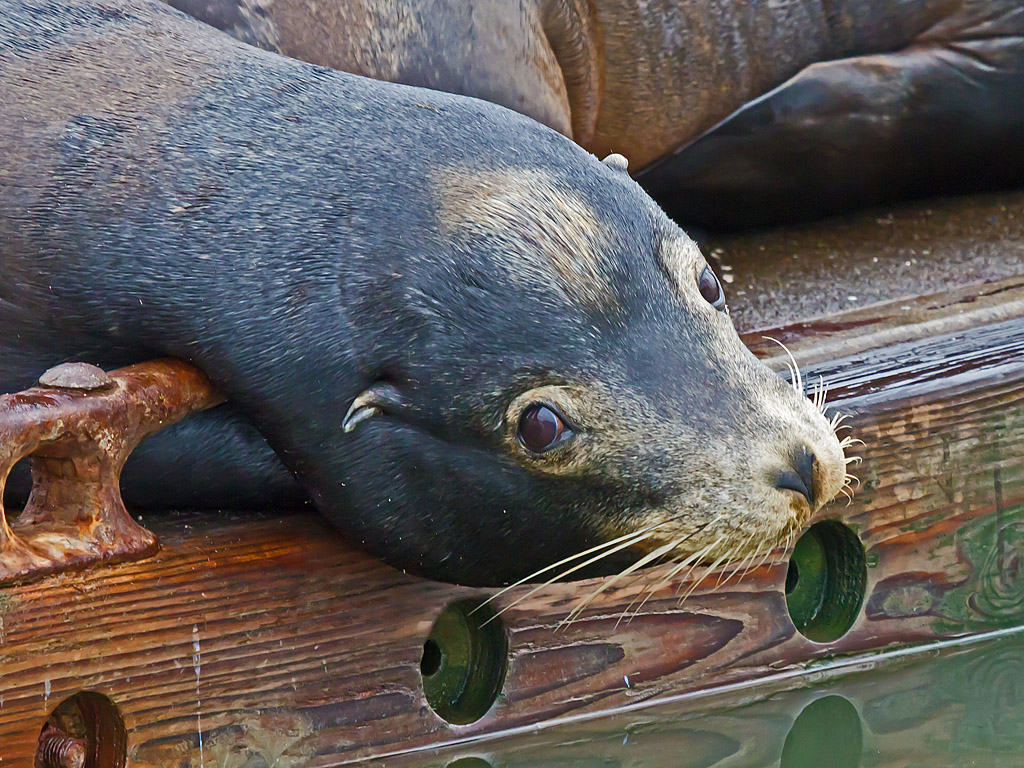 A pelican on the calm harbor waters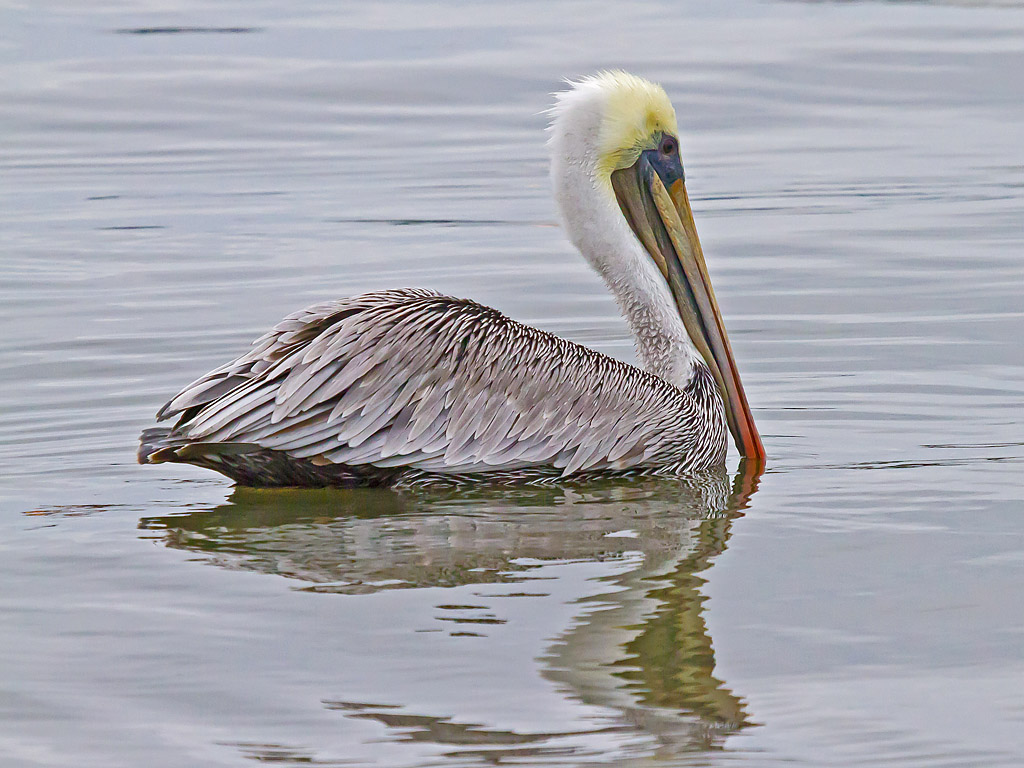 One of the larger male sea lions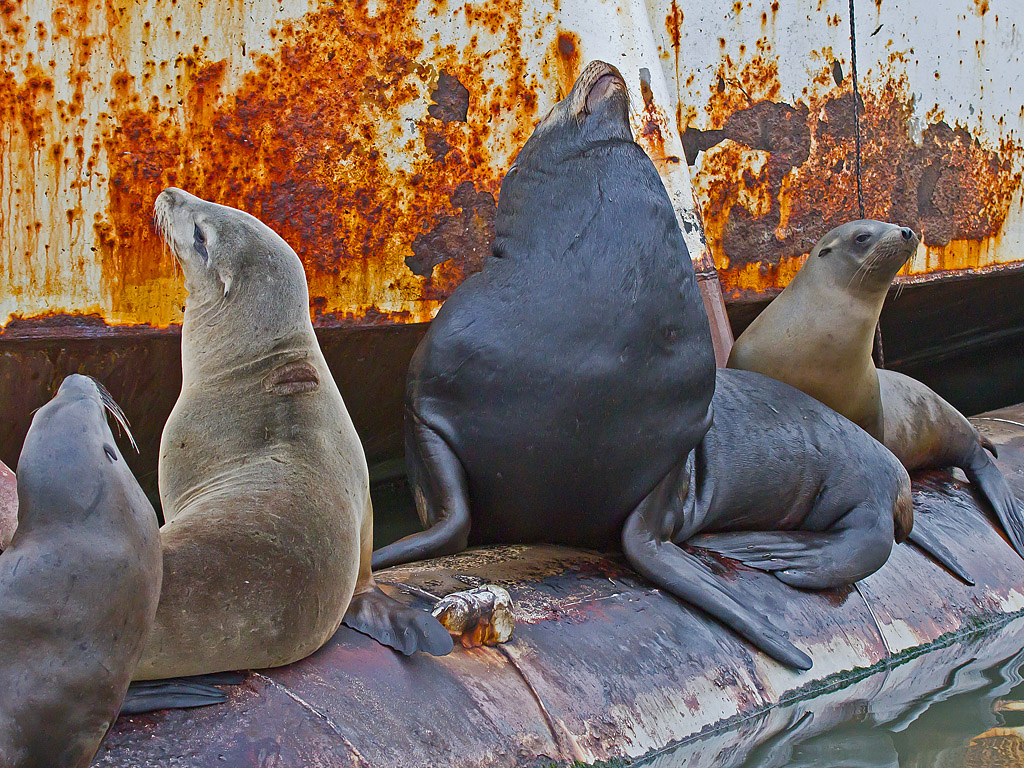 Pelican fly-by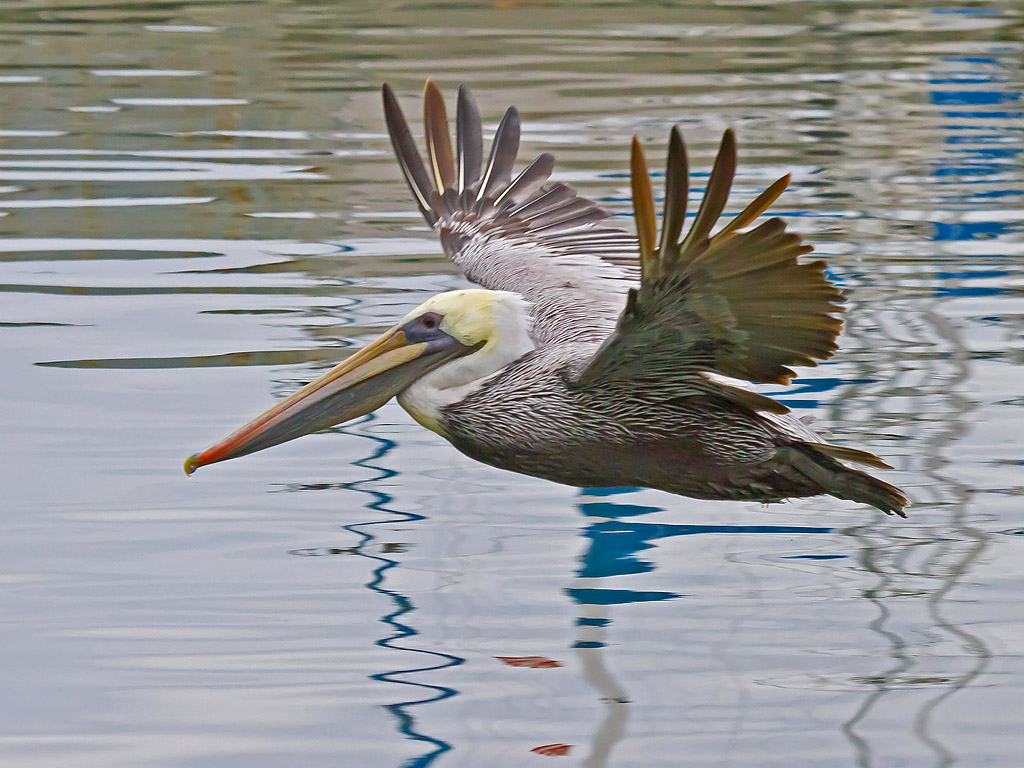 It would appear that the pelican has posed a difficult question to the cormorant.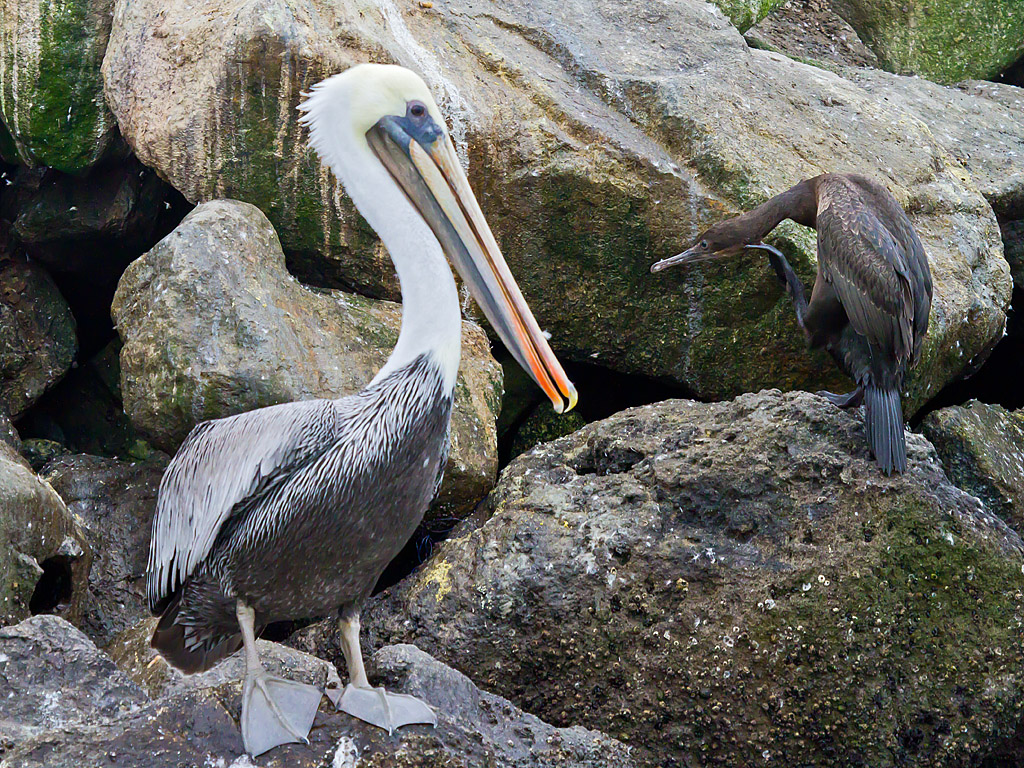 The sea otters are always busy grooming and fluffing their fur. Not having a layer of blubber, they rely on air trapped in their fur for insulation against the cold ocean water.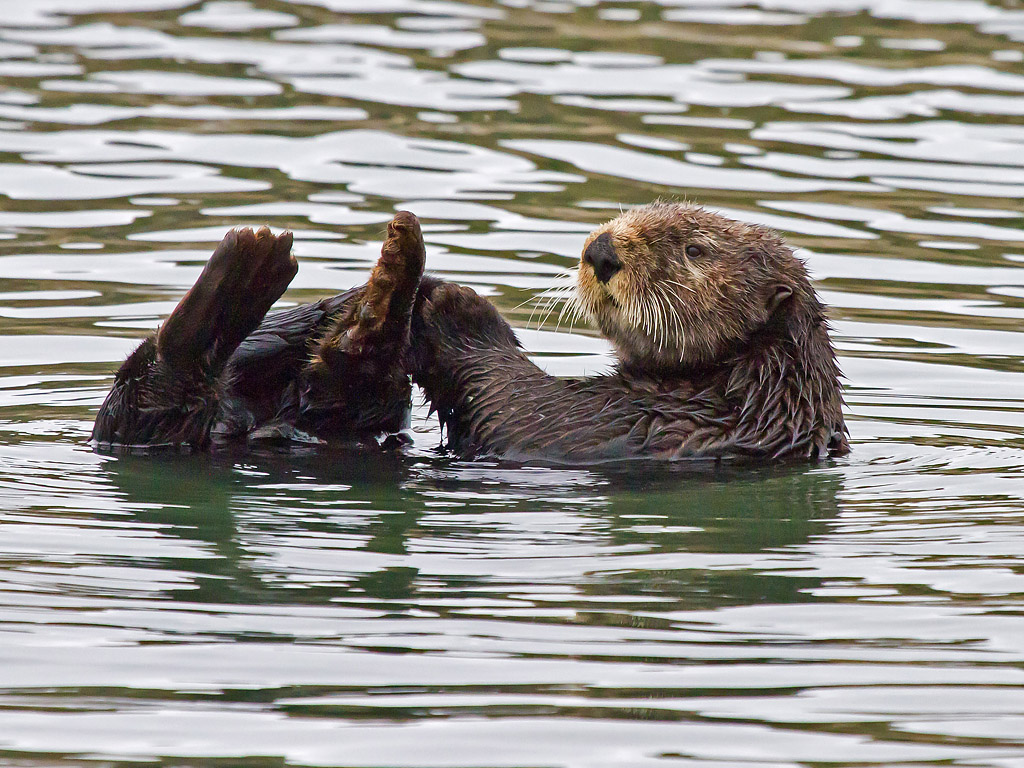 There were lots and lots of sea lions hauled out on some of the docks.



"Can I rub my head and pat my face at the same time?"



A few more sea lions