Bergen is one of Norway's oldest cities dating back to at least the early 1000's. Bergen was one of the main trading centers of the Hanseatic League, dealing in dried cod. Bergen is also extremely scenic.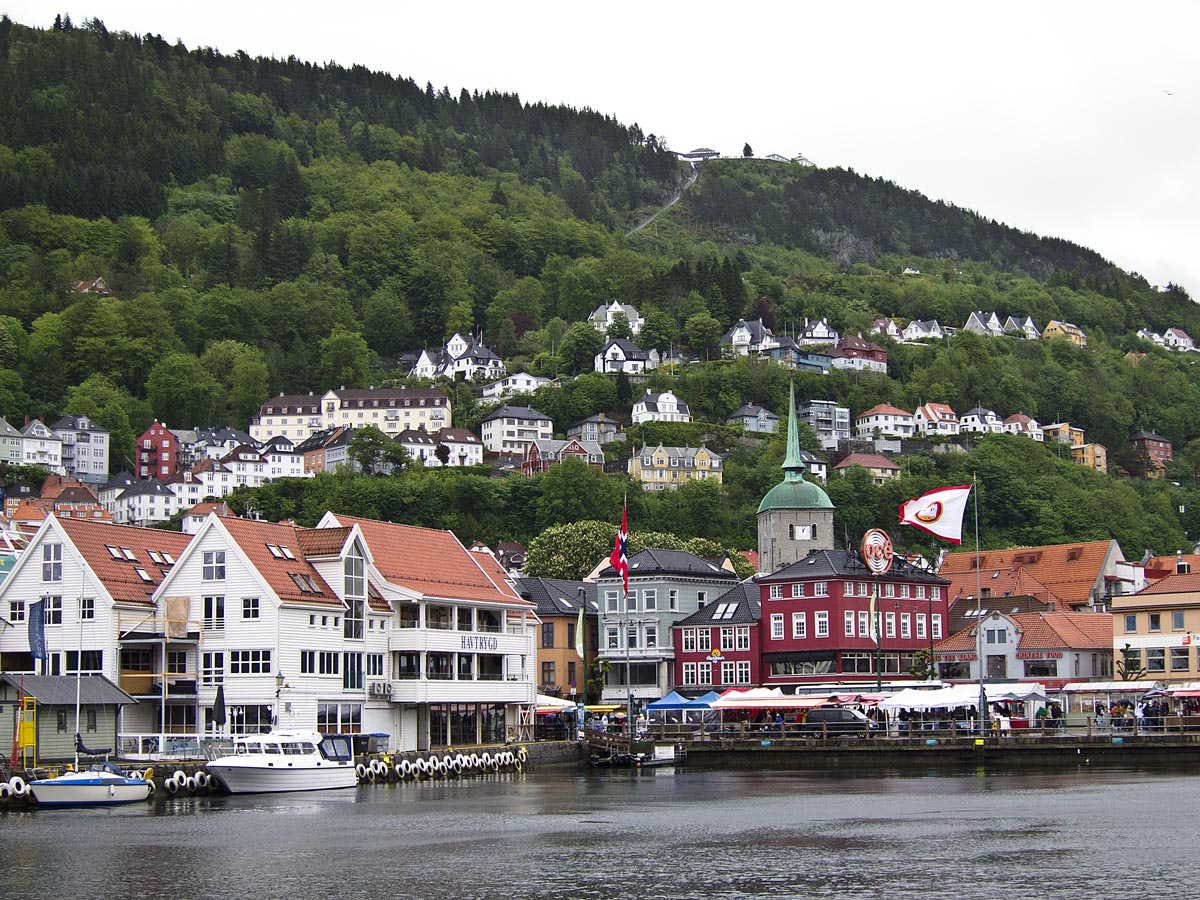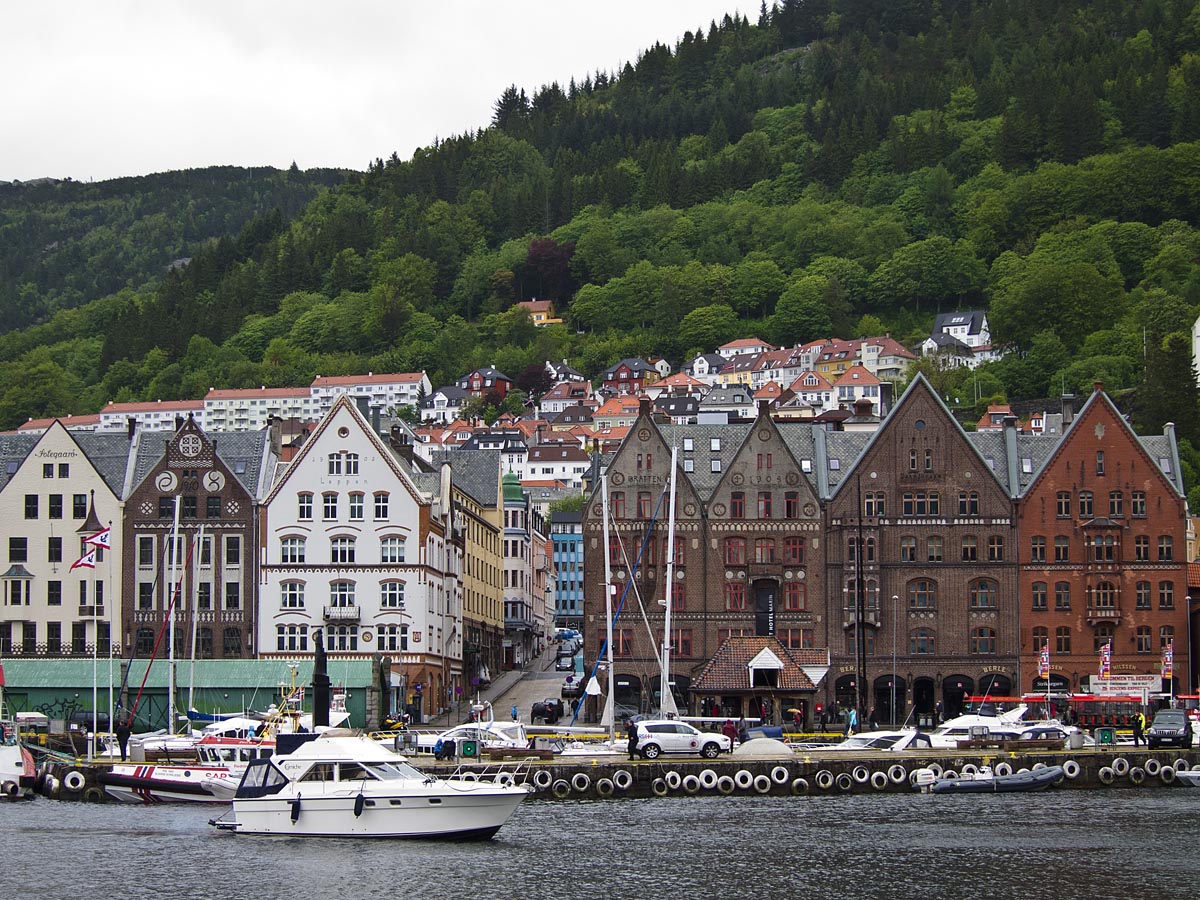 One of the things we have really enjoyed is all of the wonderful freshly baked breads at the breakfast and lunch buffets.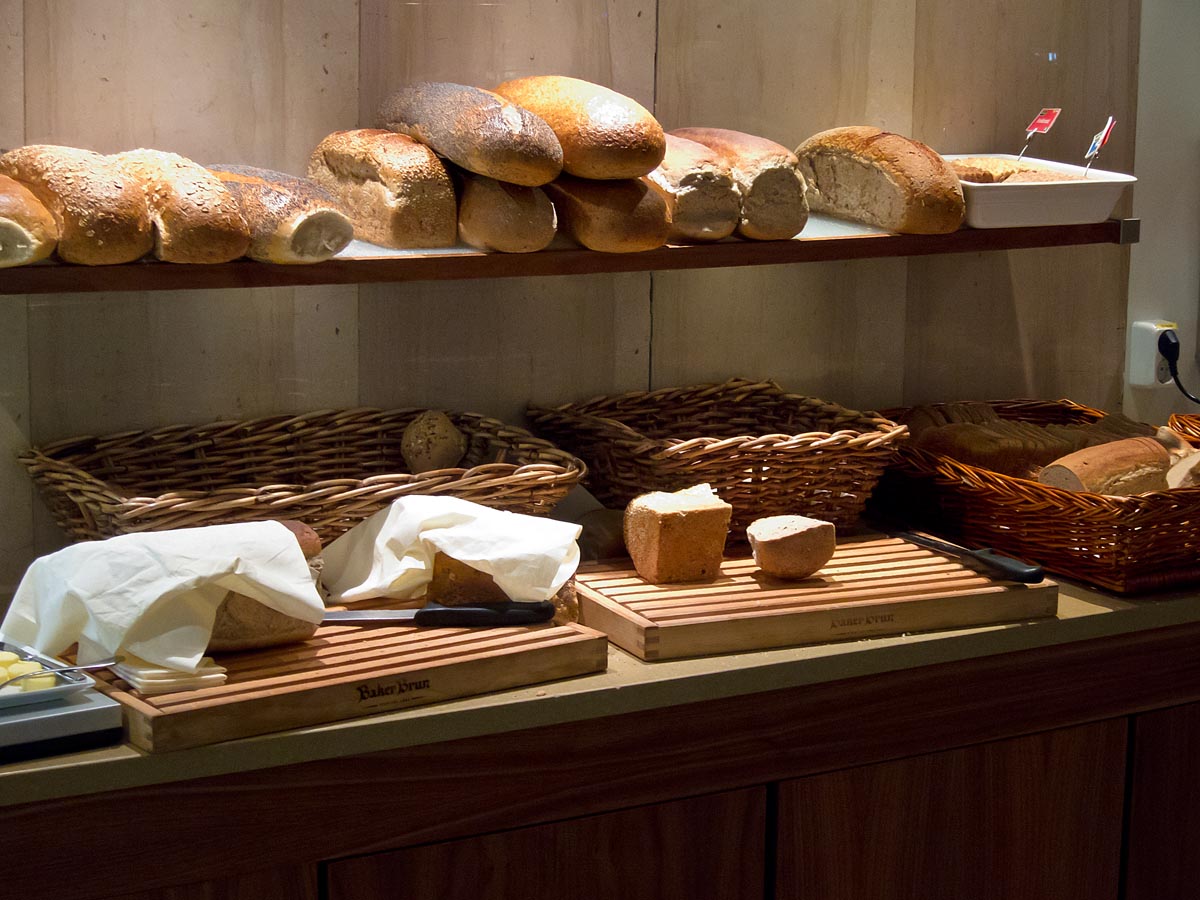 Bergen has one of the few remaining medieval stave churches. Out of approximately 1000 stave churches built, only a few remain. This stave church was originally built in Fortun in 1150, moved to Fantoft just outside central Bergen in 1883, burned down in 1992 and exactly rebuilt.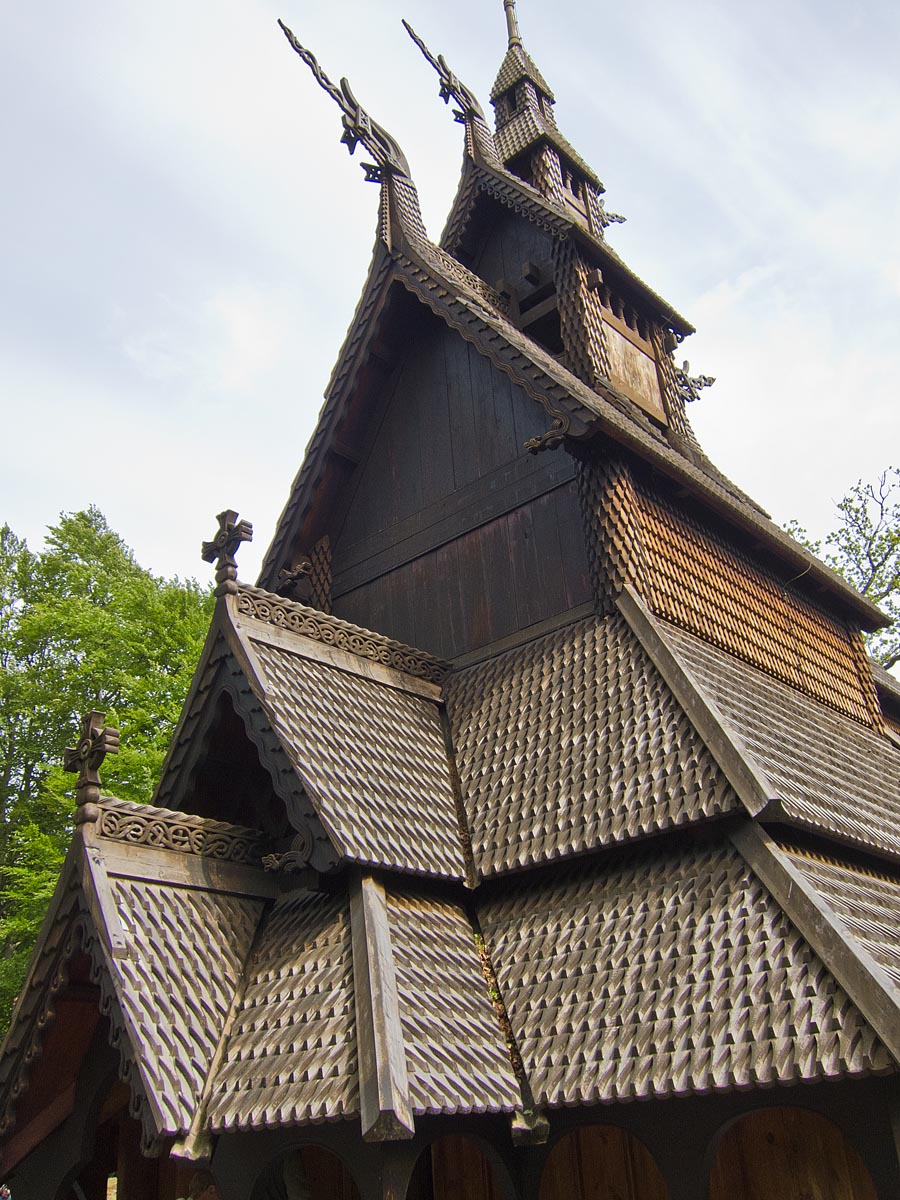 Bergen was also the home of Norway's beloved composer, Edvard Grieg. This statue at his home is life sized and reflects his 5'1" height.