After leaving the Lofoten Islands the captain took us to a special place called Trollfjorden. This narrow and short arm is know as Troll Fjord because trolls are supposed to watch from the cliffs, ready to hurl rocks down on the unlucky.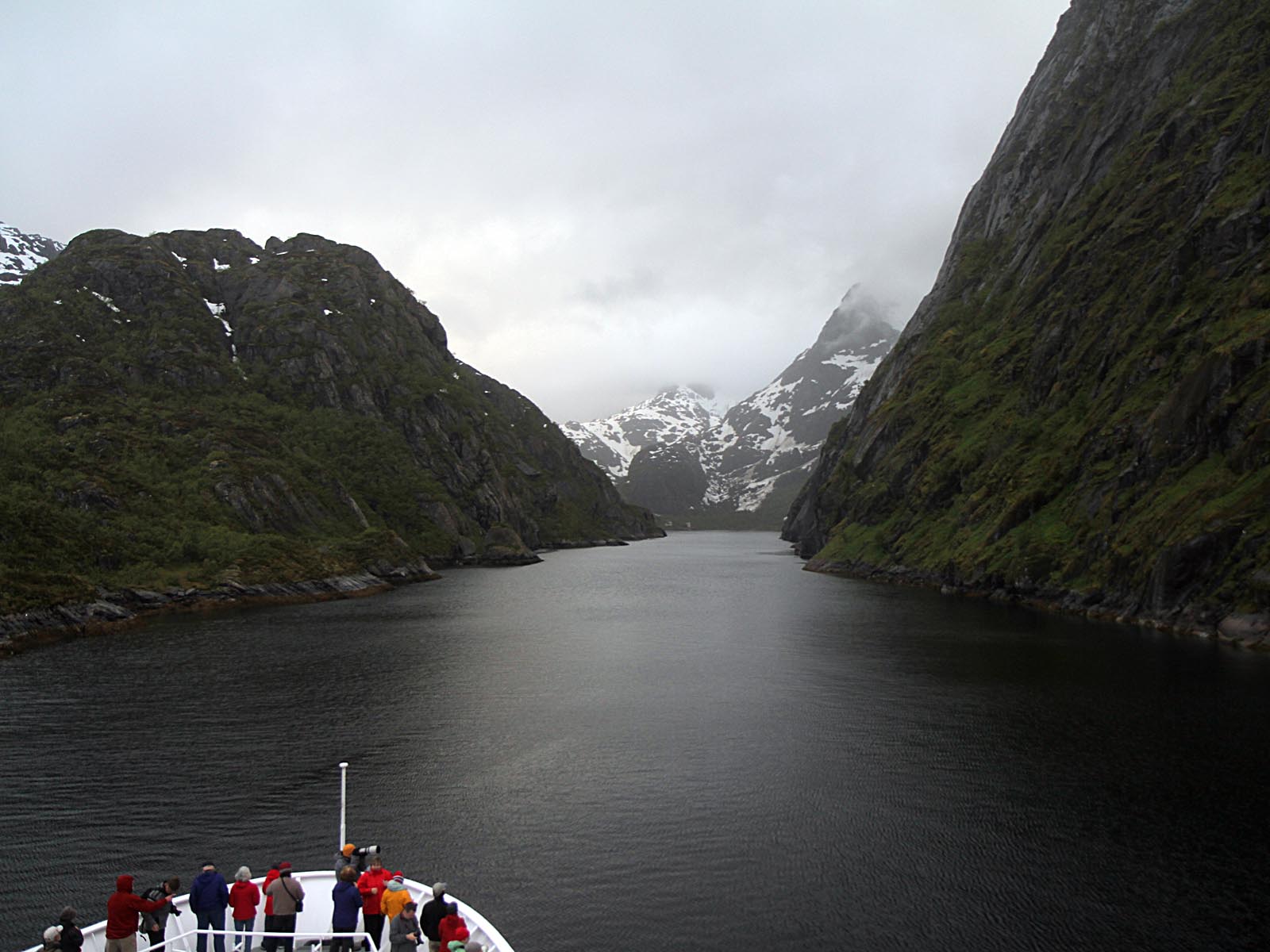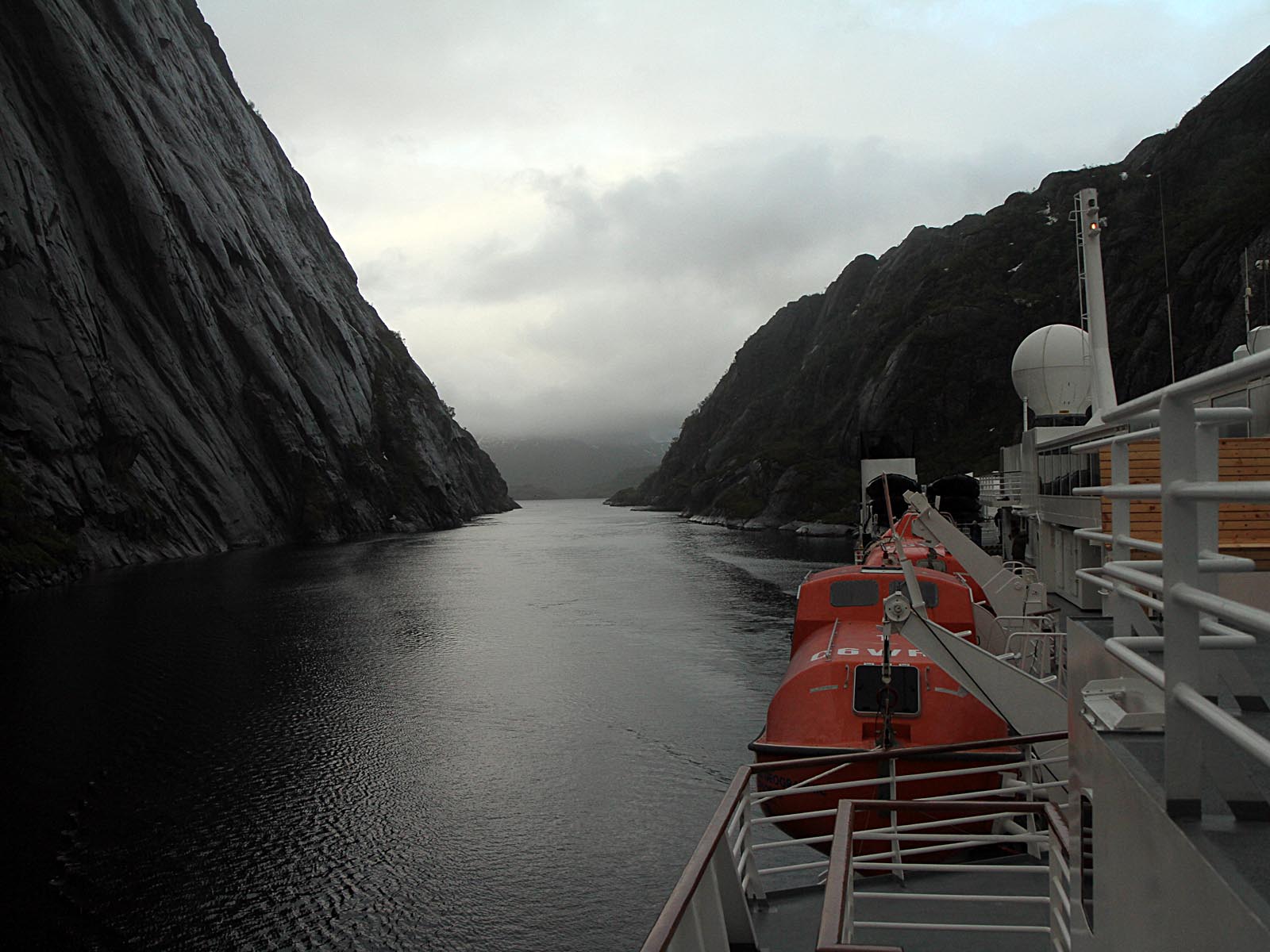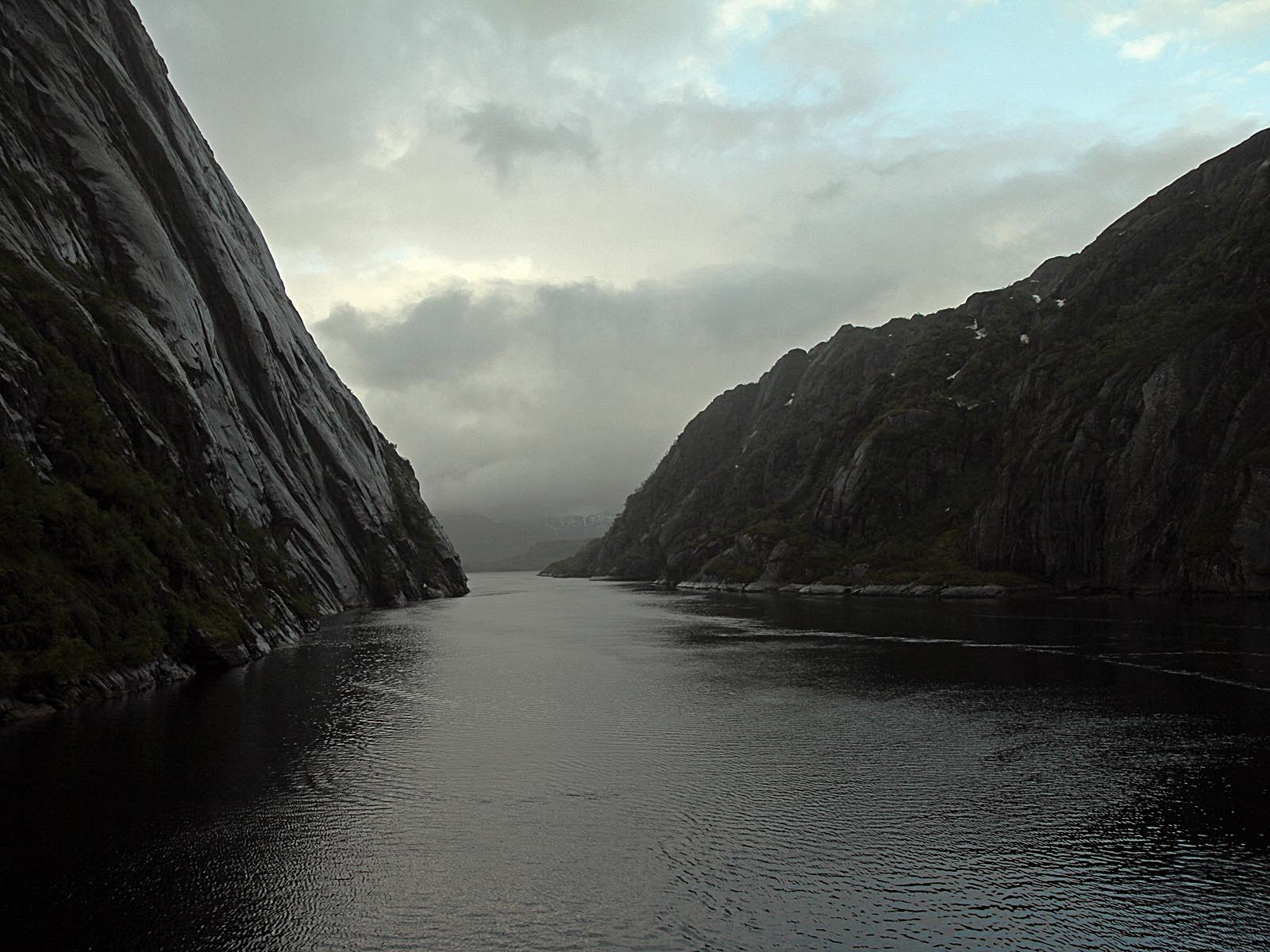 There were many waterfalls.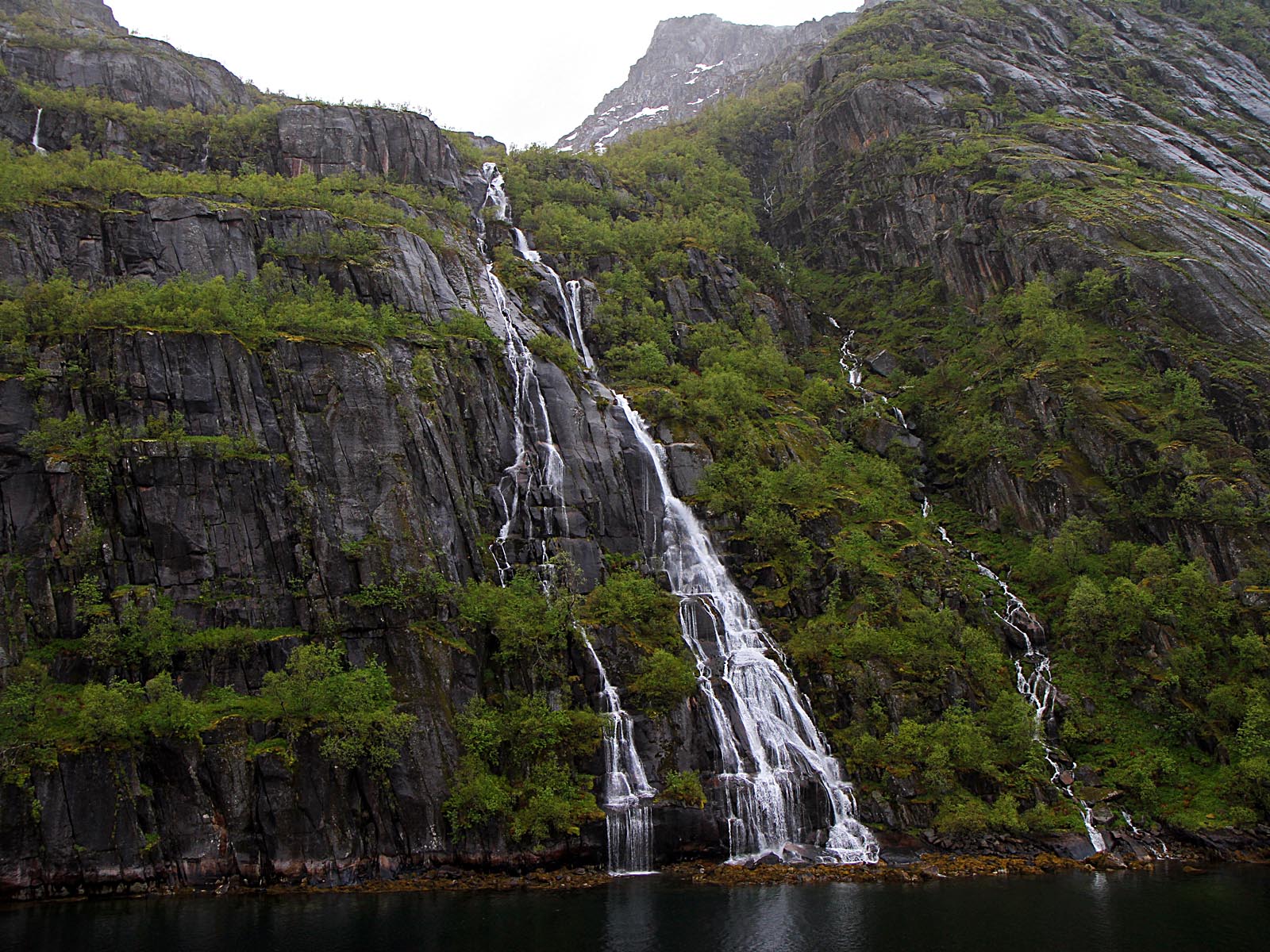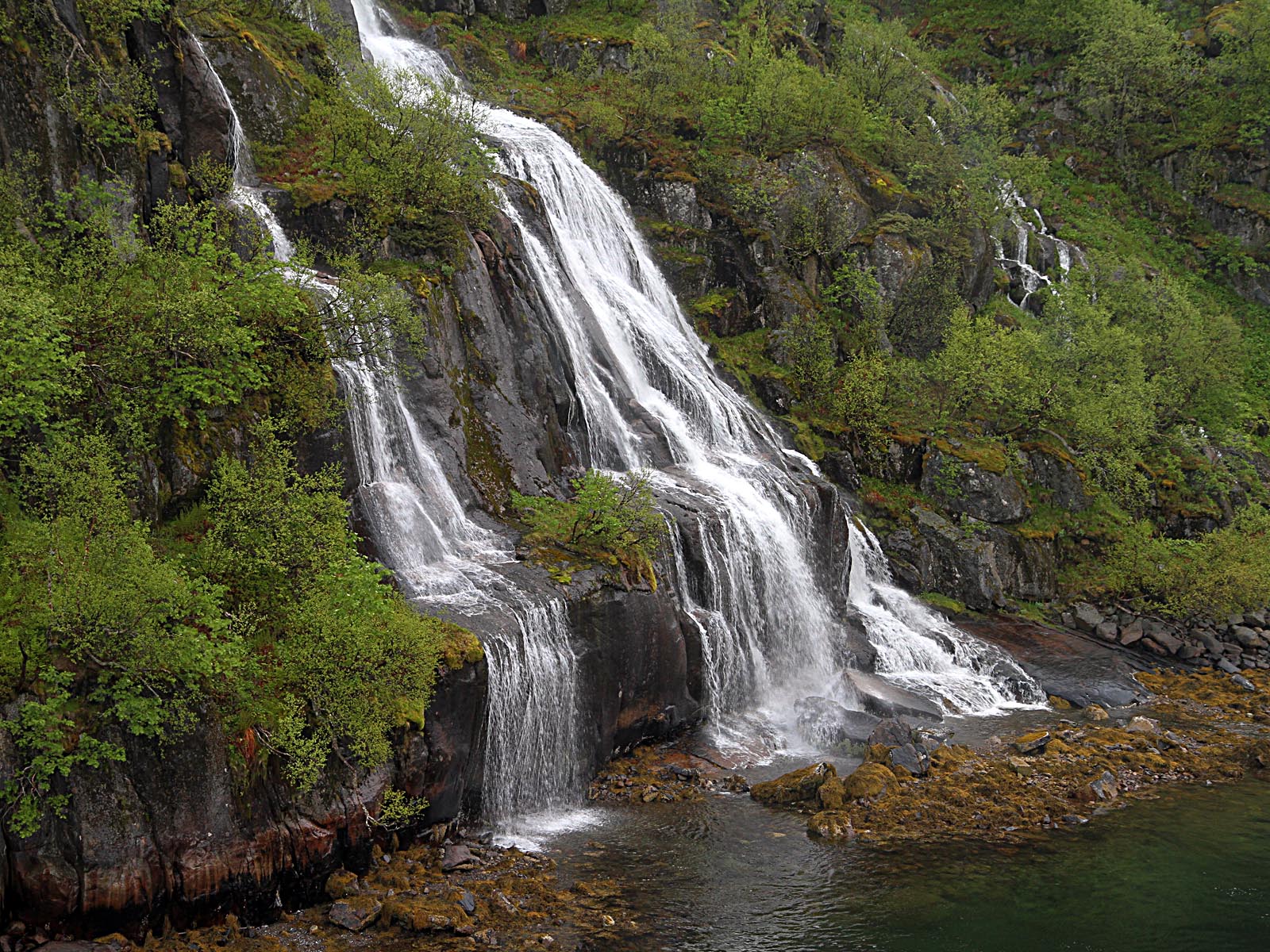 At one waterfall coming down a sheer cliff face, the captain VERY CAREFULLY maneuvered the ship slowly up to the cliff until the bow was almost touching.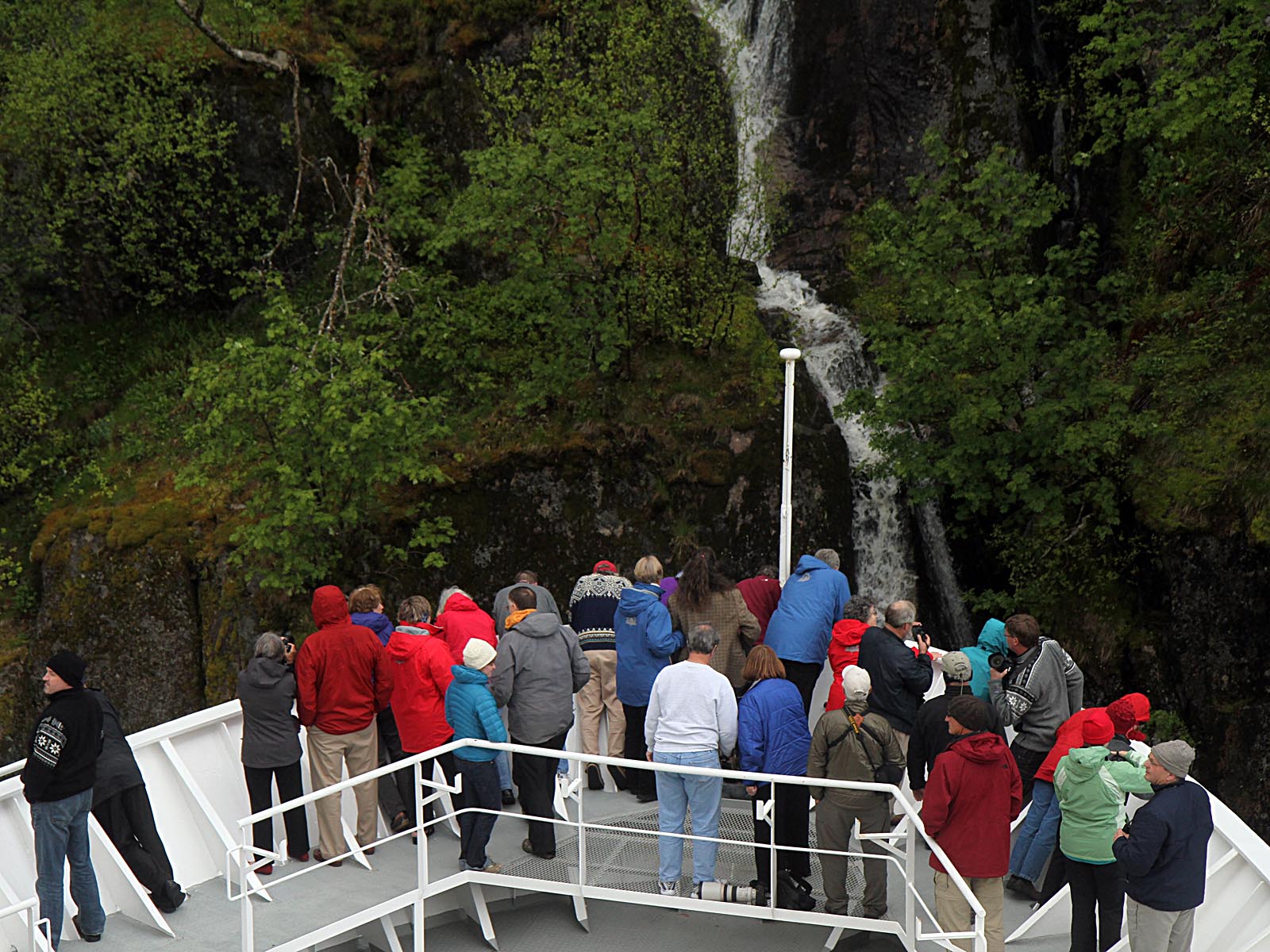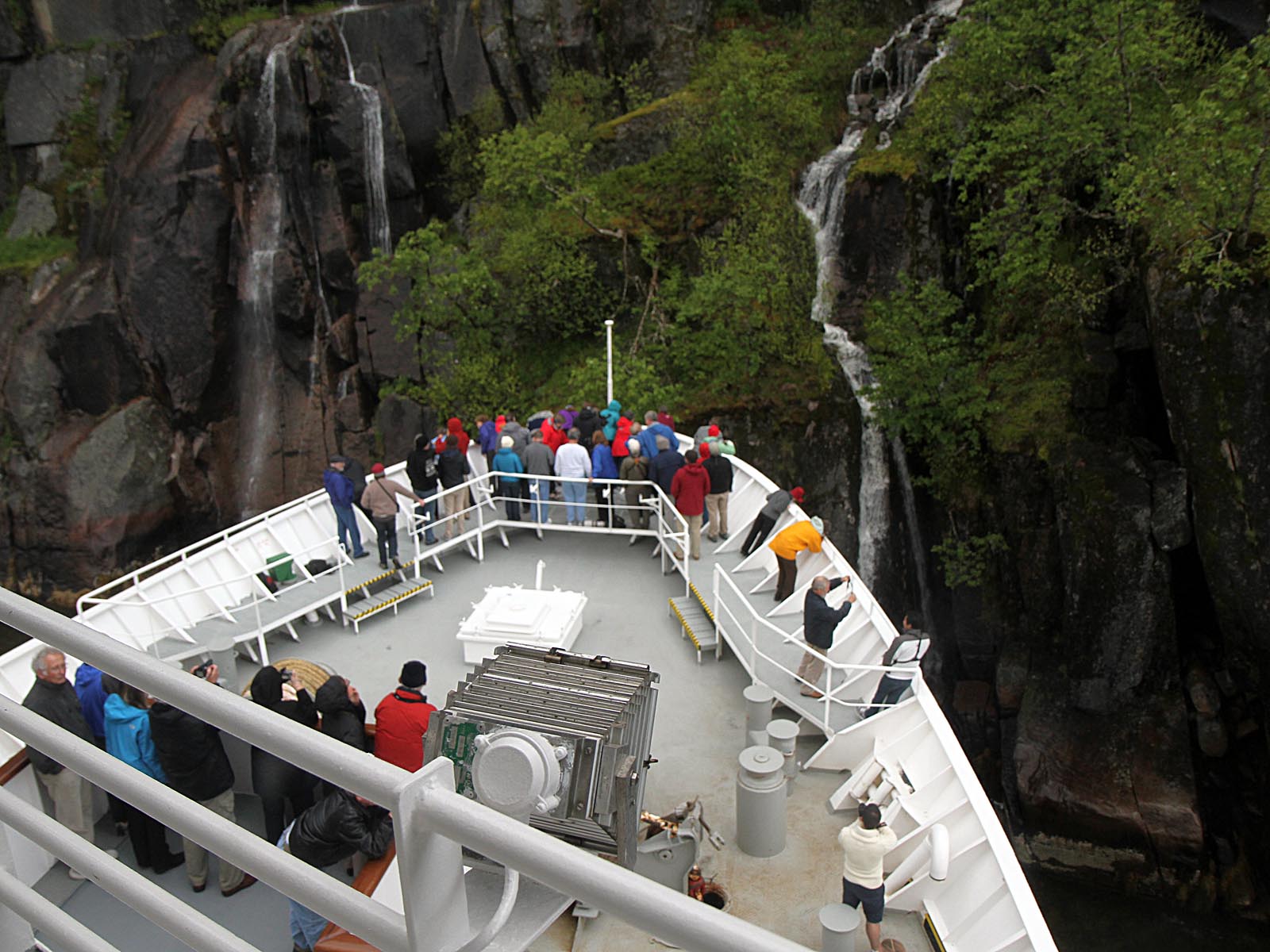 One of the naturalists, Elise, was selected to grab a handful of mountain ash leaves from the cliff face.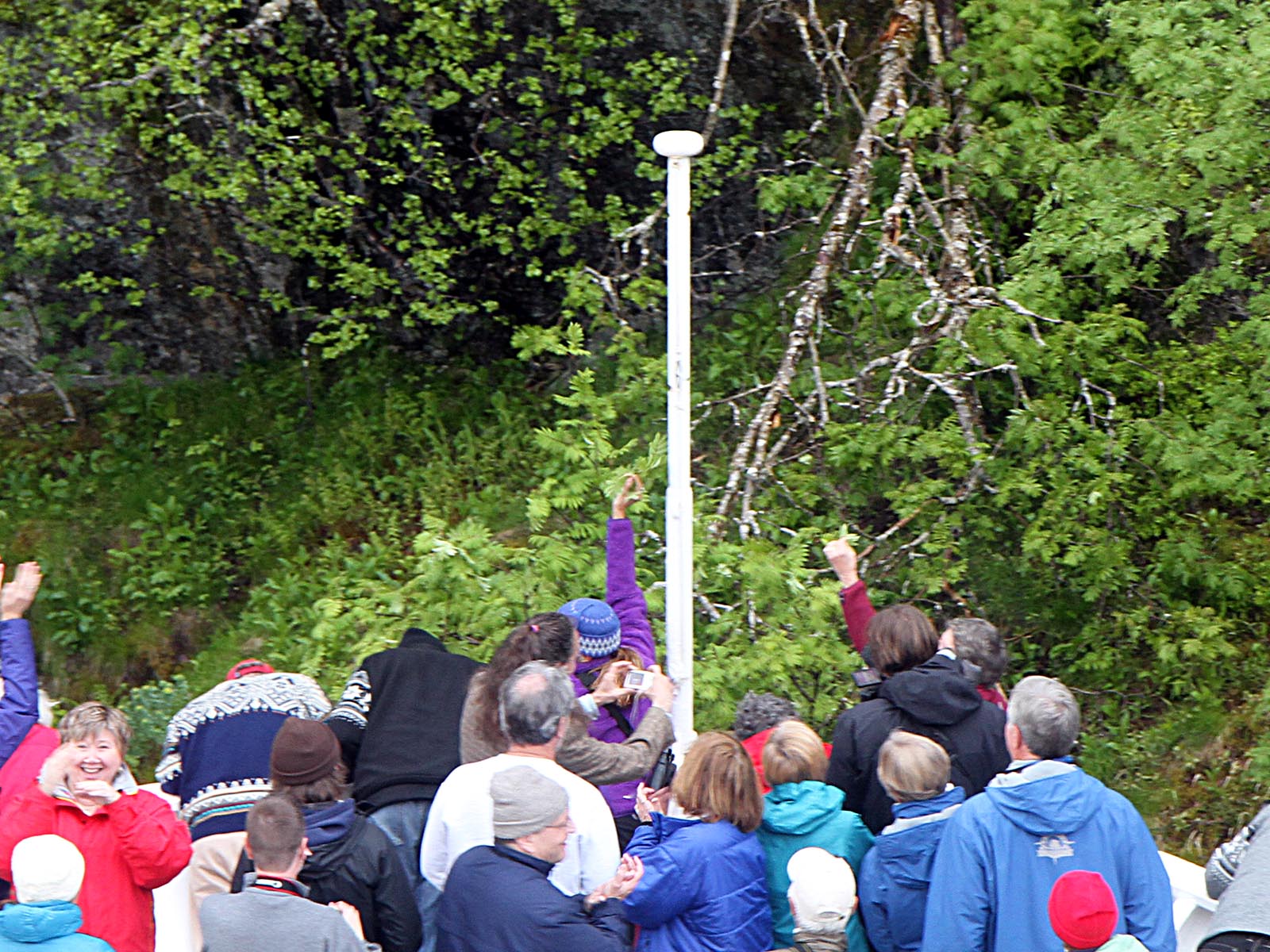 Elise and the captain, with the captain's pocket filled with some of the mountain ash grabbed by Elise.