We have started our major RV expedition to Alaska for the entire summer.
The second night out we spent boondocking in the Alabama Hills near Lone Pine in the Eastern Sierra's of California. The Alabama Hills is a wonderland of eroded granite boulders. The area was used as the backdrop for many movies. One of the most photographed objects in the area is known variously as the Mobius Arch, Movie Road Arch, and Galen Arch. Even though having visited the area several times, I had never sought out this arch. So during this stop I went to take my own images of this photographic icon.
This view is the most famous, with Mount Whitney framed by the arch.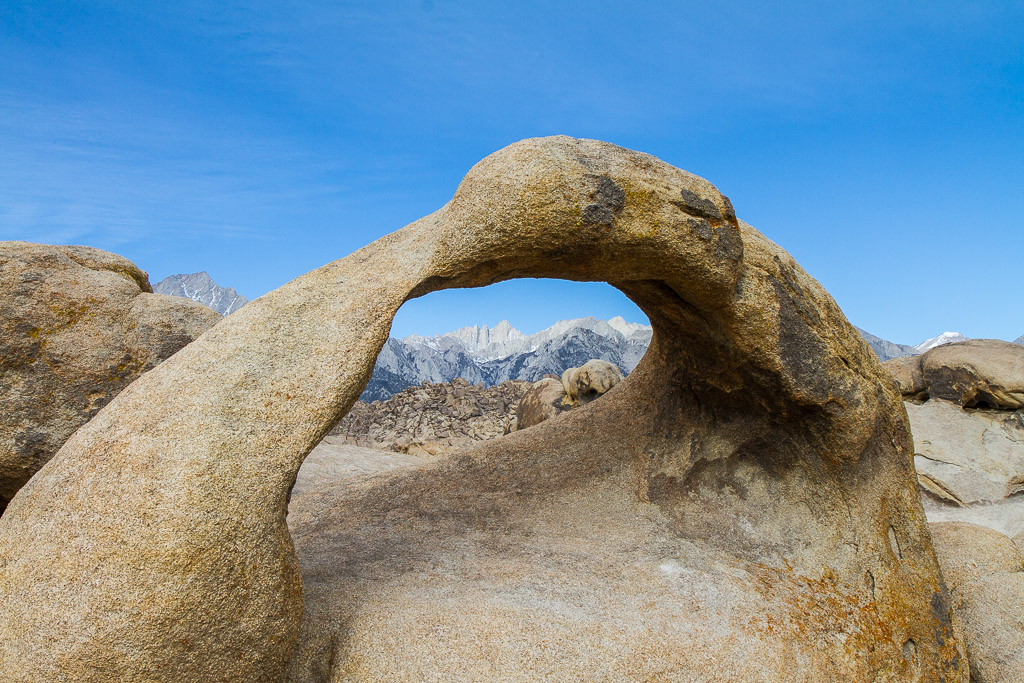 Since the previous image is the one most often encountered, I wanted to record the arch from various other viewpoints.