There is a farming region in south-east Washington and west-central Idaho which is known at the Palouse. This is a land of rolling hills and almost no flat land. The hills are farmed into an interesting patchwork. An outcrop of erosion resistant quartzite called Steptoe Butte towers above the surrounding hills. There is a road up to a parking area at the summit of the Butte that is known for the view.
On our drive to visit Steptoe Butte, we came across this biplane crop-dusting on the hillsides.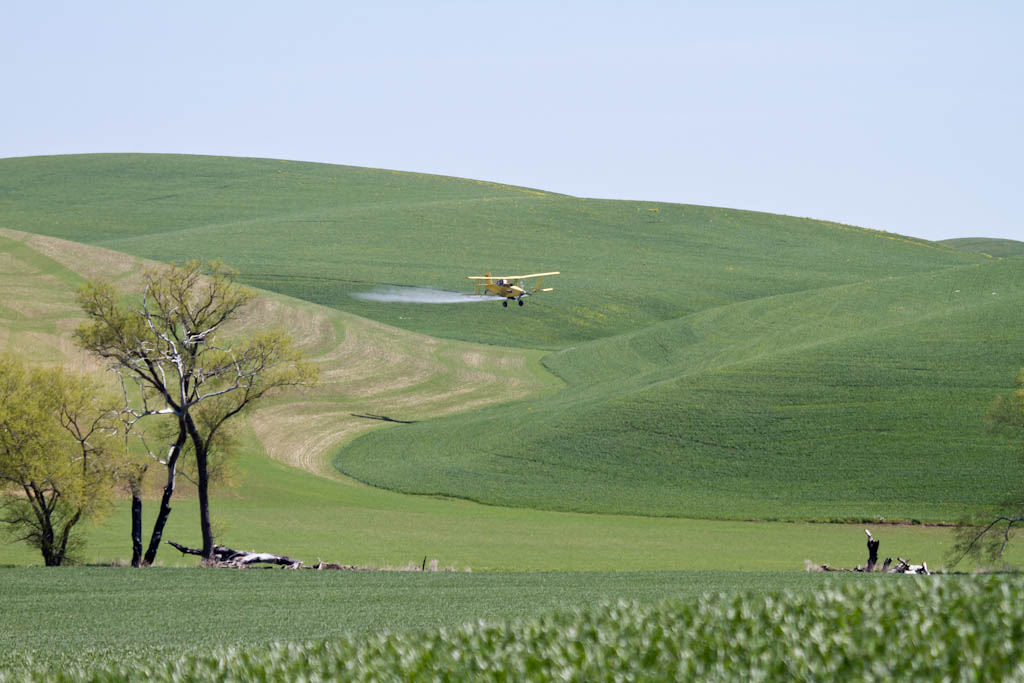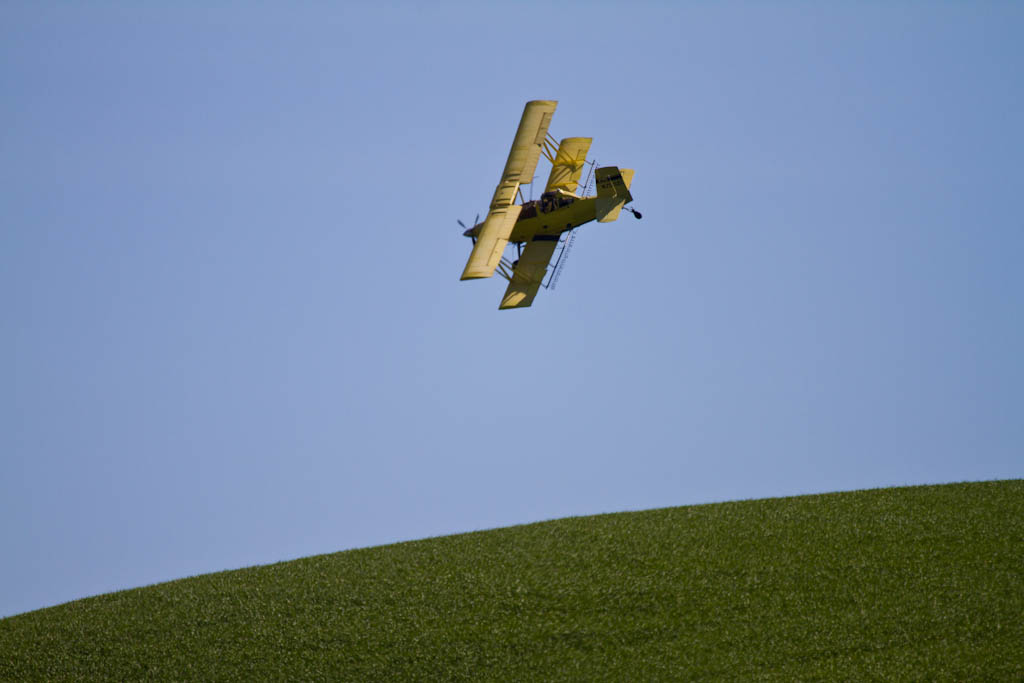 This is a stitched panorama taken from the summit of Steptoe Butte of the surrounding landscape.