Our favorite part of western Canada has to be the Canadian Rockies, and especially Banff National Park, Jasper National Park and the Icefields highway that run between them.
The most famous landmark in the town of Banff is probably the Banff Springs Hotel.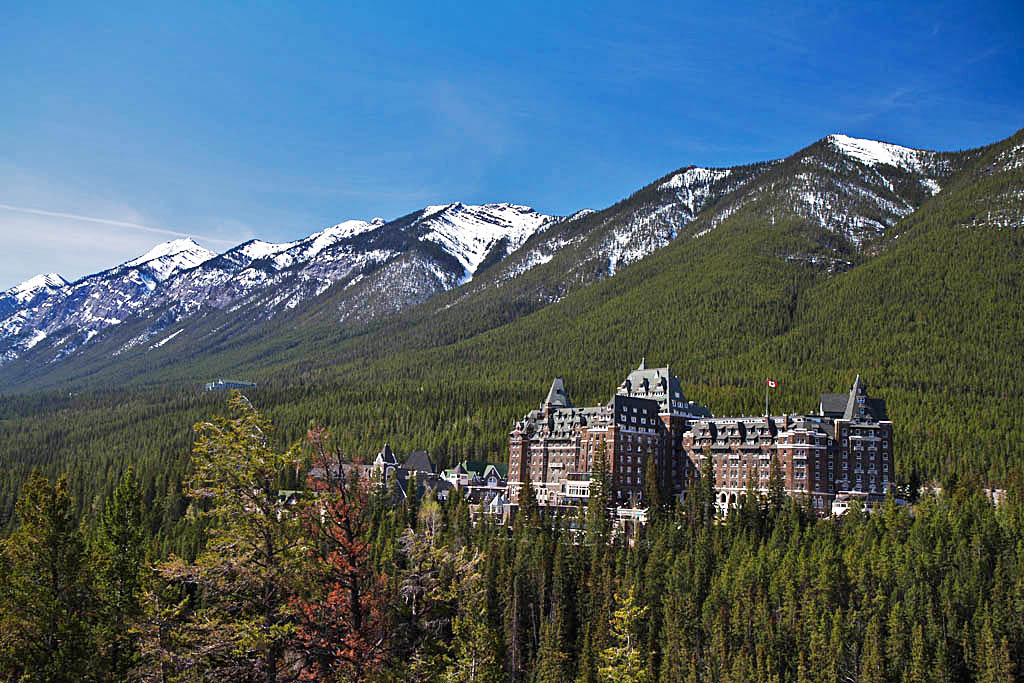 We always see Clark's Nutcrackers here.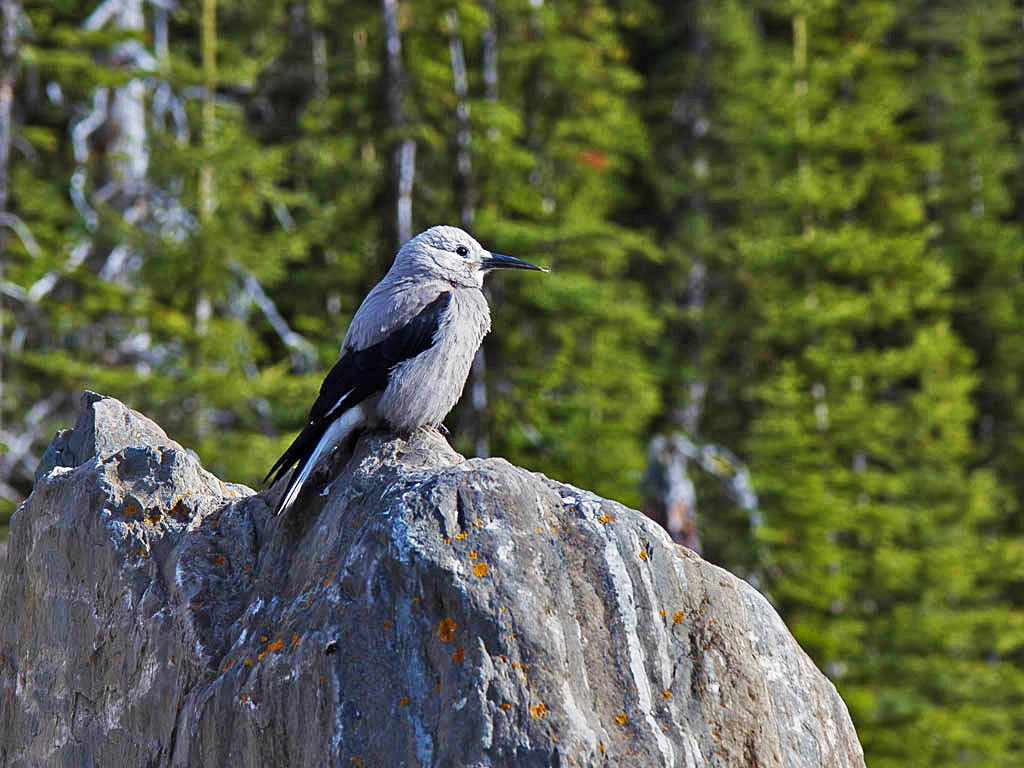 Having only visited Lake Louise in mid-summer, it never occurred to us that that lake might still be frozen in mid May.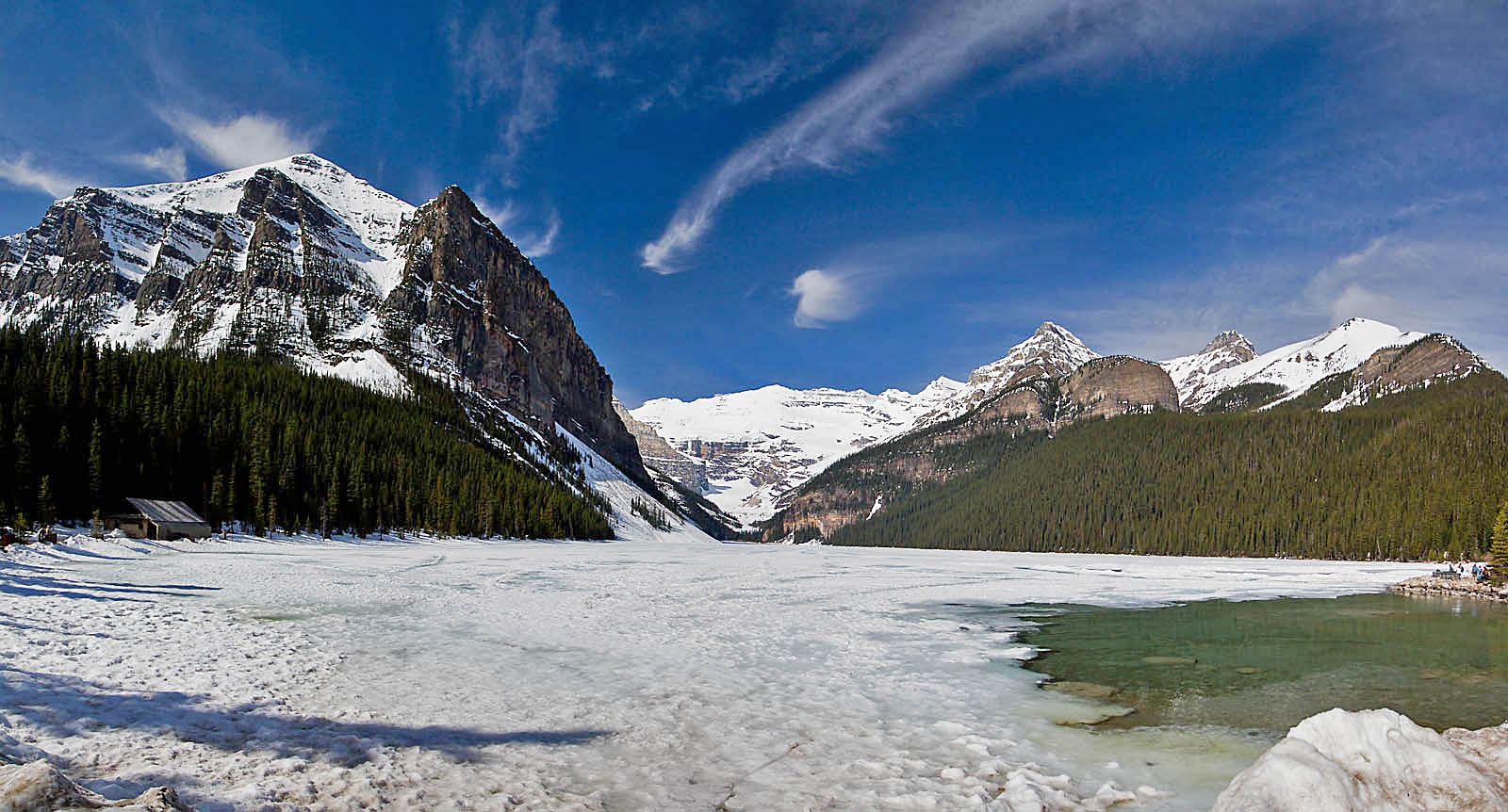 We hiked to the upper end of the lake and had this view of the Lake Louise Chateau.