On June 3rd, we sailed to the head of Tysfjorden where the ship dropped anchor and we went ashore via zodiacs.
A hike up to a ridge top gave us a fabulous view of some large waterfalls.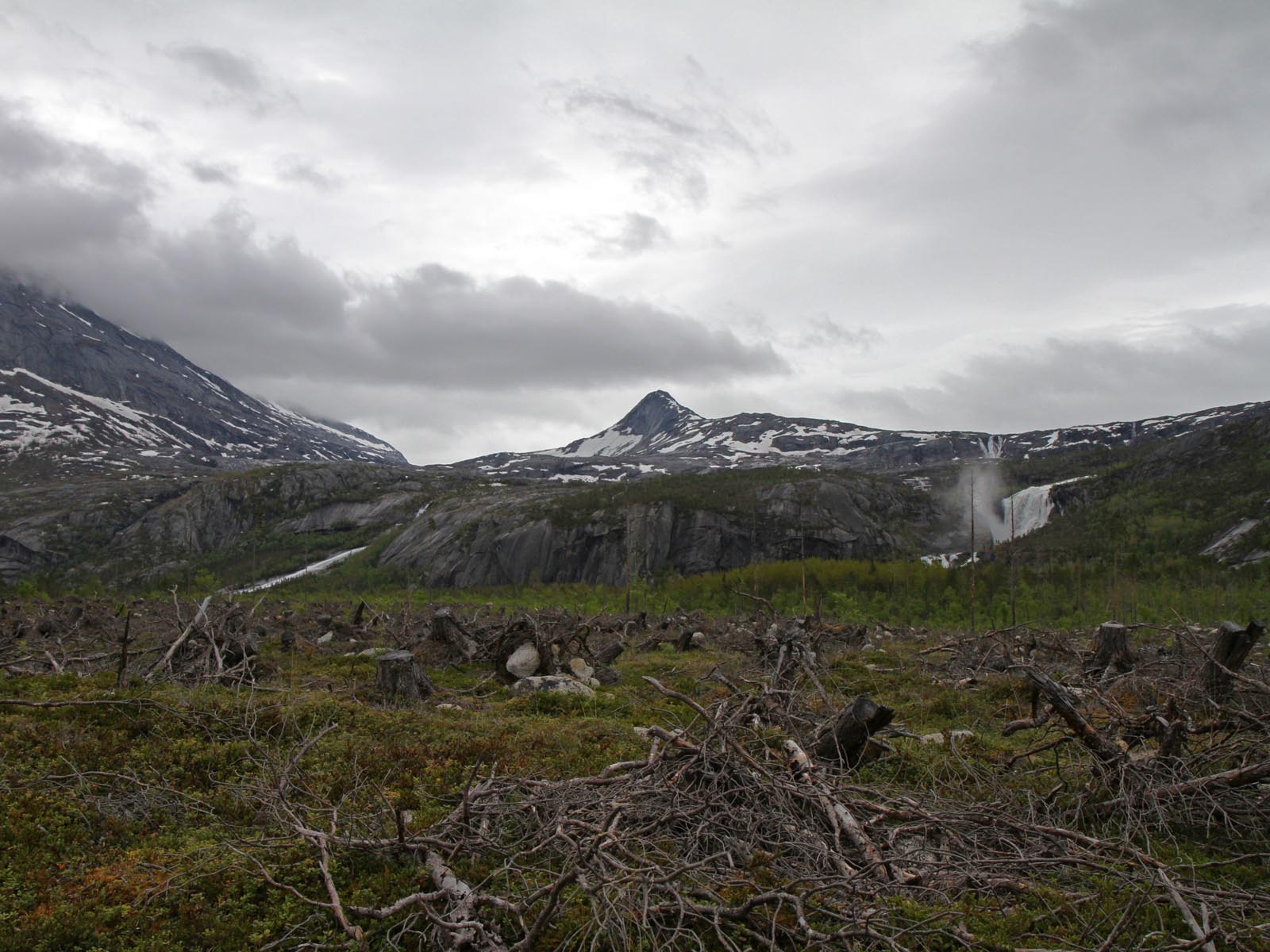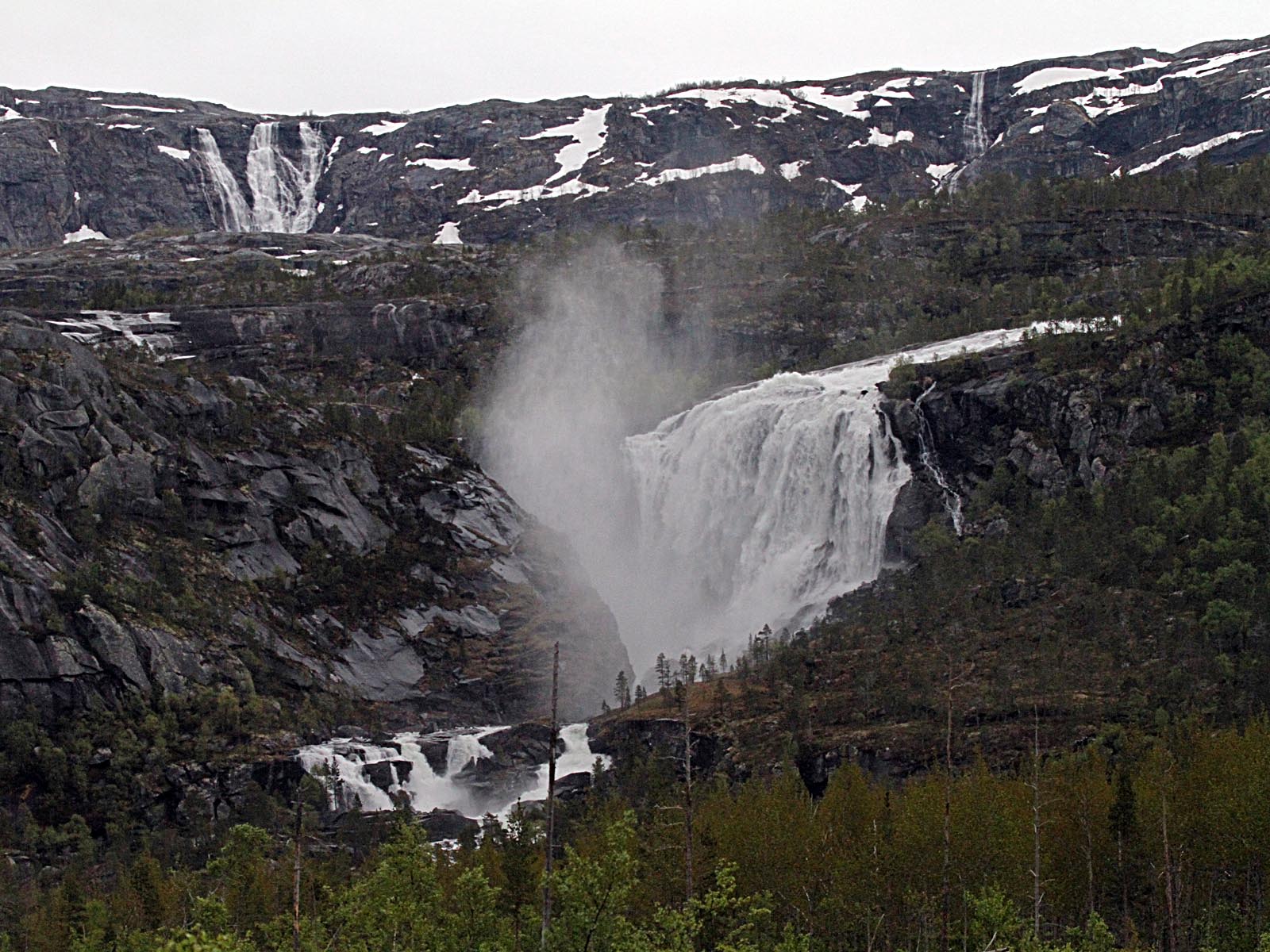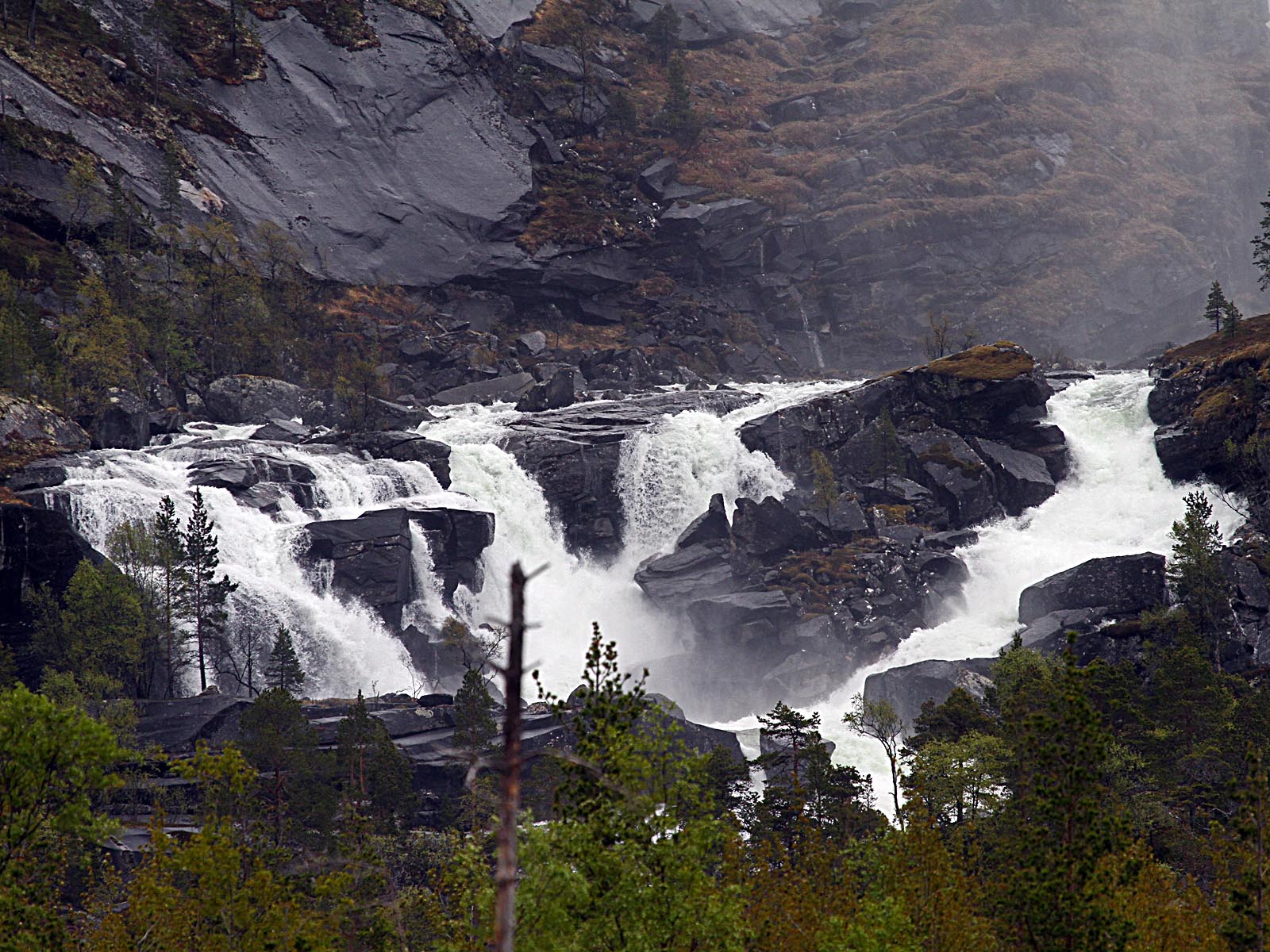 The ship anchored at the head of the fjord.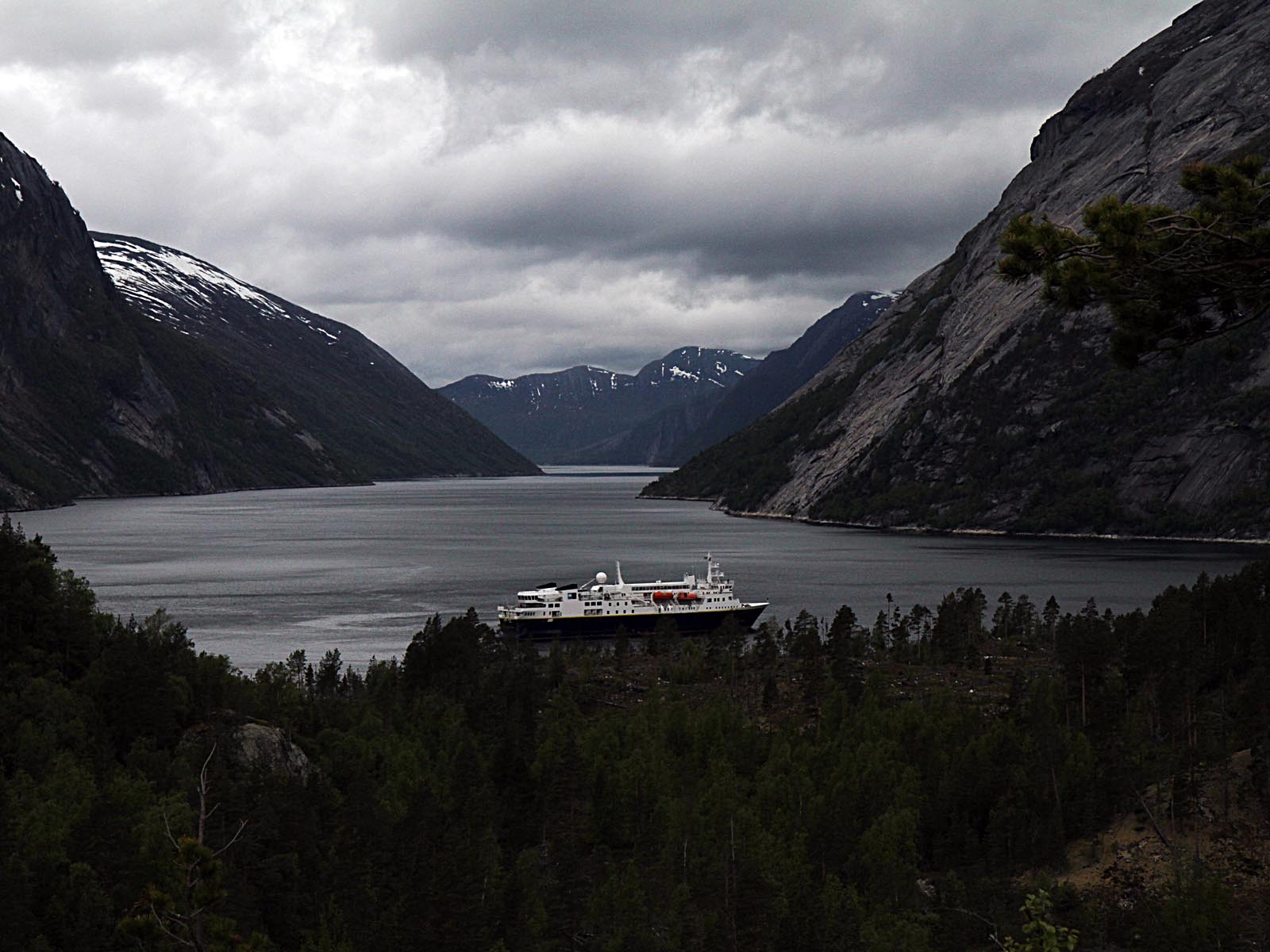 An old building we passed during the hike.