On June 5th we were approaching
Bjørnøya (Bear Island) in the Barents Sea. As we near the island, we saw increasing numbers of
Common Guillemot
s
on the water.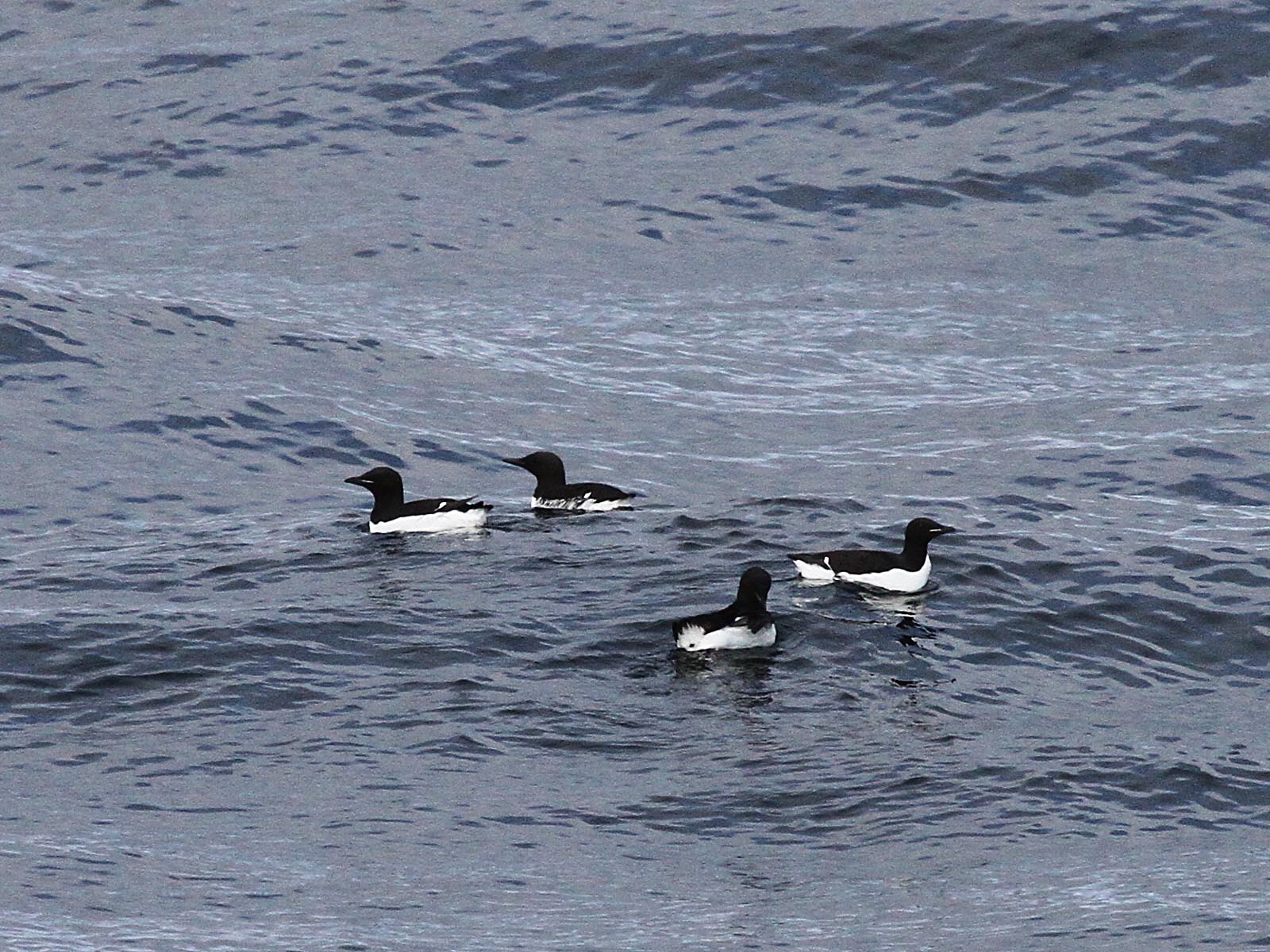 Once the ship got too close, they would commonly dive.
Our first view of Bear Island.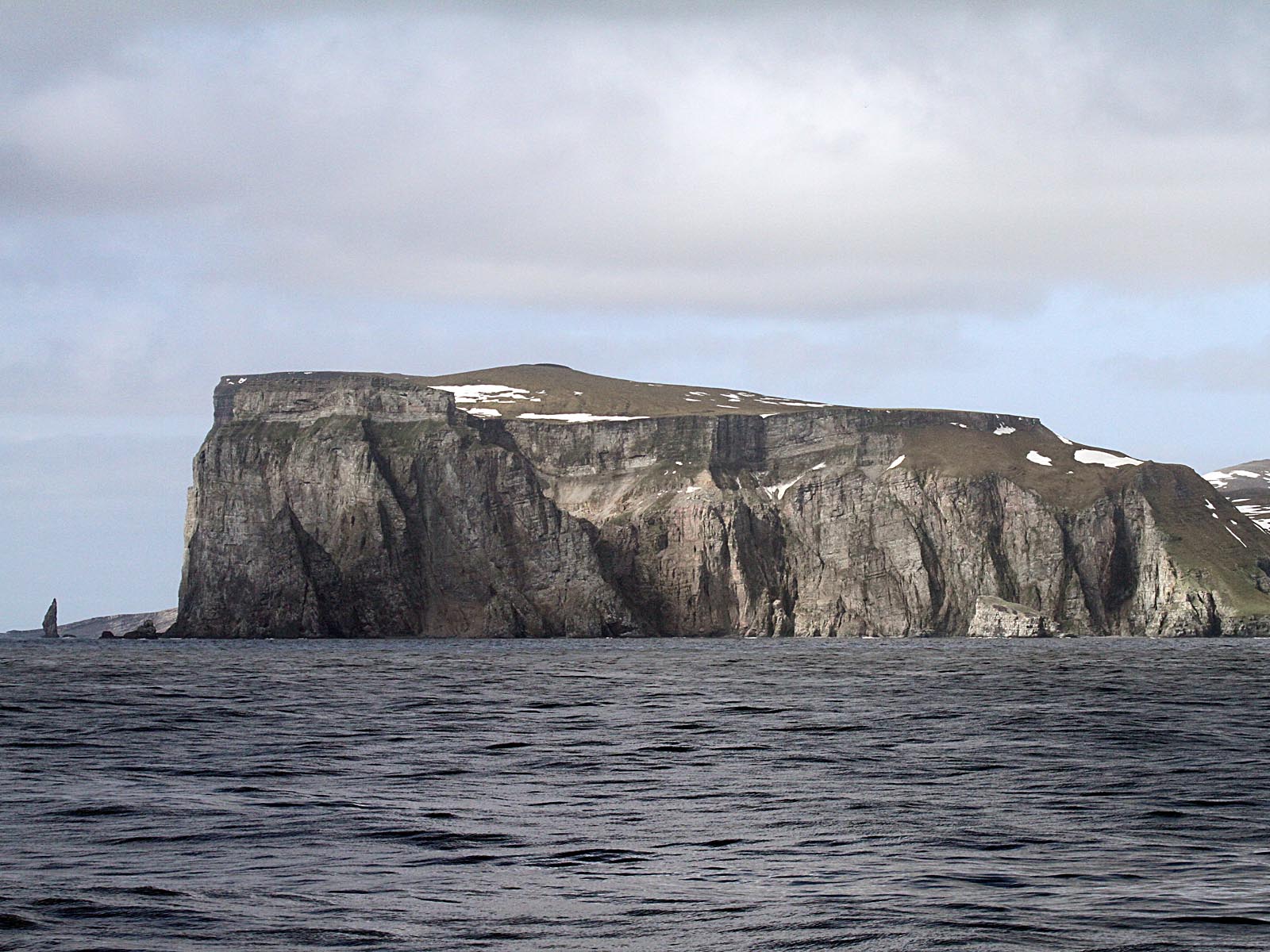 Near the island we saw large numbers of guillemots.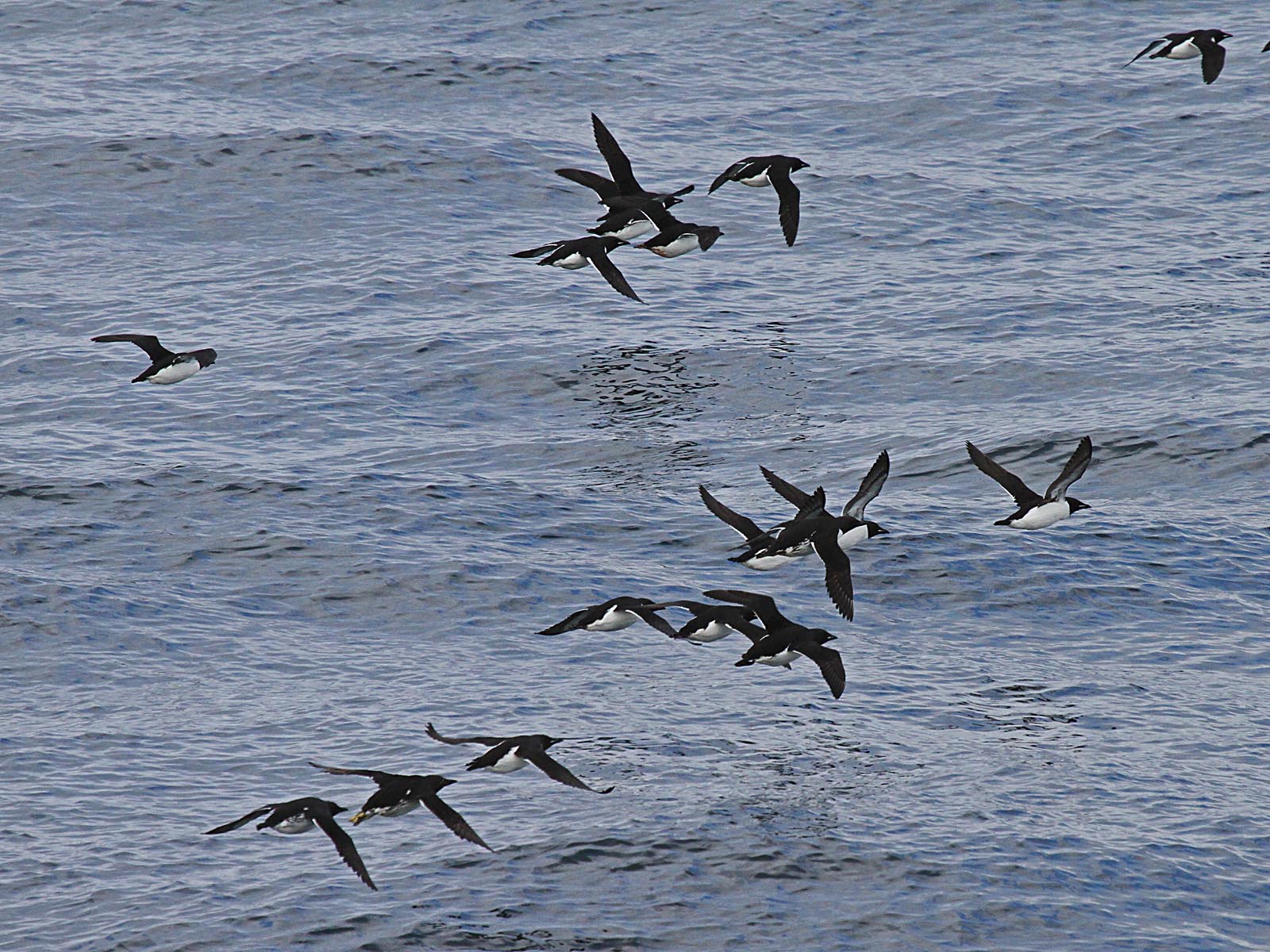 Some of the individuals are the "bridled form", having a monocular like marking around the eye.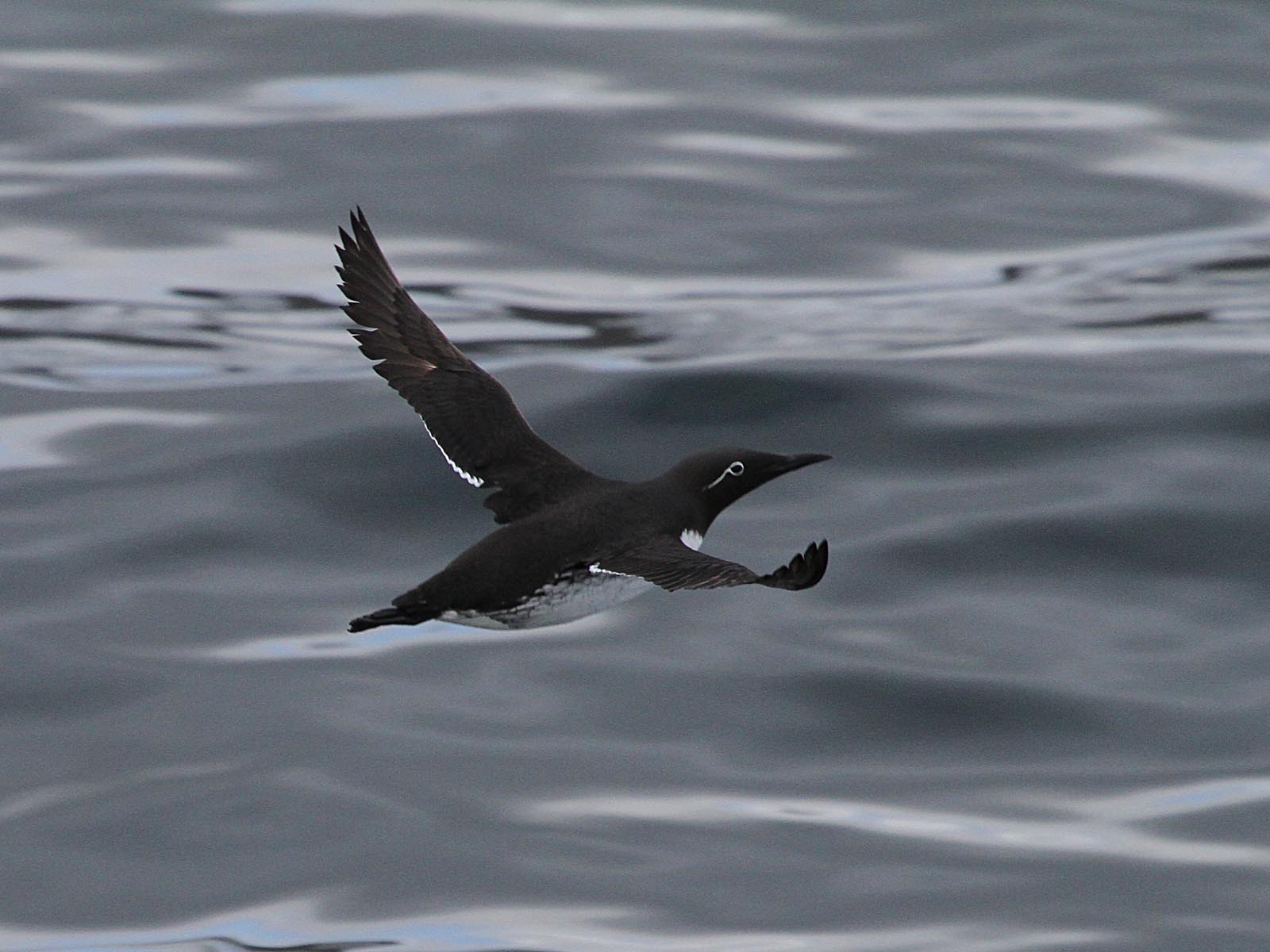 One of the waterfalls coming off the cliffs. Notice the "frozen waterfall" of ice in the grotto in the lower left.
Many of the non-mating guillemots were "hanging out" at locations like these rocks near the water.
The guillemots are very graceful underwater, but because of their plump bodies and short wings they really struggle to get airborne off the water.
Kittiwake nests are found at the tops of the white streaks. They look pretty precarious to me!
The nesting guillemots take any little bit of cliff ledge that they can get.
This wreck was a Russian fishing boat. Supposedly, the captain and crew were drunk and nobody was on watch when they hit the island.