On the evening of June 6th the ship went out to where the continental shop drops off into deep water in hopes of finding some whales. We were rewarded with a sighting of Fin Whales, the second largest whales.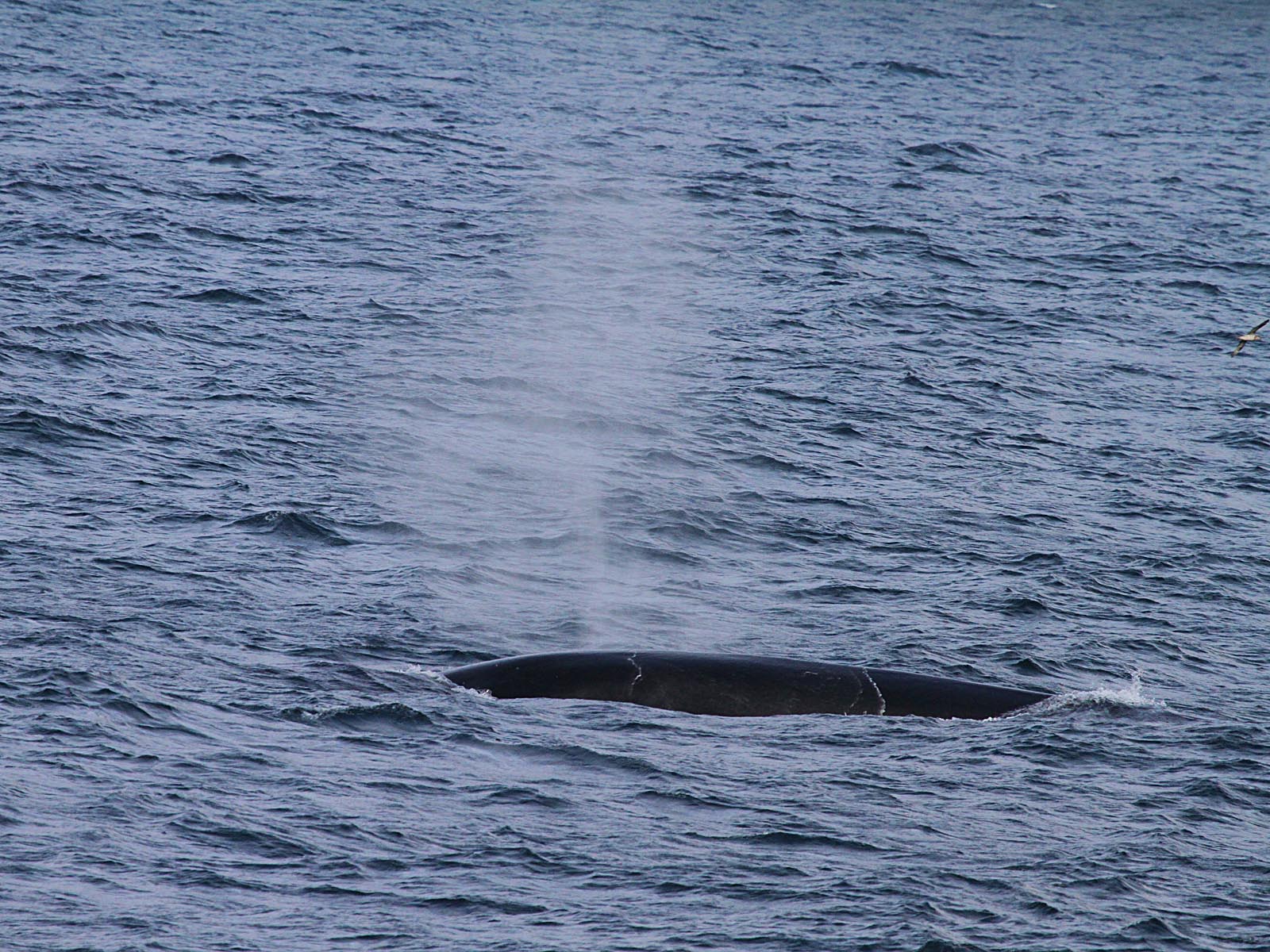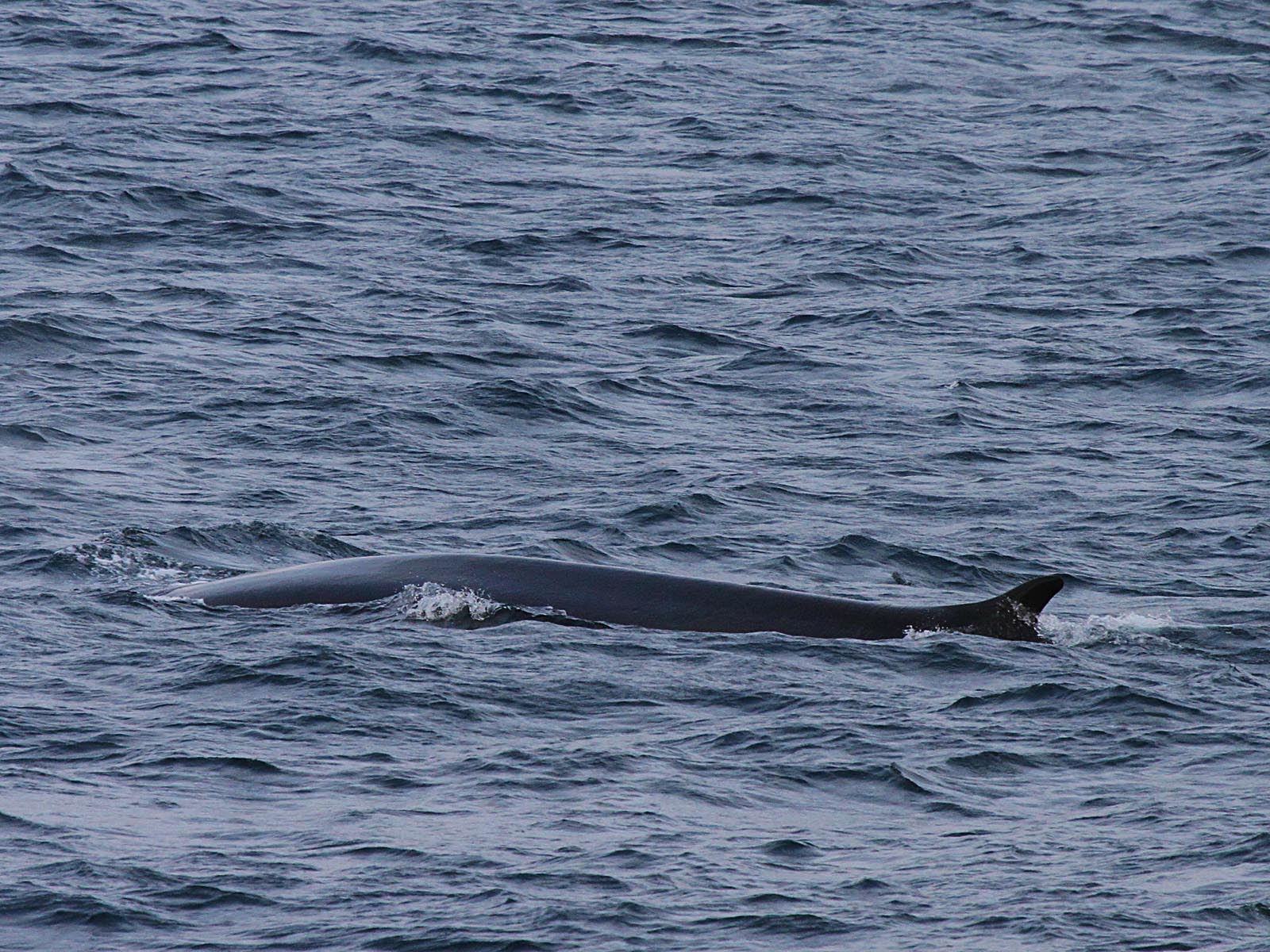 A couple of Barnacle Geese.
More guillemots packed onto the cliffs.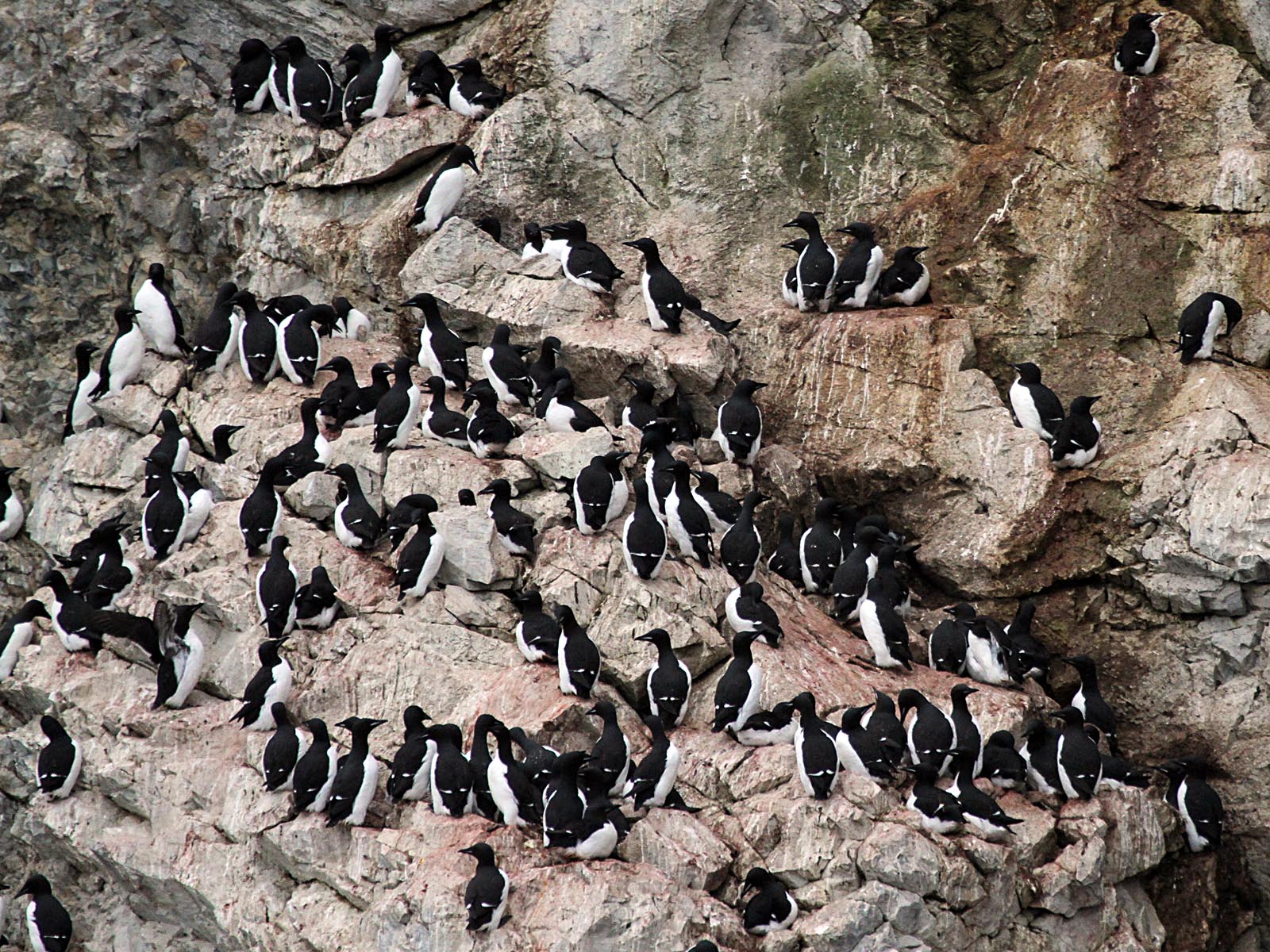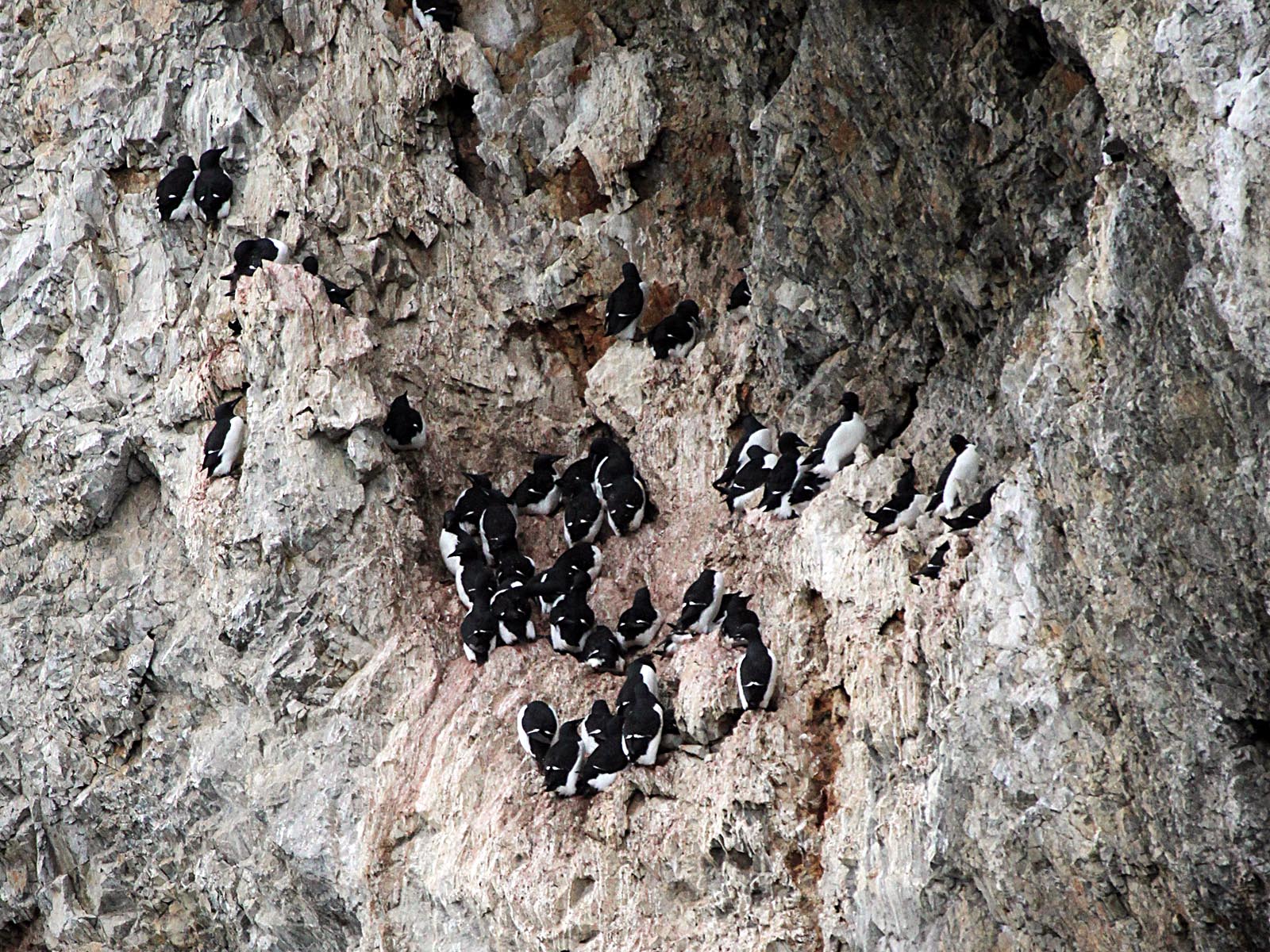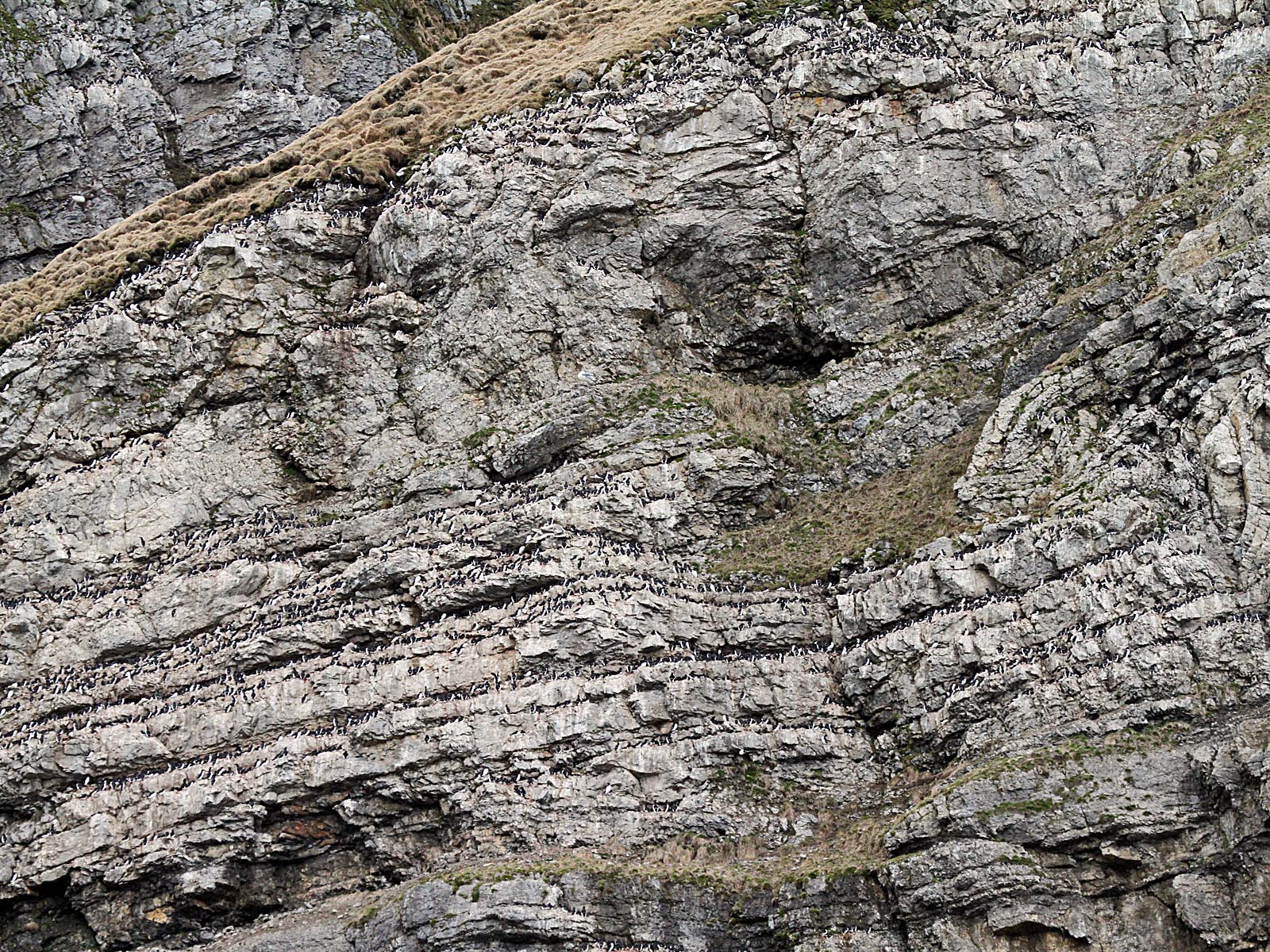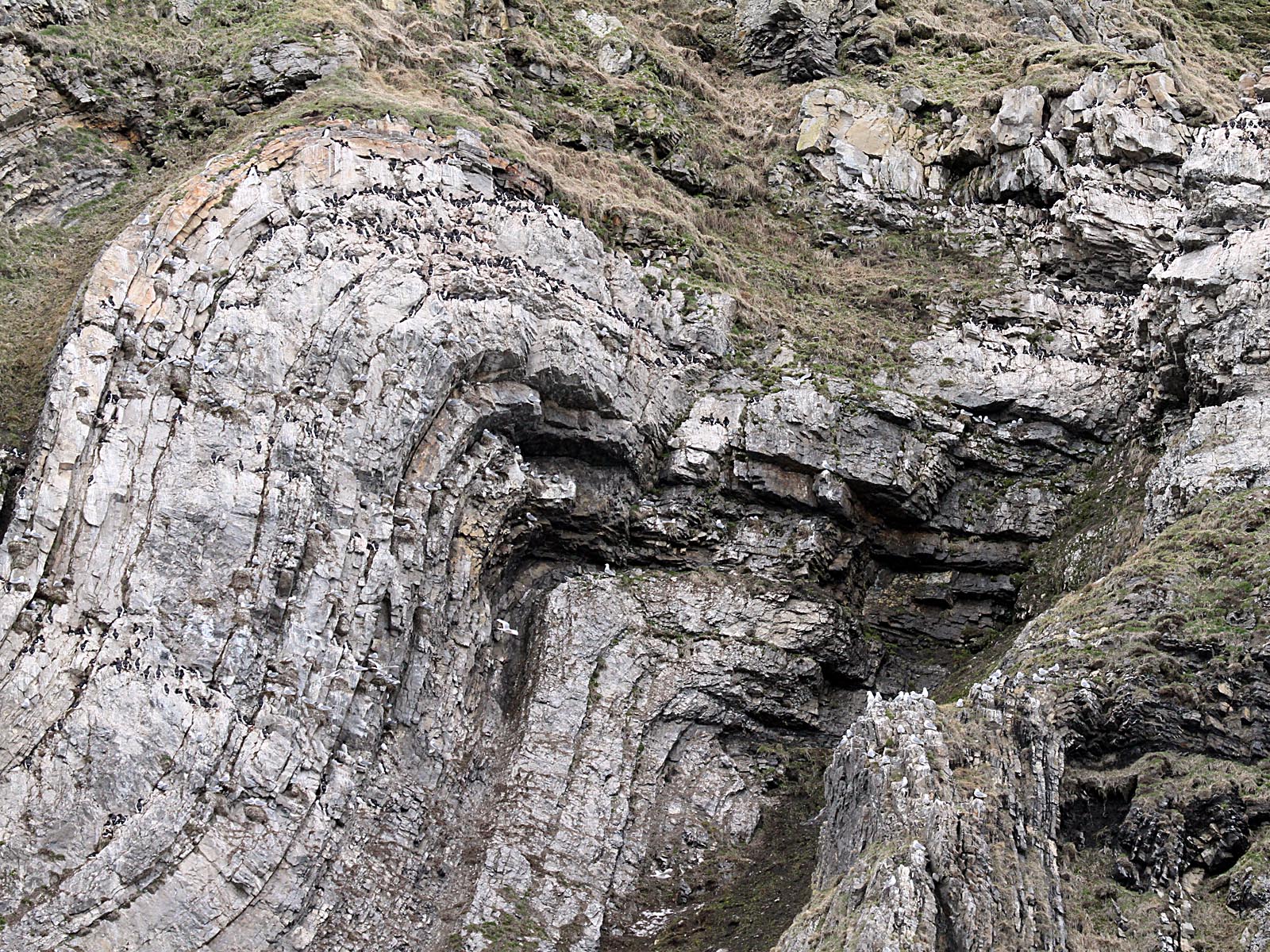 We found our first couple of walruses.