We had read that the train trip from Oslo to Bergen is one of the most spectacular routes in Europe. We arranged to start our Scandinavia trip by flying into Oslo, Norway. After an overnight in a hotel at the airport, we took an express train from the airport to Oslo's central train station and got onto the train bound for Bergen. Although the sky stayed mostly overcast, the route did live up to expectations, especially while crossing over the mountains.
The trip started along forested river valleys.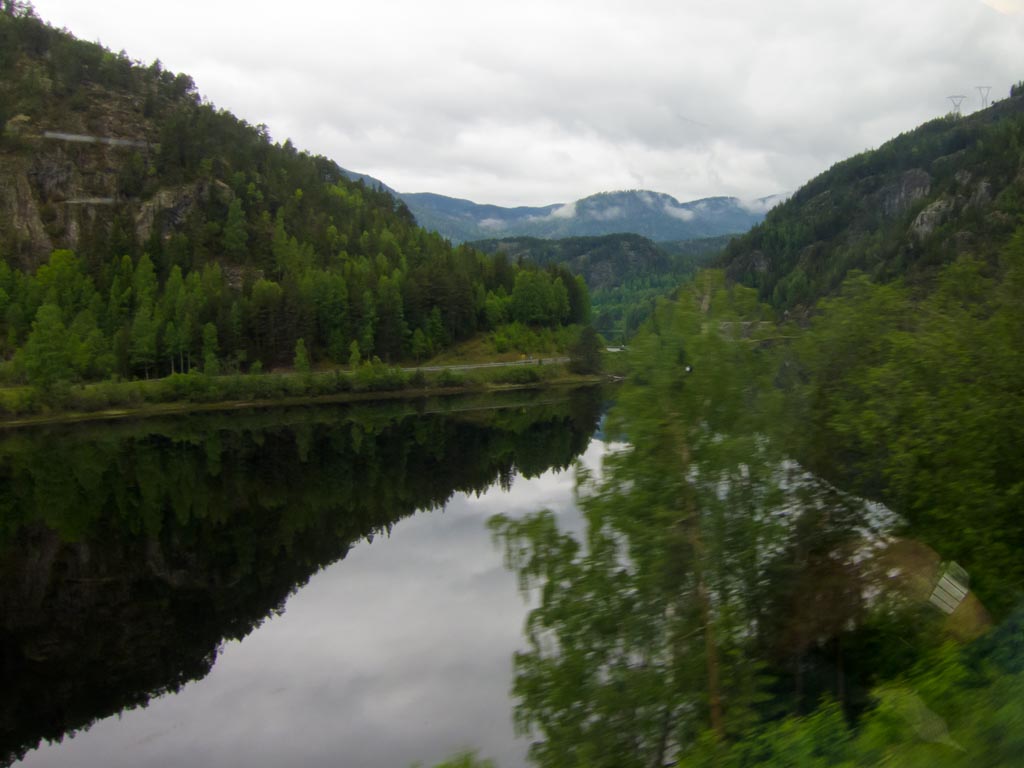 As we climbed, we saw lakes just melting from their winter freeze and snow covered peaks in the distance.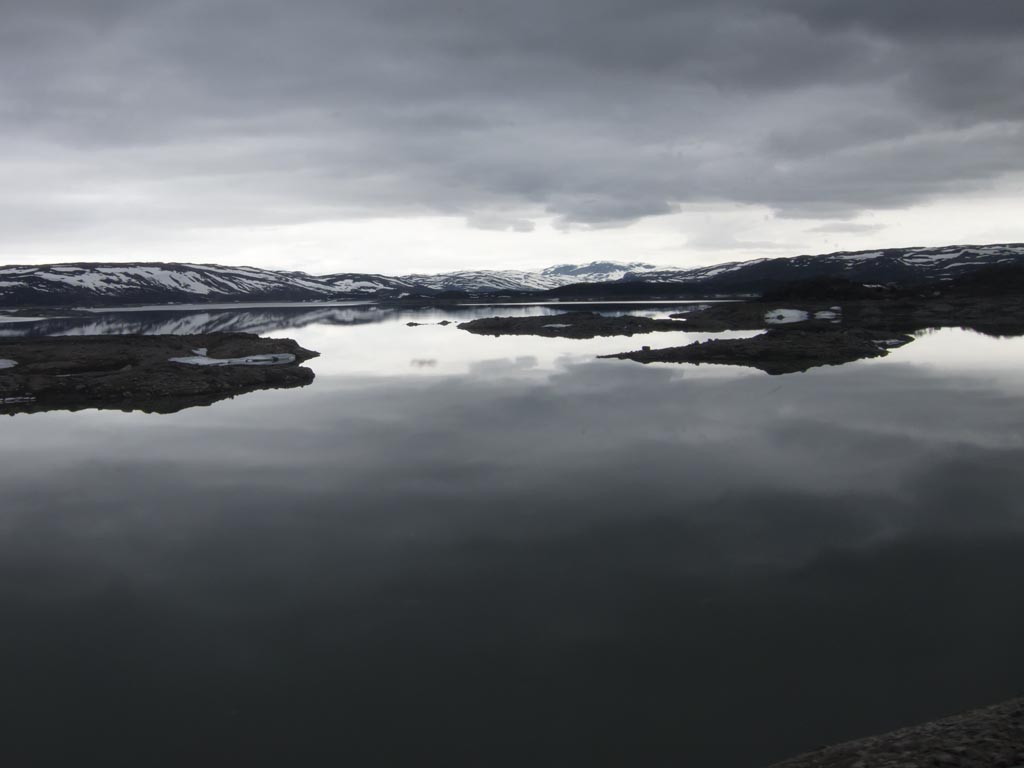 Along the highest parts of the trip, we passed snow fields just beginning to melt.