During our trip we spent some time visiting the Colusa National Wildlife Refuge in northern California. They were starting to get their winter residents. Here are a few of the images captured during that visit.
A group of White-fronted Geese.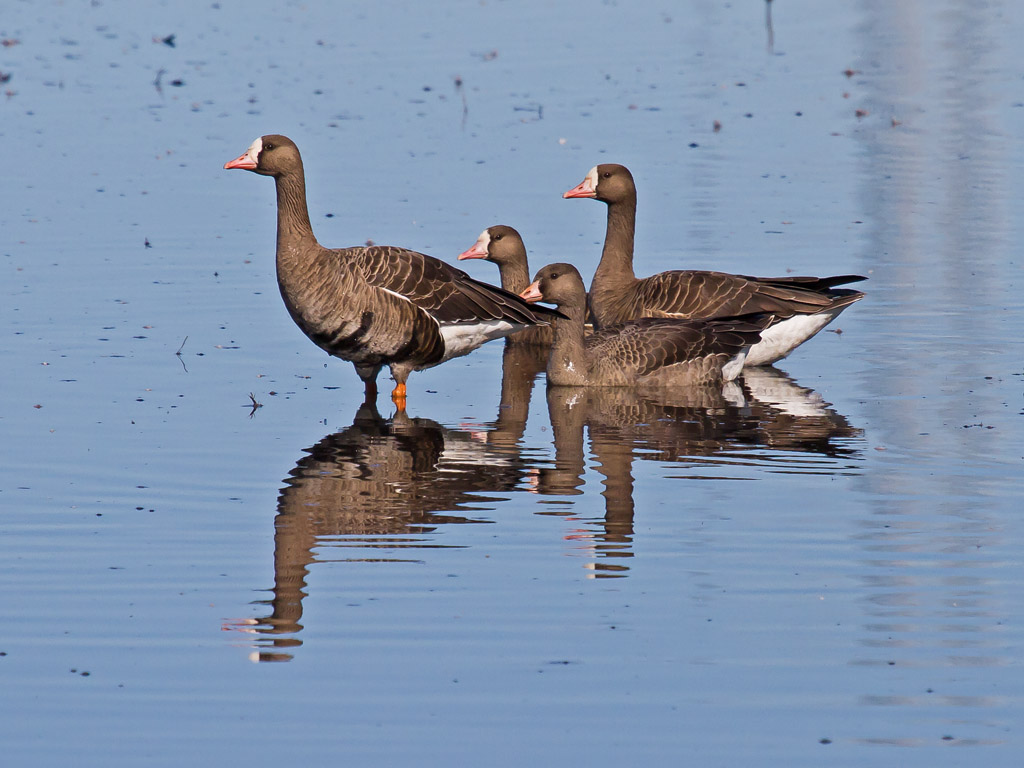 A couple of ducks, one napping and the other stretching.
A Black-necked Stilt and a Lessor Yellowlegs.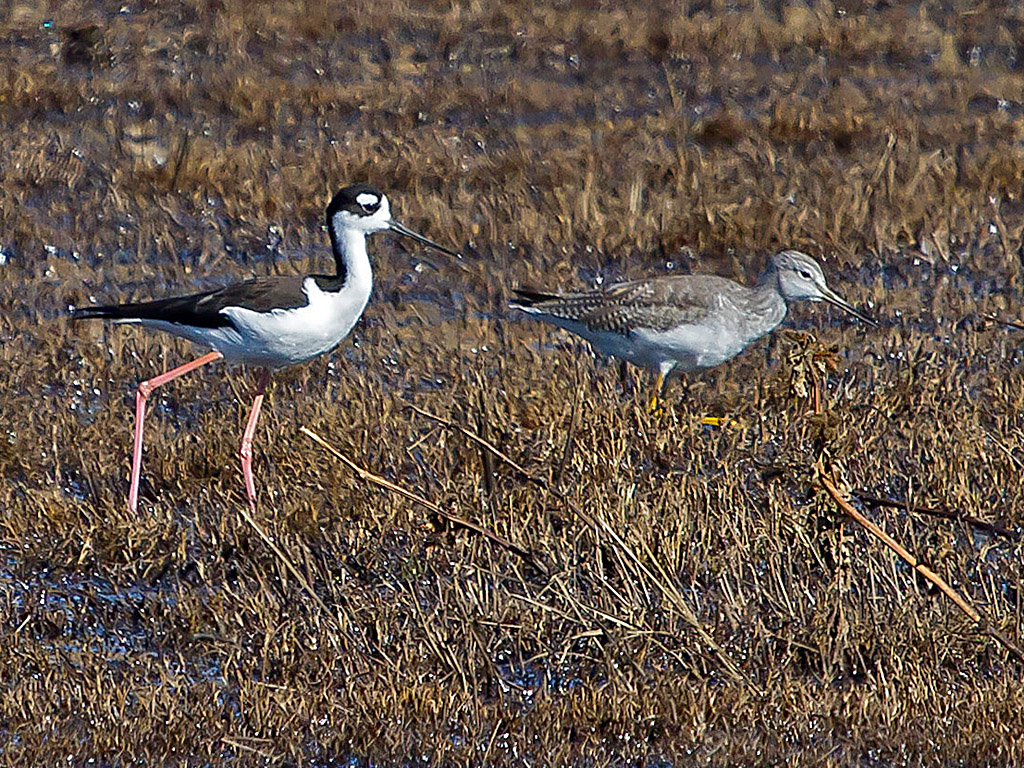 The geese all tended to be looking the same direction.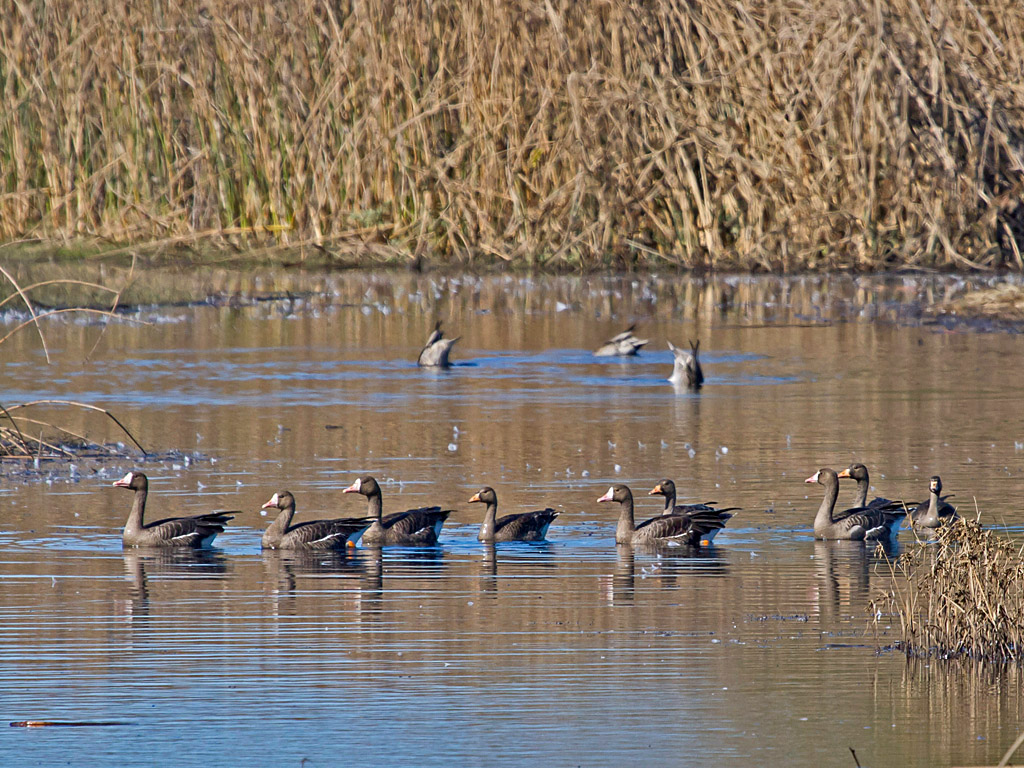 Between the sound of the shotguns of nearby hunters, and our motorhome on the refuge loop road, the geese were very skitterish.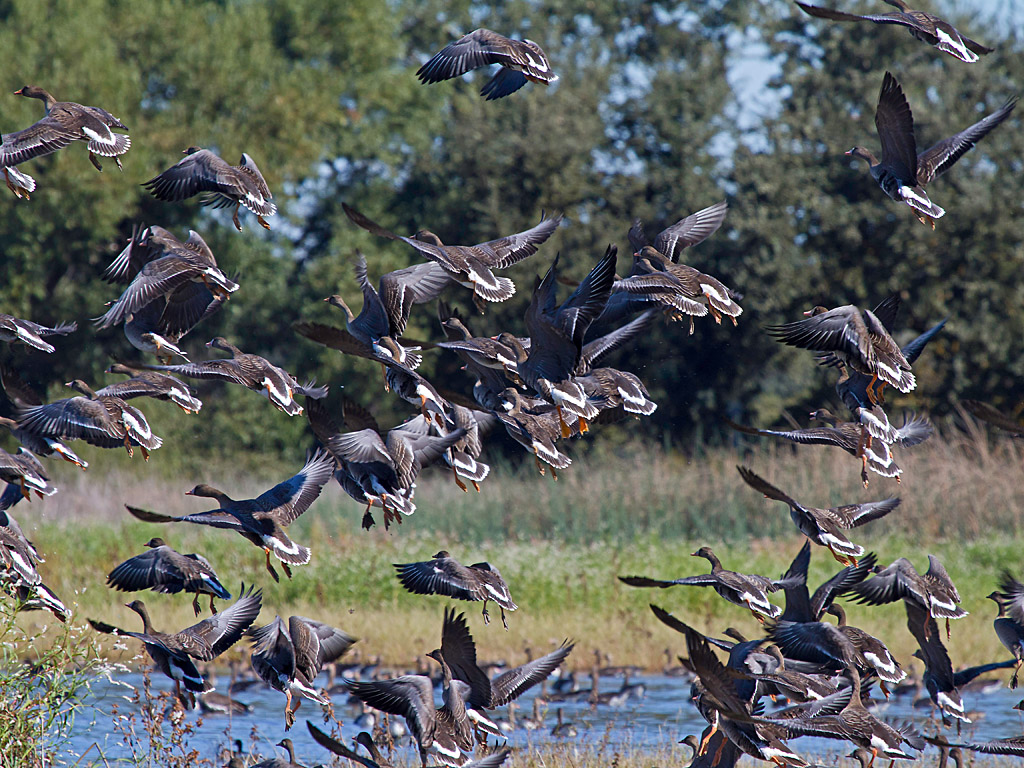 Something definitely had their attention.