The ghost town of Bodie north of Mono Lake in California had a population of 10,000 in 1879. Today what remains of the once thriving mining town is now a California state historical park. The park strives to maintain the existing structures in a state of "arrested decay".
A panorama showing Bodie, the mill and mine workings.

Remains of old mining equipment.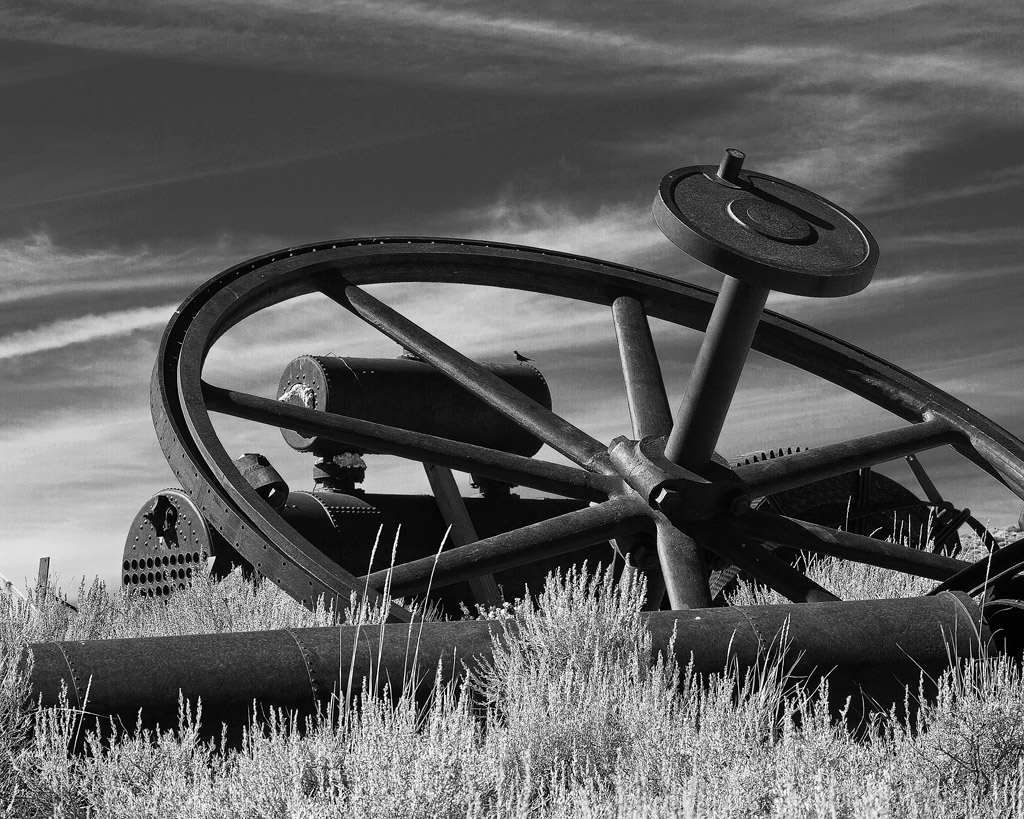 "Arrested Decay"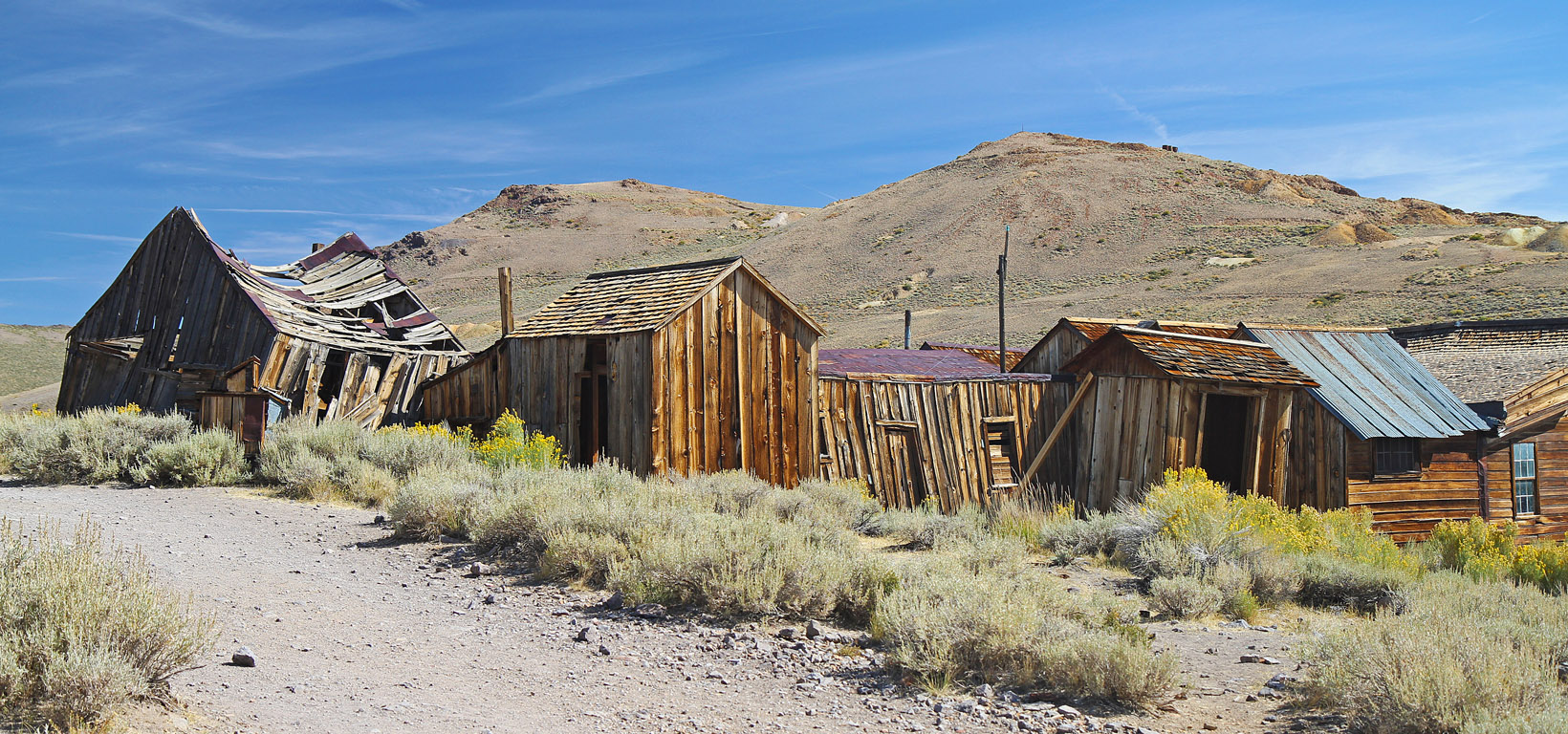 The church.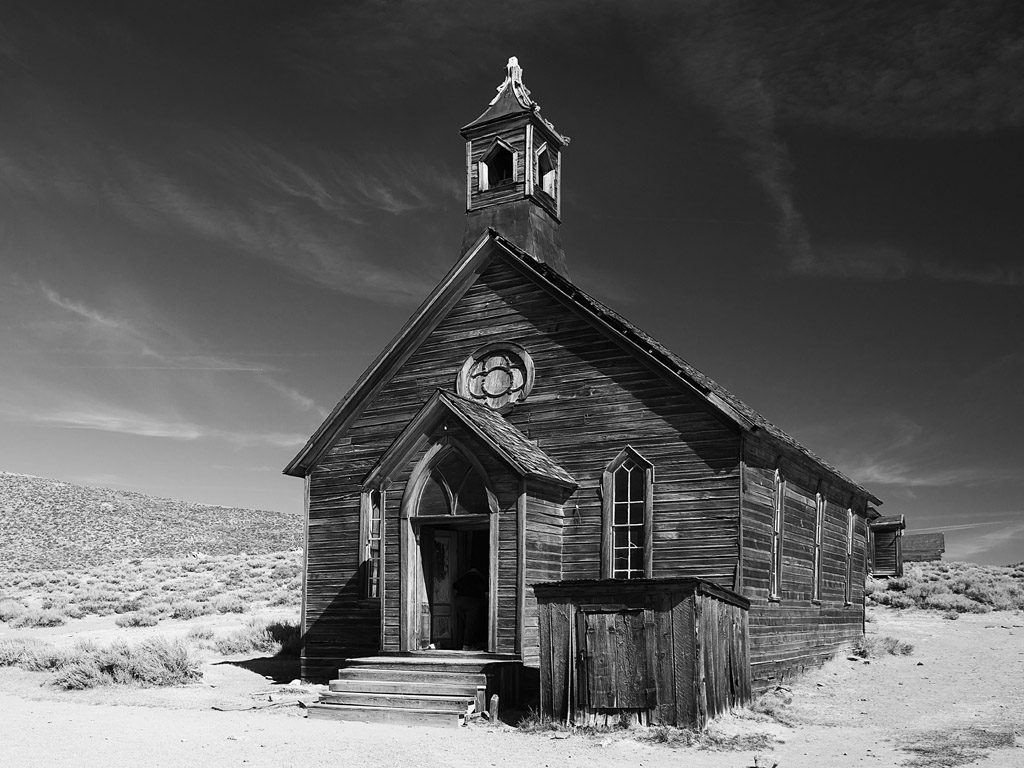 Everyday items left behind, now covered in dust.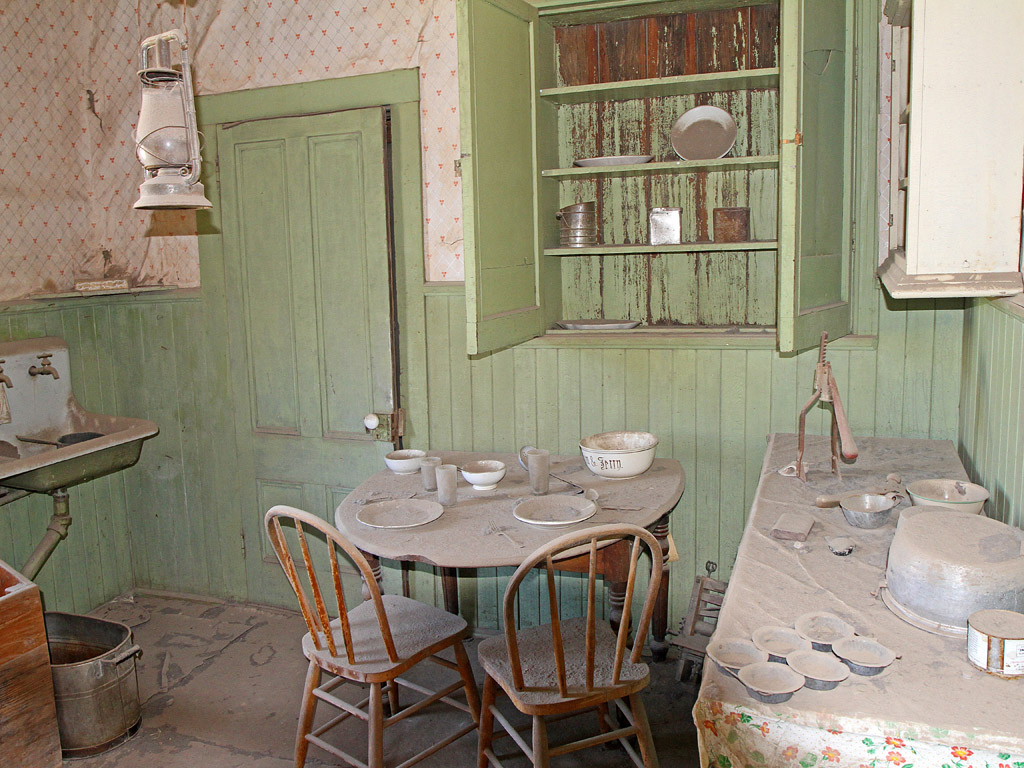 Bottles in the windows of an old house.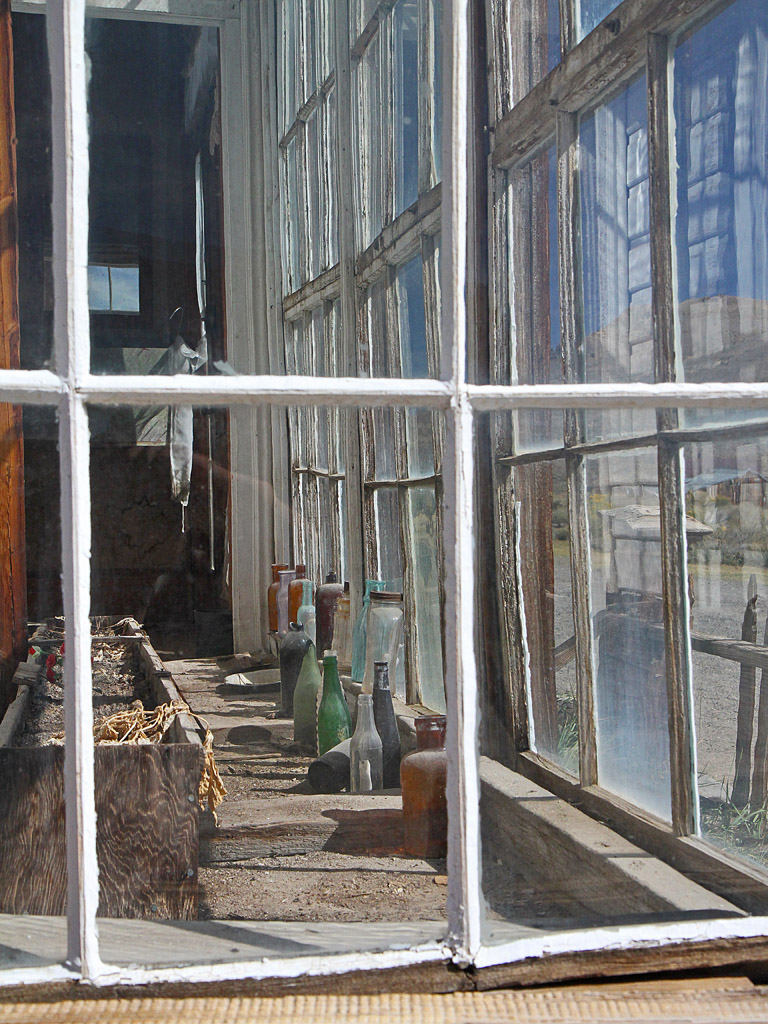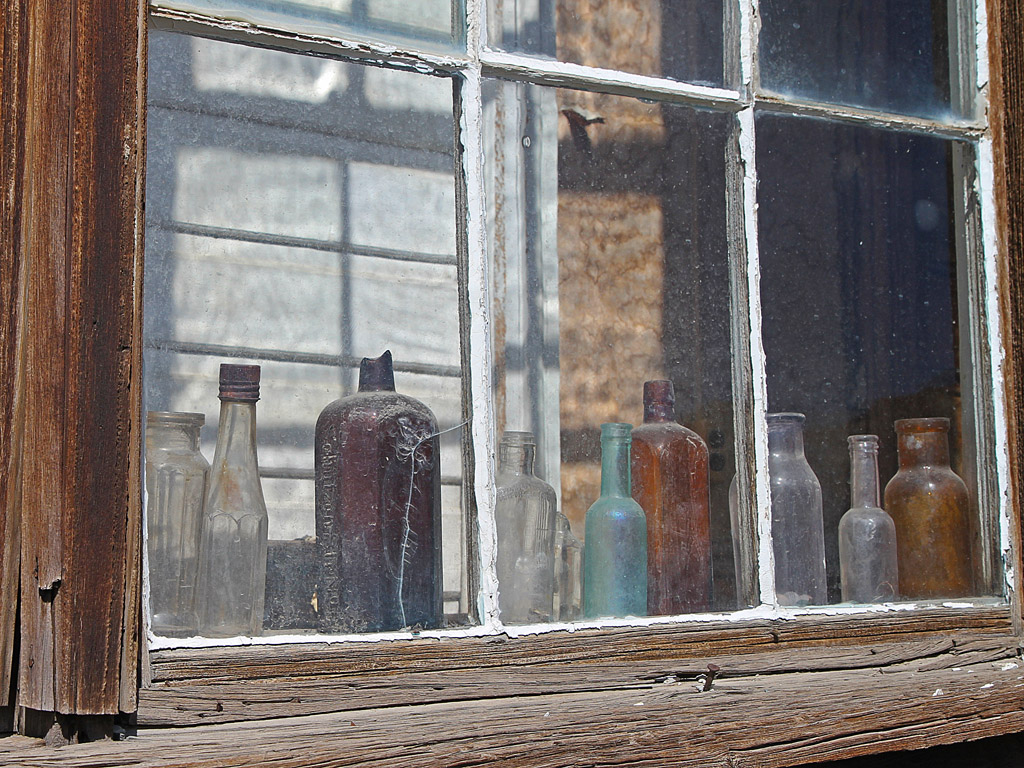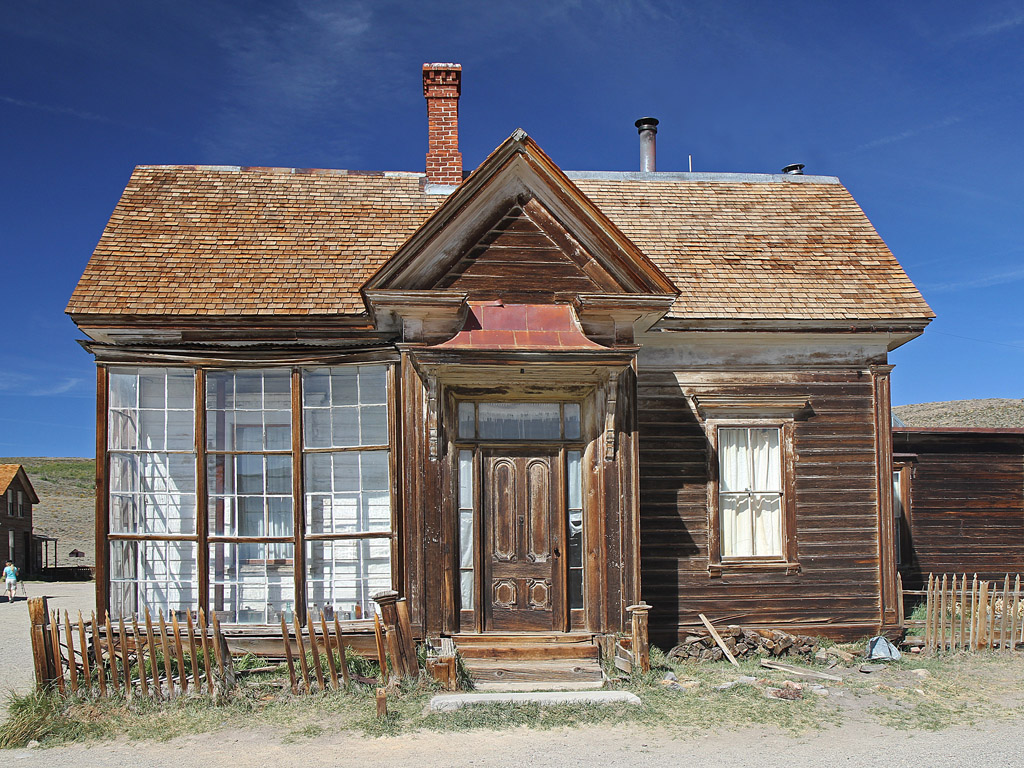 Remains of curtains still hanging on.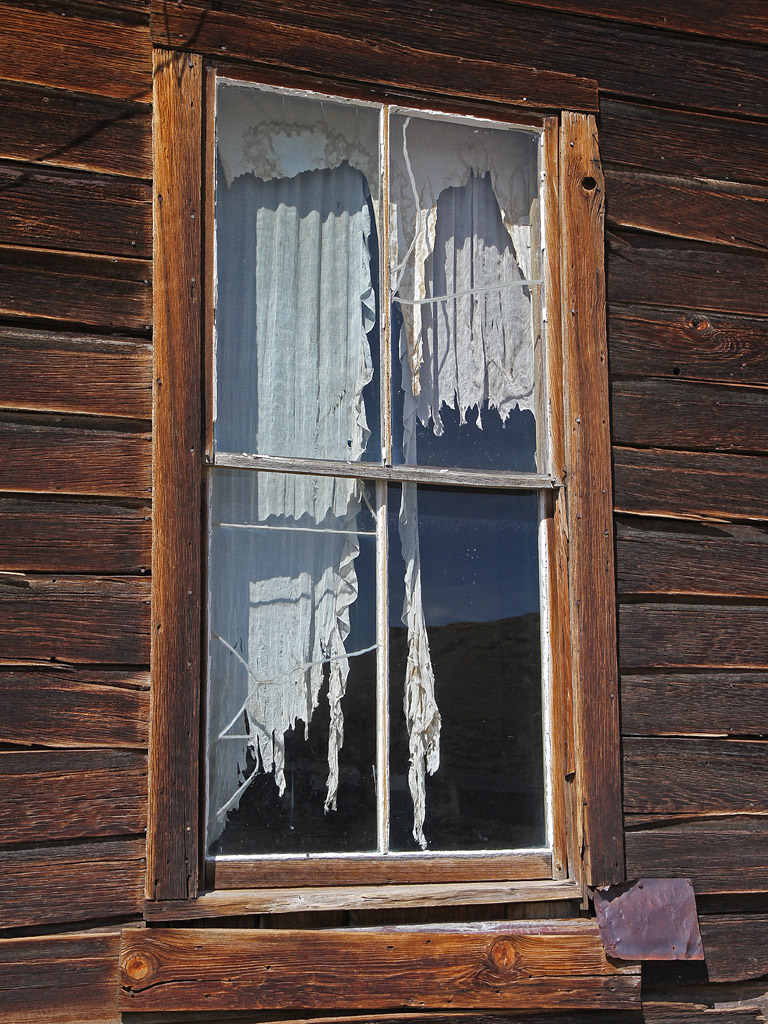 More old buildings.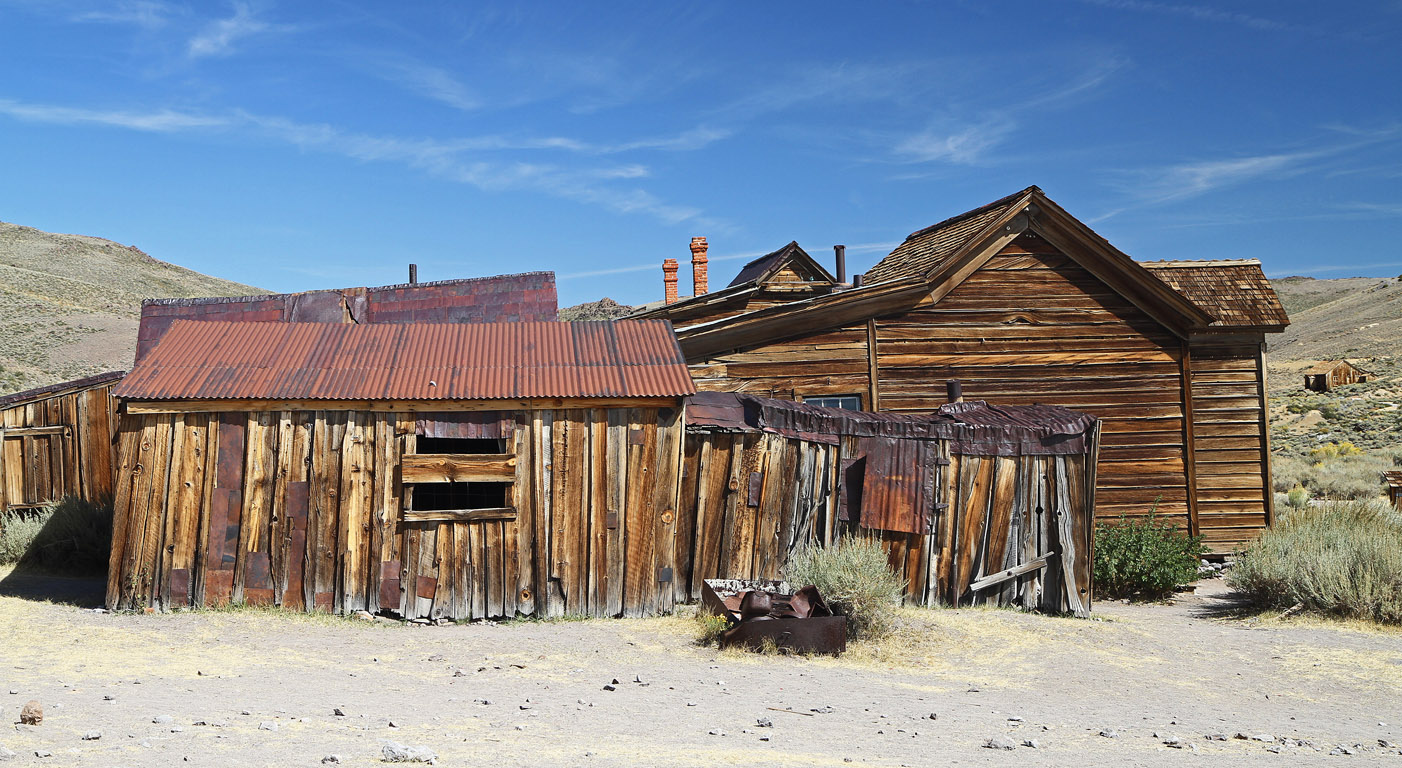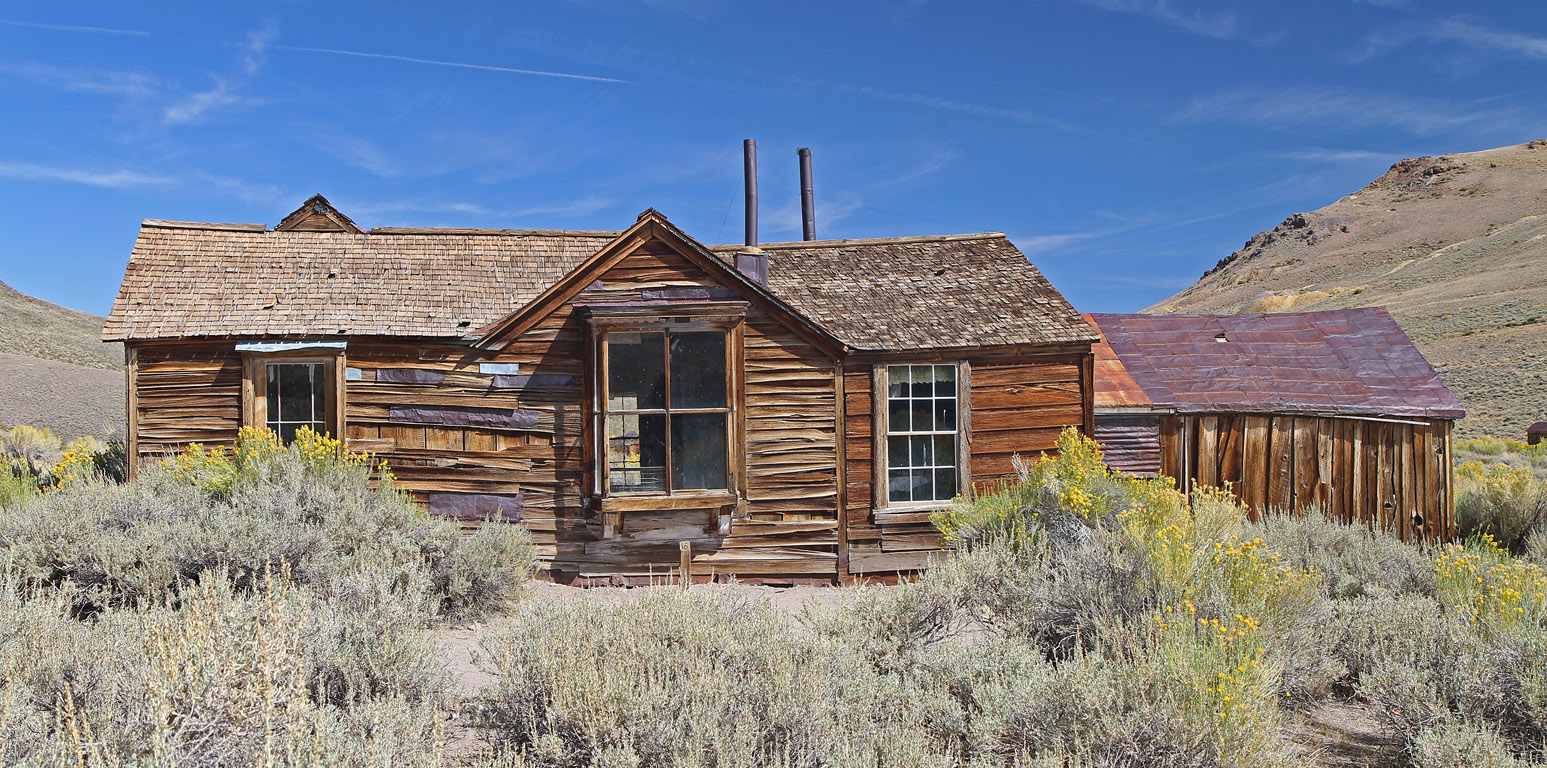 Old gasoline pumps and vehicle.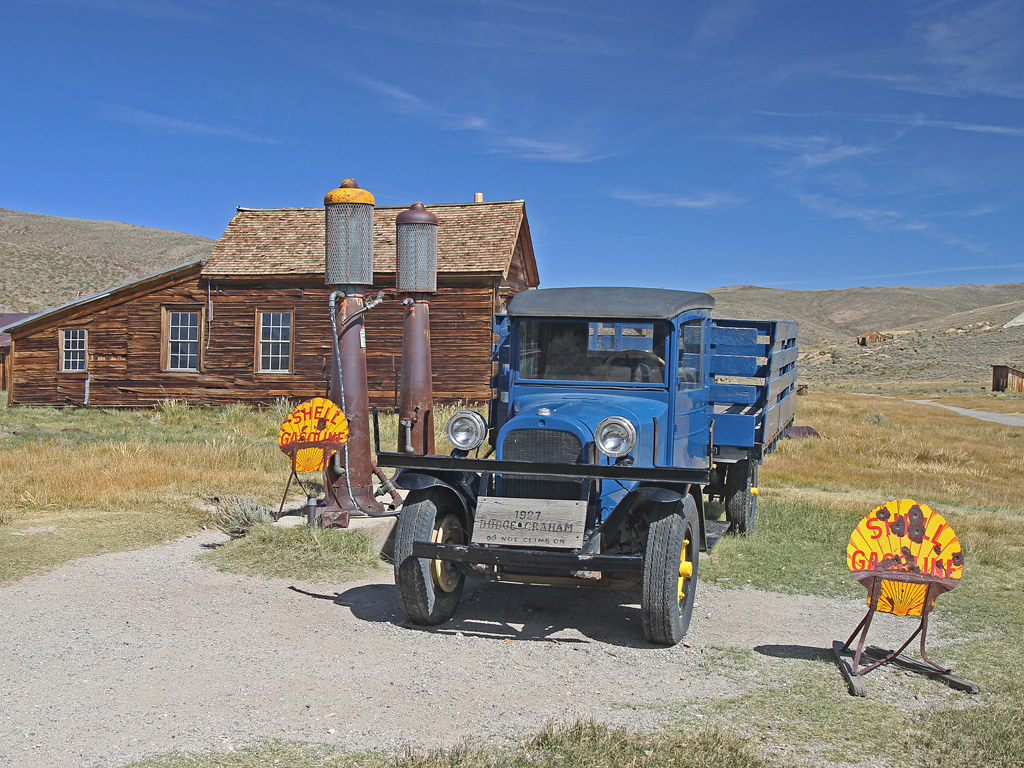 The old ore processing mill with the mine workings on the hills behind.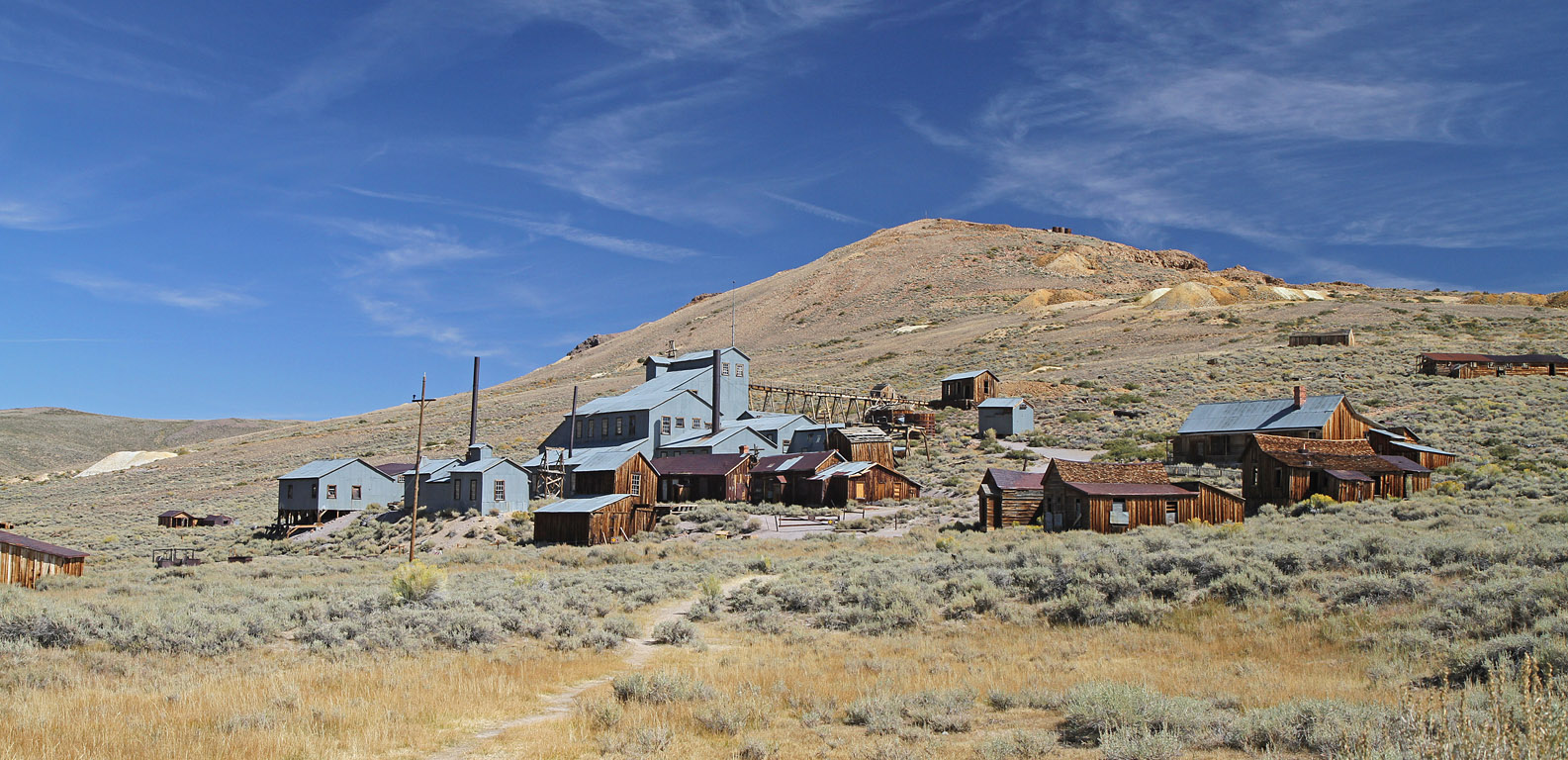 An interesting pair of buildings.