We started our recent RV trip by traveling up the eastern side of the Sierra Nevada Mountains of California. One of our first stops on that trip was an overnight visit to the Alabama Hills which are near Lone Pine, California.
A couple of shots taken in late afternoon light.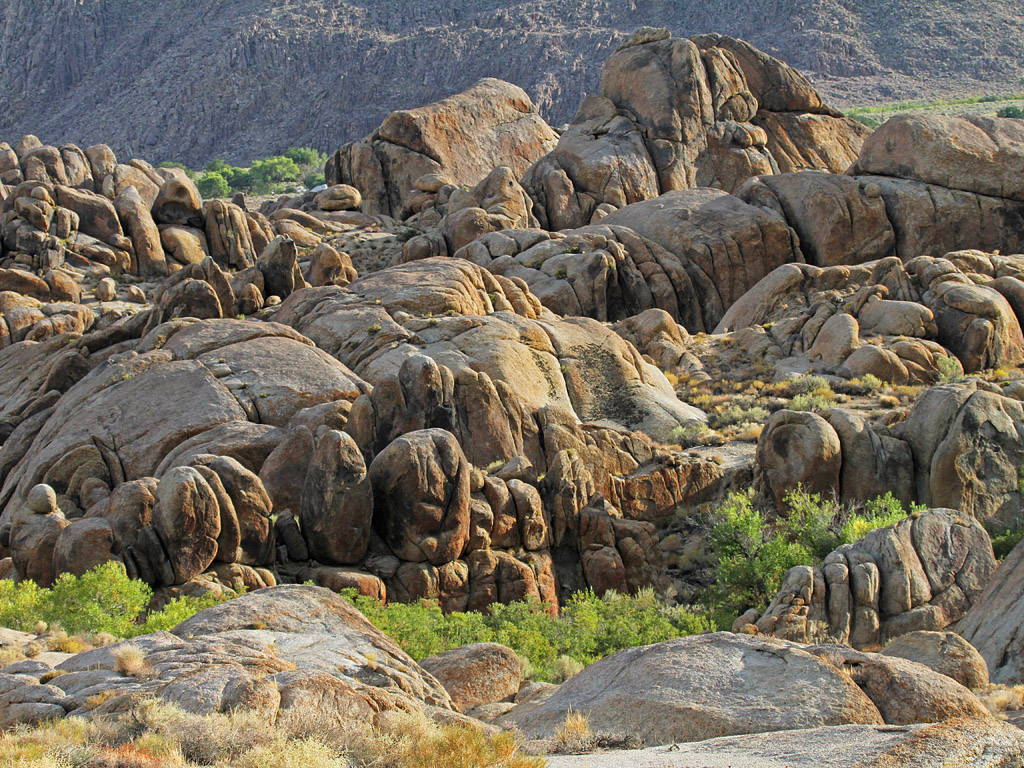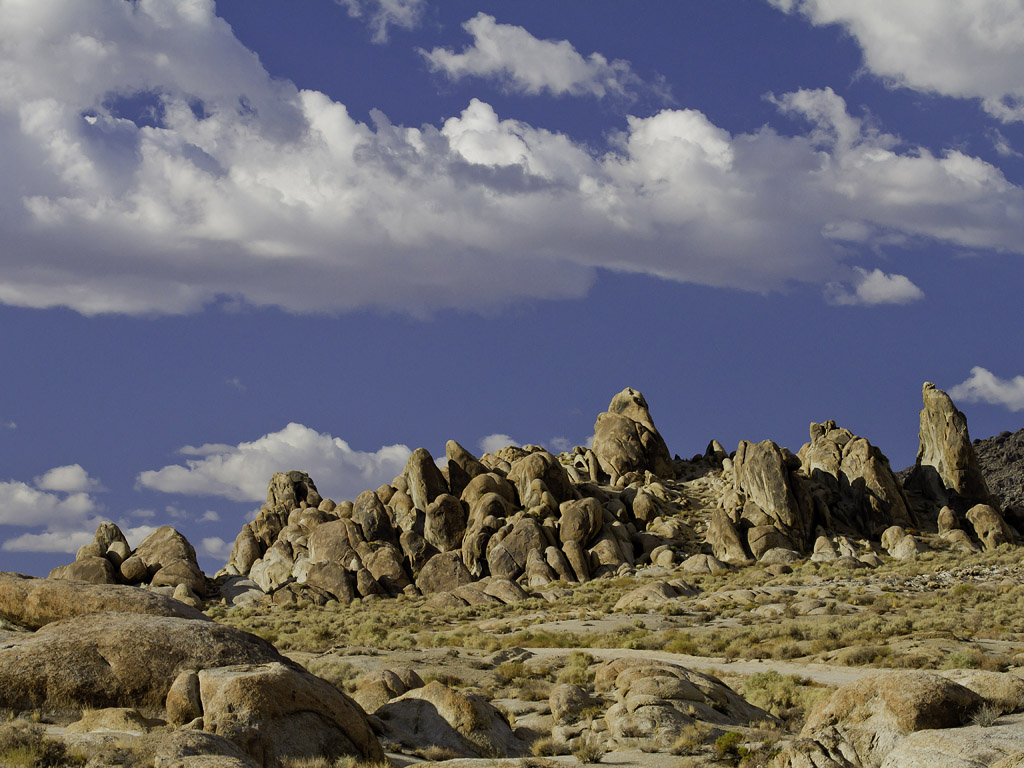 First light hitting the Sierra Nevada crest.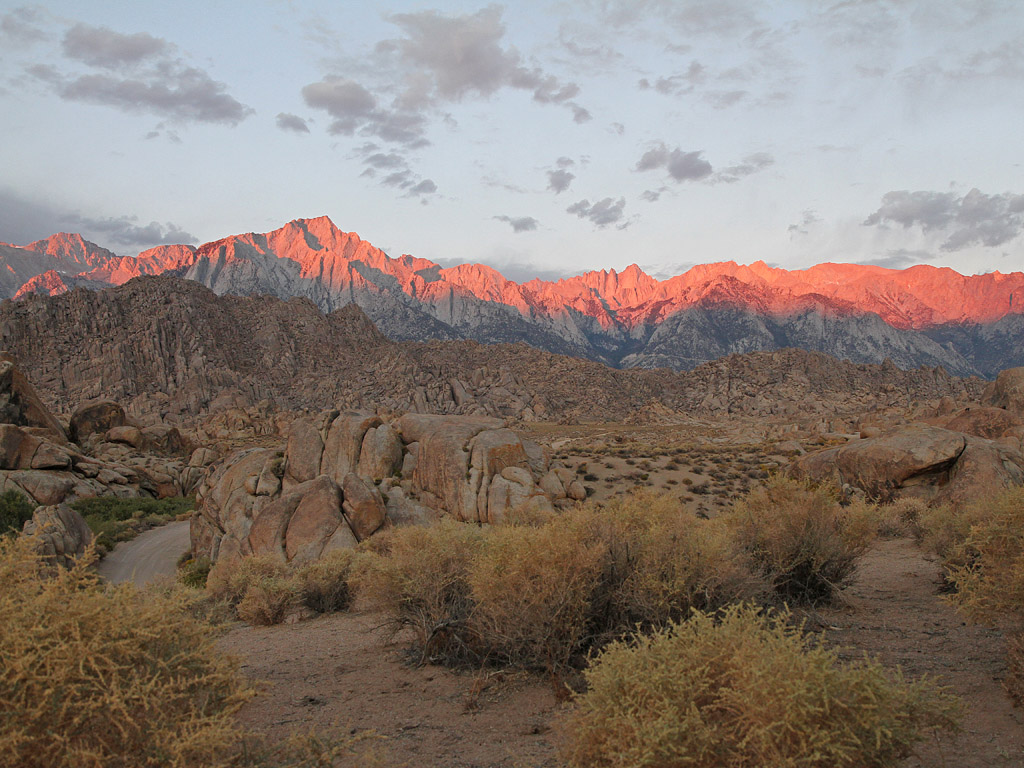 Sierra Nevada Mountains bathed by early morning sunlight.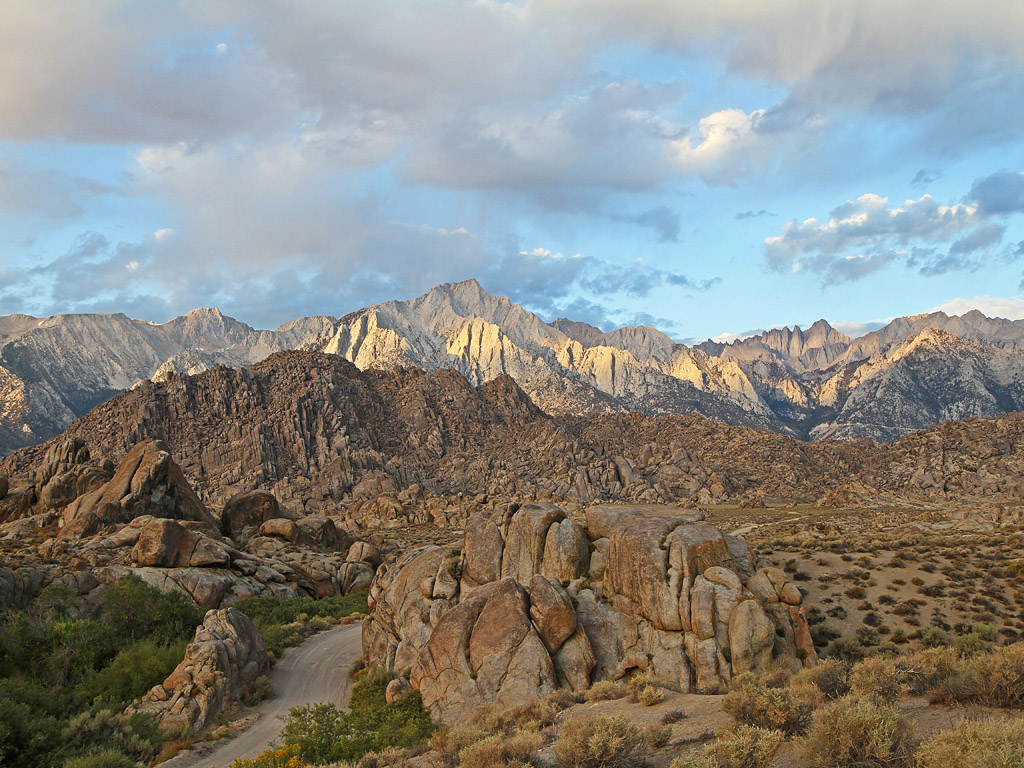 The next two images are an attempt at HDR (High Dynamic Range) processing. HDR is a technique where the same scene is photographed with a series of different exposures to capture details in the shadows, midtones, and bright areas of the scene. These different exposures are then blended to produce one image that has more detail than can be obtained with a single exposure.