On the only day to have a forecast for sunshine while we were in the area, we booked a boat tour to see a few members of the only remaining wild flock of Whooping Cranes.
Boarding our tour catamaran, the Wharf Cat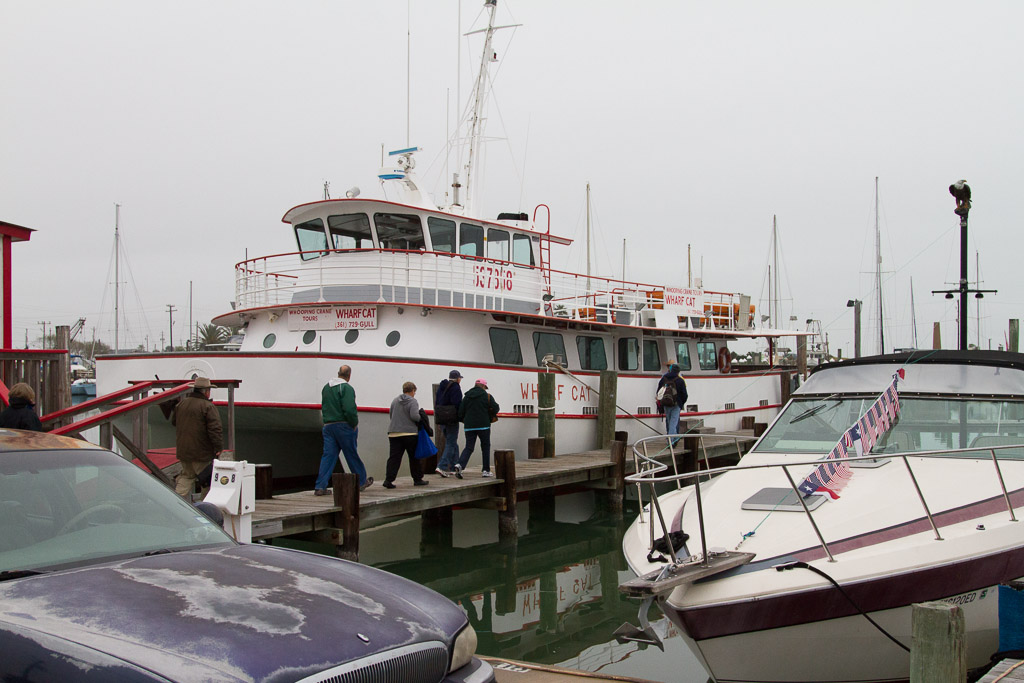 While leaving the harbor, we saw this male Bufflehead Duck.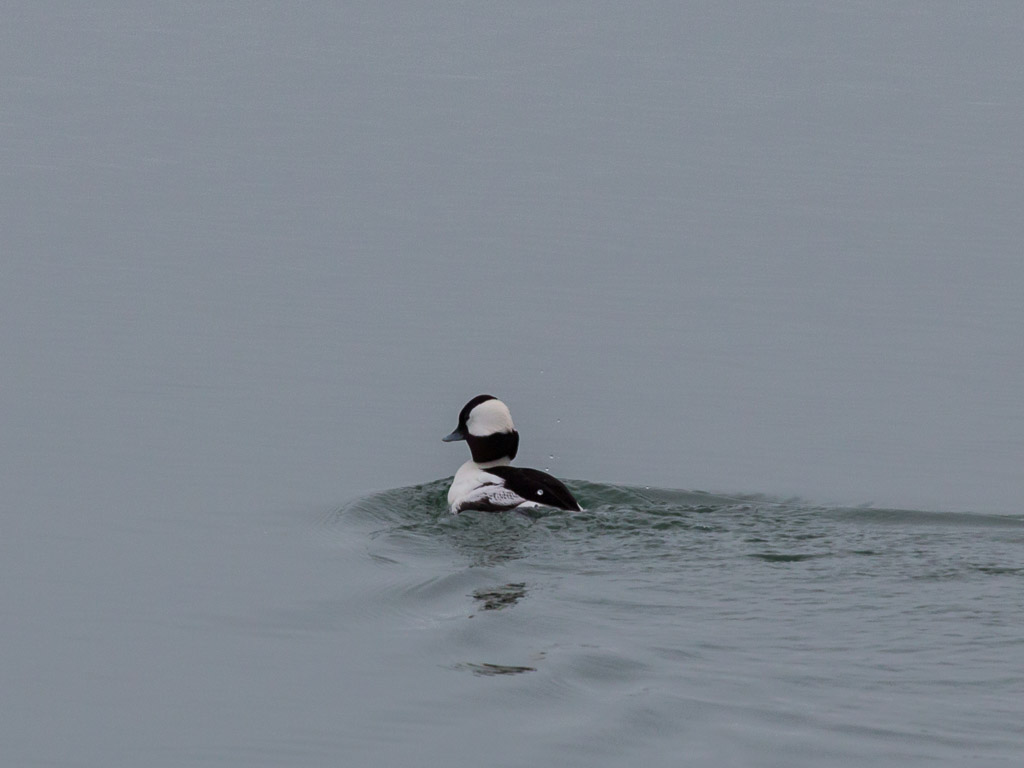 Part of the voyage out to the wildlife refuge followed the Intracoastal Waterway. This is a navigable path for shipping along the eastern and gulf coasts of the USA. These parts of the waterway are too shallow for big ships, so most of the freight is moved on barges moved by "pusher" towboats.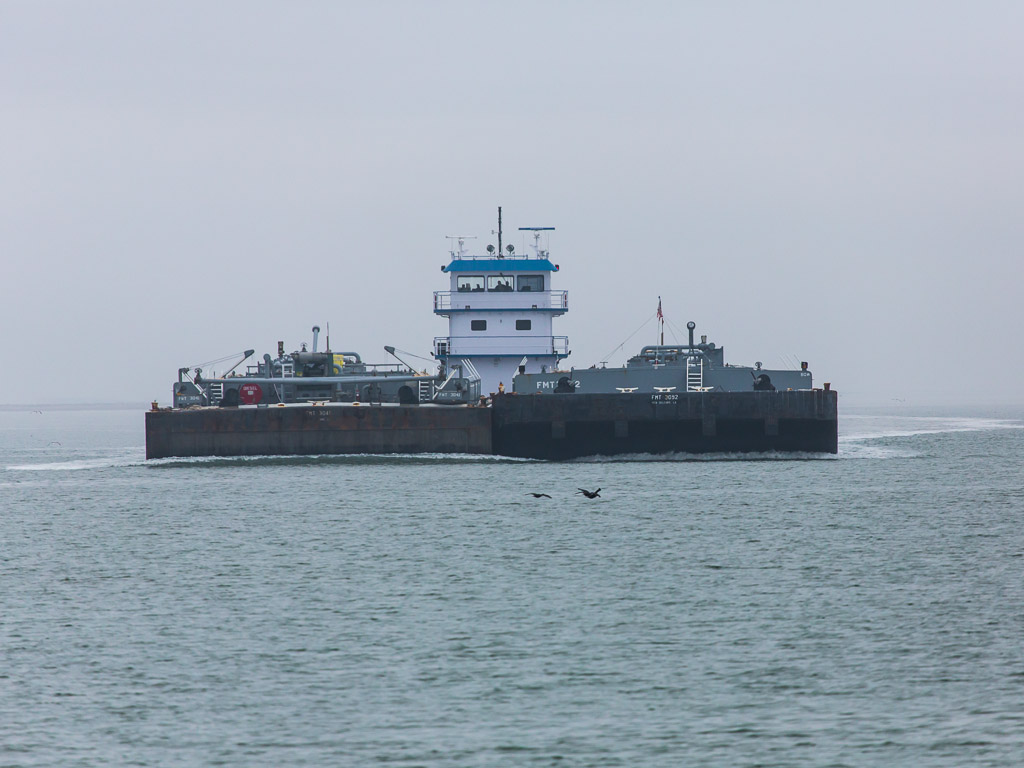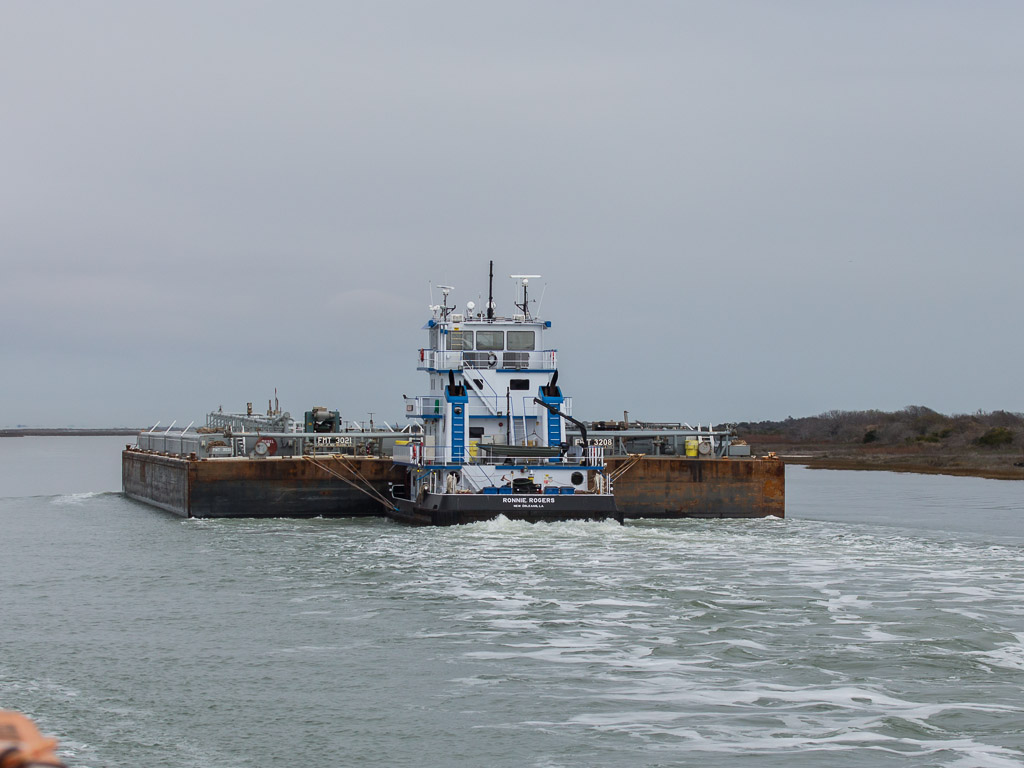 We saw many White Pelicans.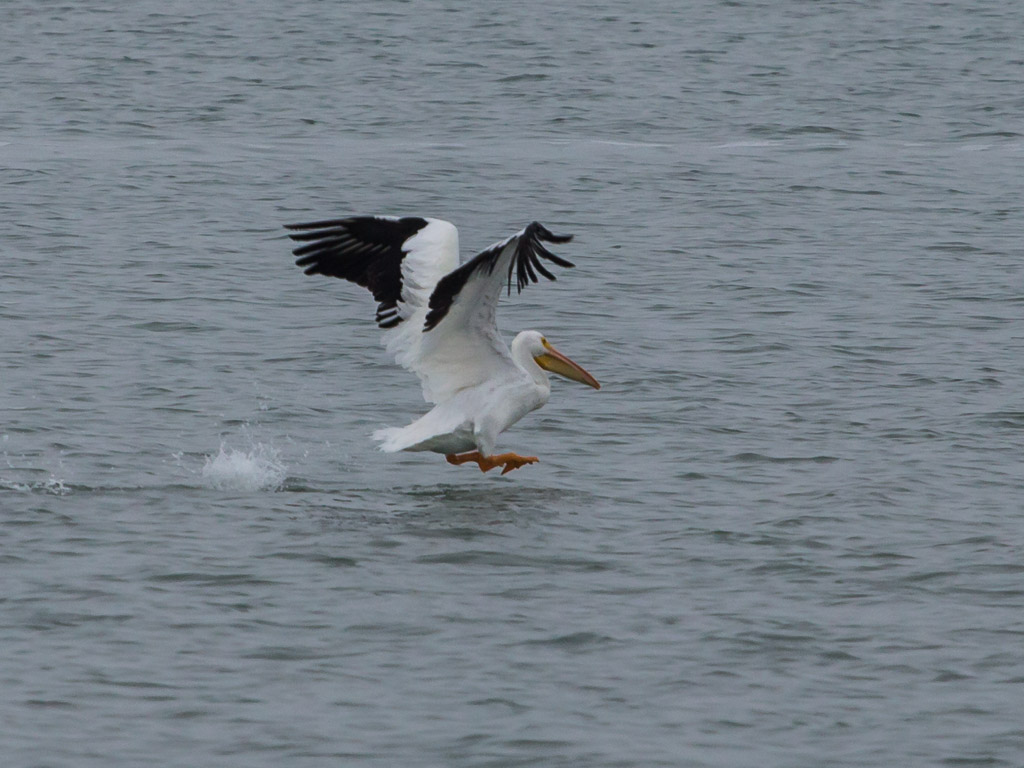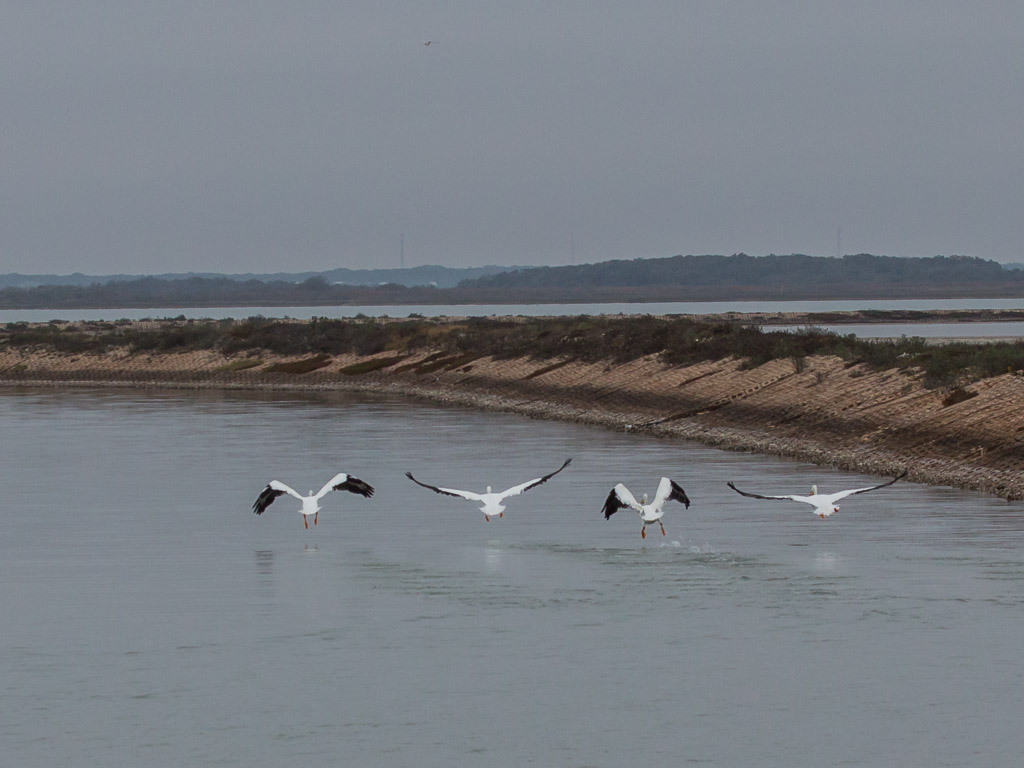 There were lots of egrets and other waterbirds along our route.

We lost count of the number of Great Blue Herons that we saw.
There were at least 19 Great Blue Herons just at this tiny nesting site.
Peregrine Falcon
A coyote patrolling the water's edge looking for an easy meal
Several of the navigation signposts along our route had an Osprey sitting at the top. When we got too close, they would leave, frequently with a fish they had been eating.
Dolphins passing by the boat
What we really came for was to see a few of the Whooping Cranes.
There were some "big guns" also trained on the cranes.