February 10th through the 14th was spent getting to and visiting Galveston Island, Texas.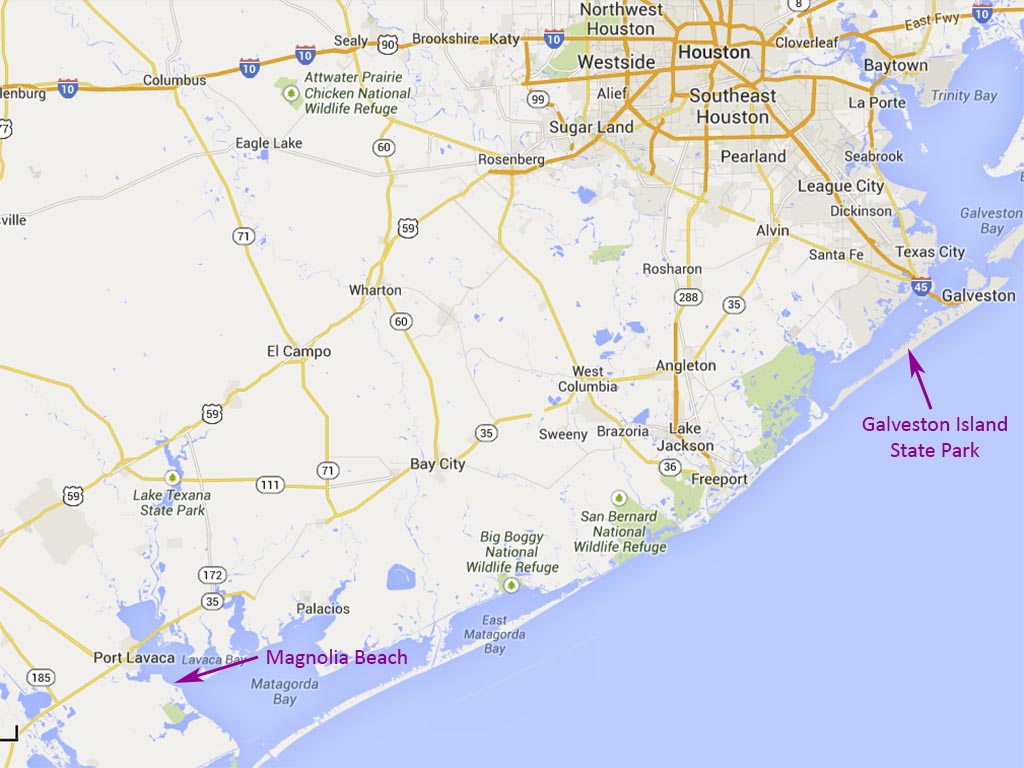 The night of the 10th was spent near Magnolia Beach boondocking on the beach.
We were parked literally feet away from the edge of the water.
The beach was mostly compacted crushed shells and was very firm.
On the 11th we continued on to Galveston Island where we stayed at the Galveston Island State Park.
Hanging around the park were a couple pairs of White-tailed Kites.
A Northern Shrike
One of our goals while at Galveston Island was visiting nearby Brazoria National Wildlife Refuge.
The refuge had a large population of wintering Snow Geese.
There were several Northern Harriers hunting over the fields.
We spent quite a while watching one harrier that kept hovering and landing in the same area. We have no idea what it might have been doing.
Great Blue Heron peeking out of the grass
Meadowlark
A few White Ibis and a Glossy Ibis showing its iridescent sheen
Immature White Ibis
Another Northern Shrike
Pie-billed Grebe