After the Denali Highway we headed up the Richardson Highway to Delta Junction (where the Alaska Highway ends) and then down the Alaska Highway back to Tok. We had a couple of packages that had been sent to Tok and luckily both were there waiting for us. After filling up on fuel, propane and washing the rigs (free use of their wash area with a fill-up at the Tesoro station), we headed to the Taylor Highway. The Taylor Highway starts at the Alaska Highway near Tok and runs 160 miles north to the small town of Eagle on the Yukon River. Only the first 60 miles are paved, the rest of the road is gravel. At mile 96 the Taylor connects to the "Top-of-the-World" highway which runs 79 miles east to the city of Dawson in Canada's Yukon Territory. For most of its length this highway is also gravel.
After starting up the Taylor Highway, we pulled off on a roadside pull-off with a nice view to spend the night. We had a rather nice sunset that evening.
The next day we stopped at the tiny "town" of Chicken. Chicken exists because of gold mining in the area. They still mine a little gold and lots of tourist pockets here. The story is that the miners wanted to name the town Ptarmigan. But because they could not agree how to spell ptarmigan and since the ptarmigan was also called the "Alaska chicken" it ended up being named Chicken.
One of two conspicuous sights in Chicken. This large metal sculpture was supposedly made at a Homer high school from recycled metal school lockers.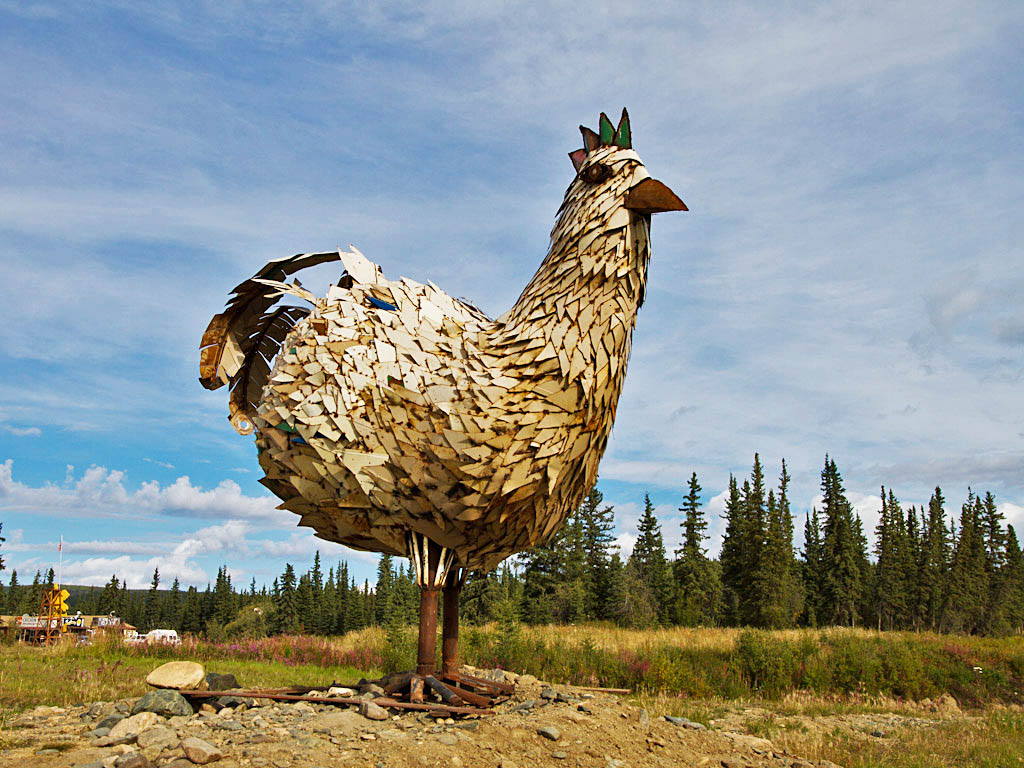 Another notable landmark is the Pedro Dredge. This is one of the most complete remaining bucket line gold dredges left in Alaska. In the middle of the 1900s there were many such dredges mining placer gold in Alaska and the Yukon.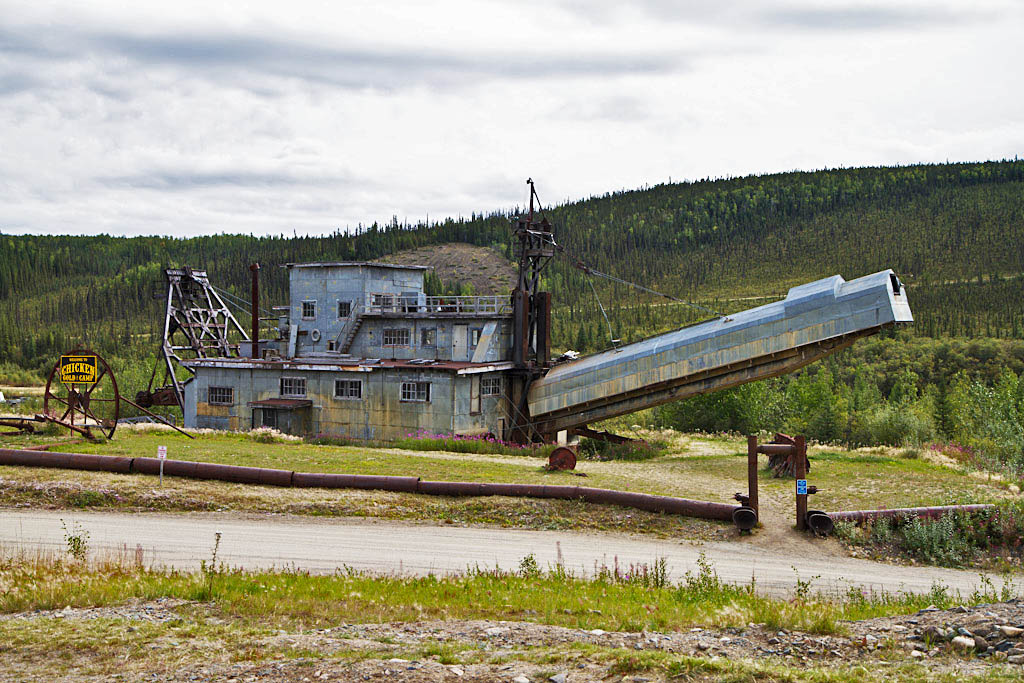 We stayed at the Walker Fork BLM Campground north of Chicken. Near the entrance they had this neat antique road grader.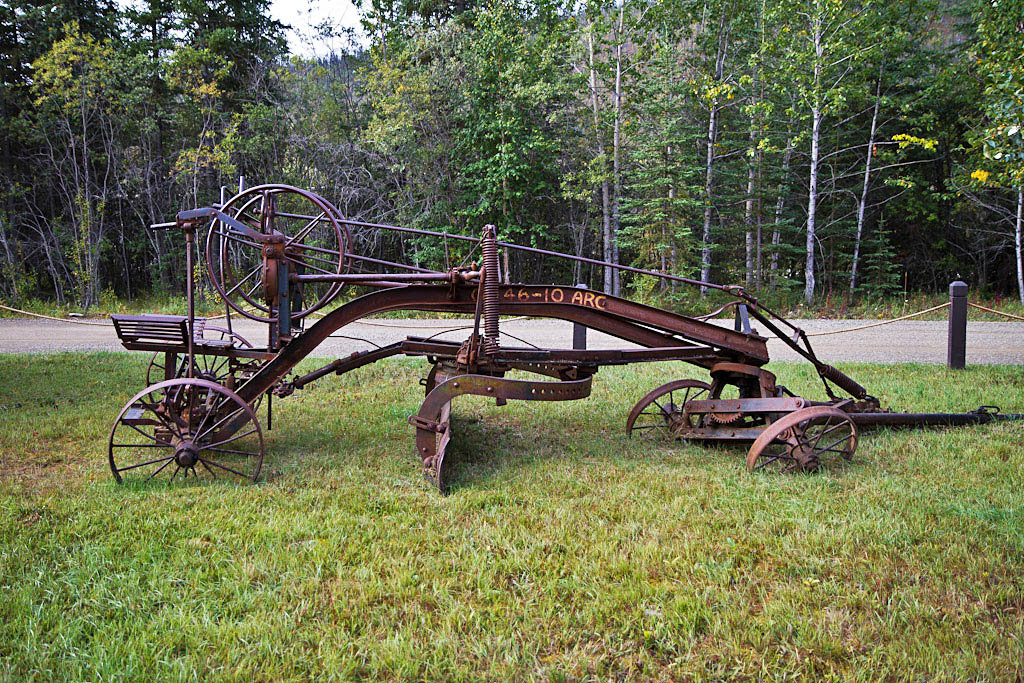 Along the road to Eagle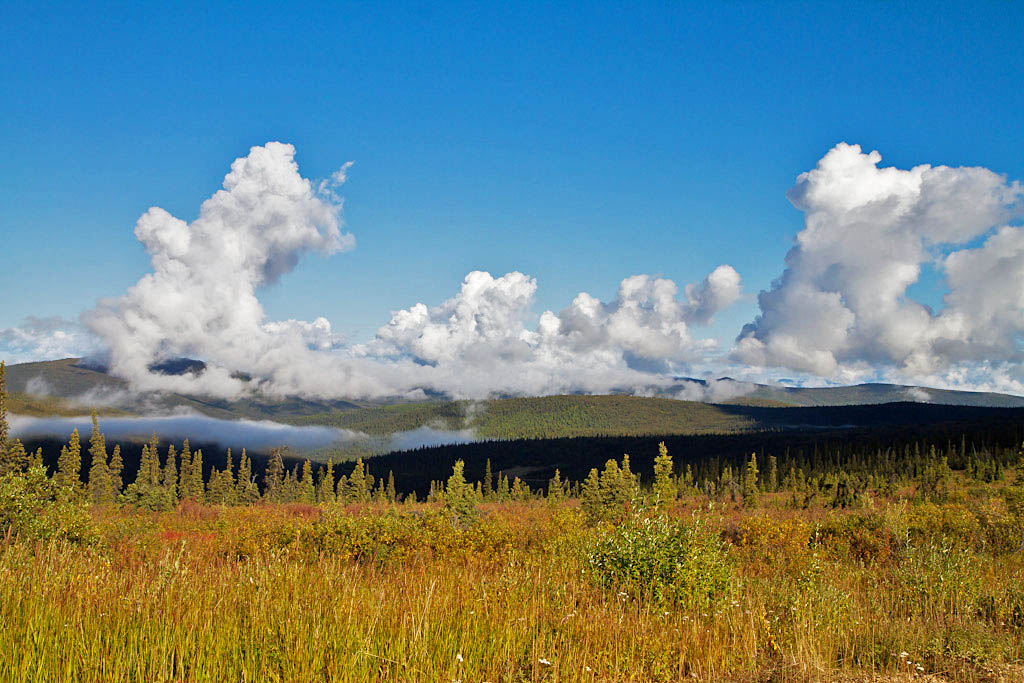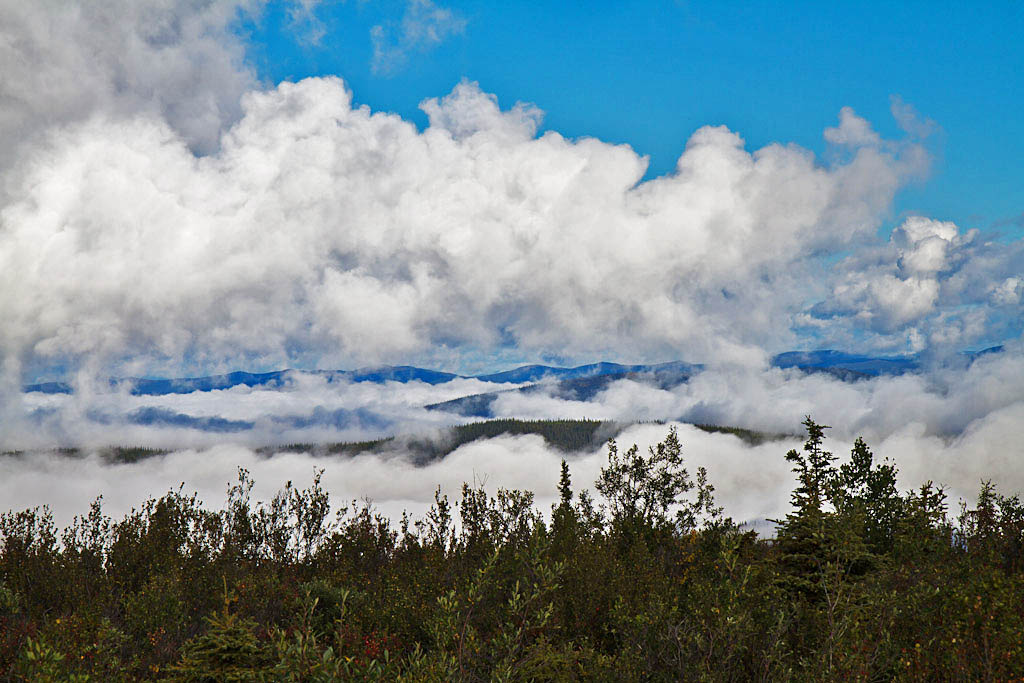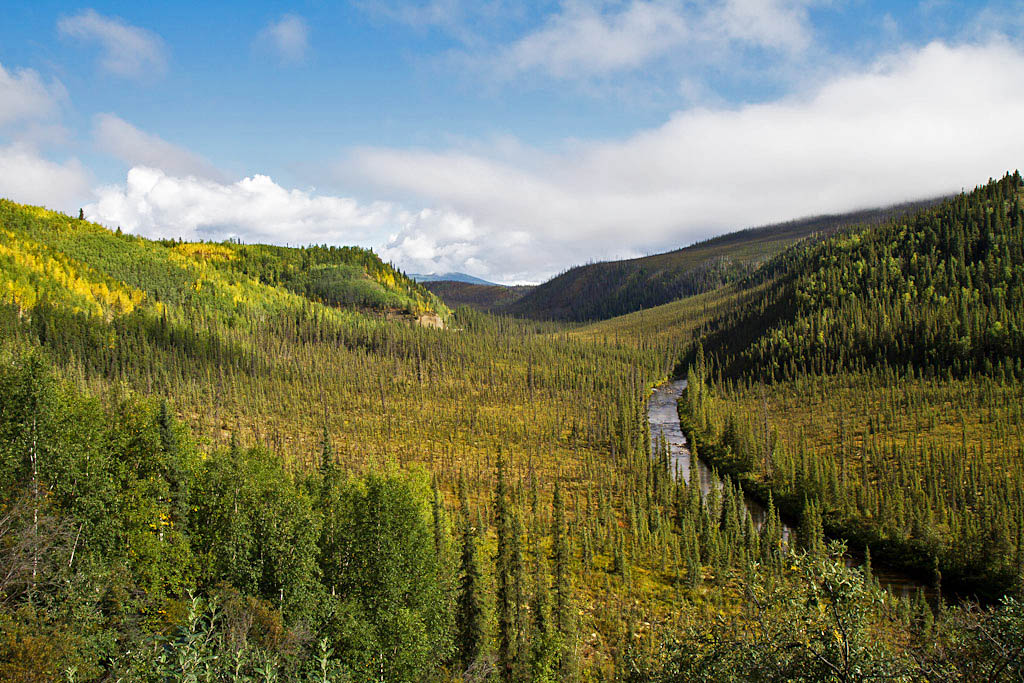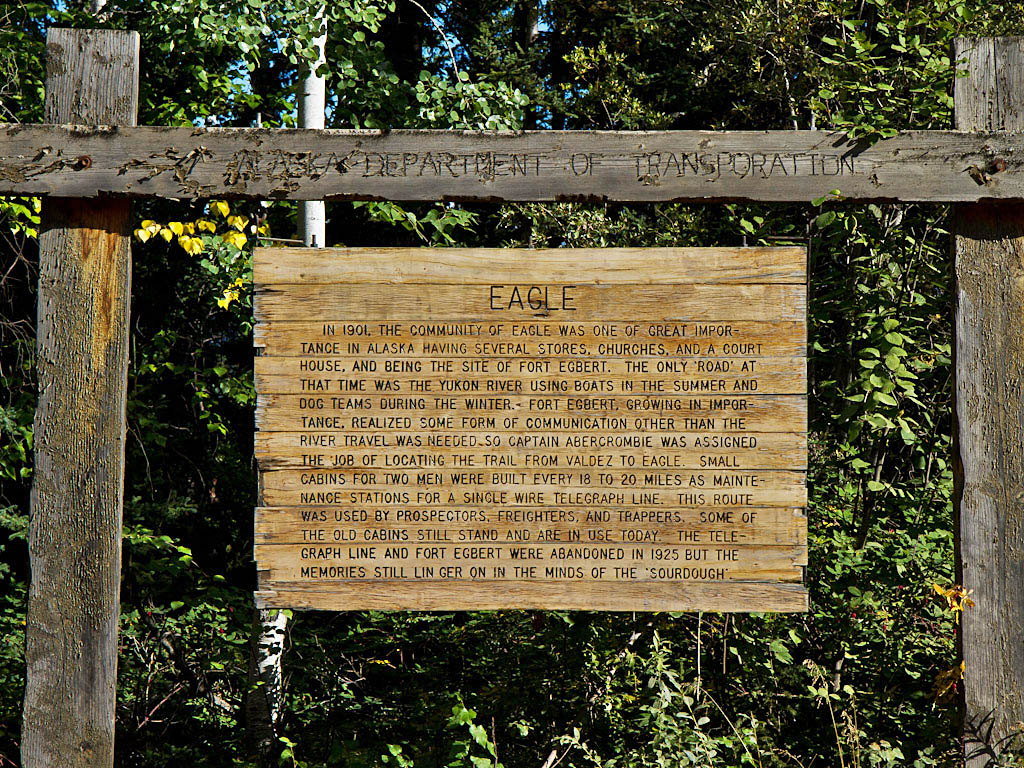 The town of Eagle was named after Eagle Bluff along the Yukon River. Eagle Bluff was named for the Bald Eagles that nested there.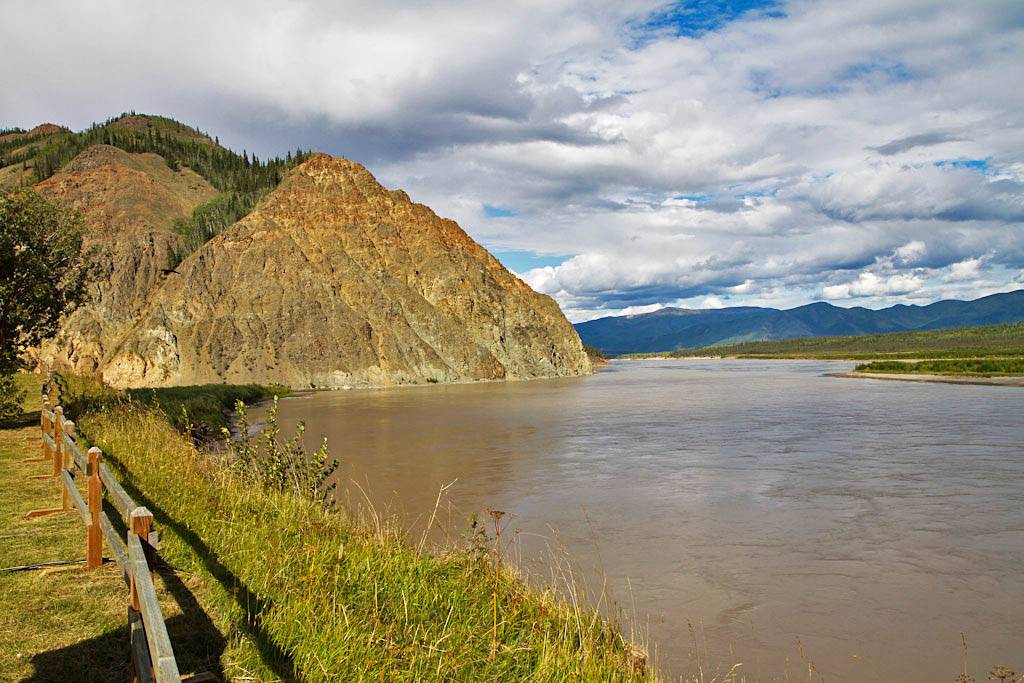 The Top-of -the-World Highway