Even more Denali images.
A couple of caribou bulls checking out a female.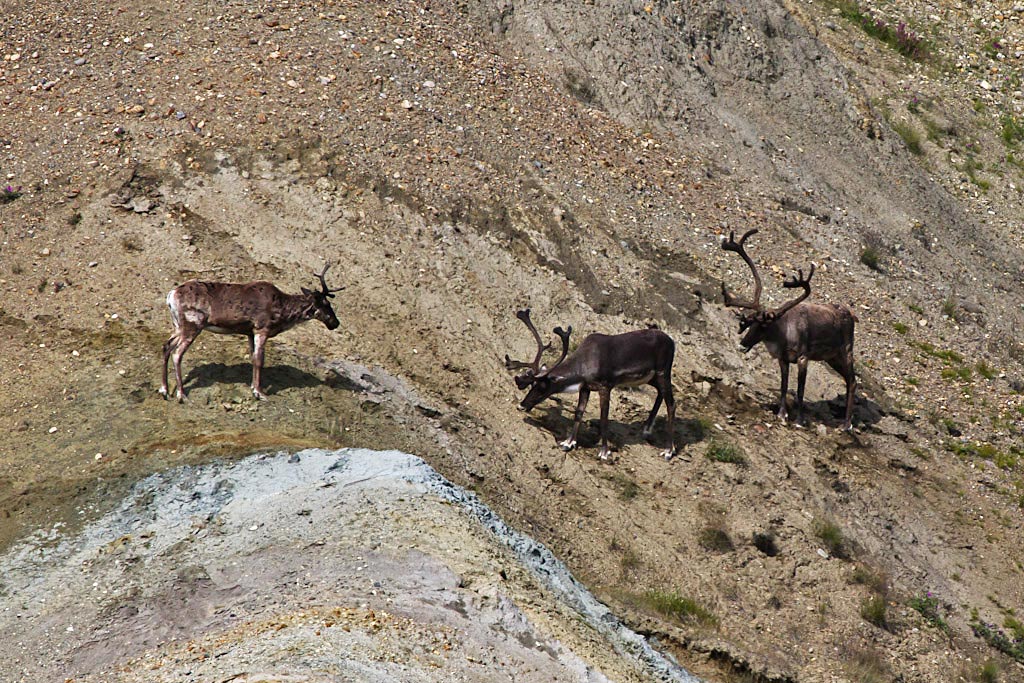 The Dall Sheep rams were still hanging out near the road.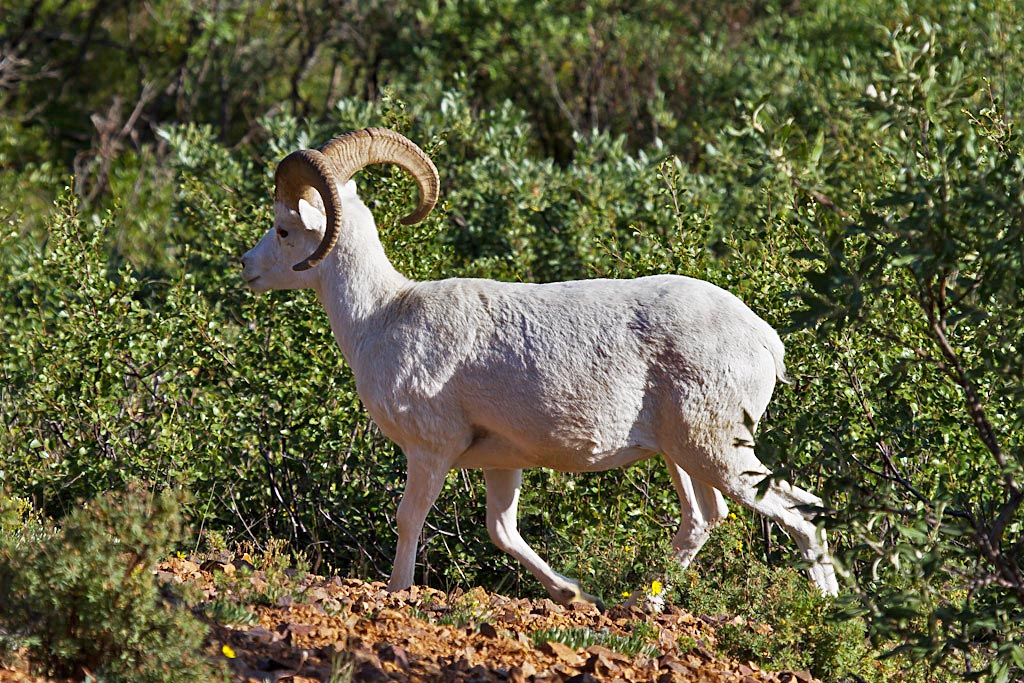 This red fox near one of the bus stops was obviously used to people.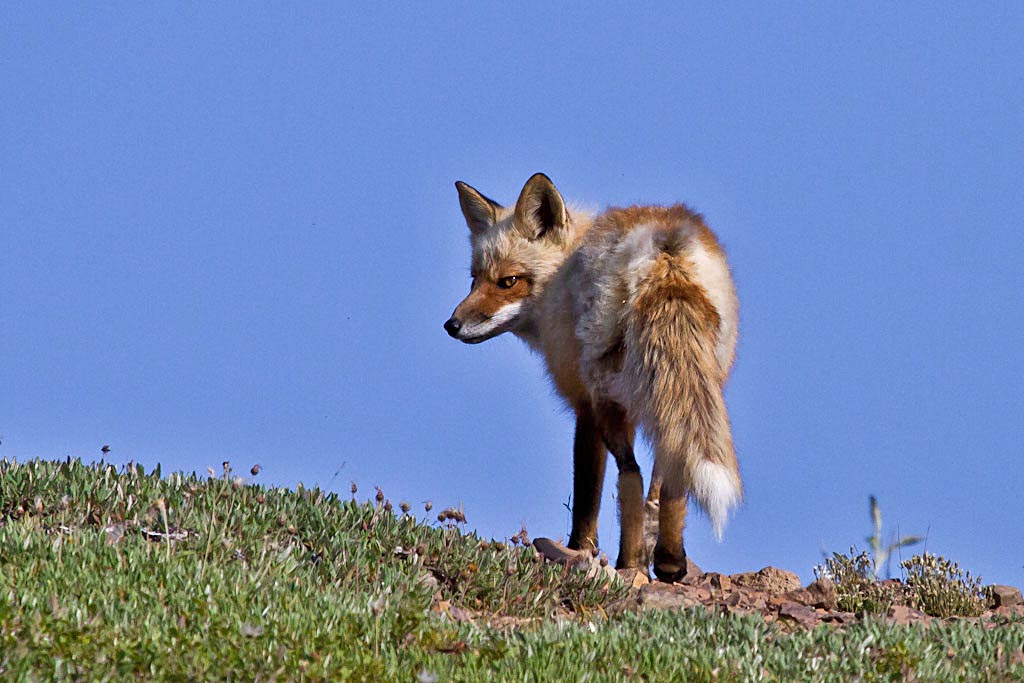 A fur rug with legs (and claws and teeth).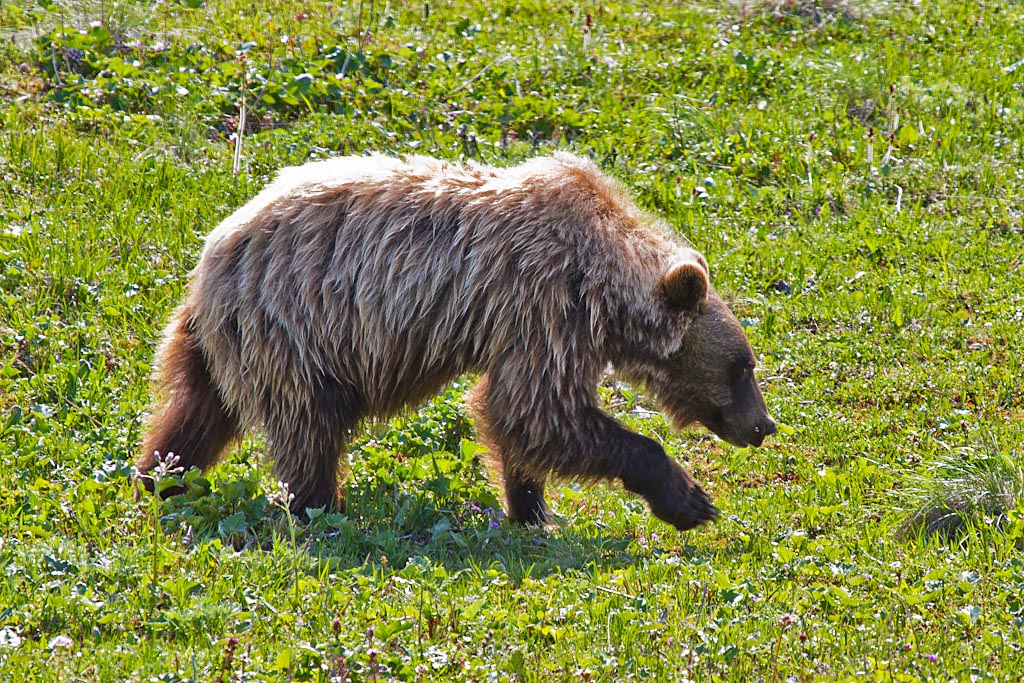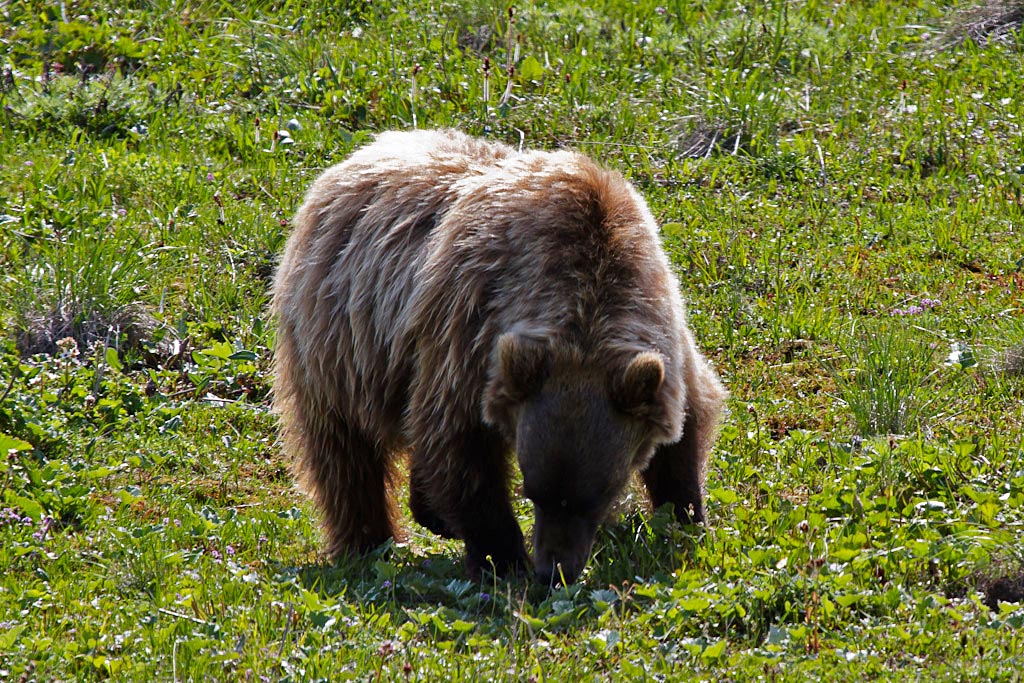 The caribou like to use the road for easy travel. The buses have to slow down and follow until they leave the roadway.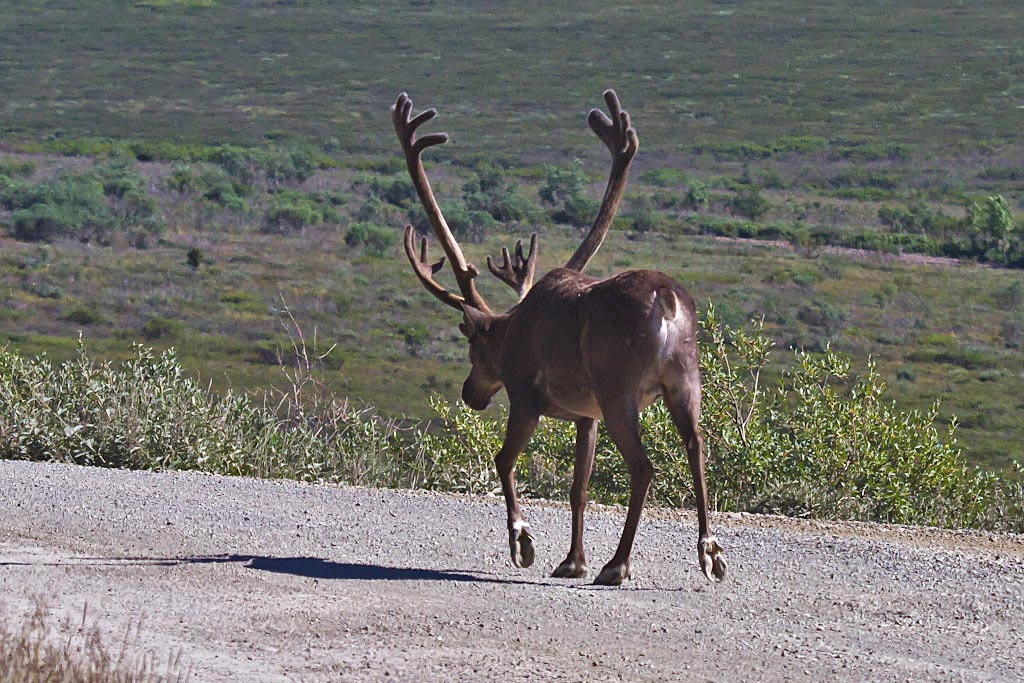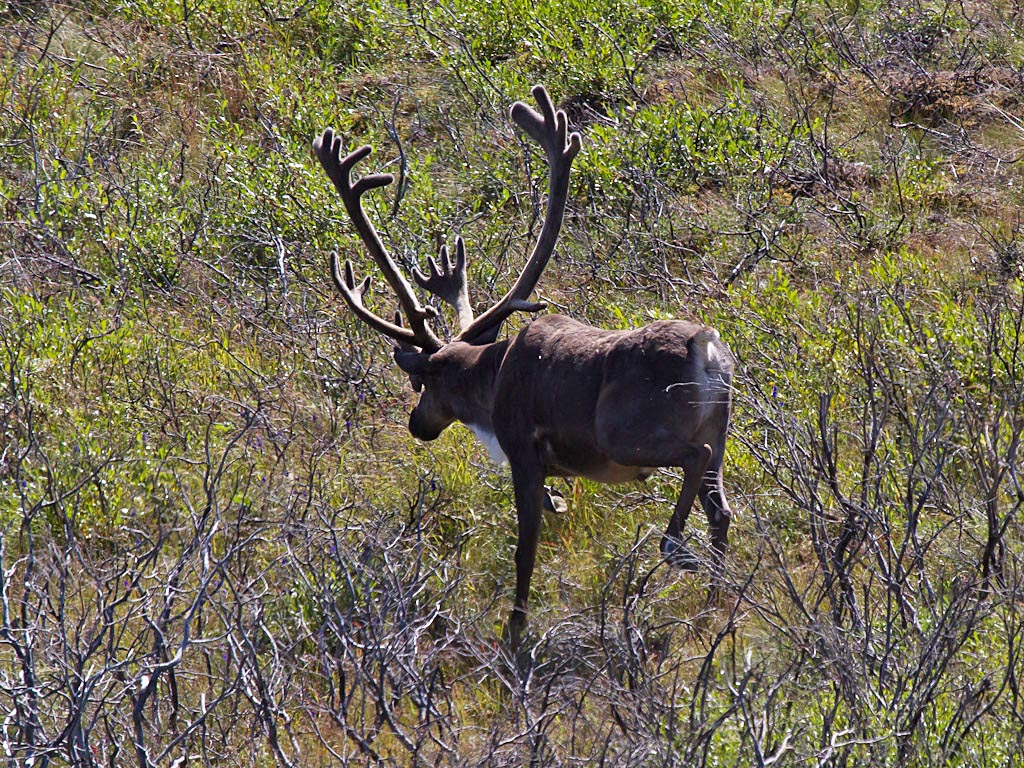 We have heard estimates that only 30% of park visitors see any part of the mountain and as few as 10% see the entire mountain clearly. On our first visit to the Eielson Visitor's Center, Denali (at far right) was mostly covered.

But a couple of days later, the mountain came out quite nicely.

When we visited Denali in 2005, we also had a few days of very clear weather. This is one of our favorite images from that trip.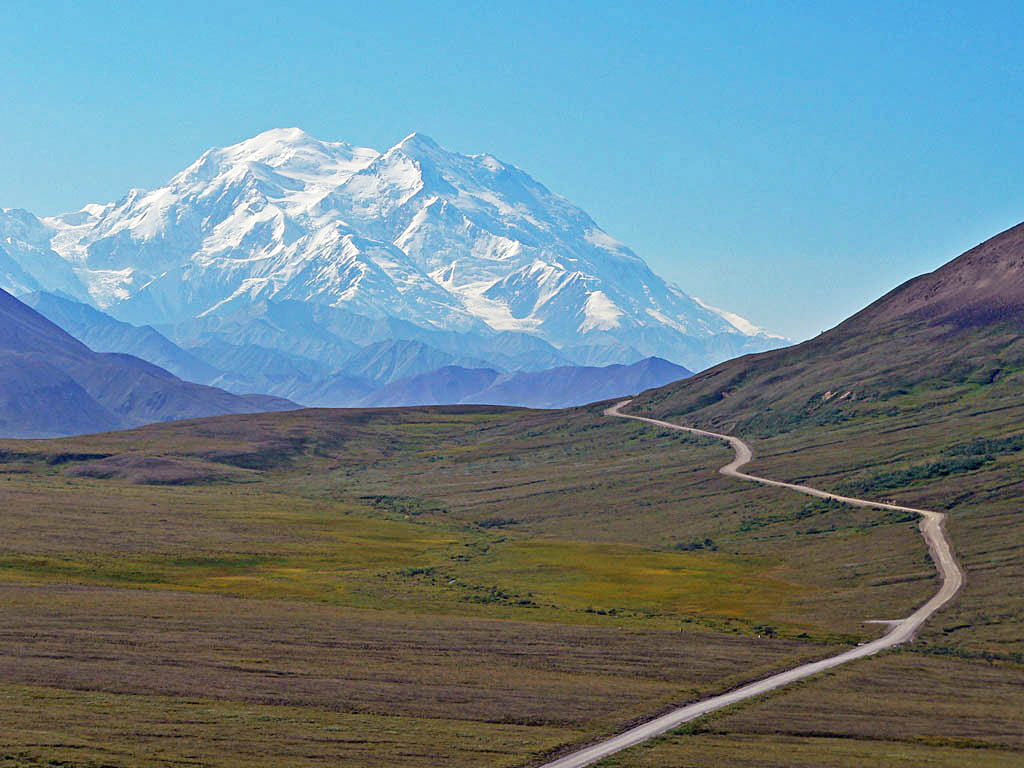 When we knew that the mountain was out, we tried to recreate the 2005 image as closely as possible.