Denali National Park was one of the places we really wanted to revisit. The park contains the highest mountain in North America (Denali to the locals and the Alaska state government, or Mount McKinley to the federal government). The park is also a huge area of wilderness surrounding the Alaska Range of mountains with many different ecological zones and lots of wildlife. There is only one road into the park and most of that road is closed to most private vehicles. The park runs a number of shuttle and tour buses along the park road which is the mechanism by which most people see Denali. Many of the animals have grown accustomed to the buses and the bus drivers are very good about stopping for animal viewing and photography. Because we were staying at the Teklanika Campground, we could get a bus pass that allowed to ride the shuttle buses all that we wanted (on a space available basis).
Rock Ptarmigan in summer plumage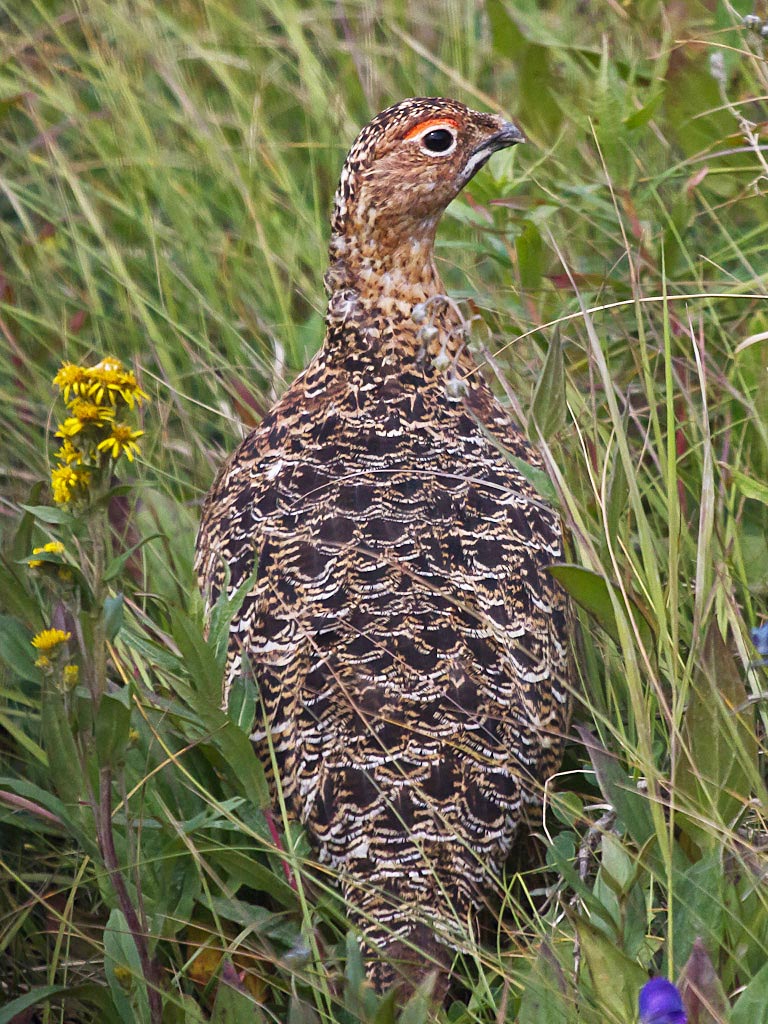 Caribou bull resting on river bed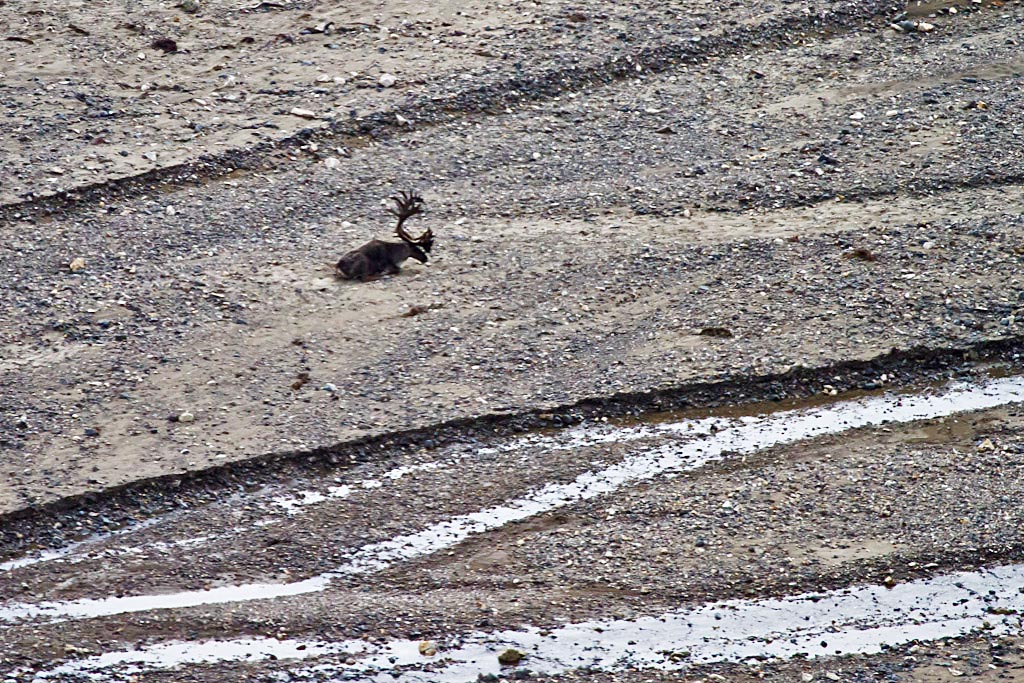 There are very colorful rock formation around the area of Polychrome Pass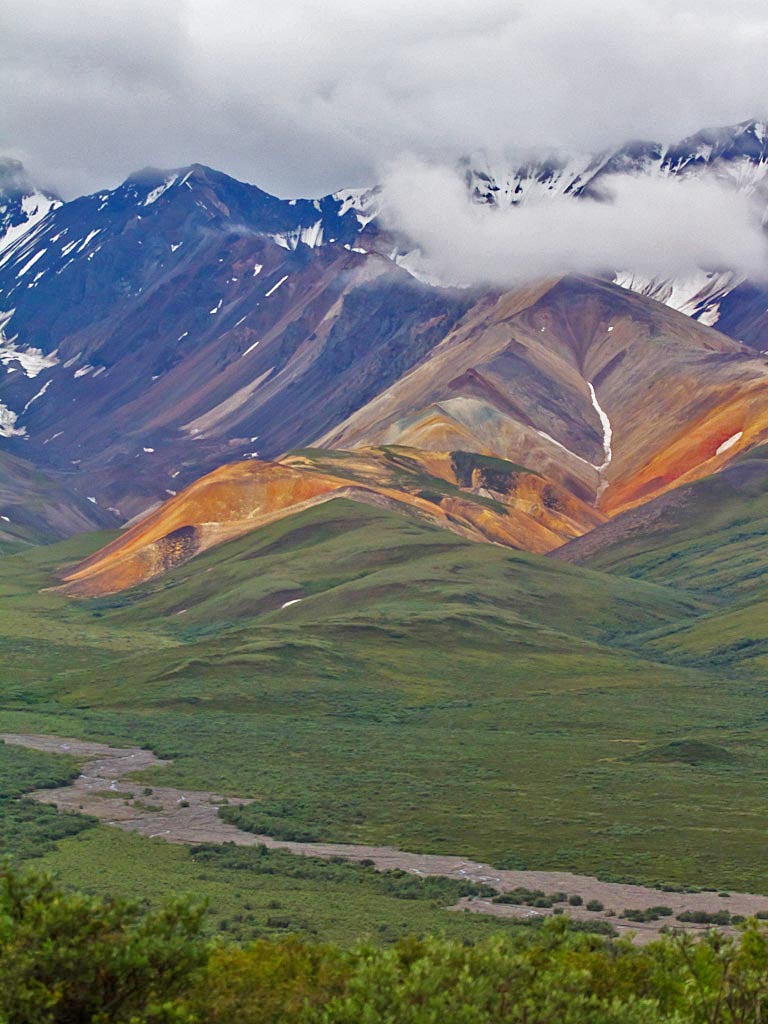 A panoramic view from Polychrome Pass

We came across a group of Dall Sheep rams very near the road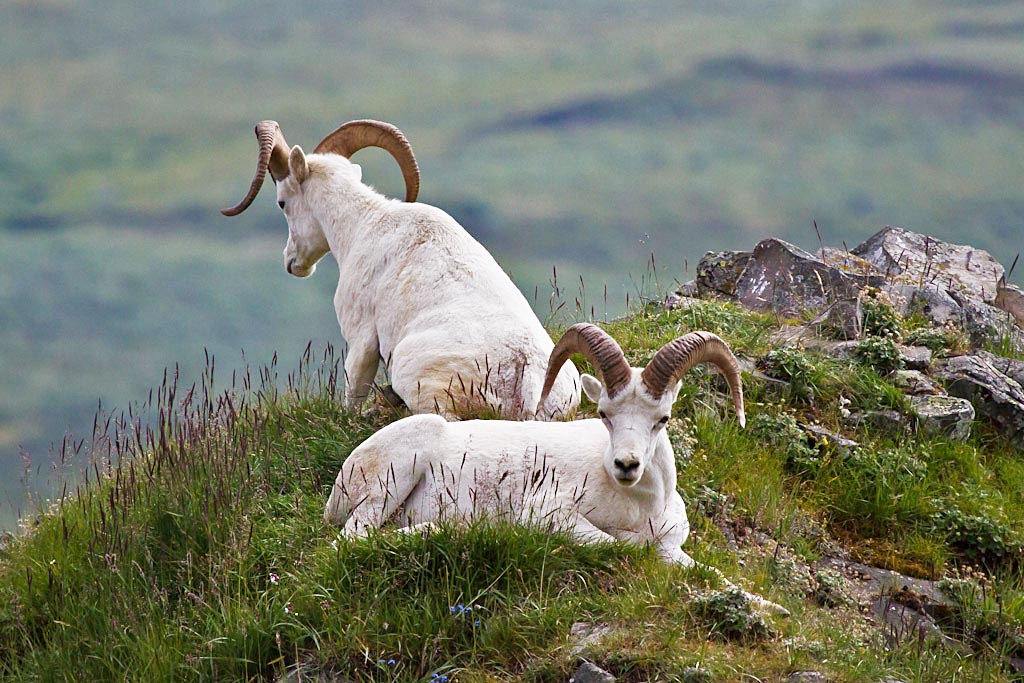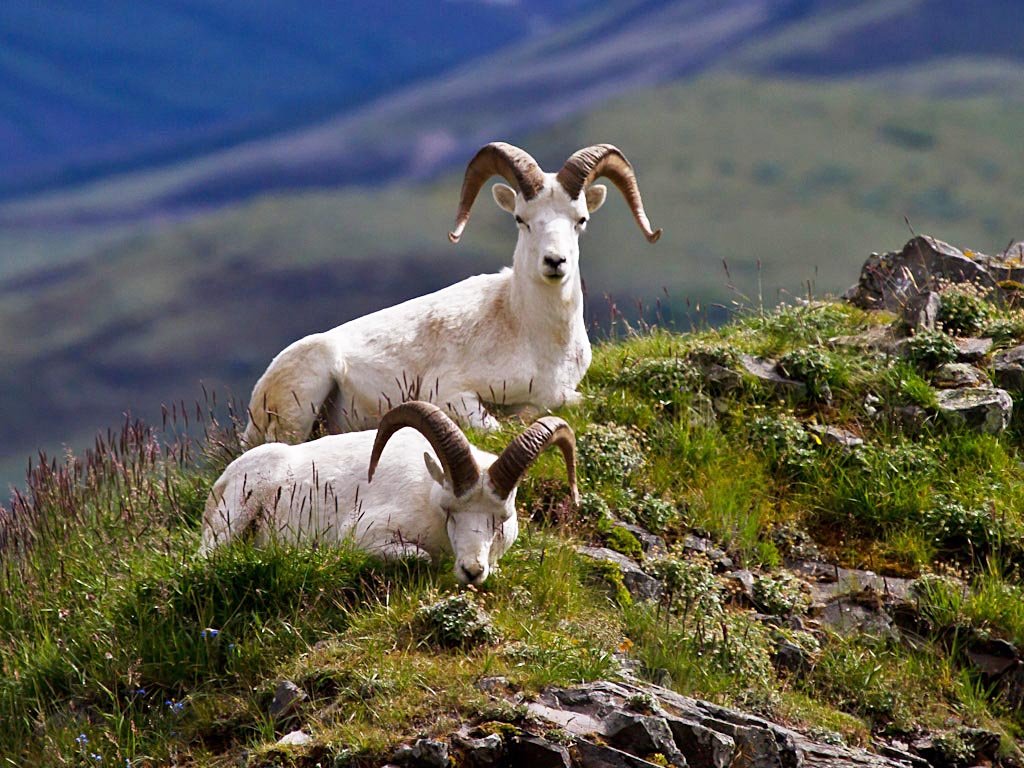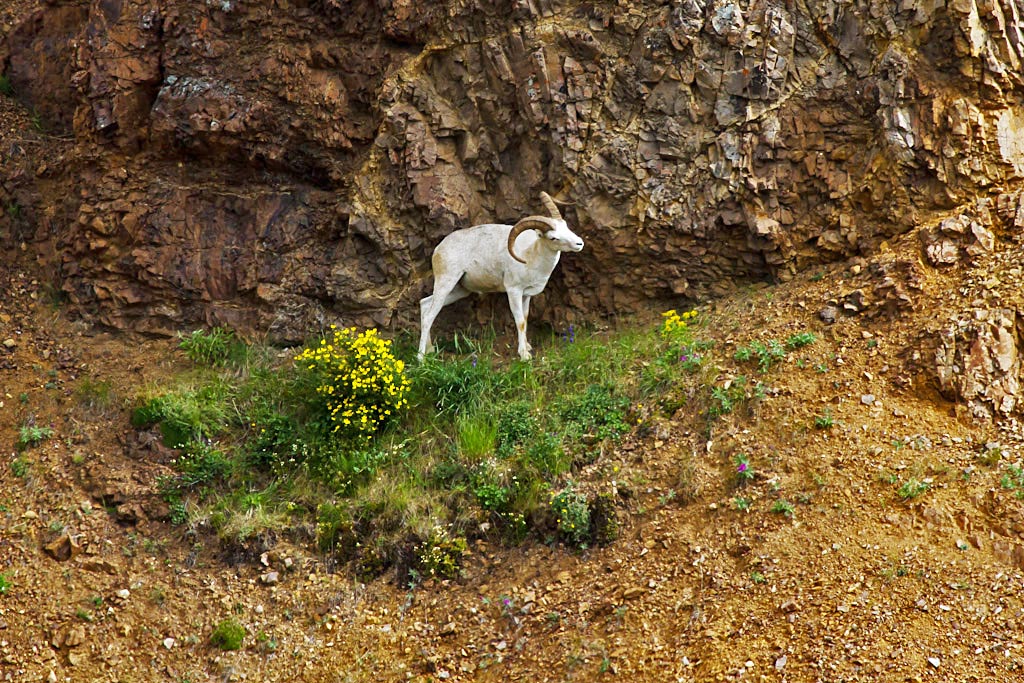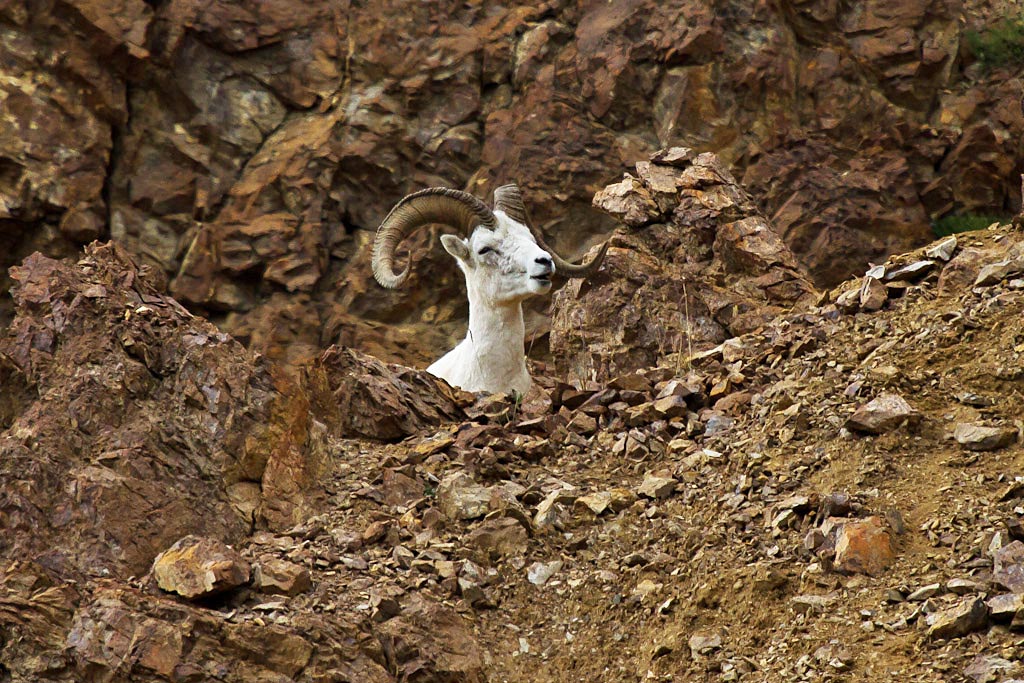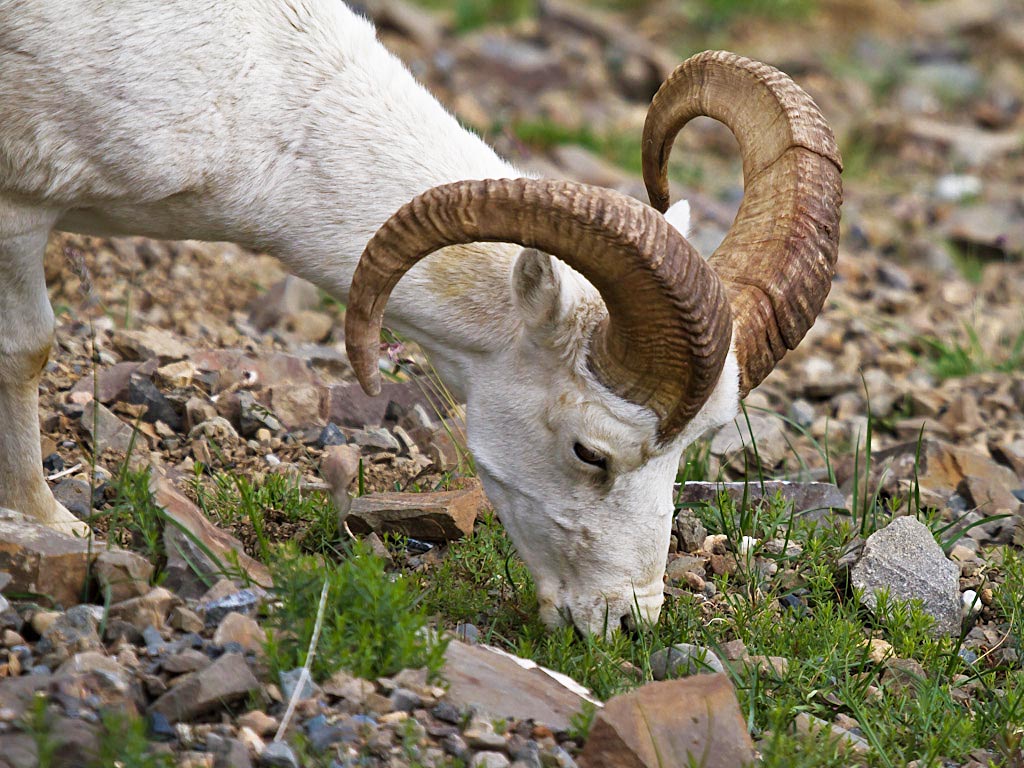 The moose seemed much more wary of the buses.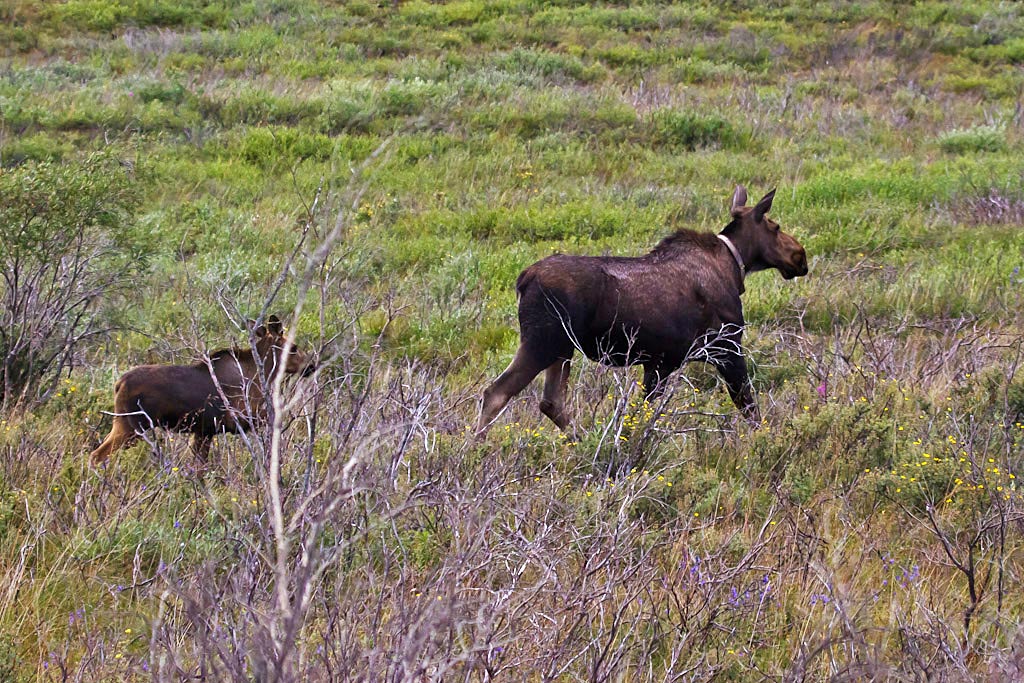 This large group of Dall Sheep was visible on a hillside from the Toklat bus stop.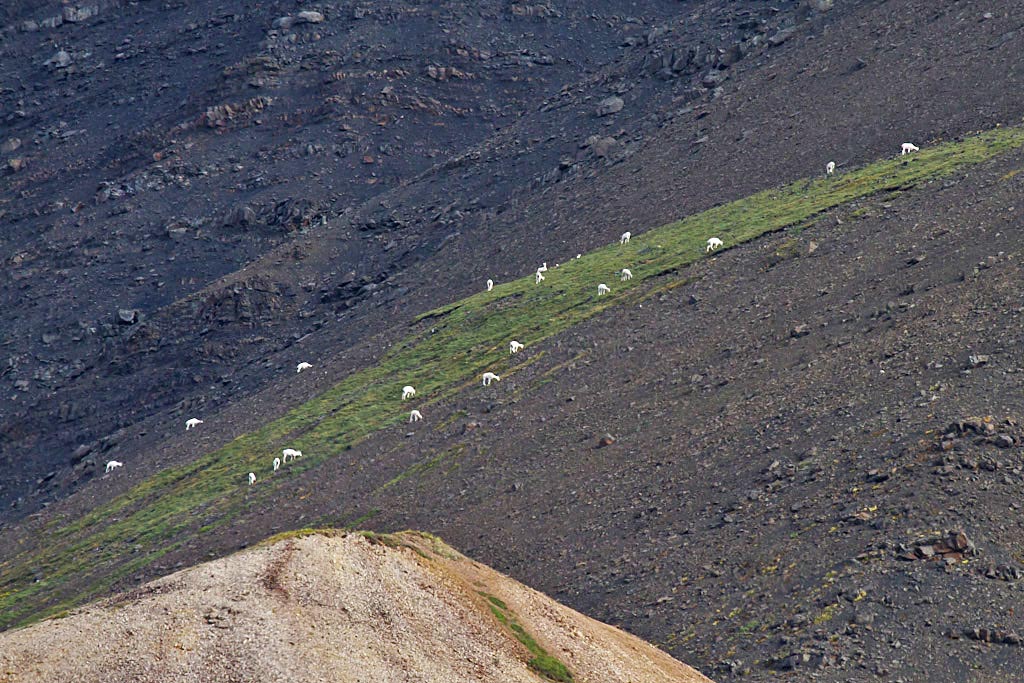 On the next day's bus ride we found the rams still hanging out at the same section of road.