The Denali Highway has a reputation for being one of the more scenic roads in Alaska. This mostly dirt and gravel highway runs for 134 miles between the Parks and Richardson Highways. Until the Parks Highway was built between Fairbanks and Anchorage, the Denali Highway was the only road to Denali National Park. We had actually driven across the Denali Highway during our visit in 2005. But the smoke from the many wildfires in Alaska that summer reduced our visibility so much that saw very little of the scenery. We had excellent weather during this trip.
River next to our first campground.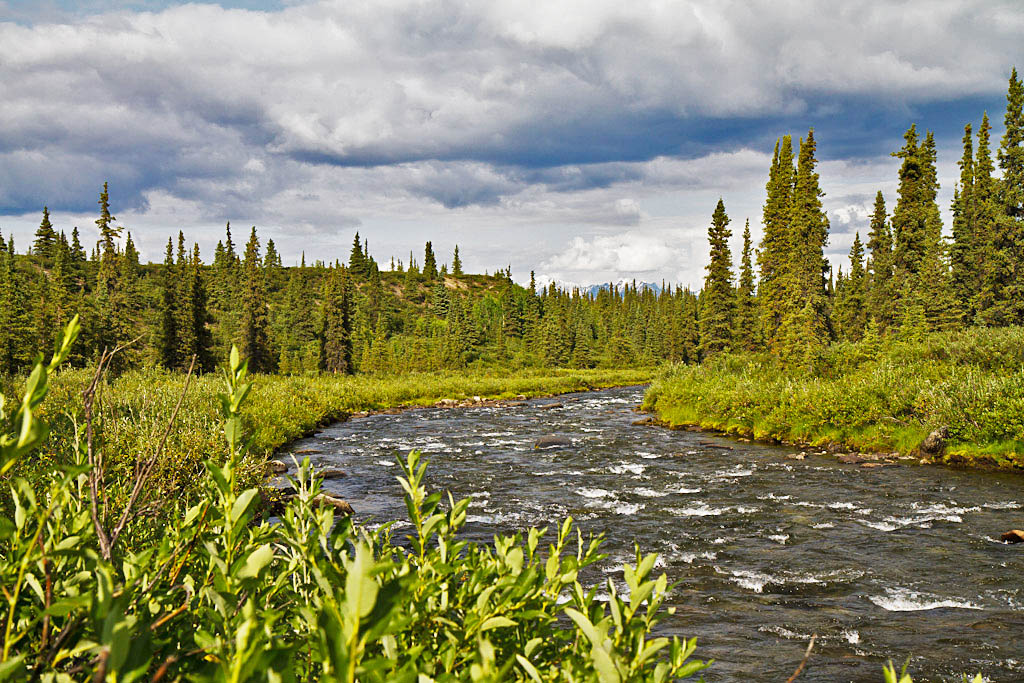 The wild blueberries were ripening. We saw many people out gathering berries.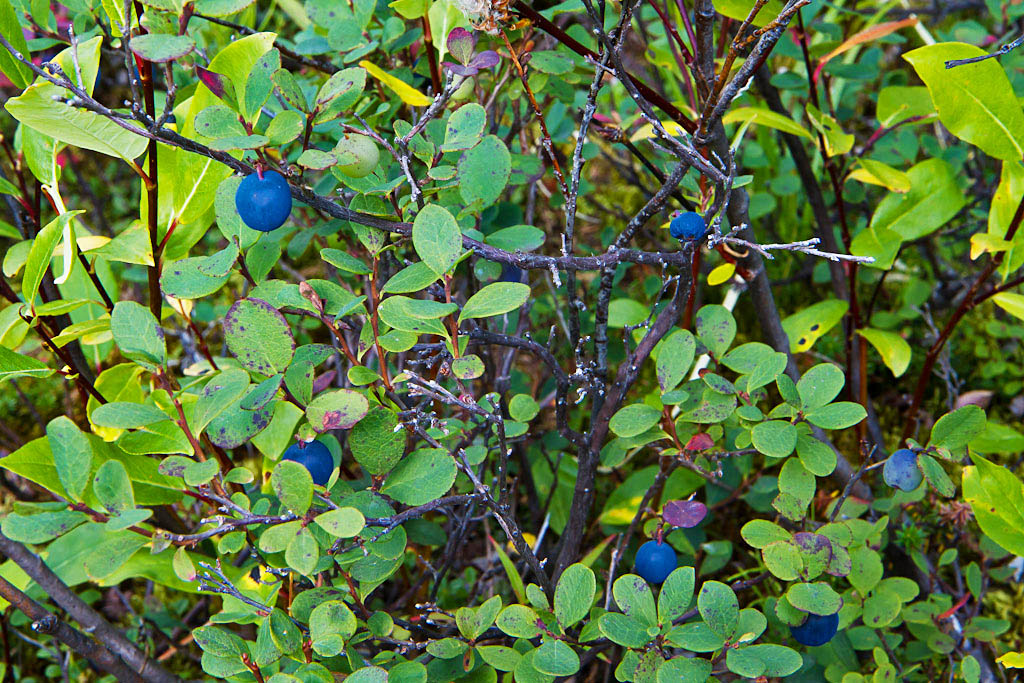 Monkshood flower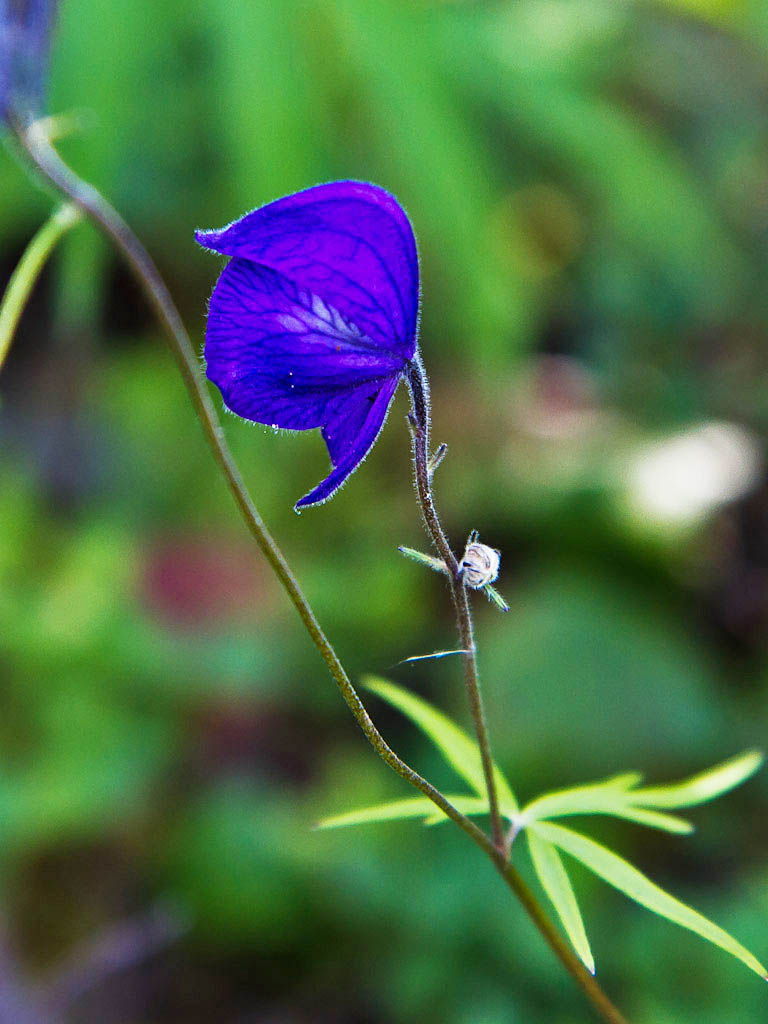 View along the Denali Highway

Mount Hayes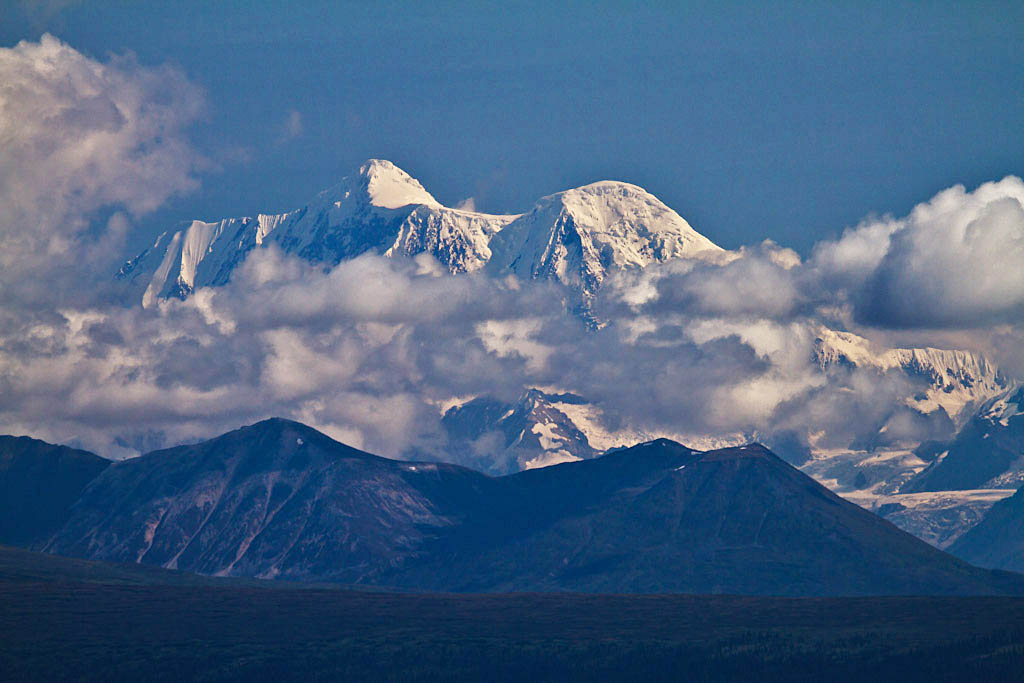 Camping spot for second night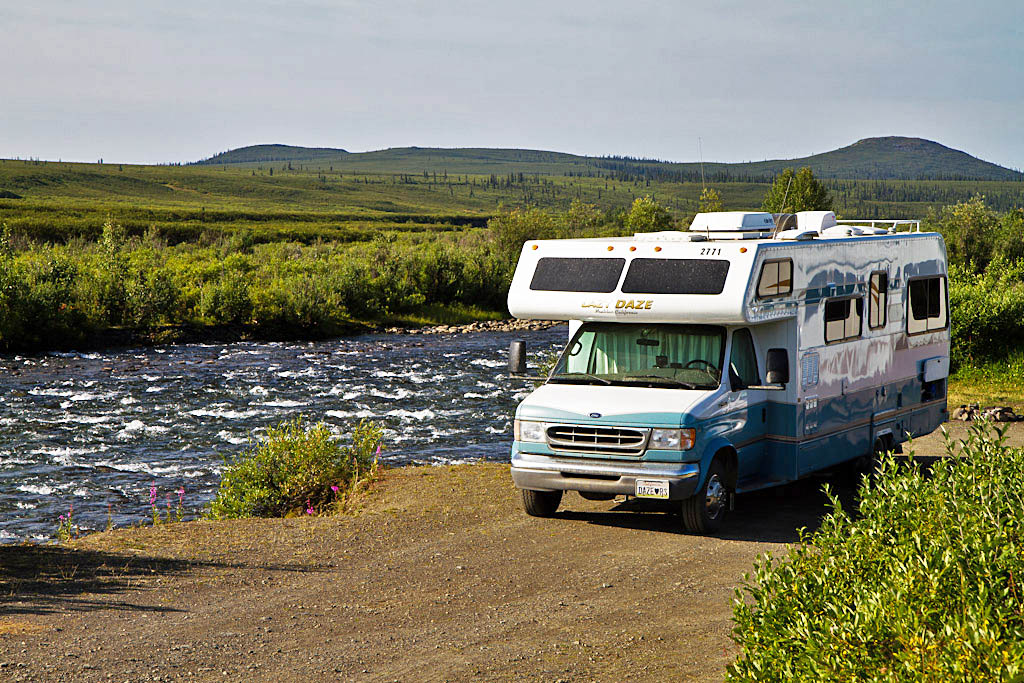 Another view along the highway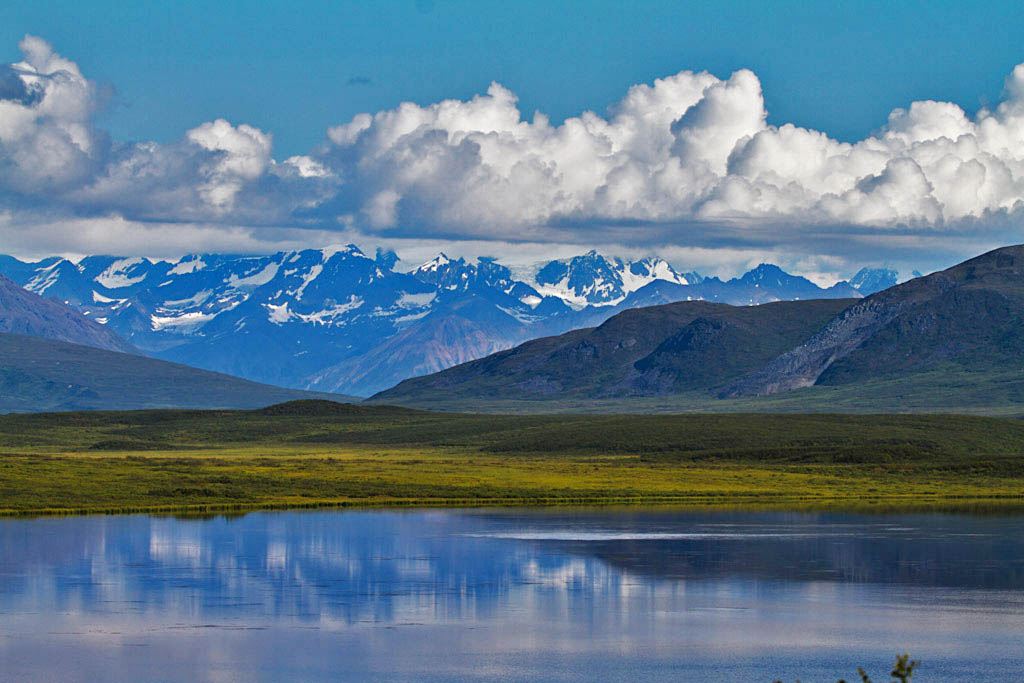 We often saw swans in the larger ponds.