We had gotten several recommendations to visit Halibut Cove while we were in the Homer area. Halibut Cove is a picturesque community across Kachemak Bay from Homer. Before we left Homer we booked an afternoon excursion to visit Halibut Cove.
The Danny J is the boat that ferries people to Halibut Cove and back.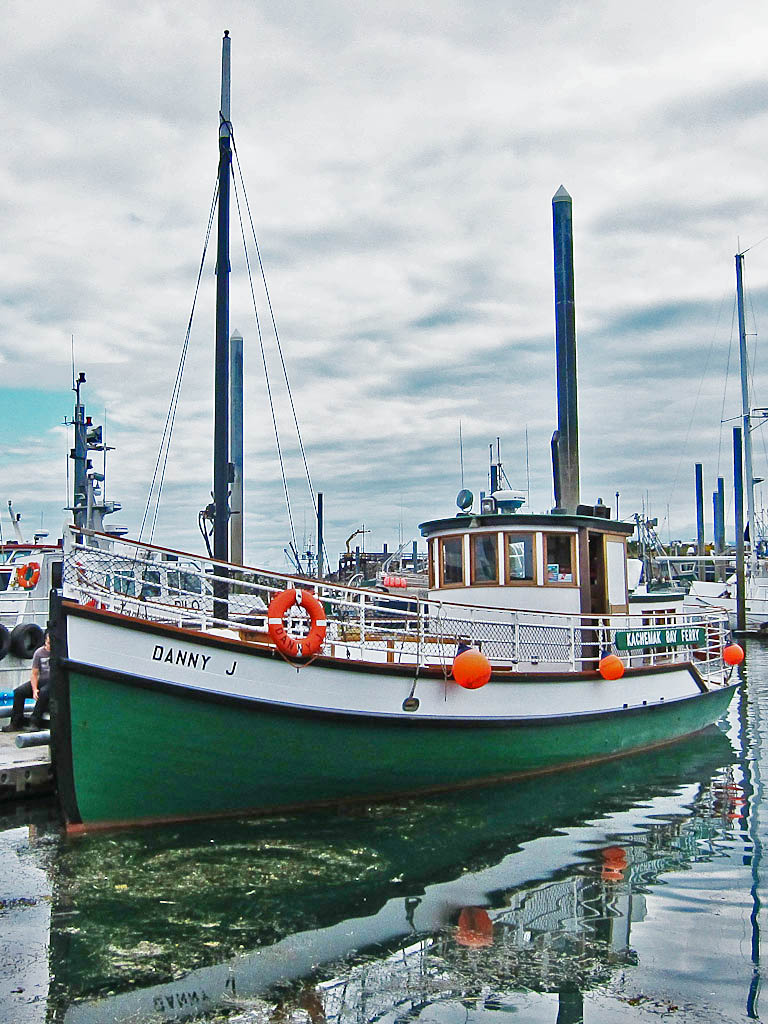 Enroute to the cove, we passed Gull Island which is a rookery for lots of seabirds.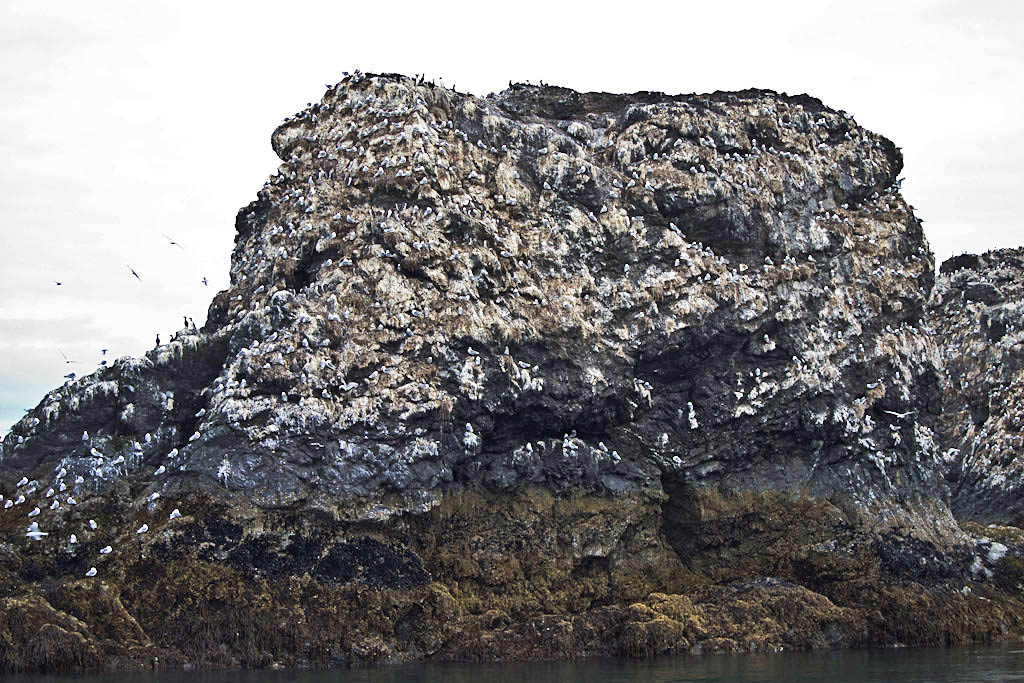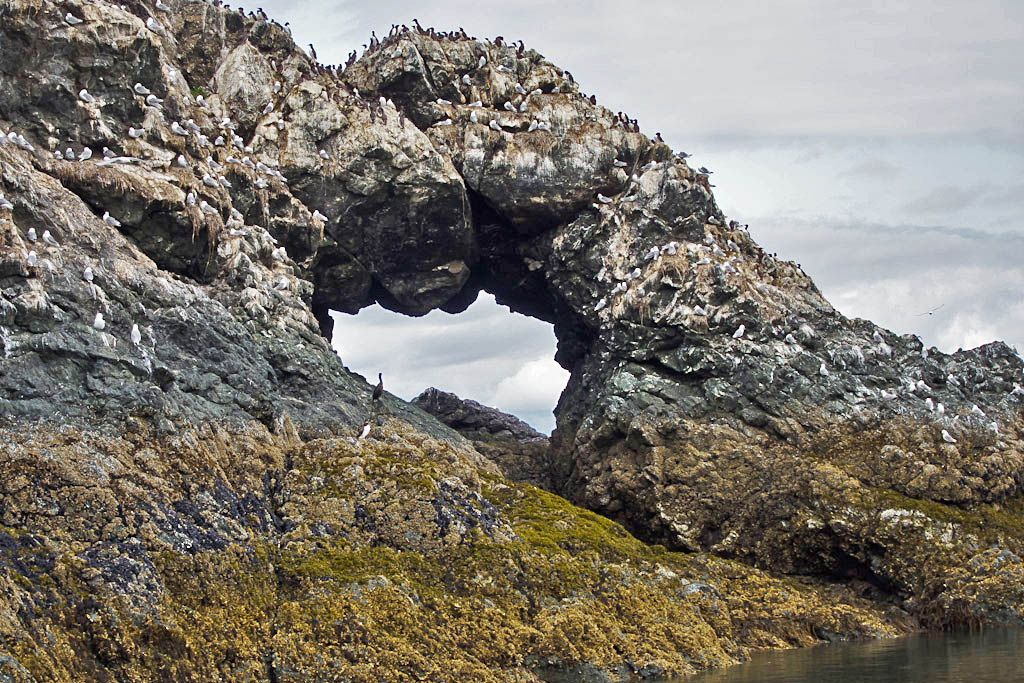 Near the entrance to Halibut Cove is this nice sea arch and a mini-lighthouse built by a private individual.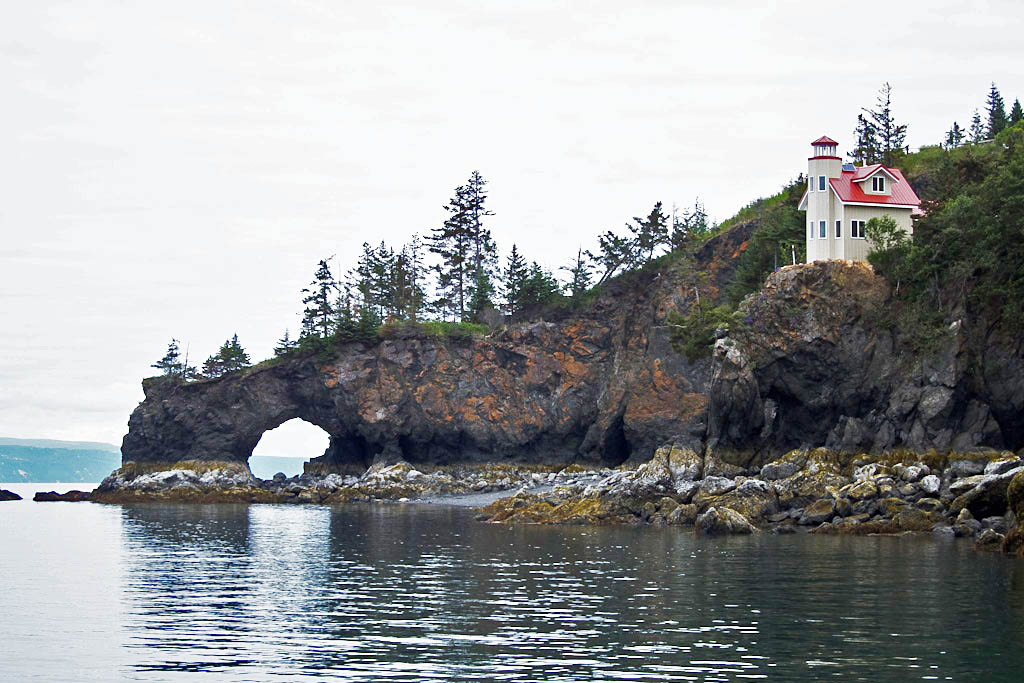 Halibut Cove