More Denali images.


This young bull moose wasn't sure about us.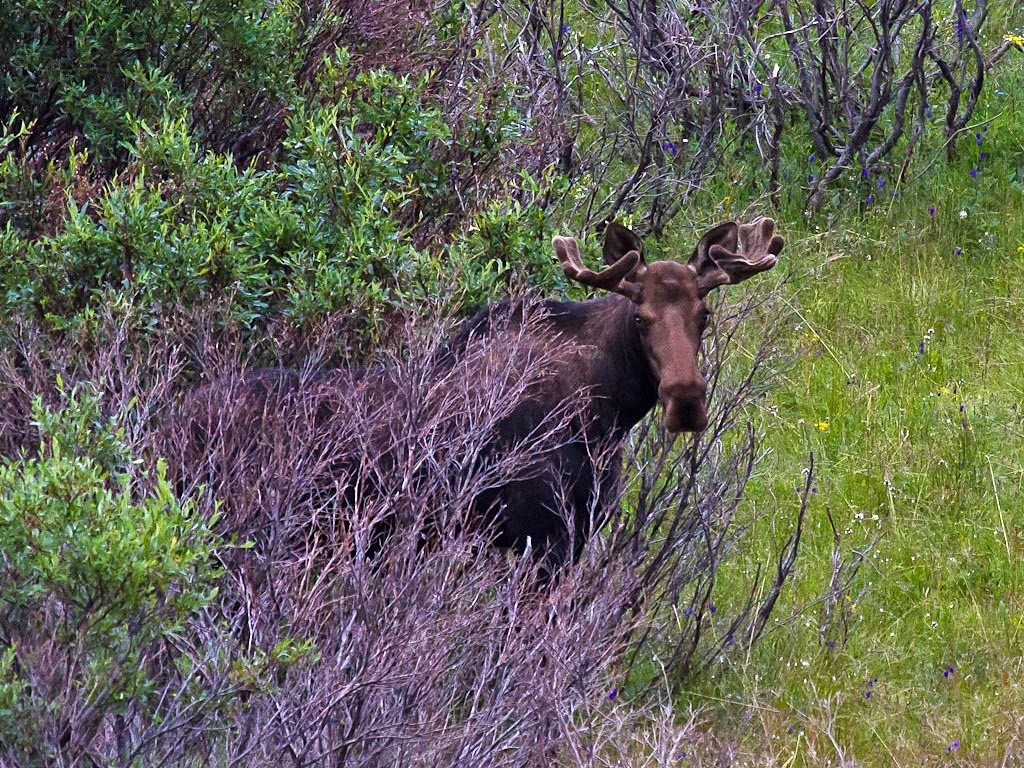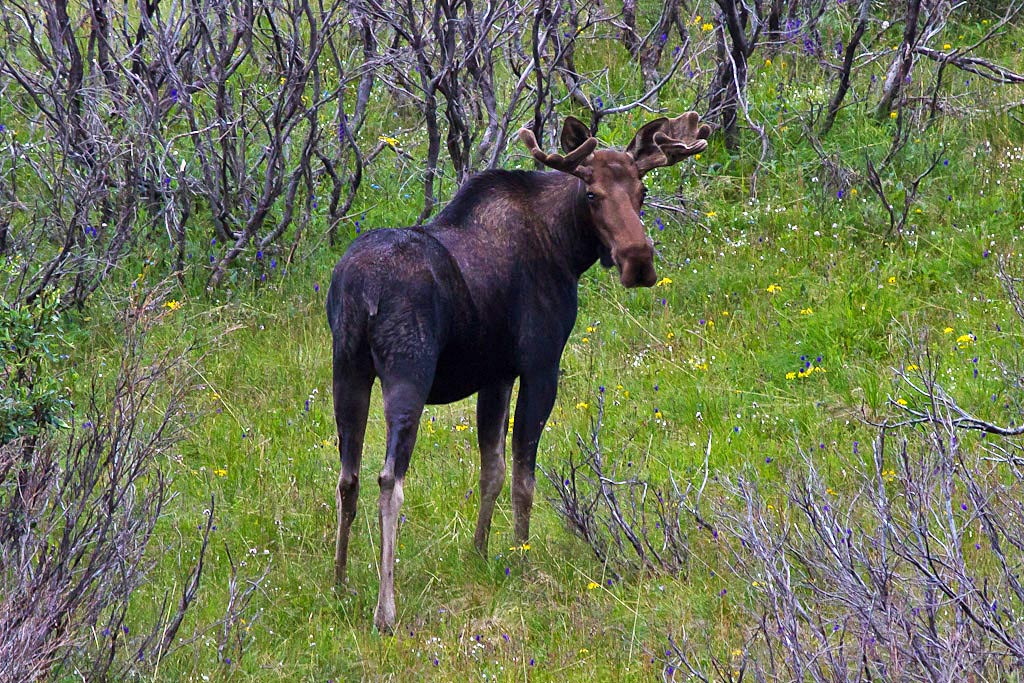 Most of the grizzly bears in Denali are a very light blonde.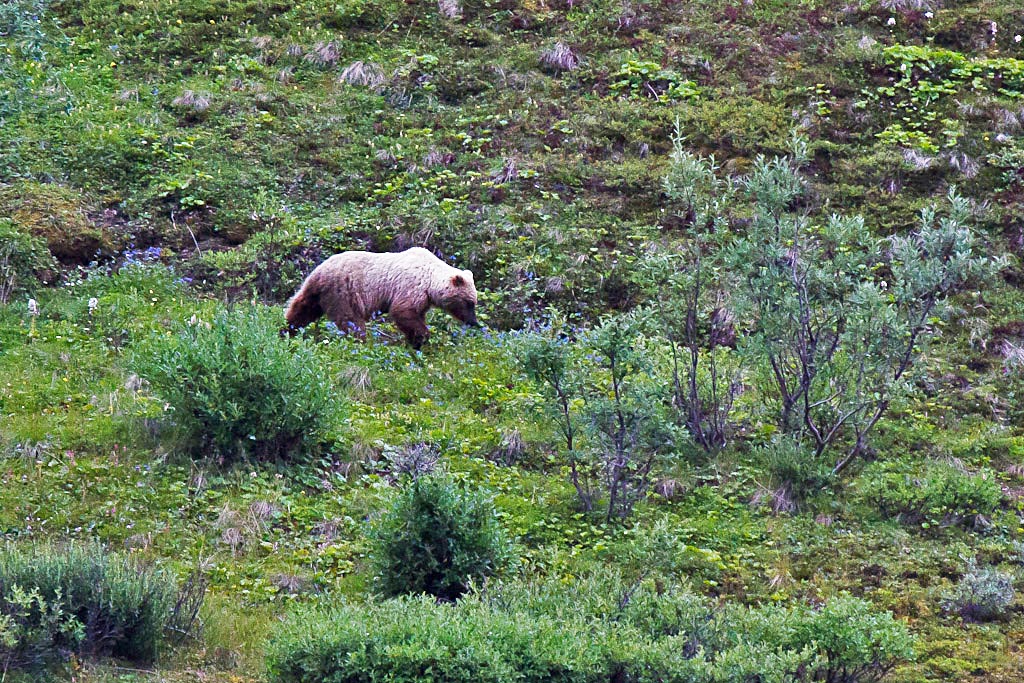 A couple of caribou bulls resting.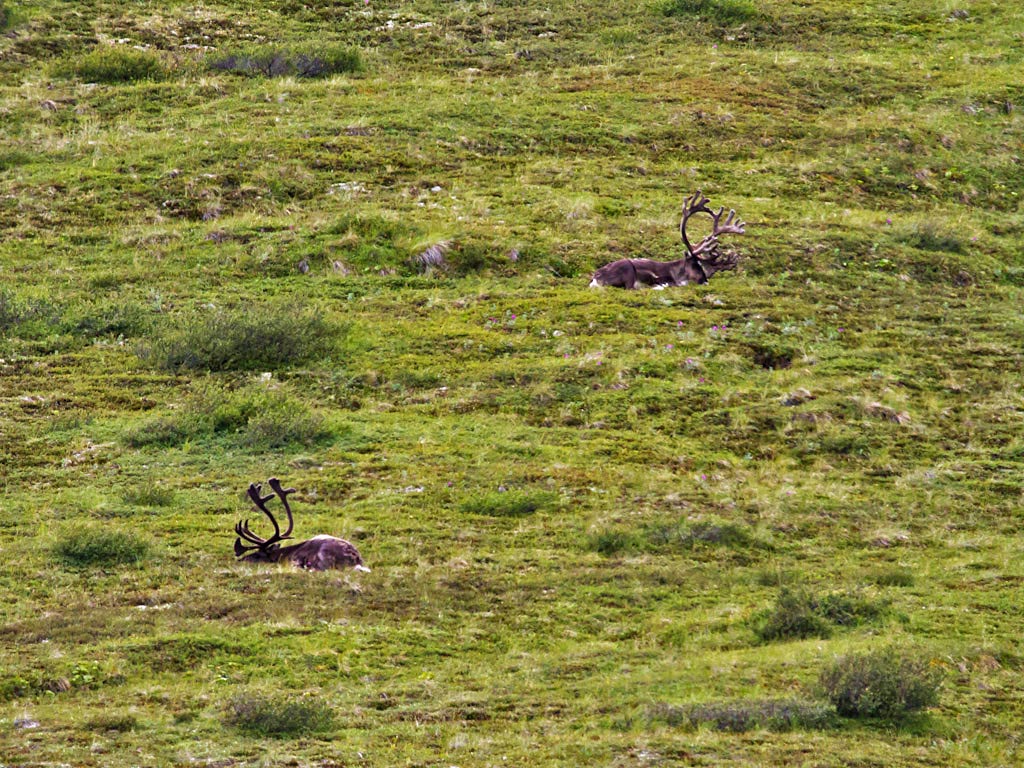 A pond with several geese.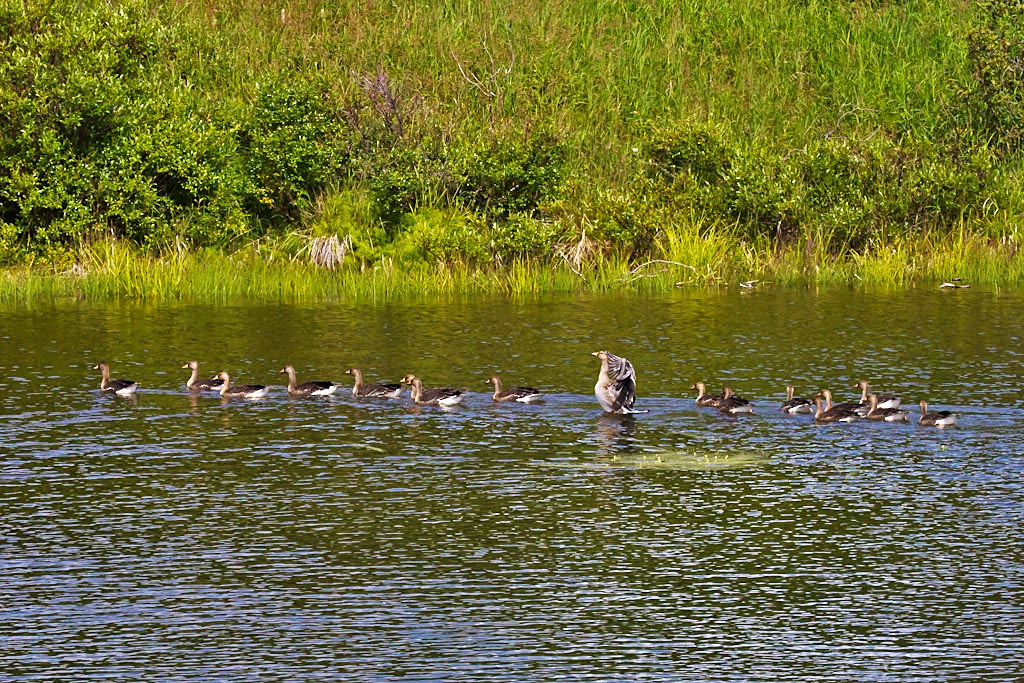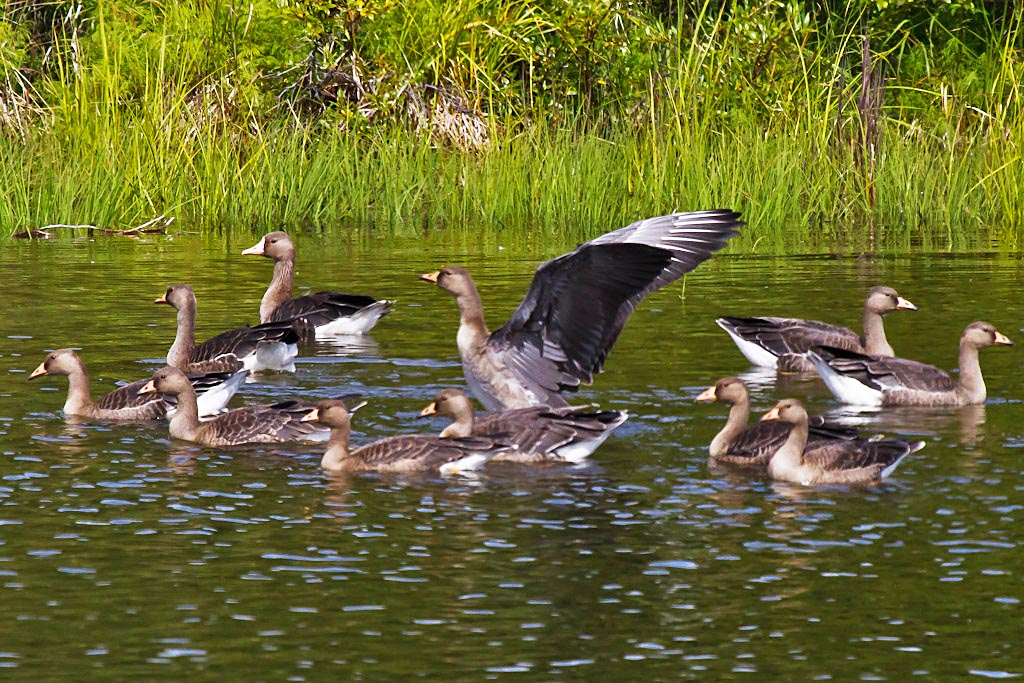 The bus came upon this porcupine hurrying to get off the road.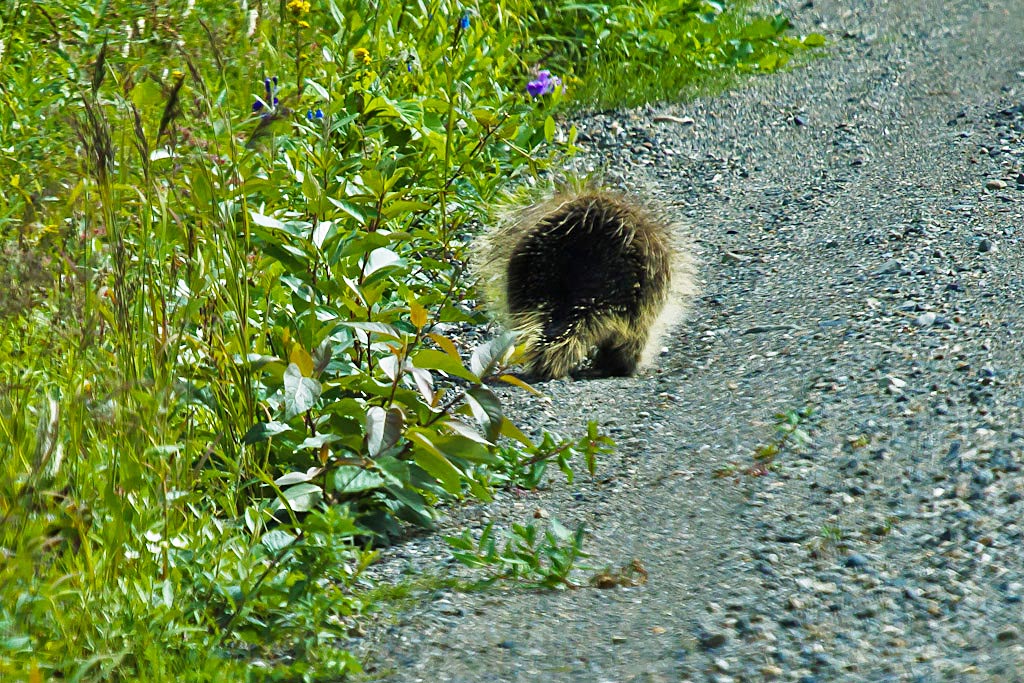 That is actually a glacier under the vegetation in the background.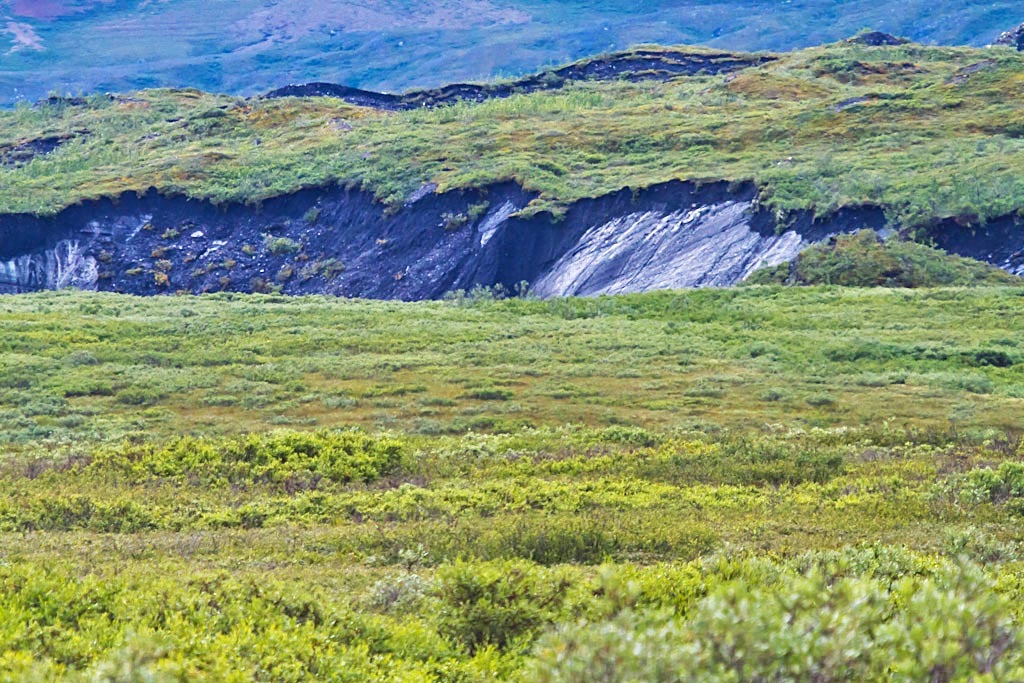 These amazing quilts were on display at the Eielson Visitor's Center.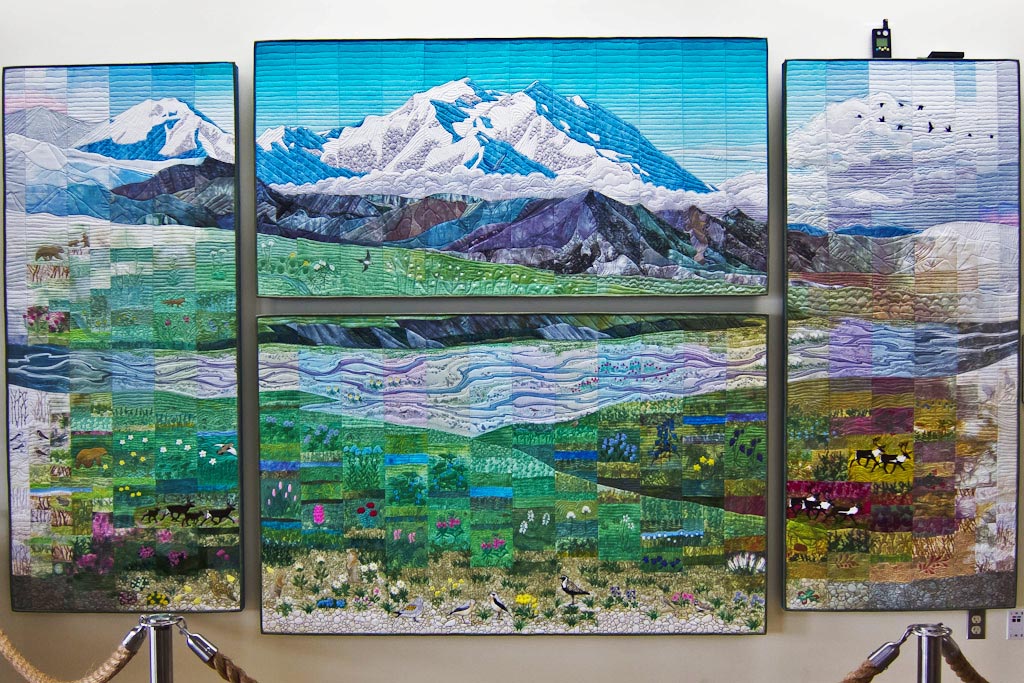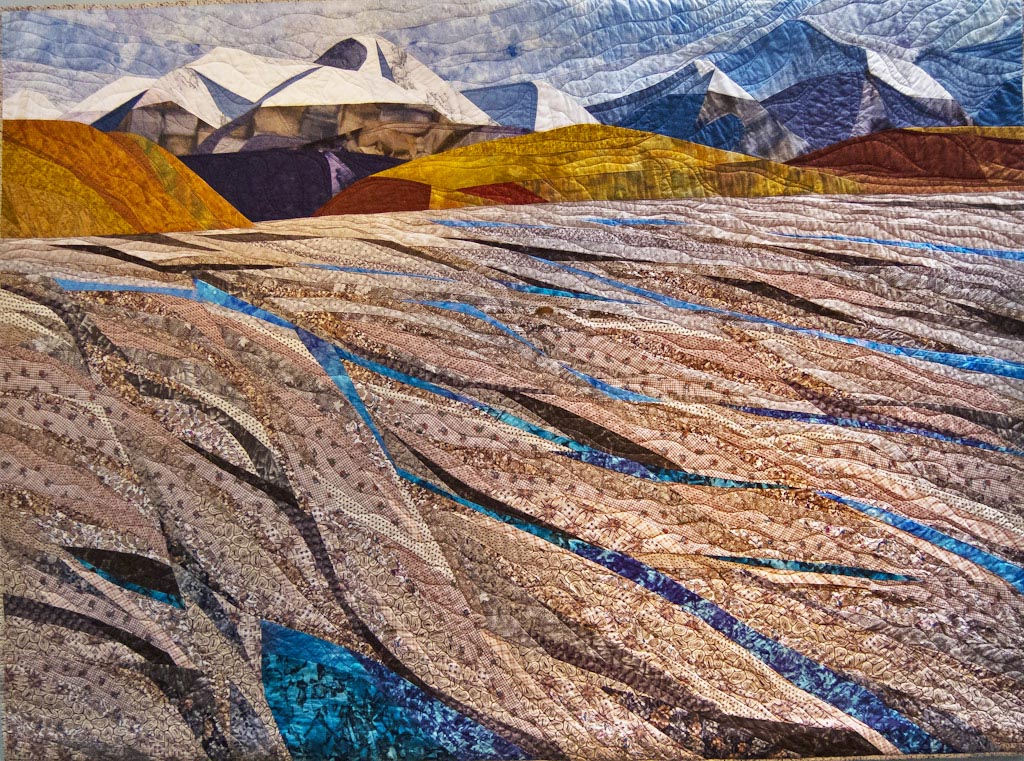 Another grizzly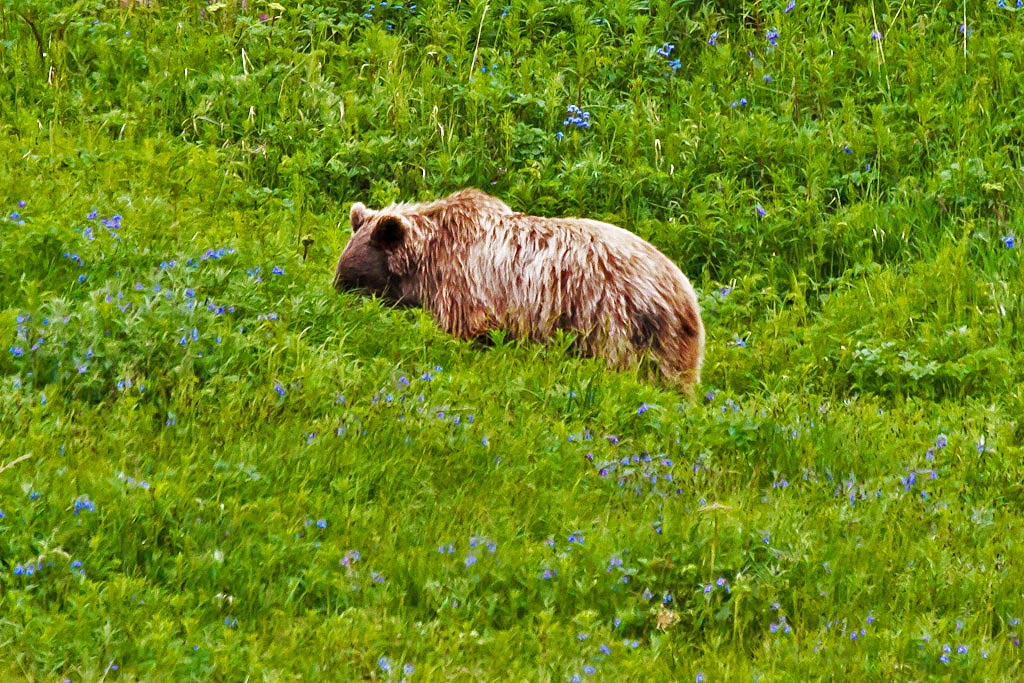 Another young bull moose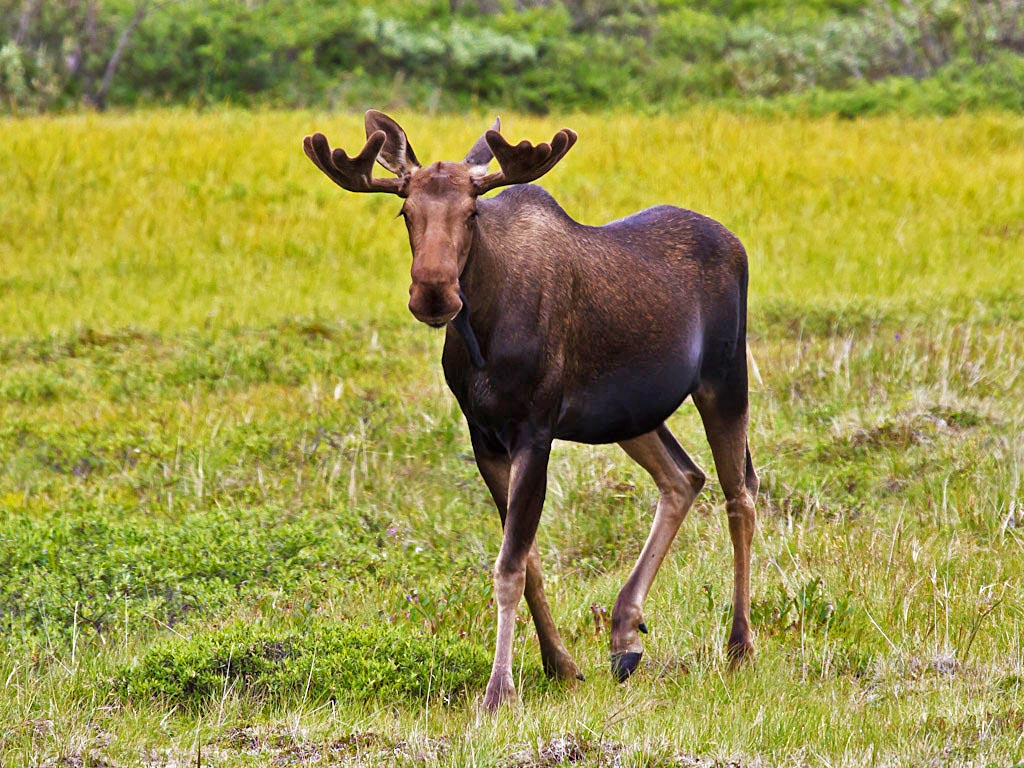 Female caribou molting her winter coat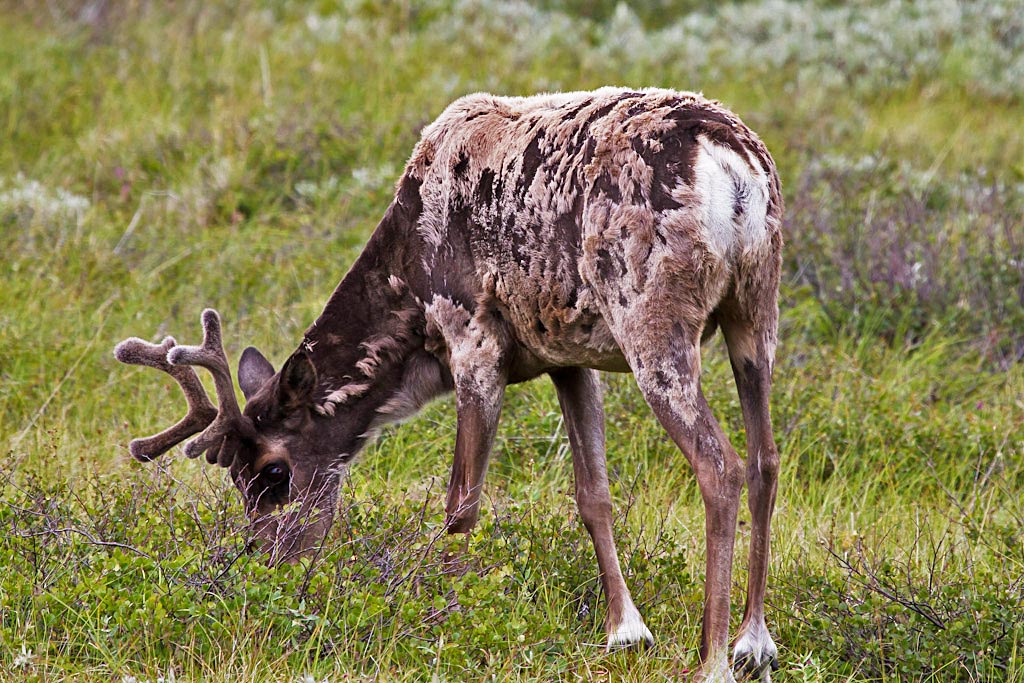 We saw this grizzly walking along the river. It suddenly stopped and proceded to lay down in the water and roll onto its back before getting up and continuing on its way. Our guess is that it wanted to cool off on a rather sunny day. As Barbara stated, "All he needed was a bar of soap.".