Because of a massive storm that was forming and forecast to hit the Drake Passage during our originally scheduled time to cross, our schedule was pushed up by one day to cross the Drake Passage early enough to avoid the worst of the storm.

There was much less wildlife to be seen while out in the open ocean.
A small group of Humpback Whales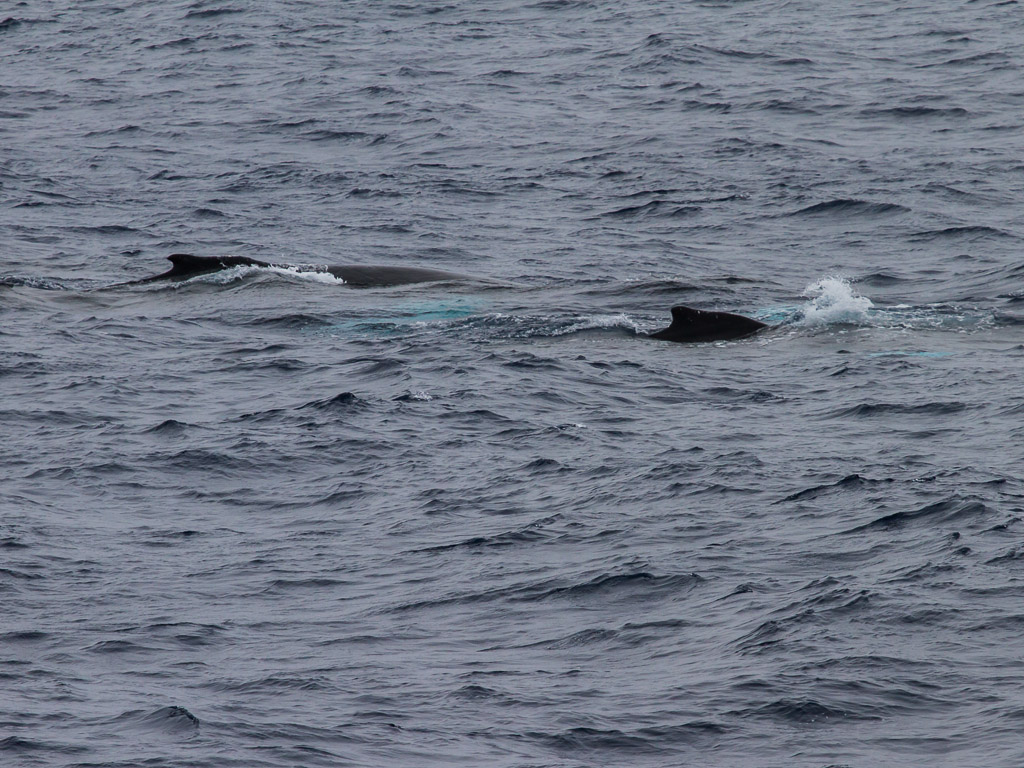 A Black-browed Albatross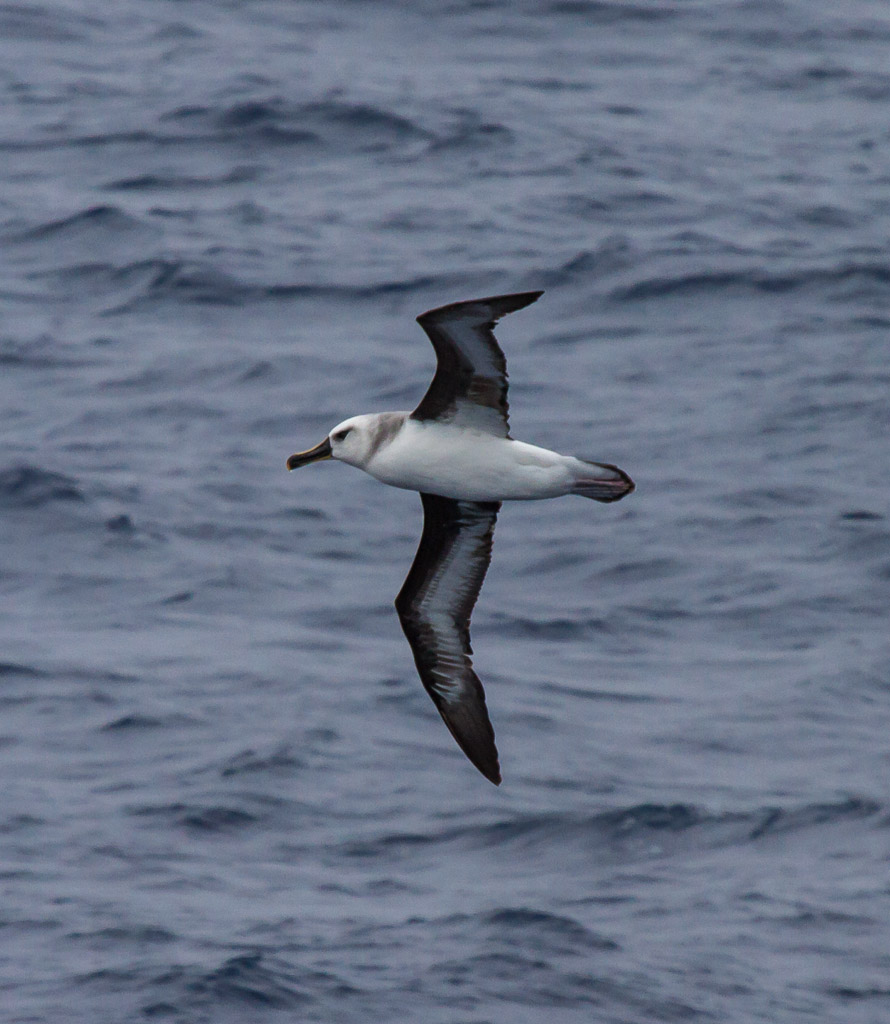 A Light-mantled Sooty Albatross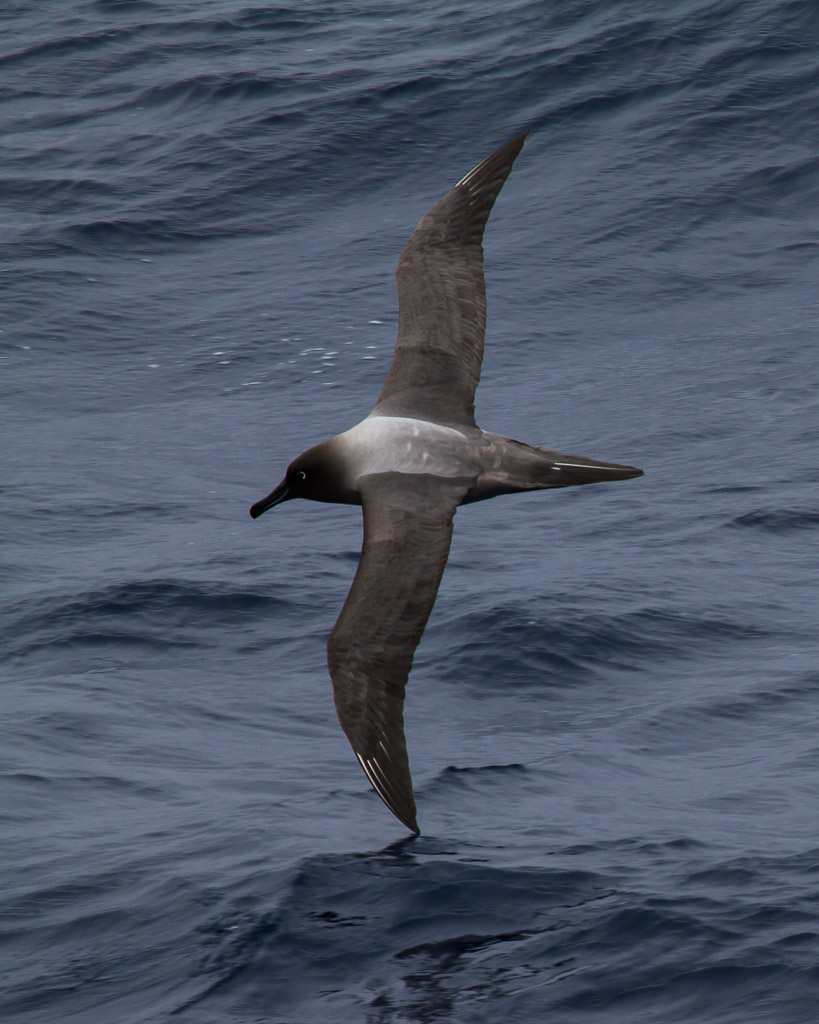 The only pod of Killer Whales that I spotted during the trip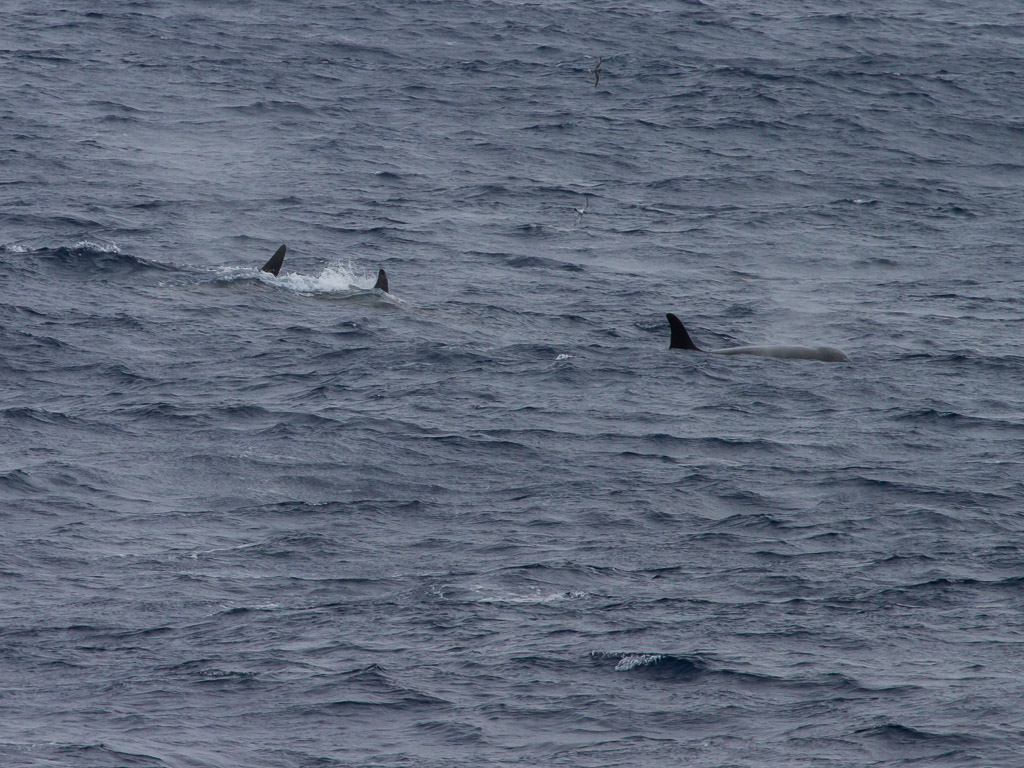 A short video clip of sea conditions in the middle of our crossing of the Drake Passage
The National Geographic Explorer safely docked back in Ushuaia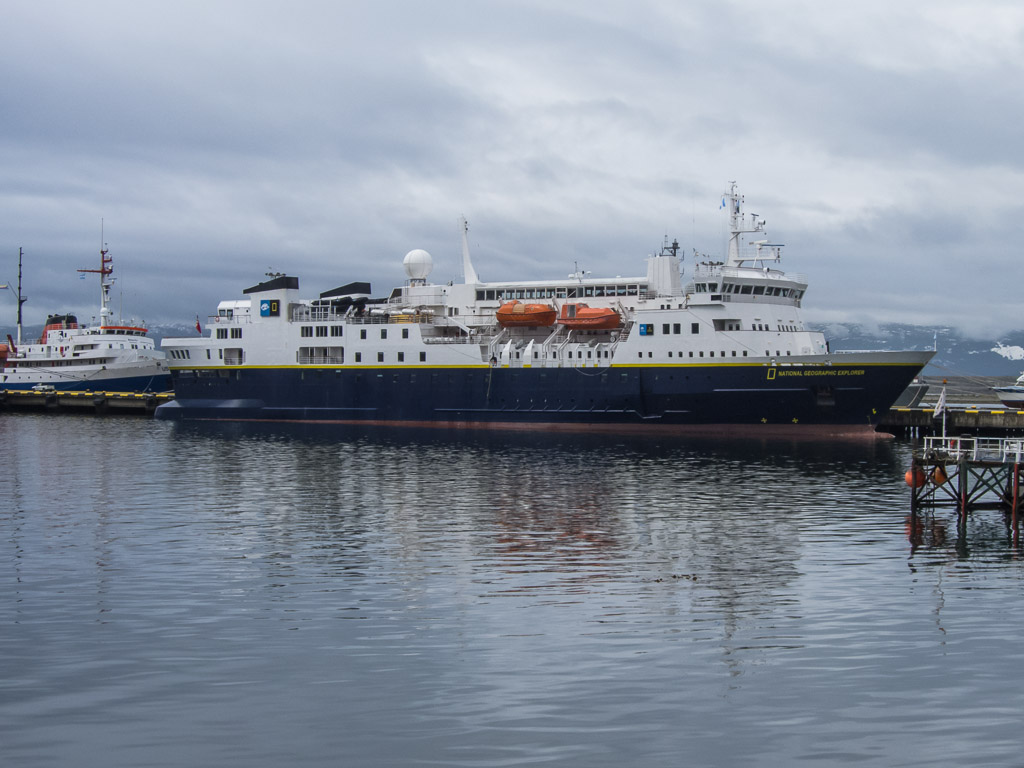 The city of Ushuaia was formed around a prison. The prison is now one of the city's major museums. Before heading to the airport for our flight back to Buenos Aires, we toured the museum. There was lots of penguin related artwork on display.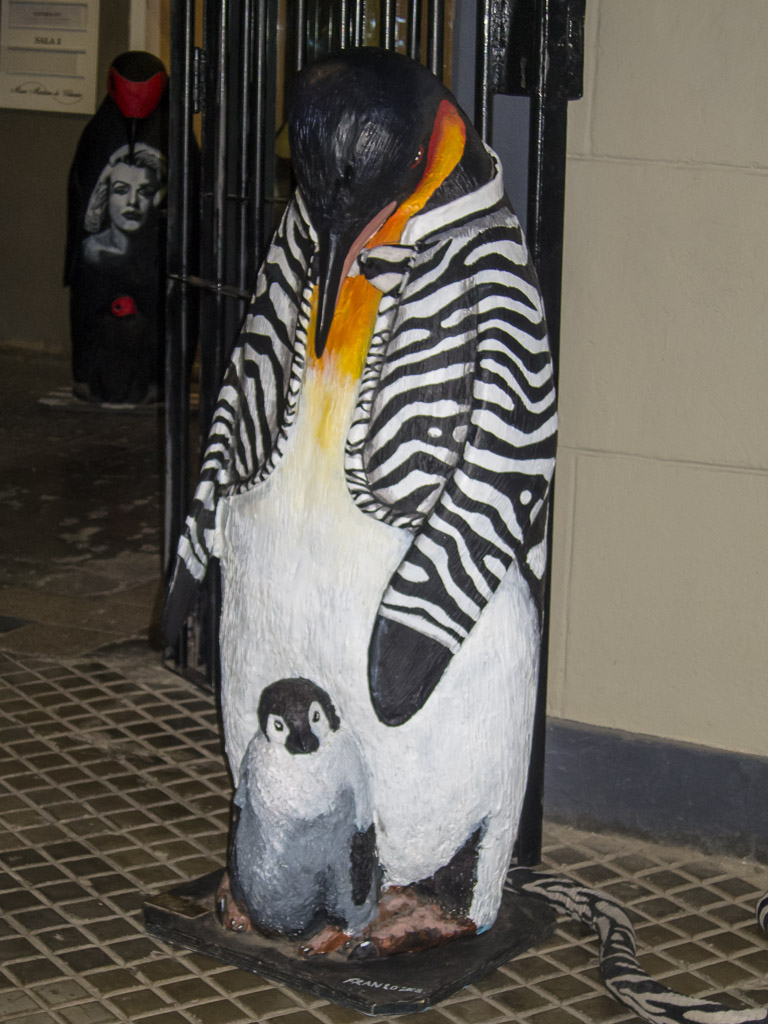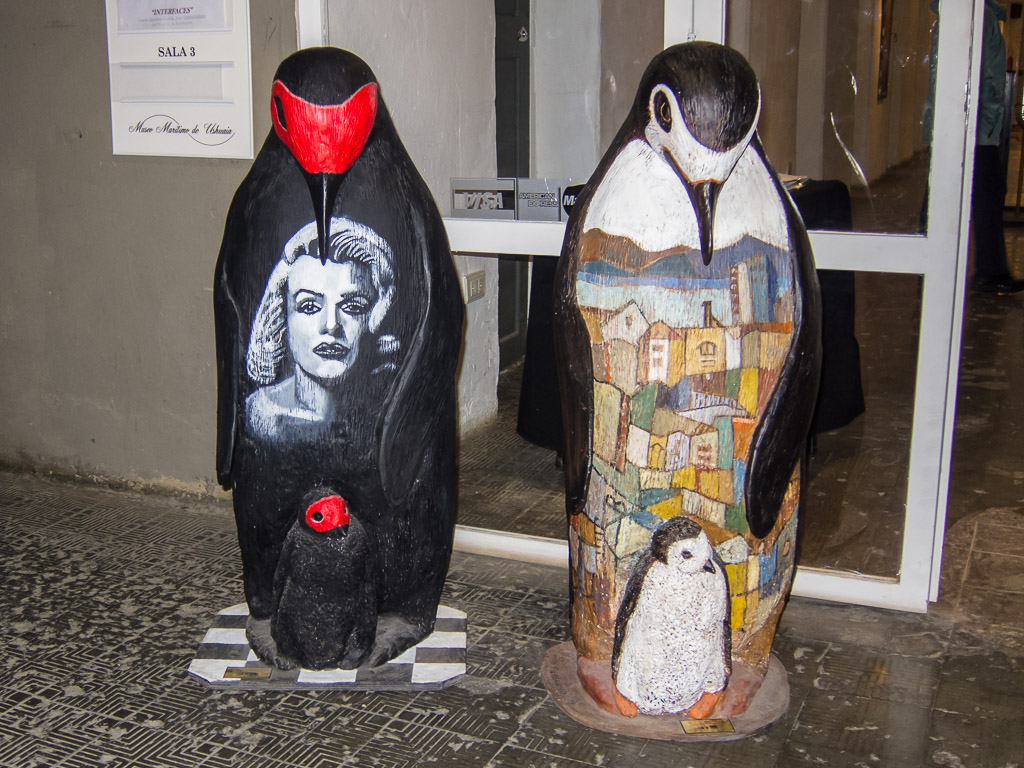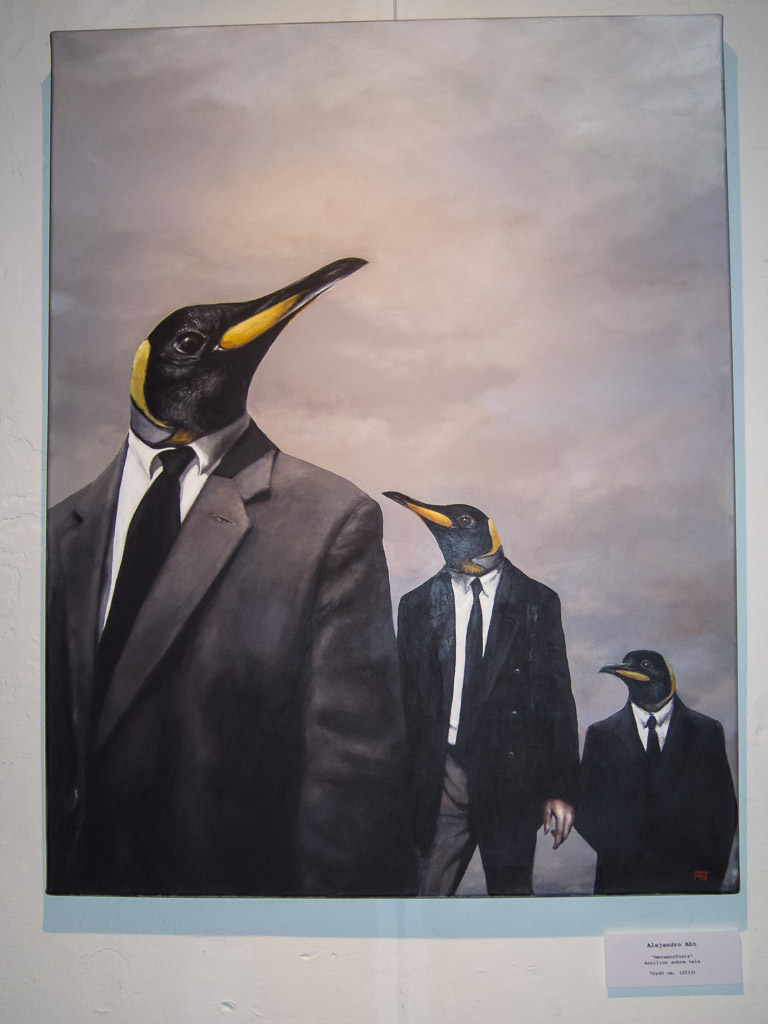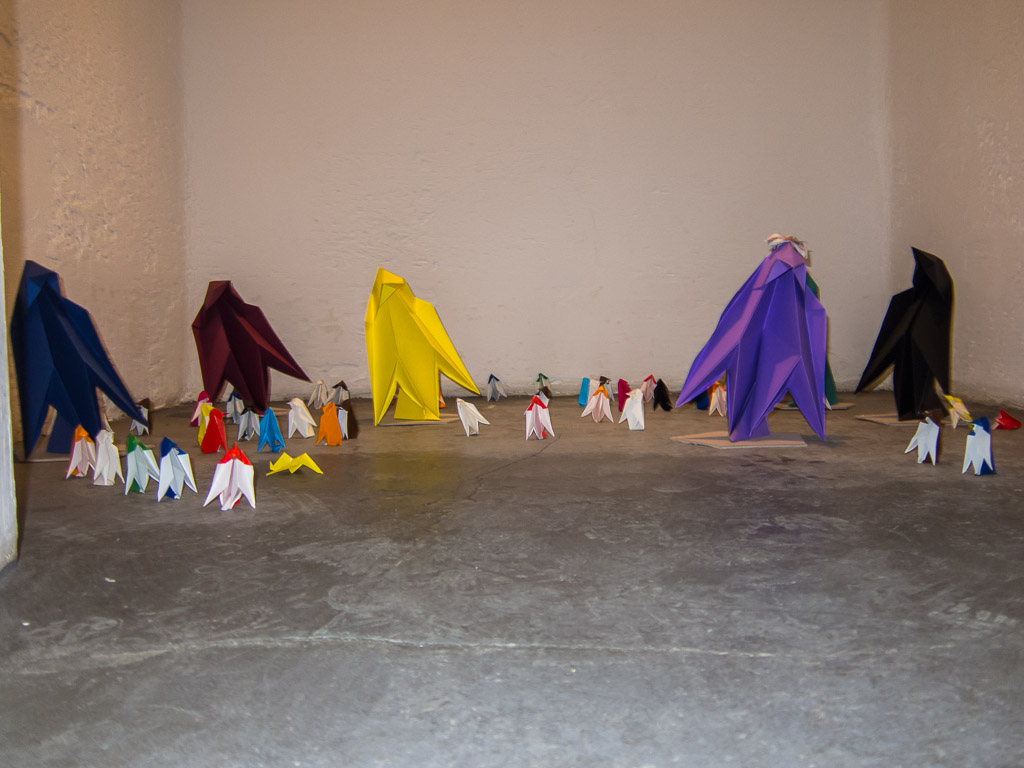 Later that day, we flew back to Buenos Aires to spend the night before continuing on to visit Iguazu Falls.