From April 15th to April 22nd we visited the Great Smoky Mountains. We first camped at Camping in the Smokies campground just outside of Gatlinburg, TN. We then moved on to Cataloochee Campground in the south-eastern part of Great Smoky Mountains National Park.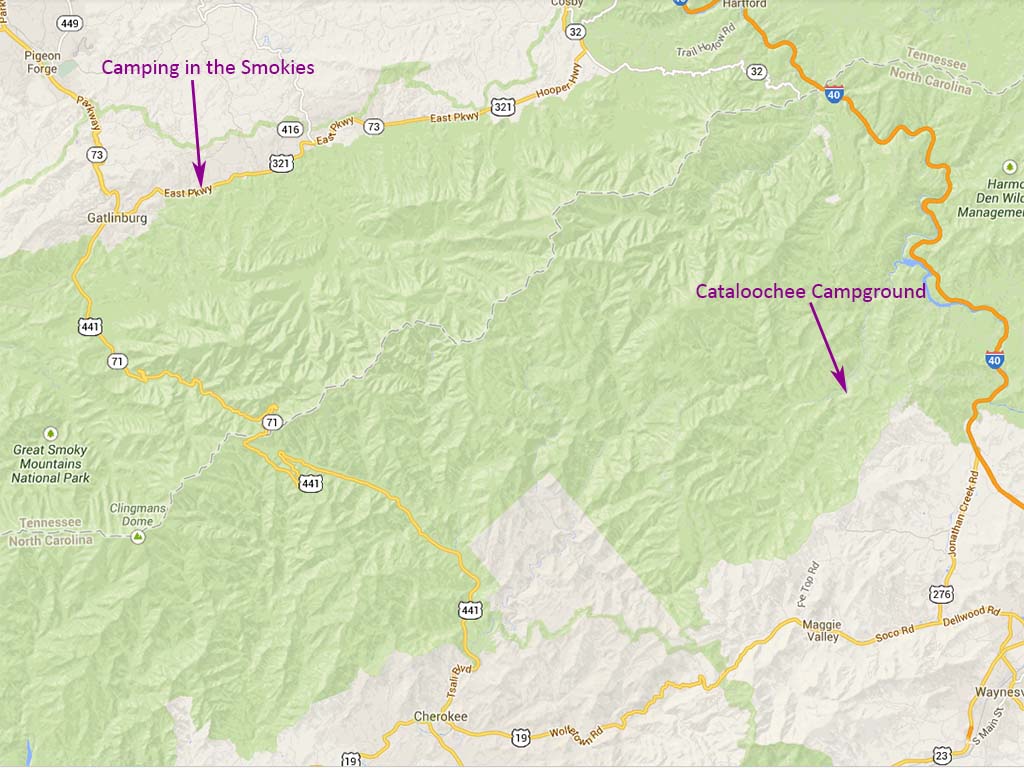 We've experienced some unusual weather during this trip. We drove into the Gatlinburg area in a rare spring snowstorm. This was one of the scenes during a drive the following day.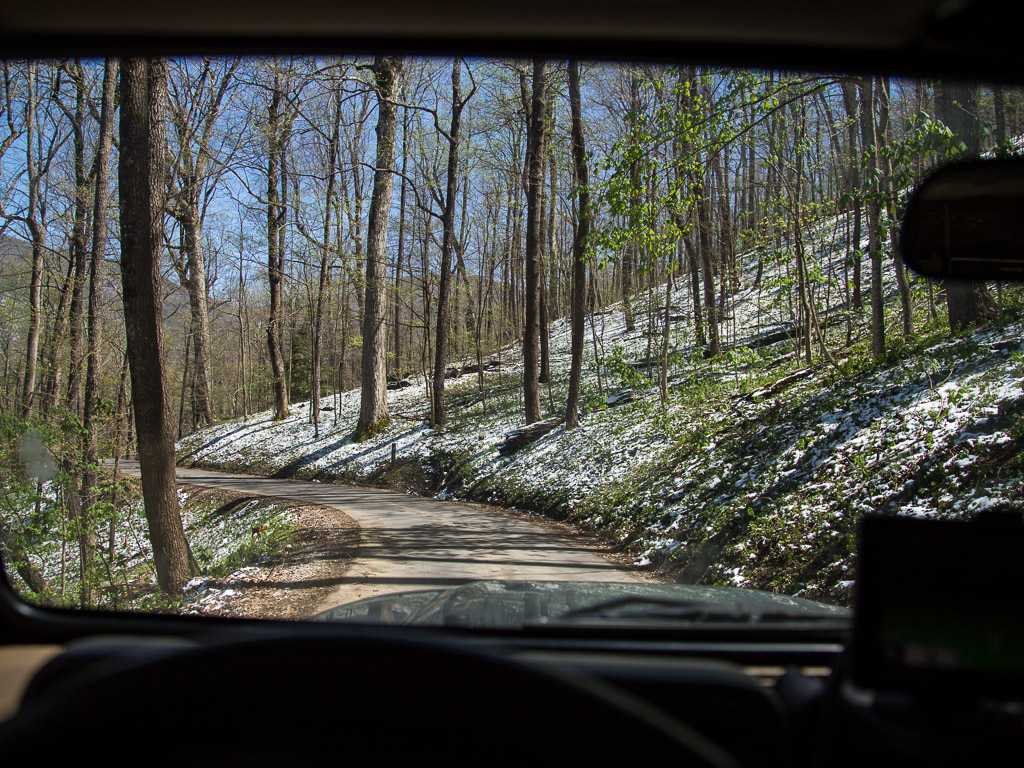 There were some very tough people that settled in the Great Smoky Mountains. This is the home of Ephraim and Minerva Bales in the Roaring Fork Historic District. They raised nine children in this cabin.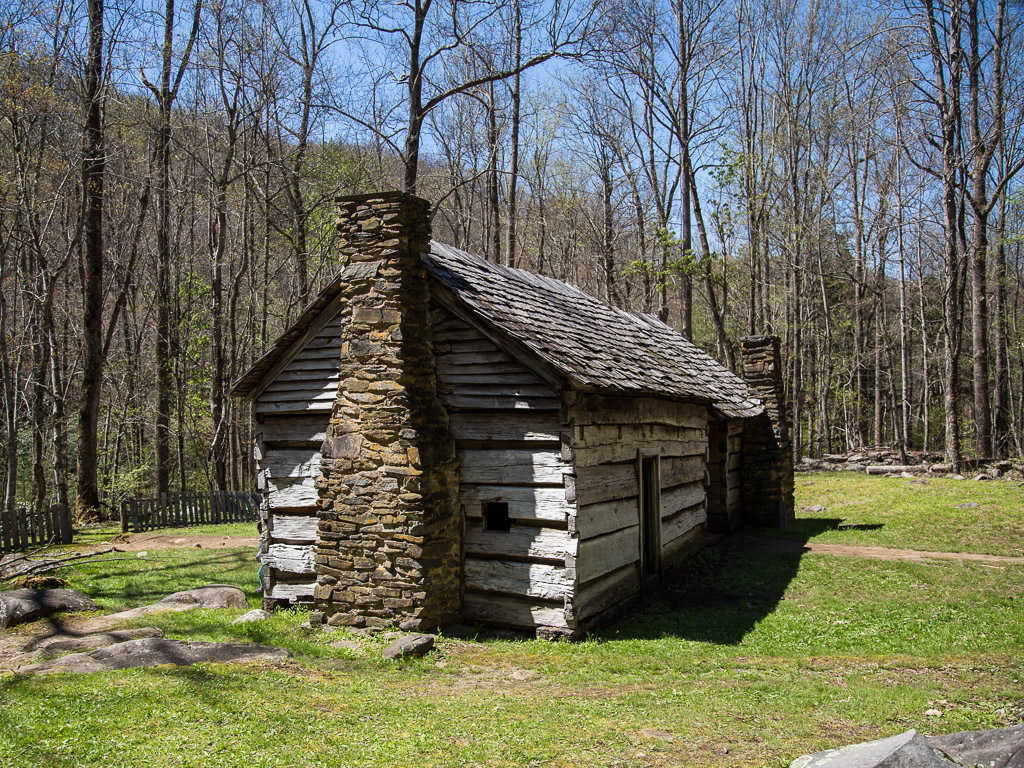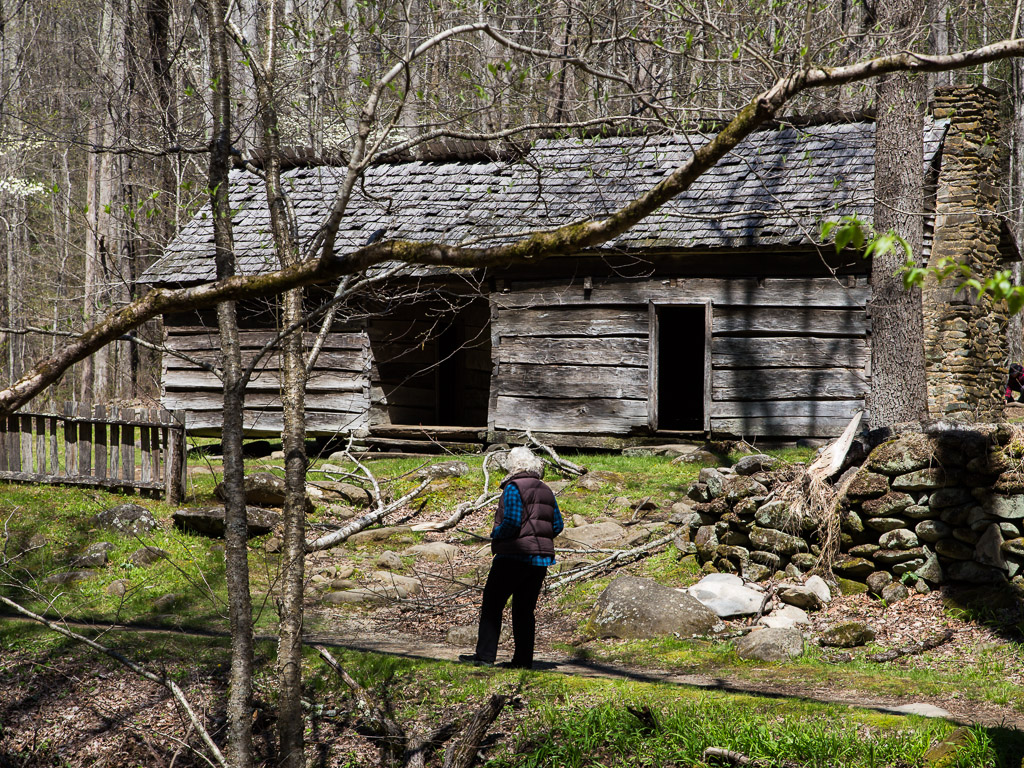 This was their corn crib where they would store corn as part of their provisions for the winters.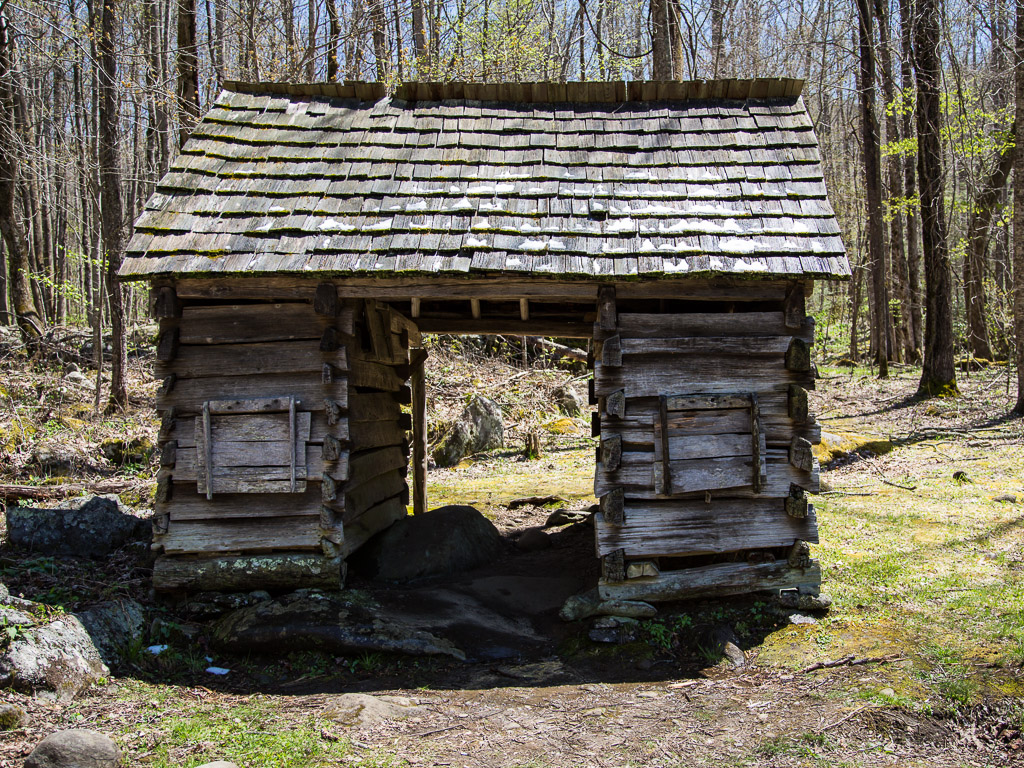 This is part of the old road that went past their home. Image riding a wagon along that road!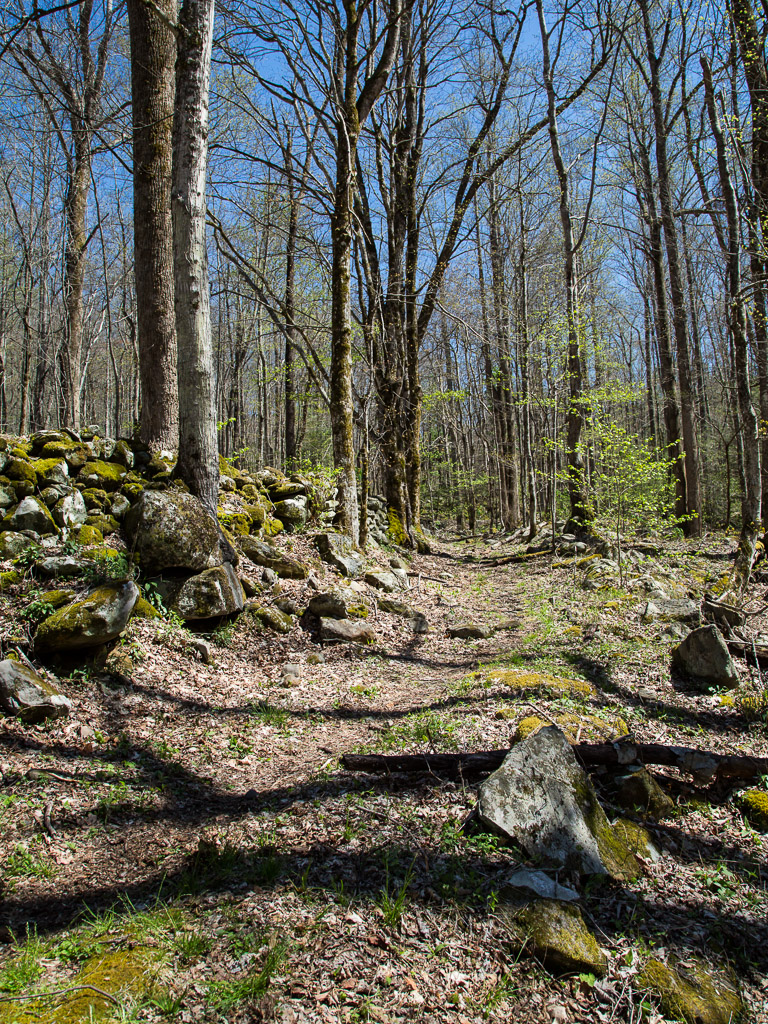 A little further down the valley was the home of Alfred Reagan. Alfred Reagan was a jack-of-all-trades, with a variety of skills and thus had a higher and more consistent income.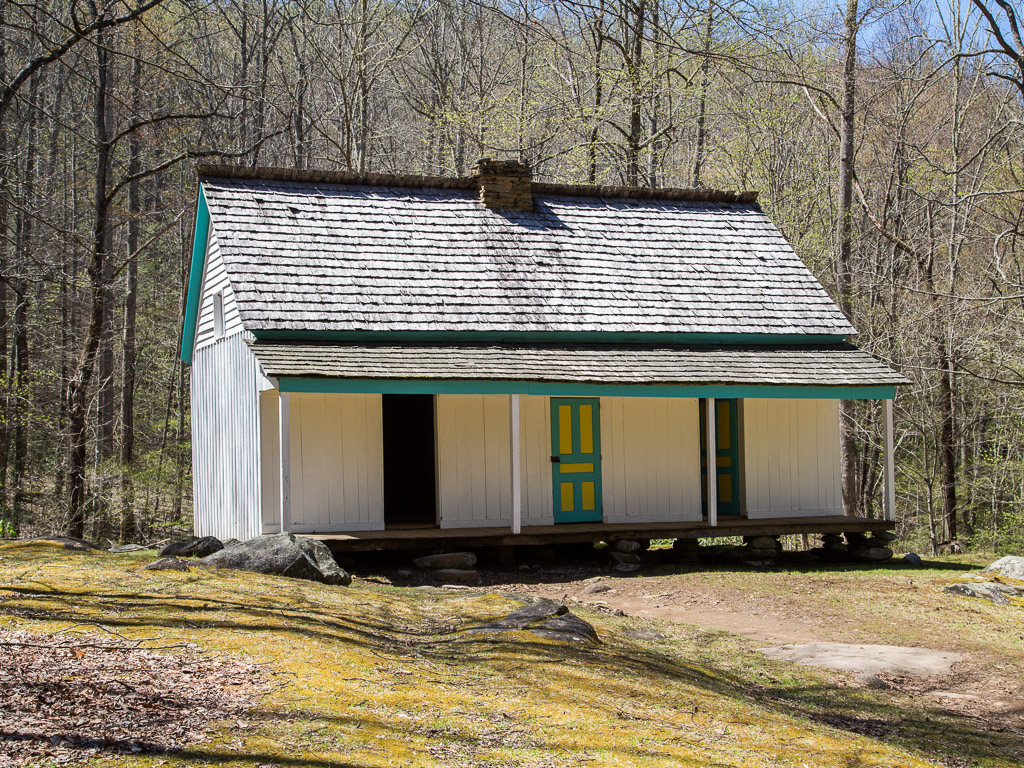 Alfred Reagan ran one of the most consistently operating grist mills in the area. This is the water driven turbine wheel which powered the mill.