This was our first full day long experience on the open ocean. We really felt very small on a VERY BIG ocean.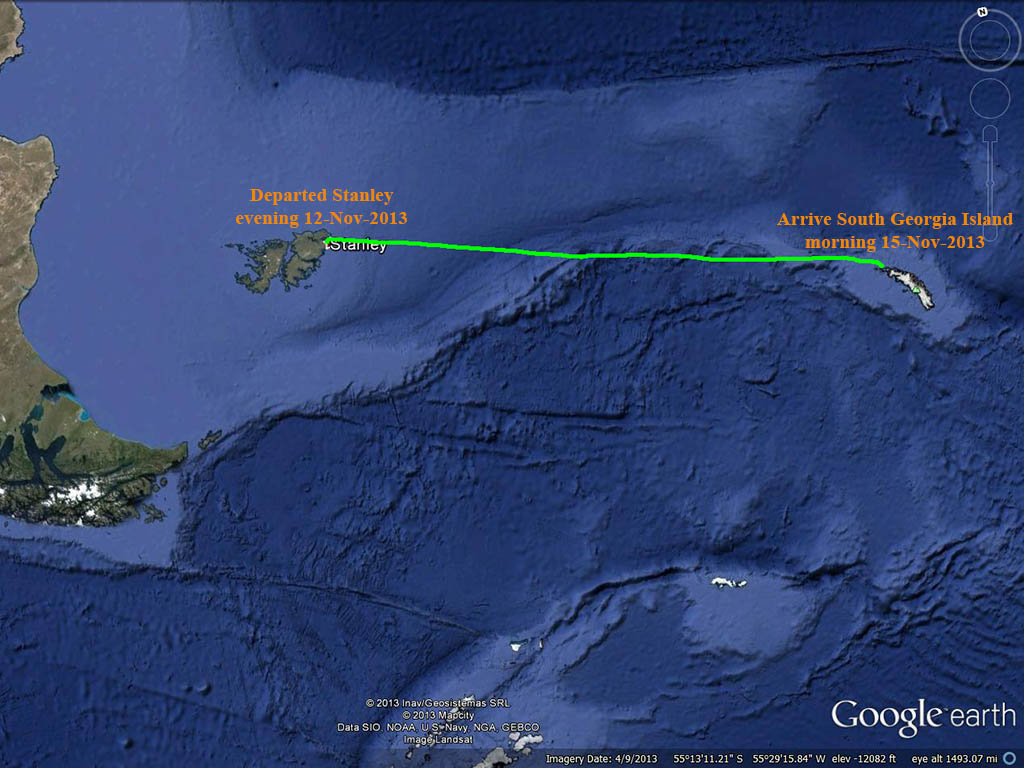 The primary wildlife seen were the pelagic seabirds.
The Pintado Petrals were common.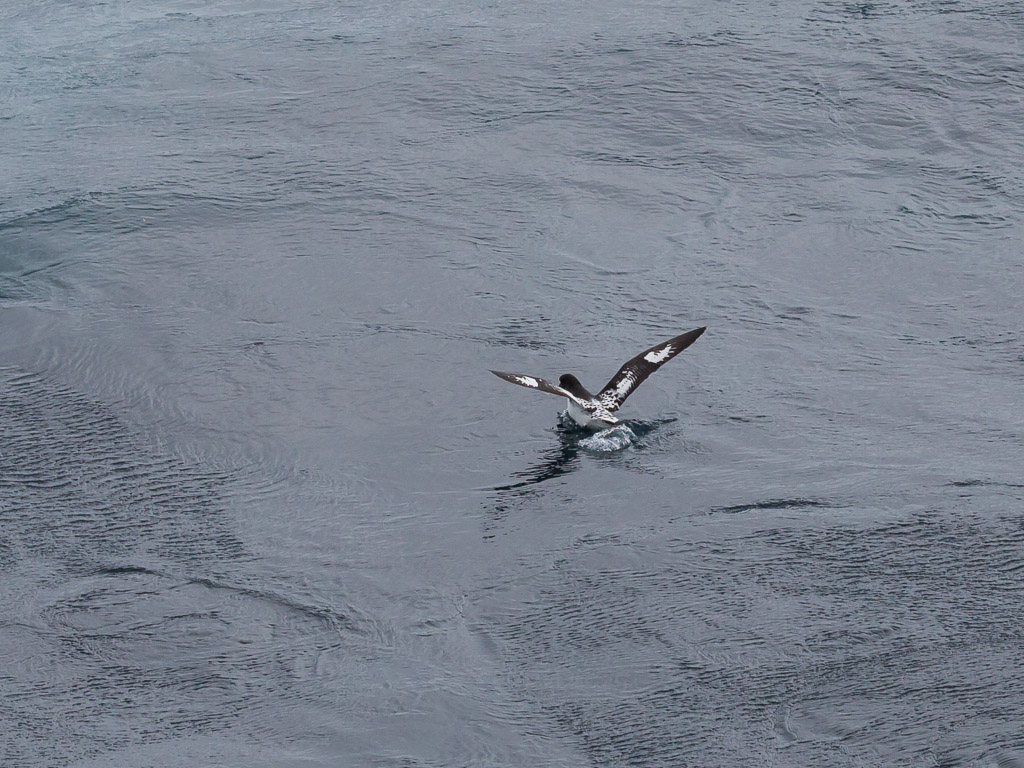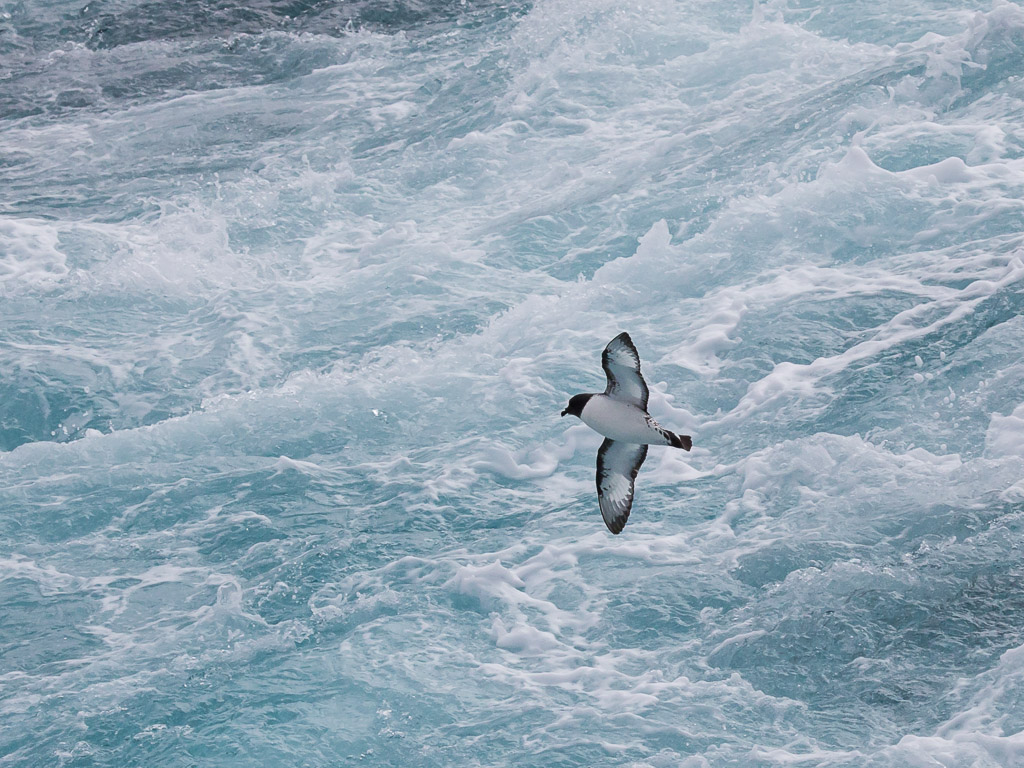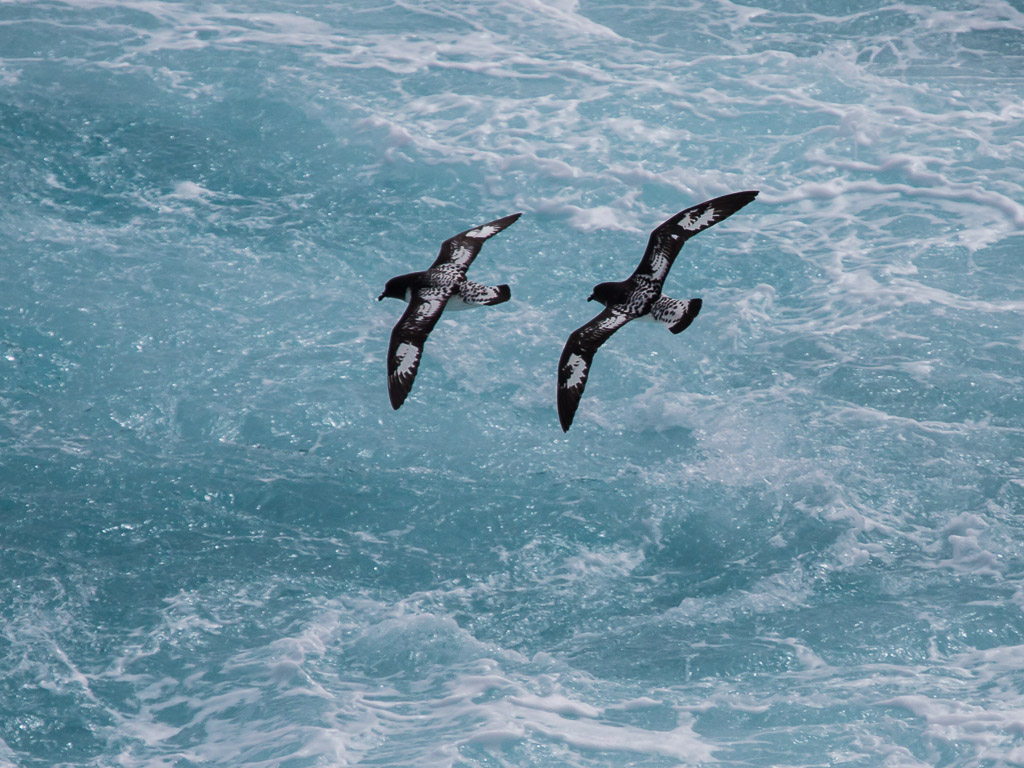 Giant Petral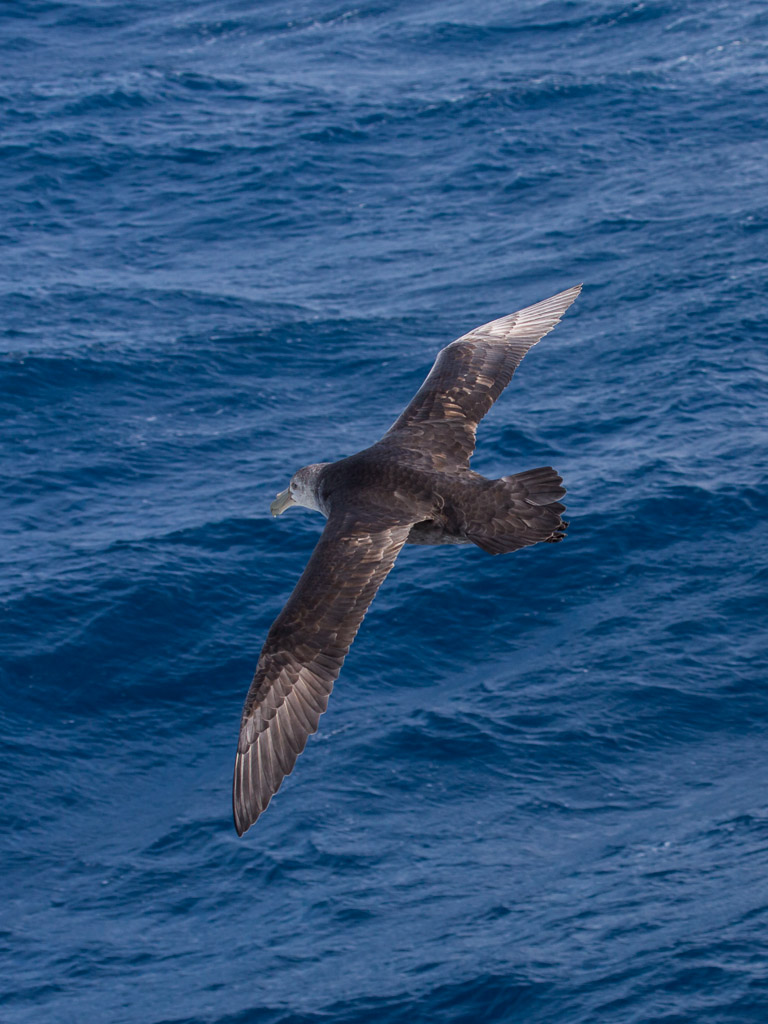 Some Black-browed Albatross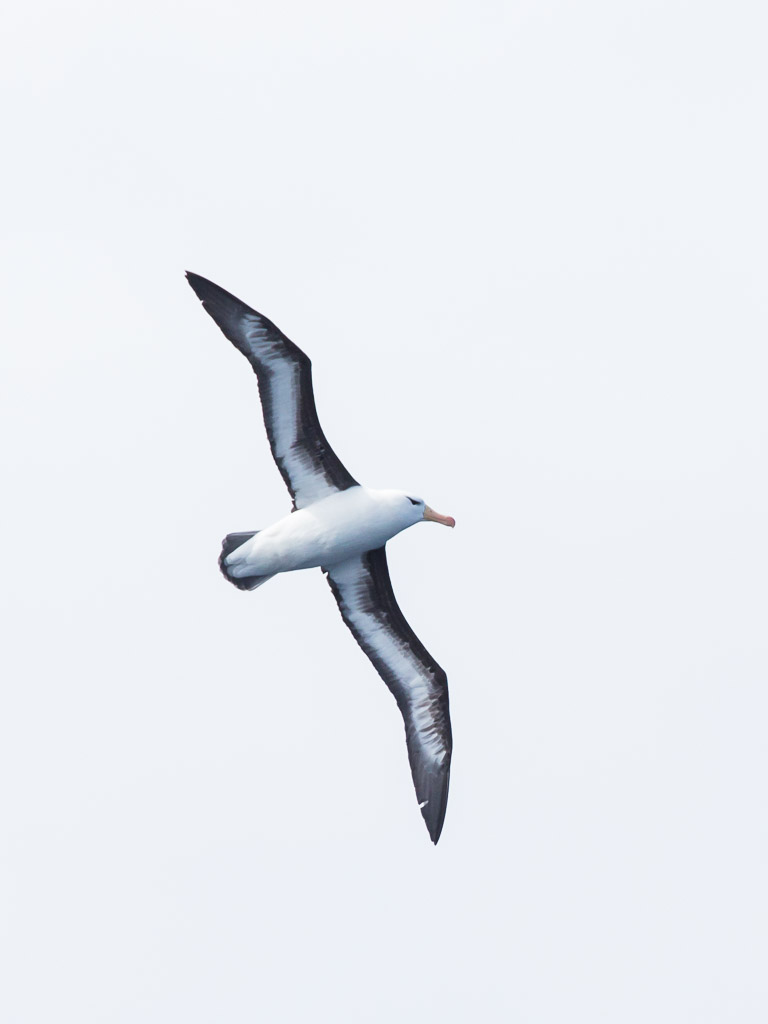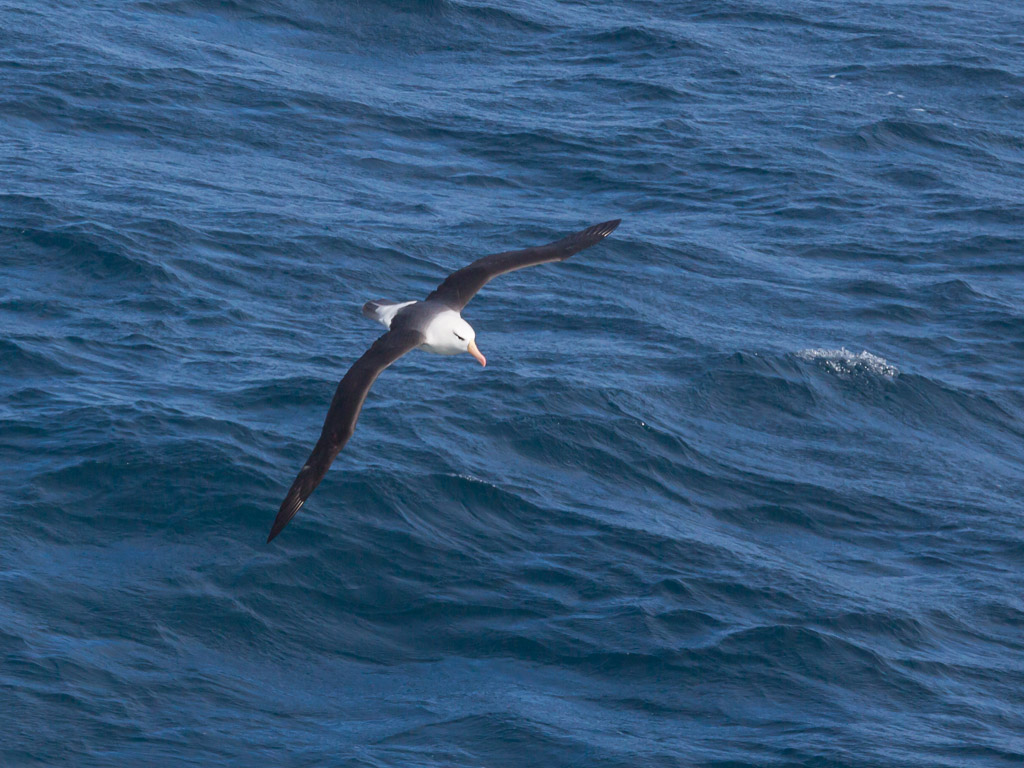 And the Wandering Albatross.
These have the largest wingspan of living birds, averaging about 10 feet!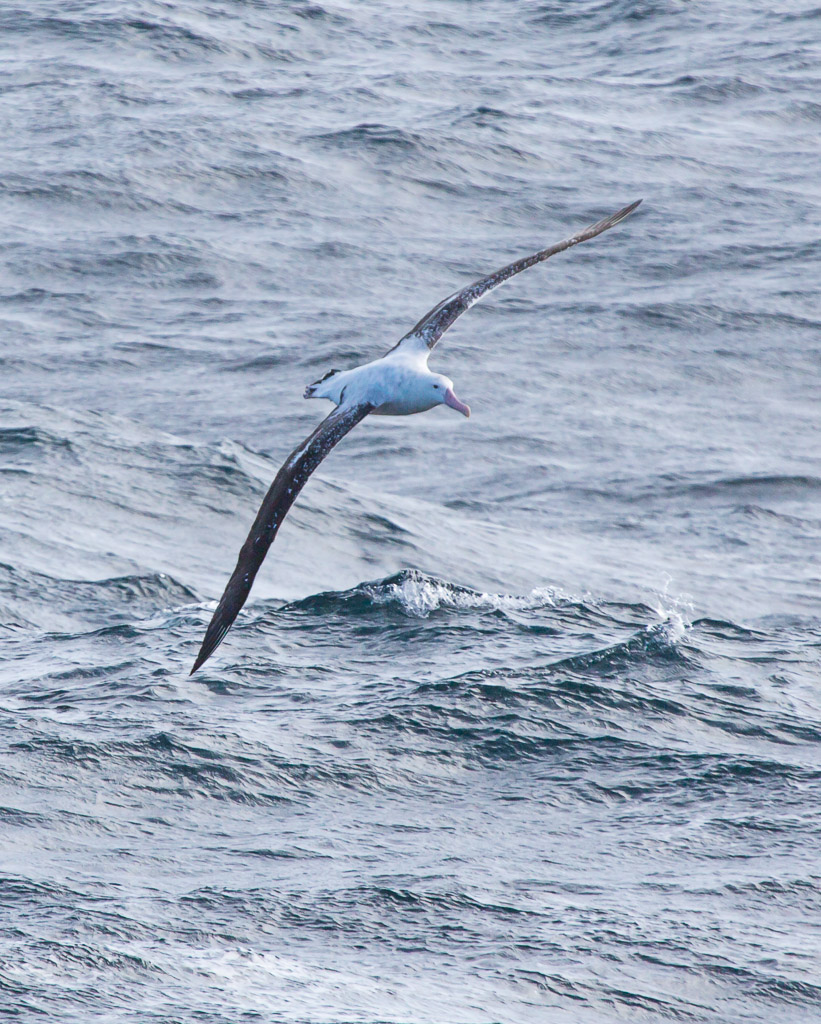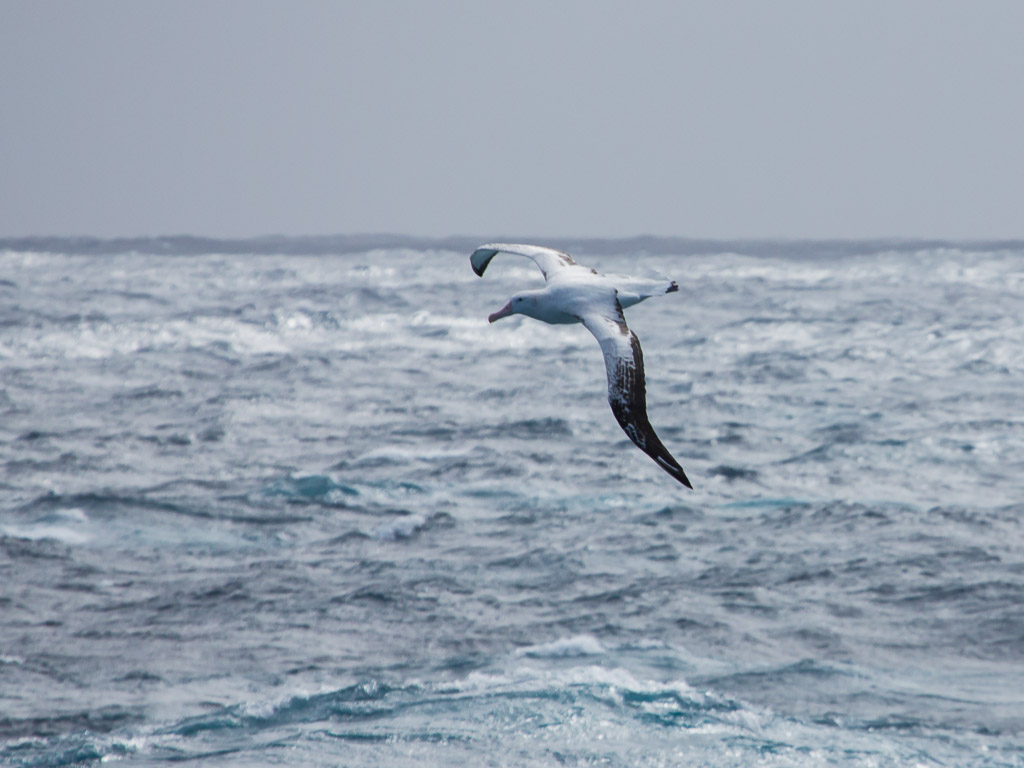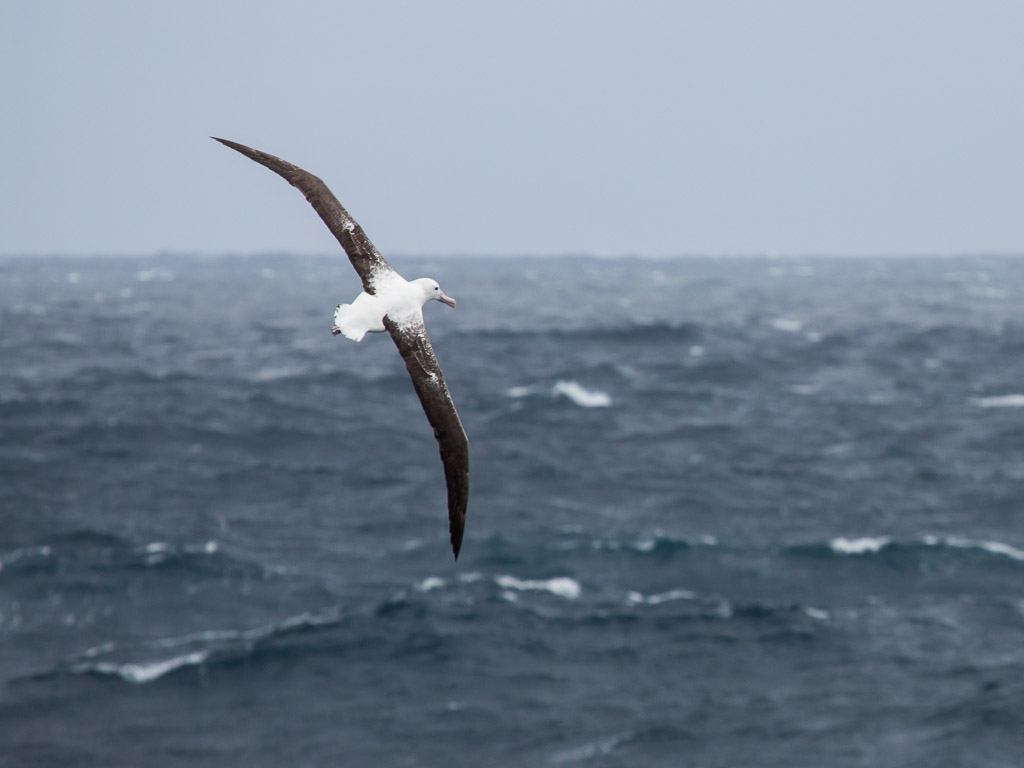 Between the Falkland Islands and South Georgia Island, the Shag Rocks just poke up out of the ocean. While a concern for ships, it is home to many cormorants.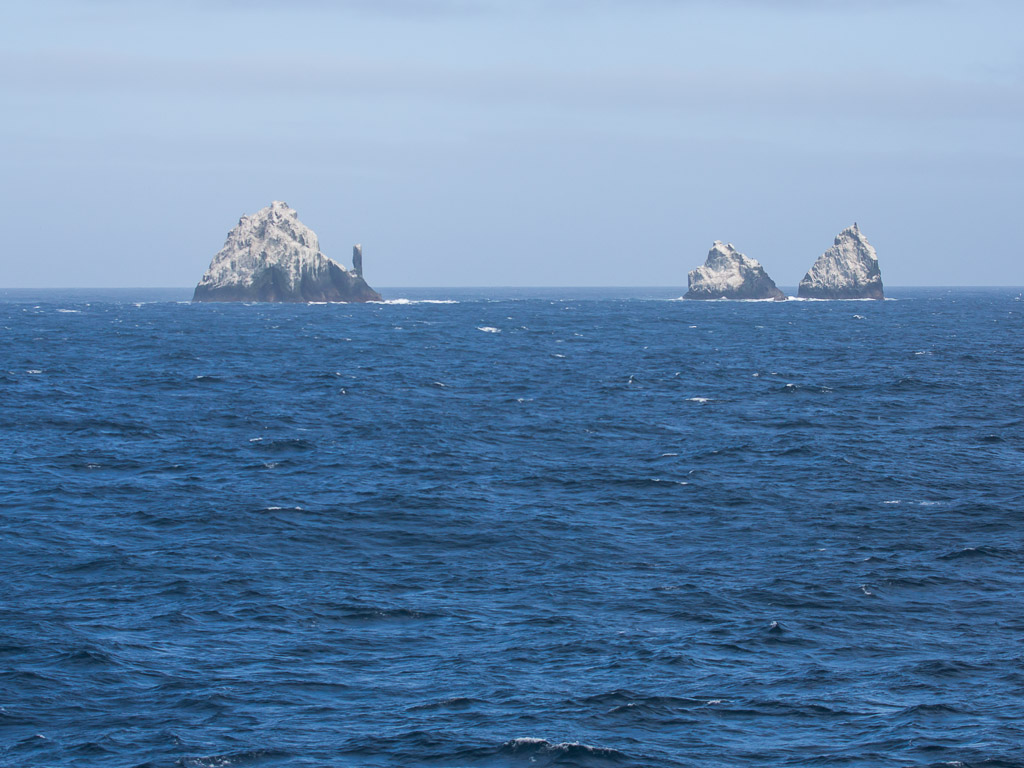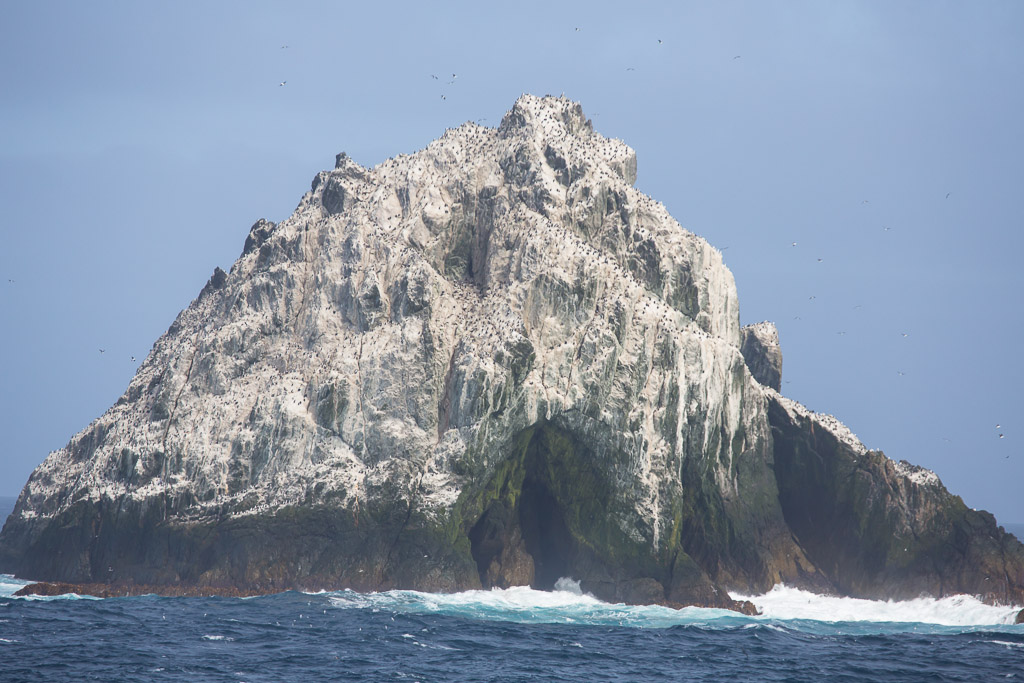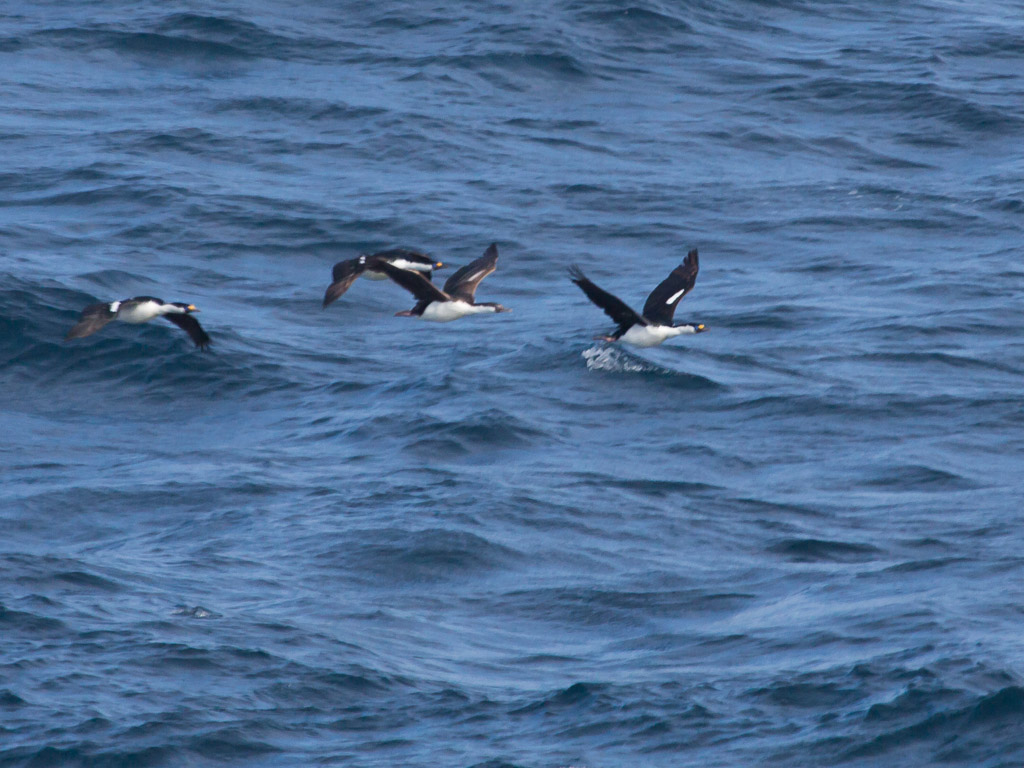 A Prion