On the evening of November 18th, the ship left South Georgia Island and headed southwest into the Scotia Sea en-route to our next stop, the South Orkney Islands.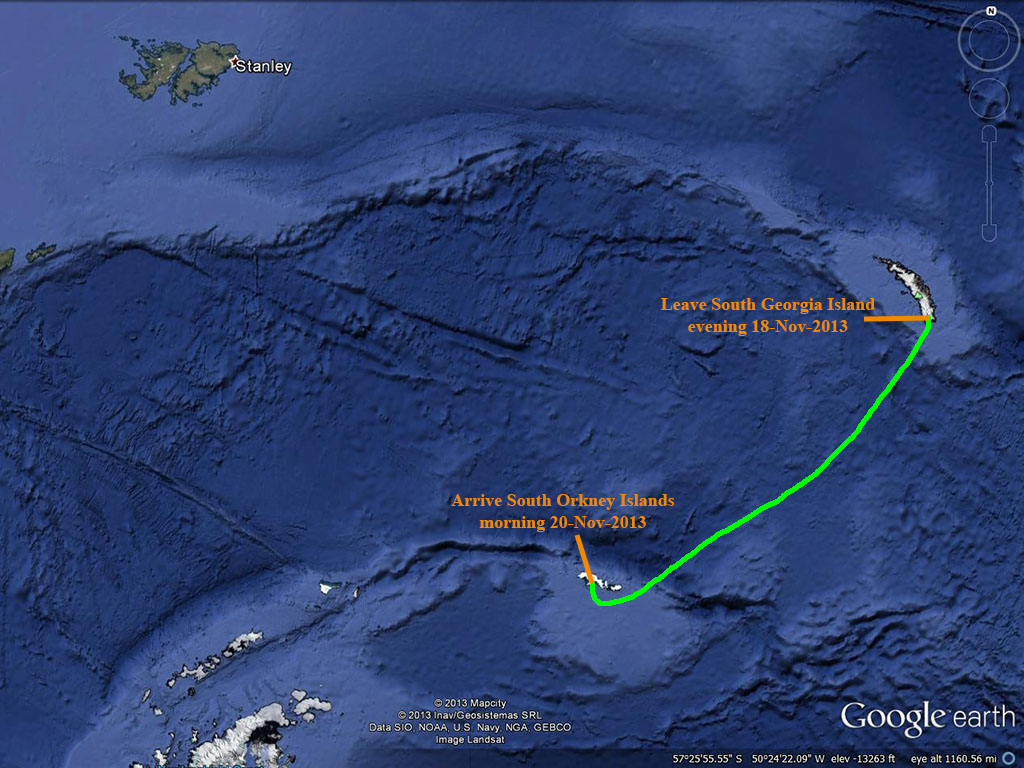 Icebergs as we were leaving South Georgia Island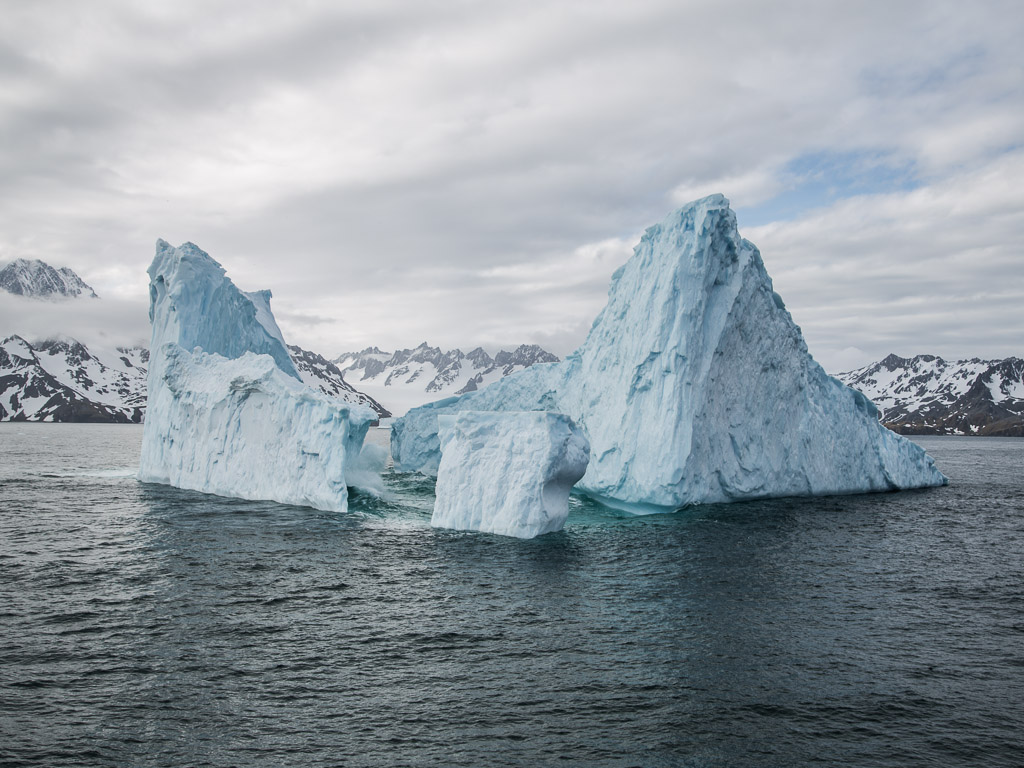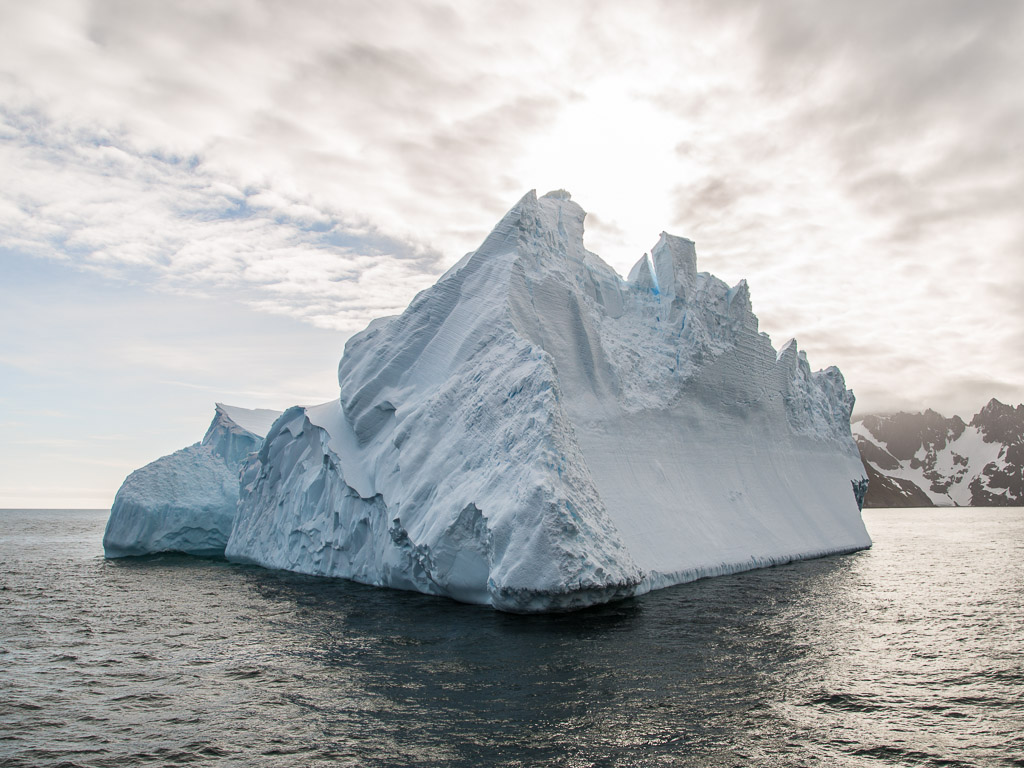 We had moderate seas and snow at times while crossing the Scotia Sea.
A sunset at sea on November 19th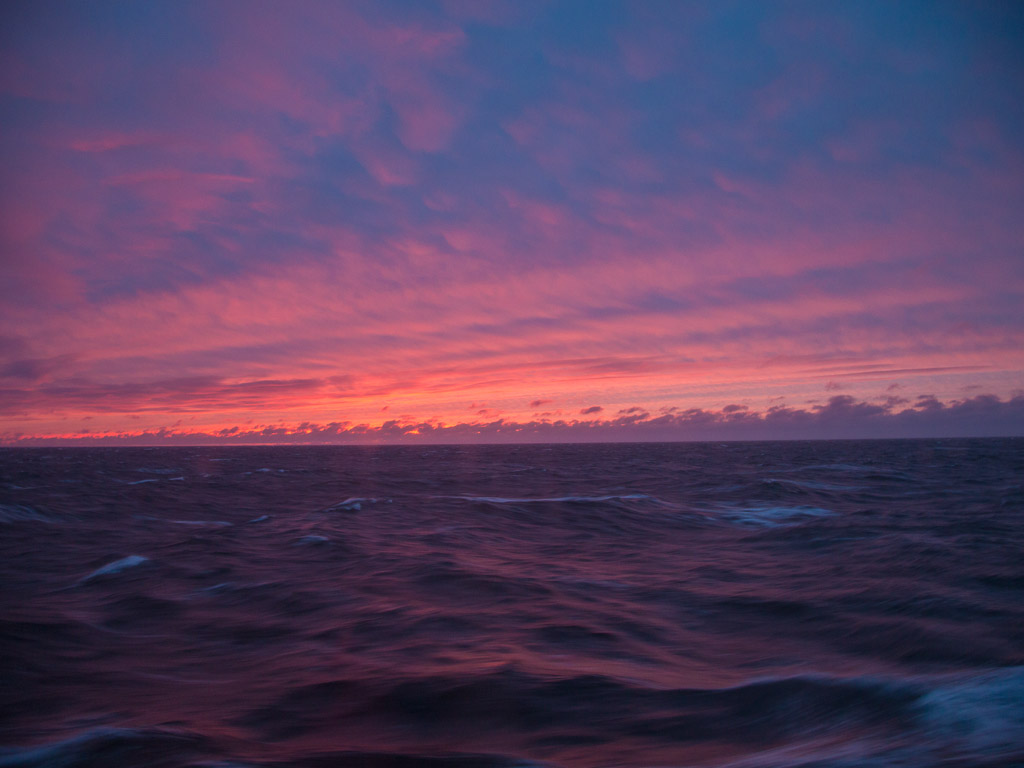 Early on the morning of November 20th we reached the South Orkney Islands.
There were more icebergs near the South Orkney Islands.
Blue-eyed Shag flying overhead
When we arrived at Marshall Bay on the south side of Coronation Island, we could see many Chinstrap Penguins that had recently returned to their nesting sites.
We soon loaded onto zodiacs for a visit to the Chinstrap Penguin colony.
A seal hauled out on the rocks
With this many penguins, it wasn't surprising to find their primary predators, Leopard Seals, waiting.
Since the penguins are often entering or leaving the water for feeding, the edge of the water is the most dangerous area for the penguins.
It was not surprising when we saw a penguin taken and eaten by a Leopard Seal.