While we were in Wrangell, we took a jet-boat tour up the Stikine River. The Stikine is considered one of the last truly wild, major rivers in British Columbia. It drains a rugged, largely pristine area in British Columbia before crossing into the U.S. and entering the sea near Wrangell.
The river is full of fine "glacier flour" silt and deposits huge mudflats at the mouth of the river. The river also carries many large logs which end up stuck on those mudflats.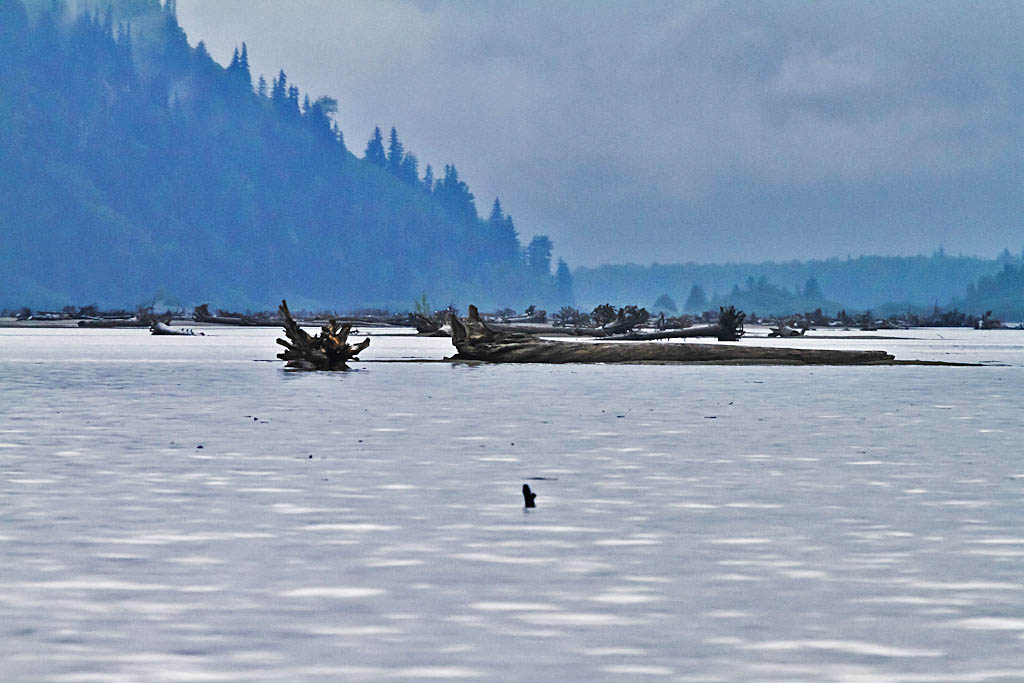 Some of the sediment had built up low islands in the delta. There were patches of wildflowers on some of these islands.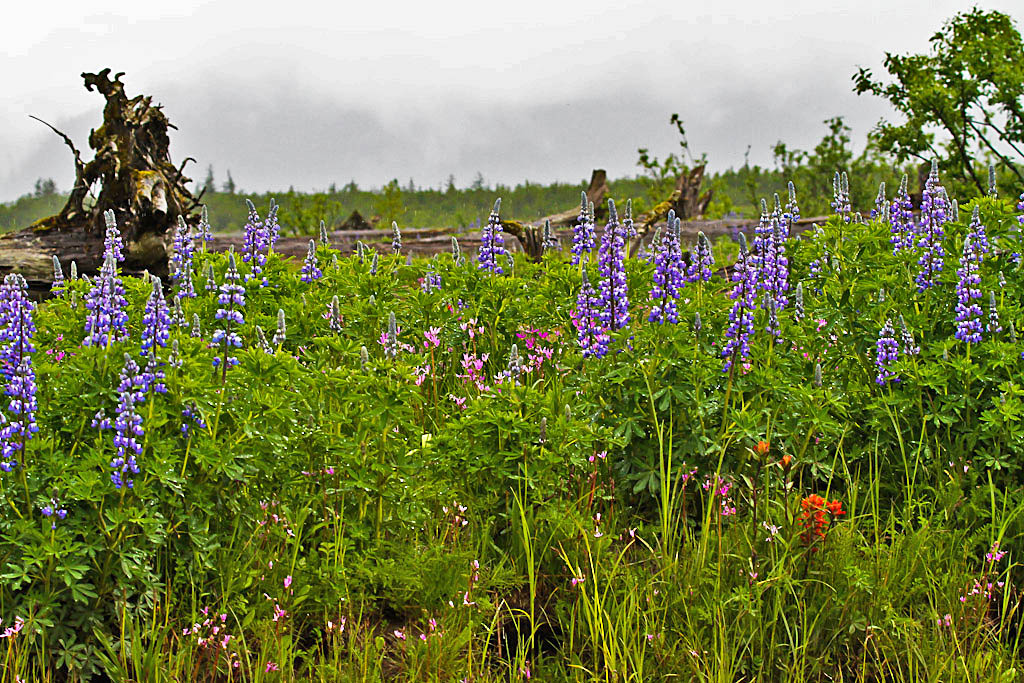 A building quickly deteriorating near the end of the river.
We saw several eagles during the trip.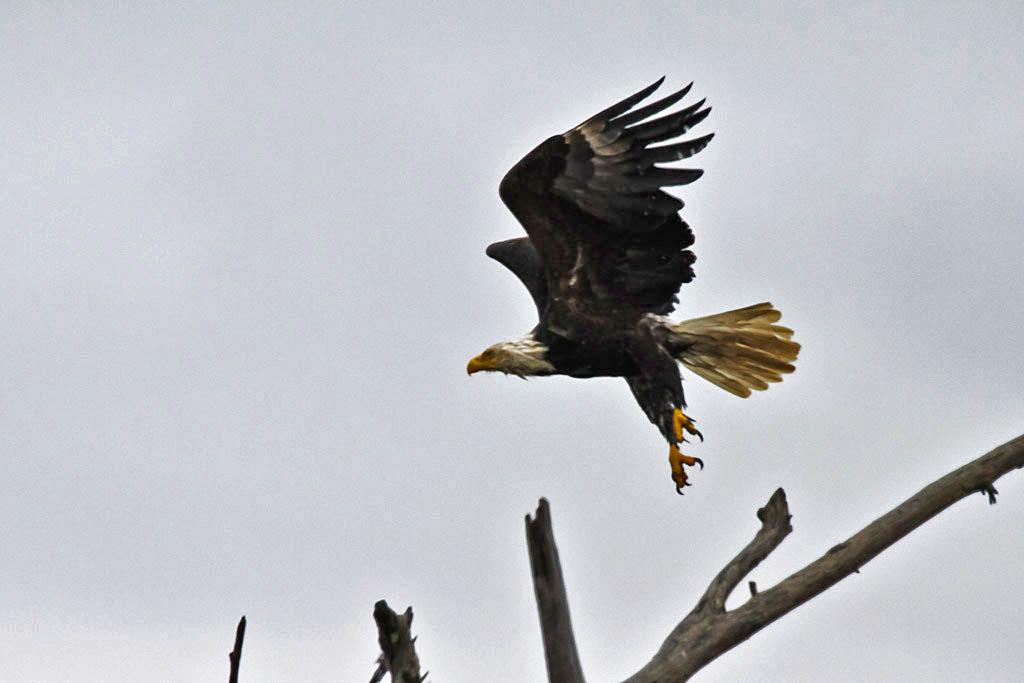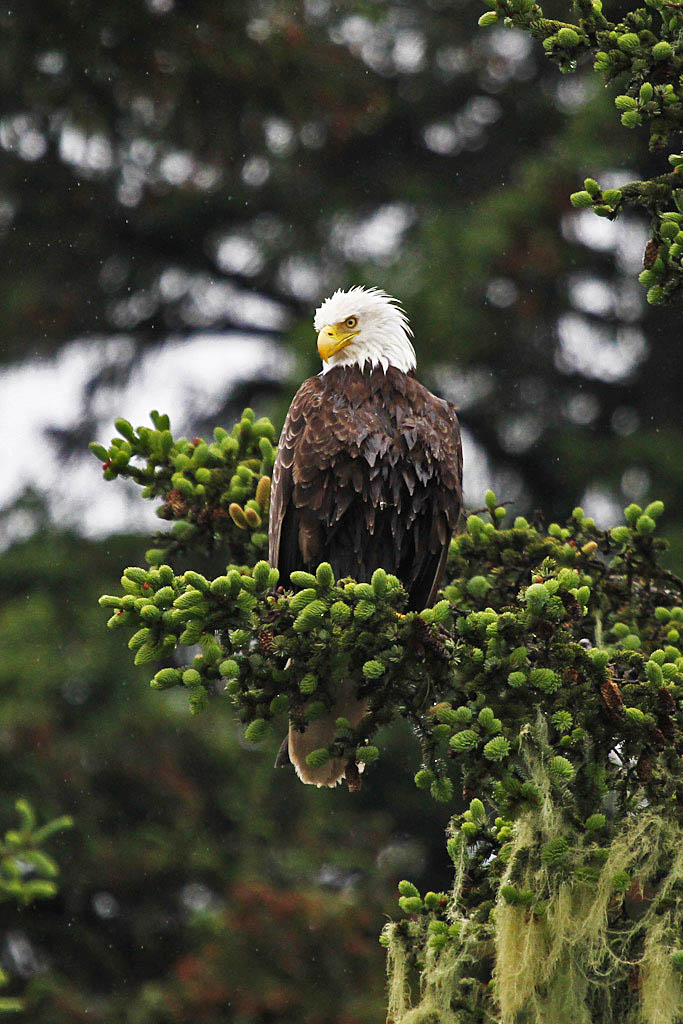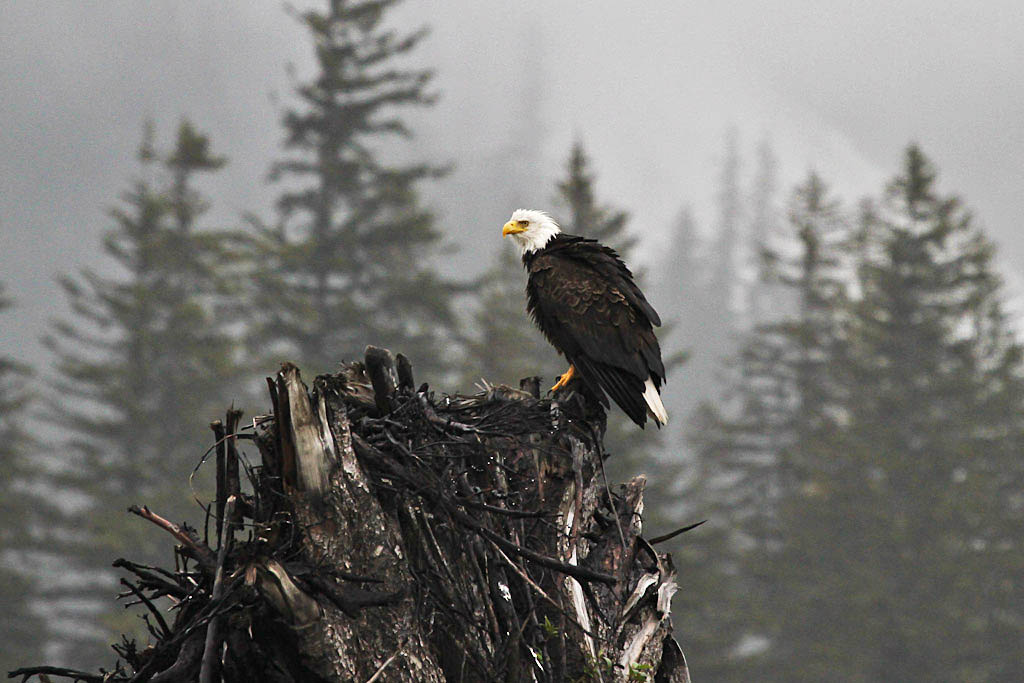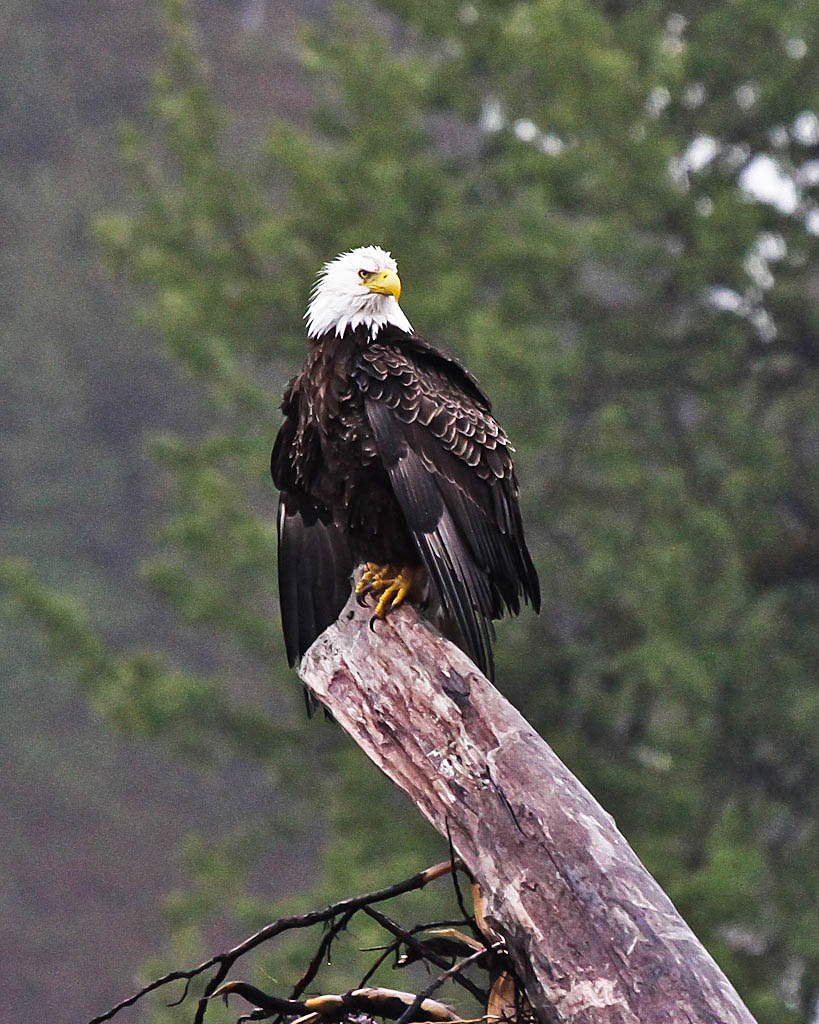 Also waterfalls.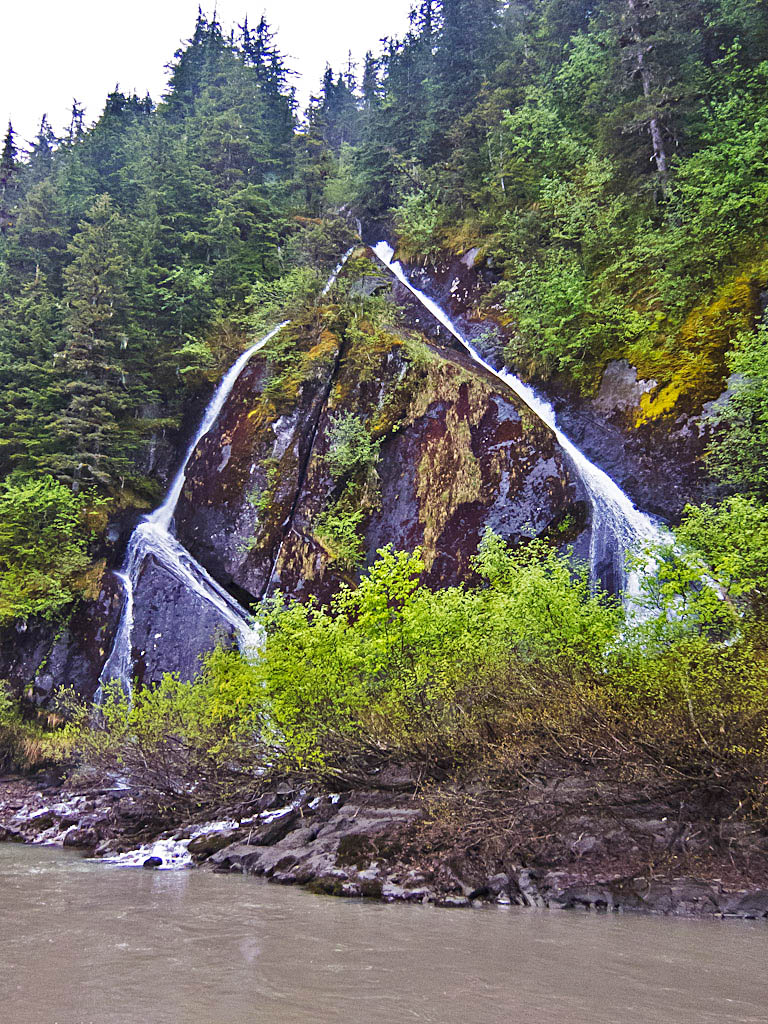 Usnea lichen, also known as "Old Man's Beard". This lichen is an indicator for unpolluted air.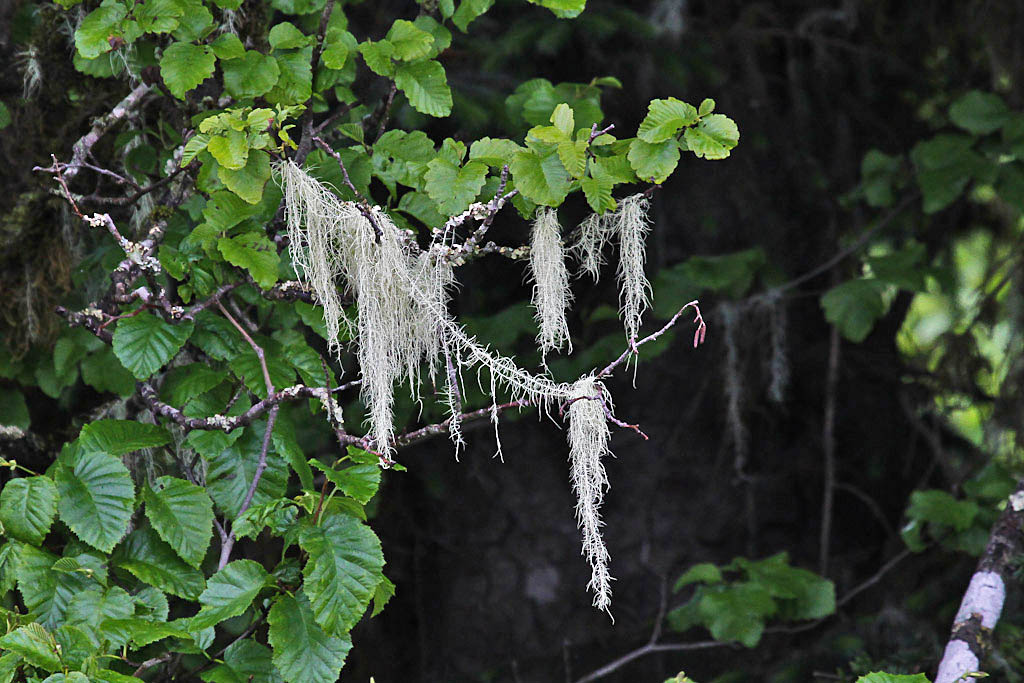 The lands in the U.S. surrounding the river are designated as wilderness and no buildings are allowed. But the navigable waterways are Alaska State property and the state doesn't prohibit cabins. So locals put cabins on floats and tow them to a spot along the river.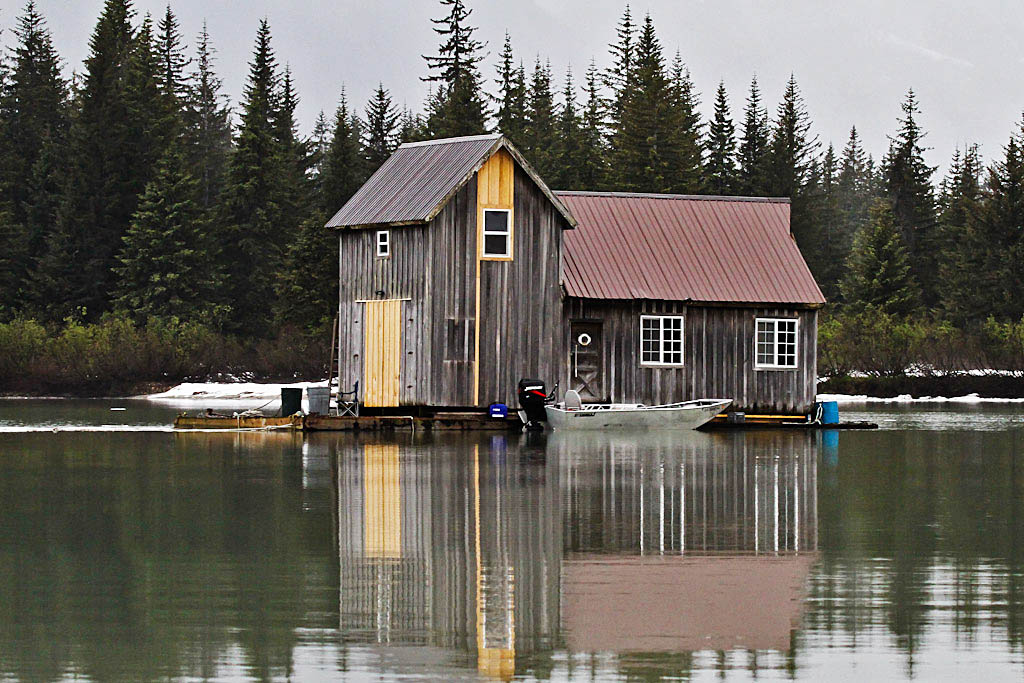 Our turn around point was the still mostly frozen Shakes Lake.