During the drive from Jasper to the ferry port of Prince Rupert, British Columbia, we spent one night at Glacier View RV Park near the town of Smithers. We picked this place based on the views claimed in their advertising.
Here is the view from the campground.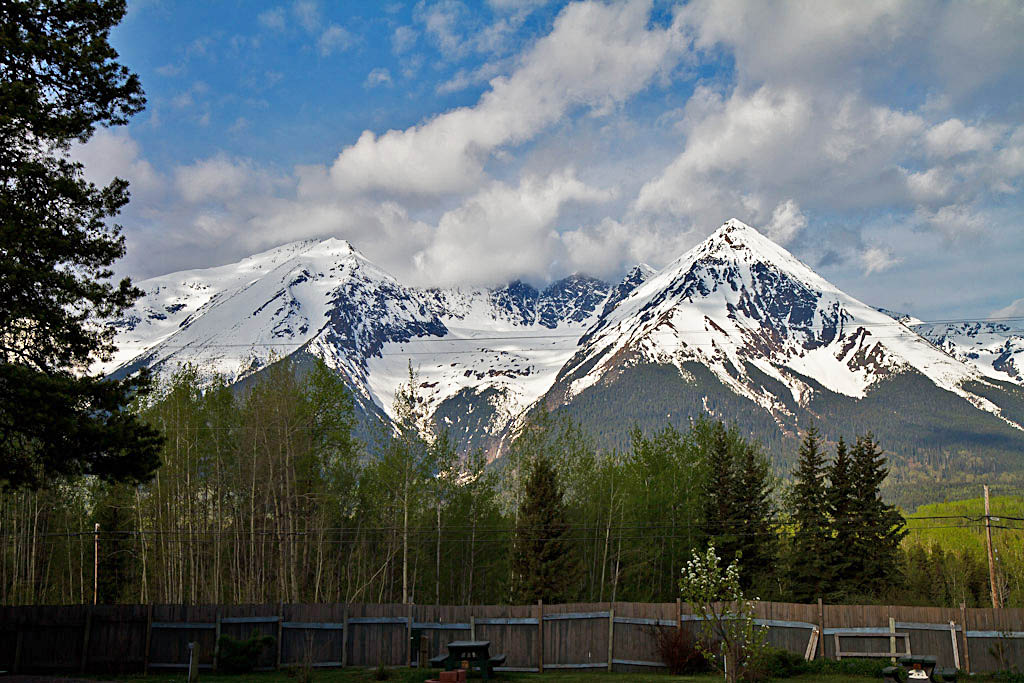 As seen from the lounge in the back of our RV.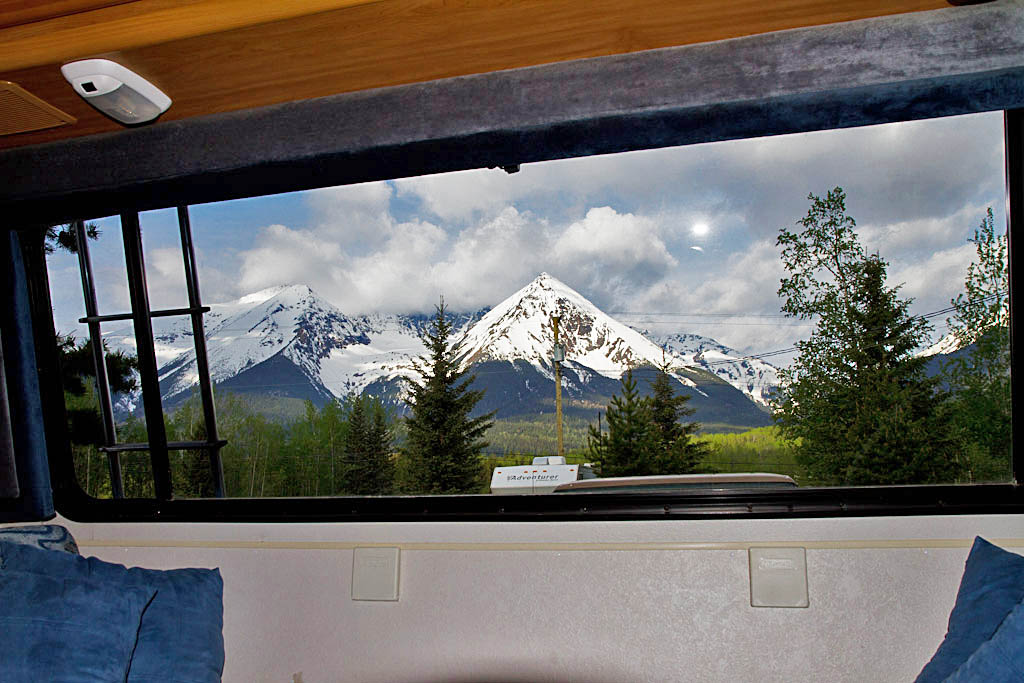 The Skeena River was flowing very high and fast.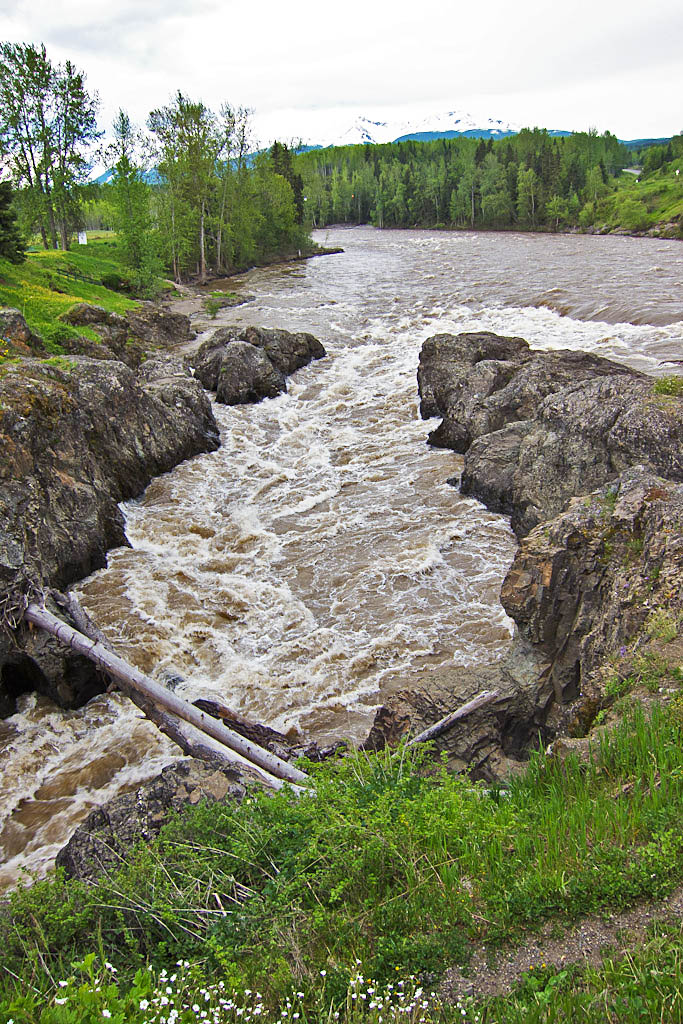 From the RV campground, Barbara spotted this waterfall.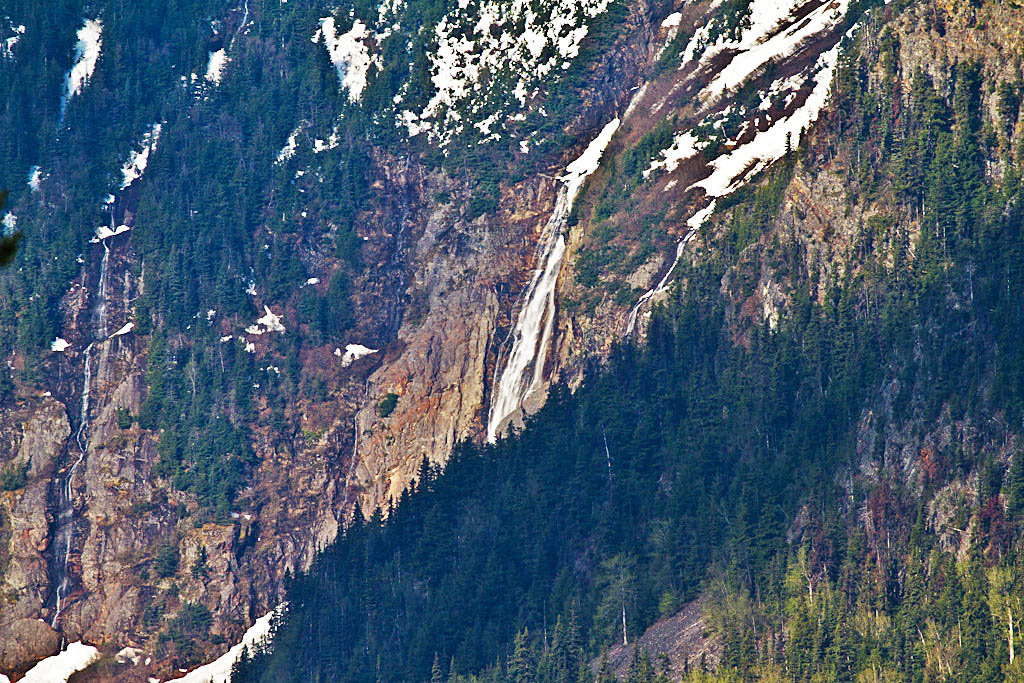 It turned out that there is a road up to a recreation area below these falls and a trail up to a viewpoint. We elected to visit this site before we left for Prince Rupert.