Here are some images of the scenery around Death Valley that we love.
The view looking down towards Titus Canyon from Red Pass along the Titus Canyon Road.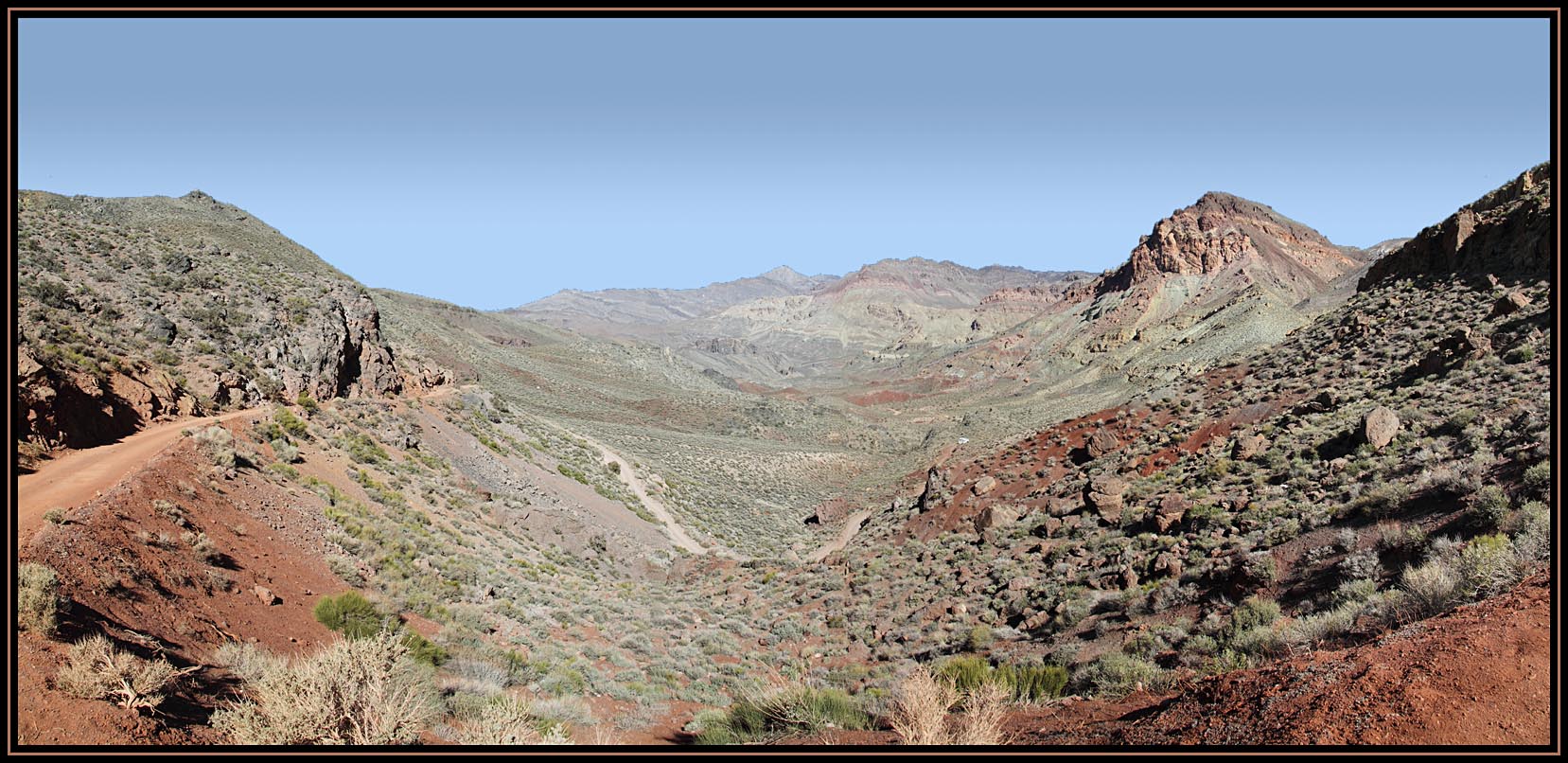 20 Mule Team Road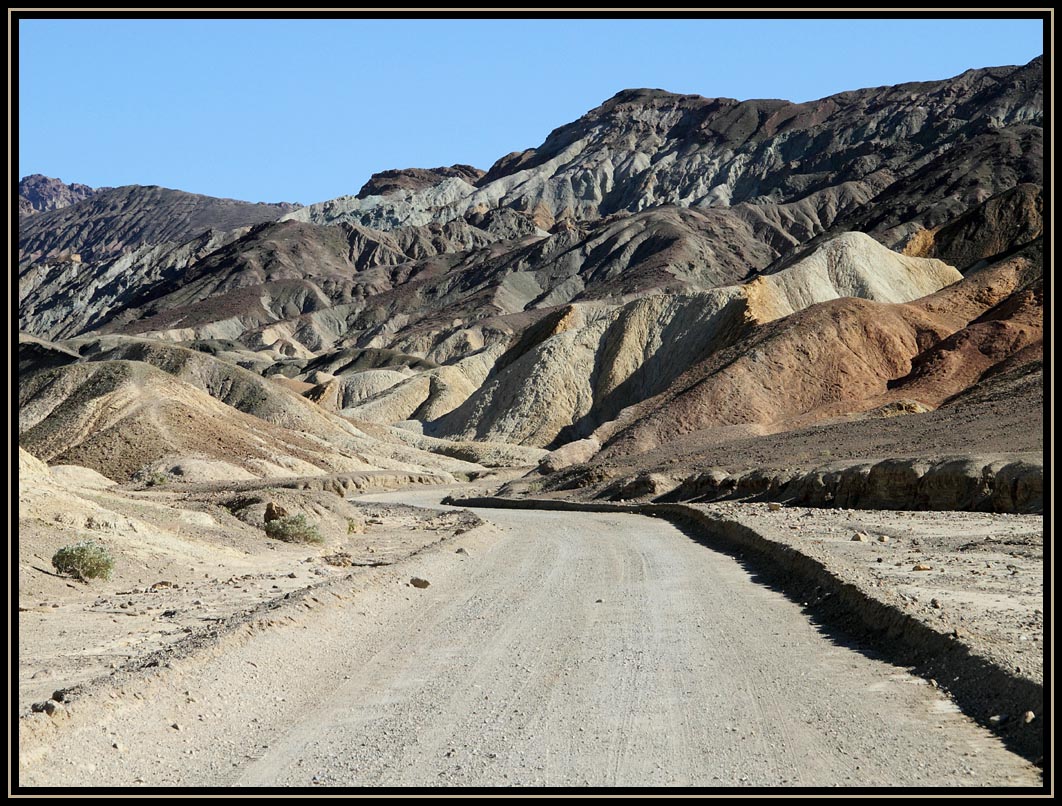 Artist's Palette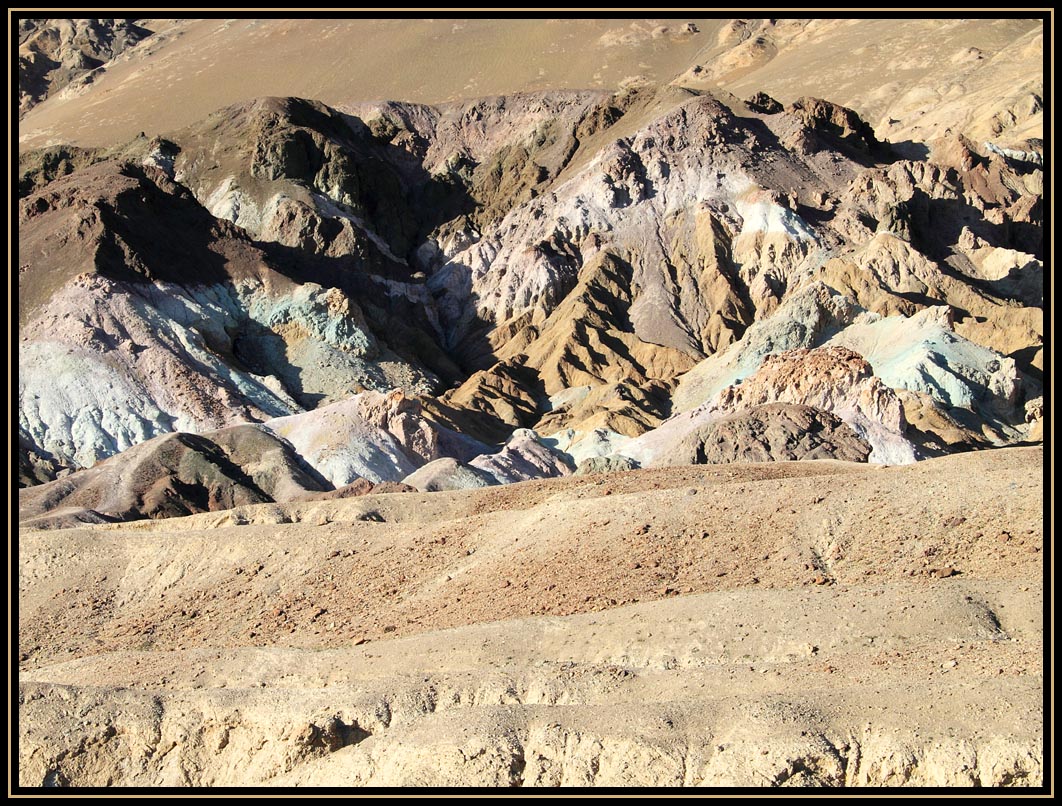 Here is a very colorful Side-Blotched Lizard that we came across.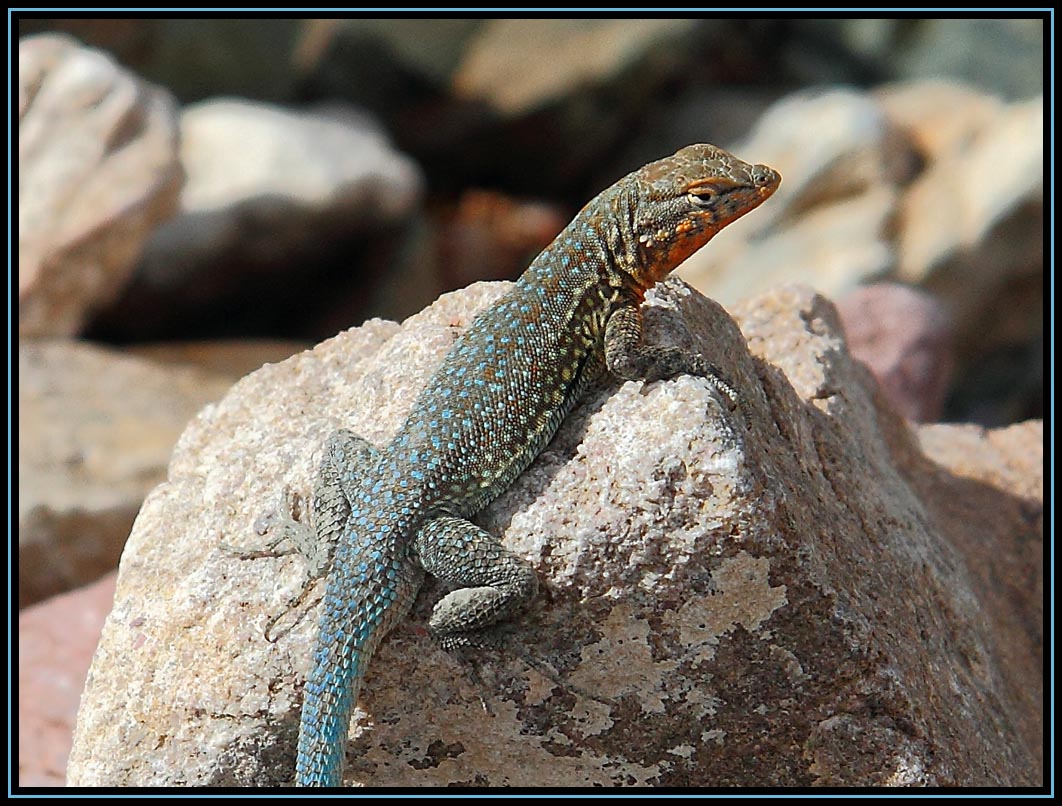 And now a few more Death Valley area flowers.
Purple Mat
)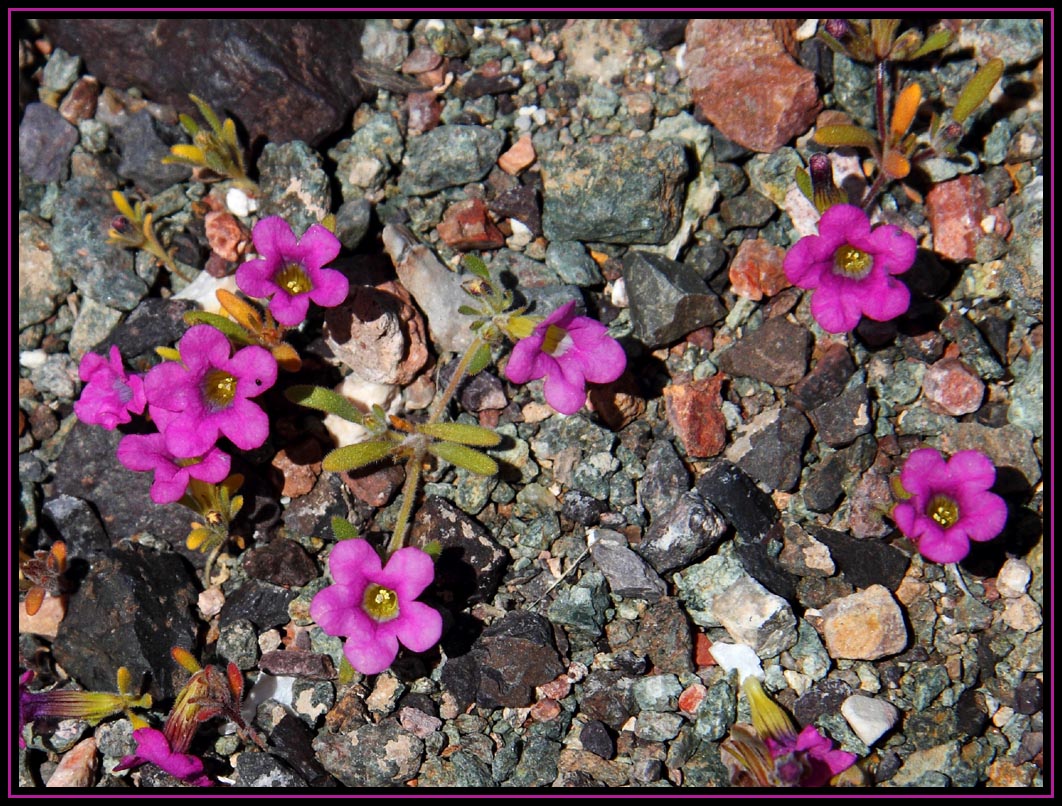 Shredding Evening Primrose
(Camissonia boothii)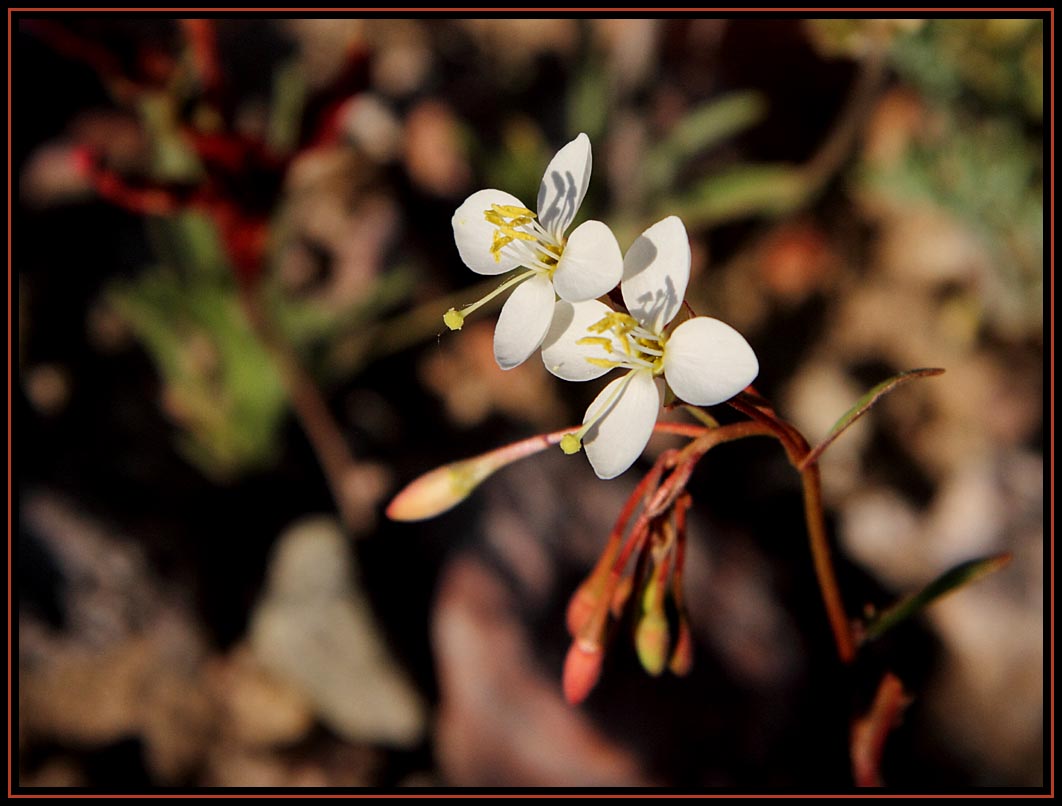 Turtleback, Velvet Rosette, or Desert Velvet
(Psathyrotes ramosissima)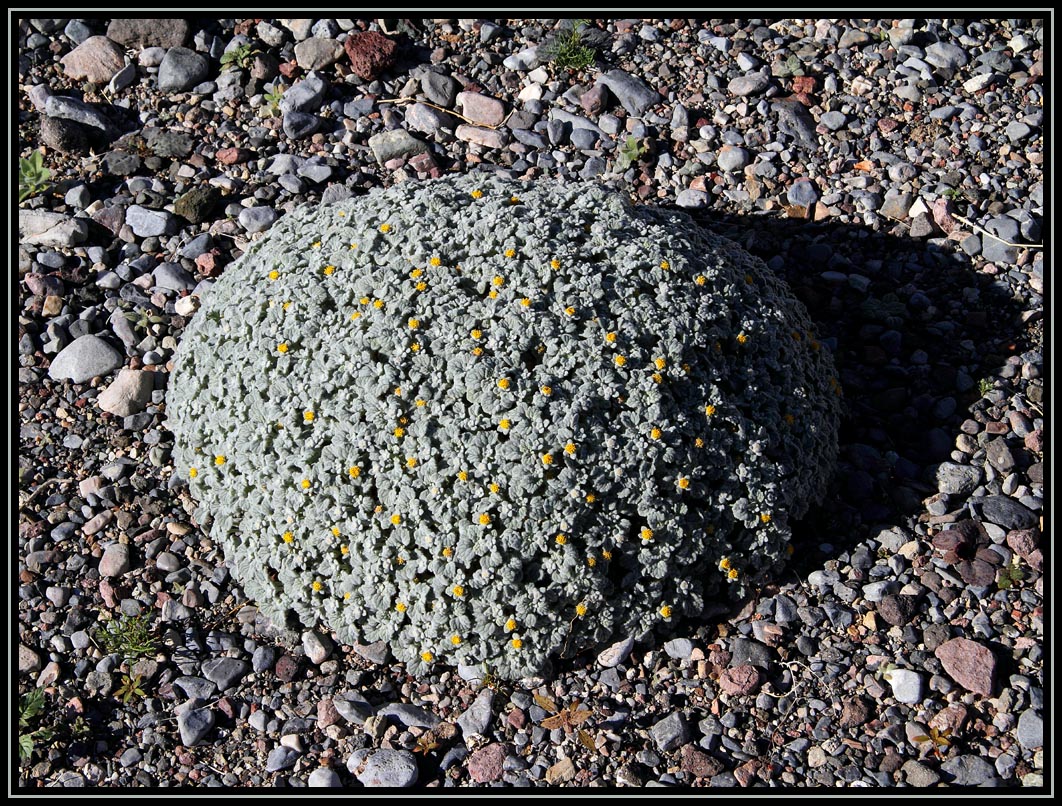 Desert Mallow, Apricot Mallow or Desert Hollyhock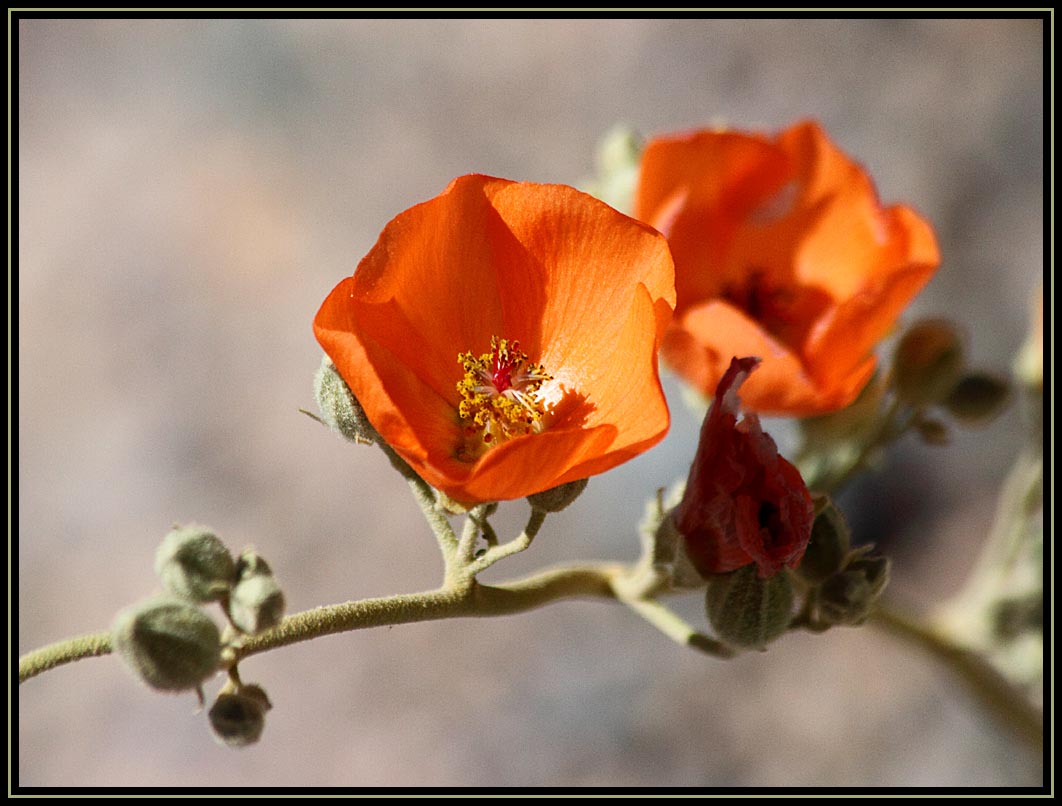 Desert Rock Nettle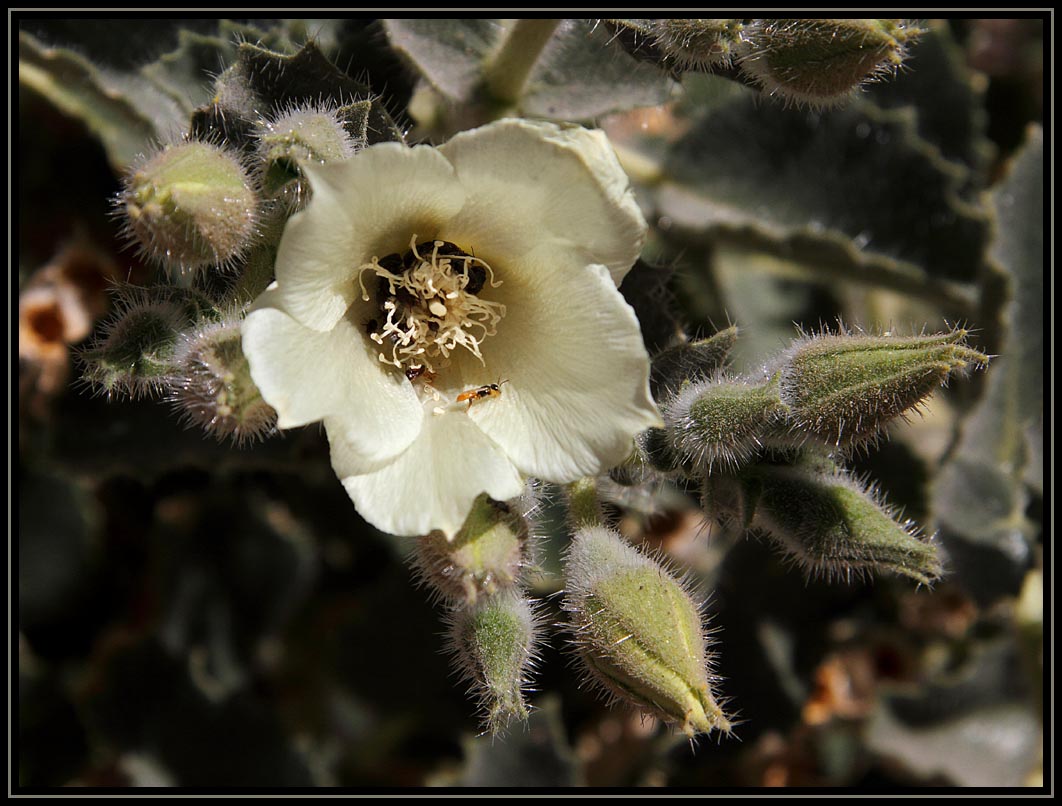 These are the extremely small flowers of the strange Desert Trumpet Plant or Native American Pipeweed