Another place that is known for spring wildflowers is the Carrizo Plain National Monument in California. After visiting Cottonwood Canyon, we drove into the Carrizo Plains and camped for two nights.
Large areas of the floor of the valley were veritable "seas" of flowers.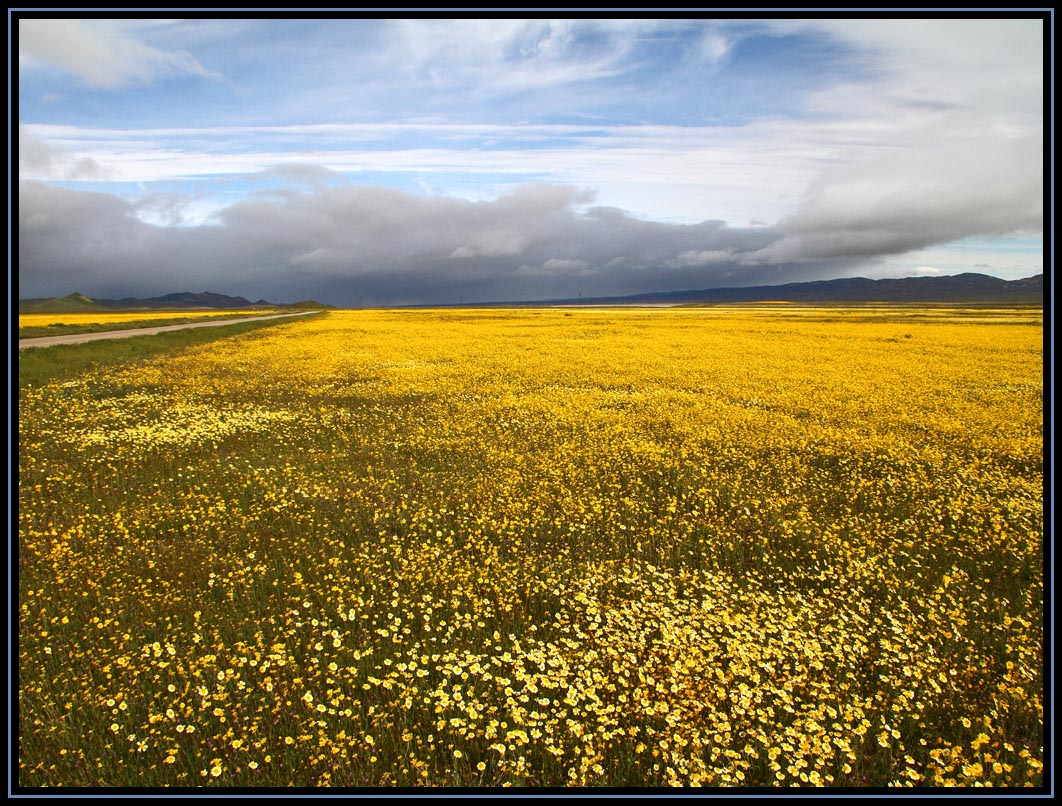 There are relics of past farming and ranching left behind.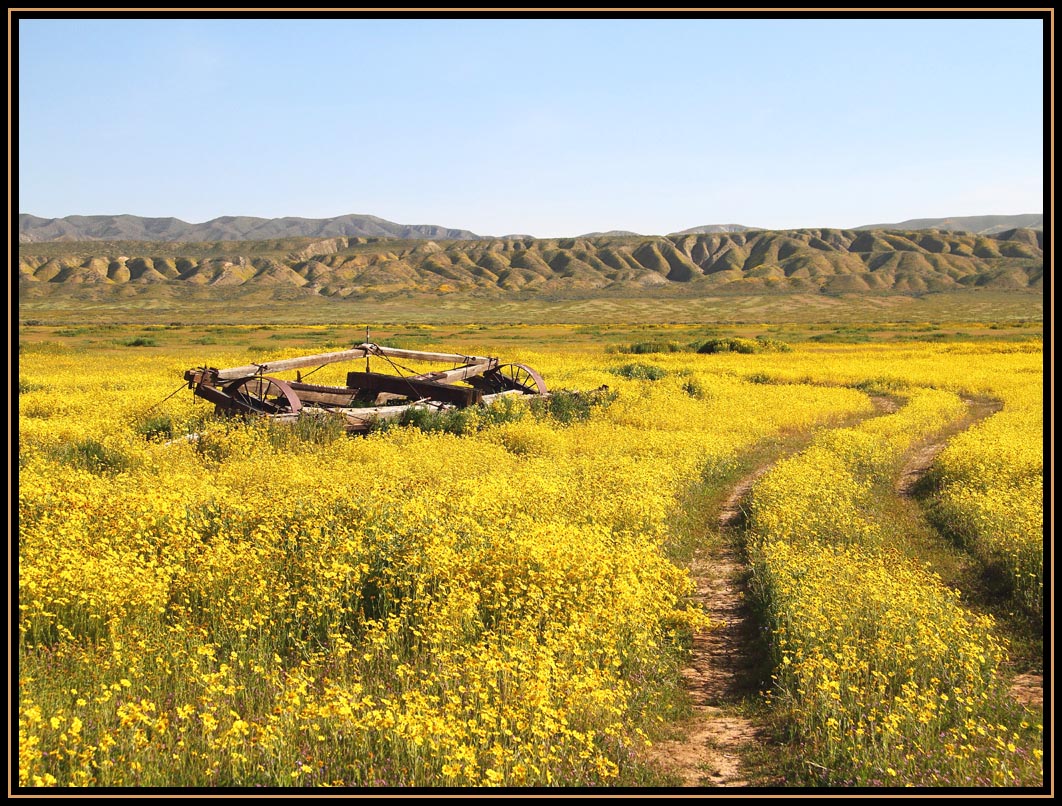 To really see everything, it helps to get off the main roads and explore the dirt back roads.