Our Lazy Daze motor home group held our March gathering this year at the Vail Lake Resort a few miles east of Temecula, California. Here are a few images taken at that time.
This Great Horned Owl didn't seem to mind being out in the open, sitting in the morning sun. It was definitely awake, turning its head to watch as people and other birds moved about.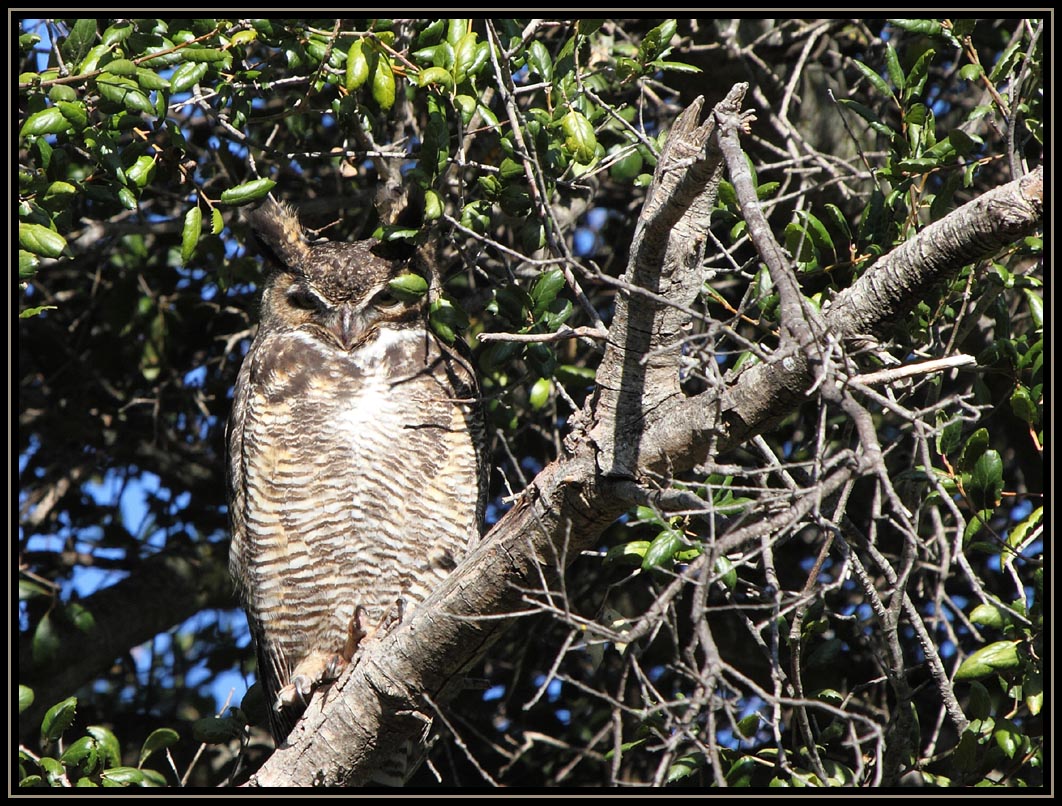 There were lots of Acorn Woodpeckers in the trees.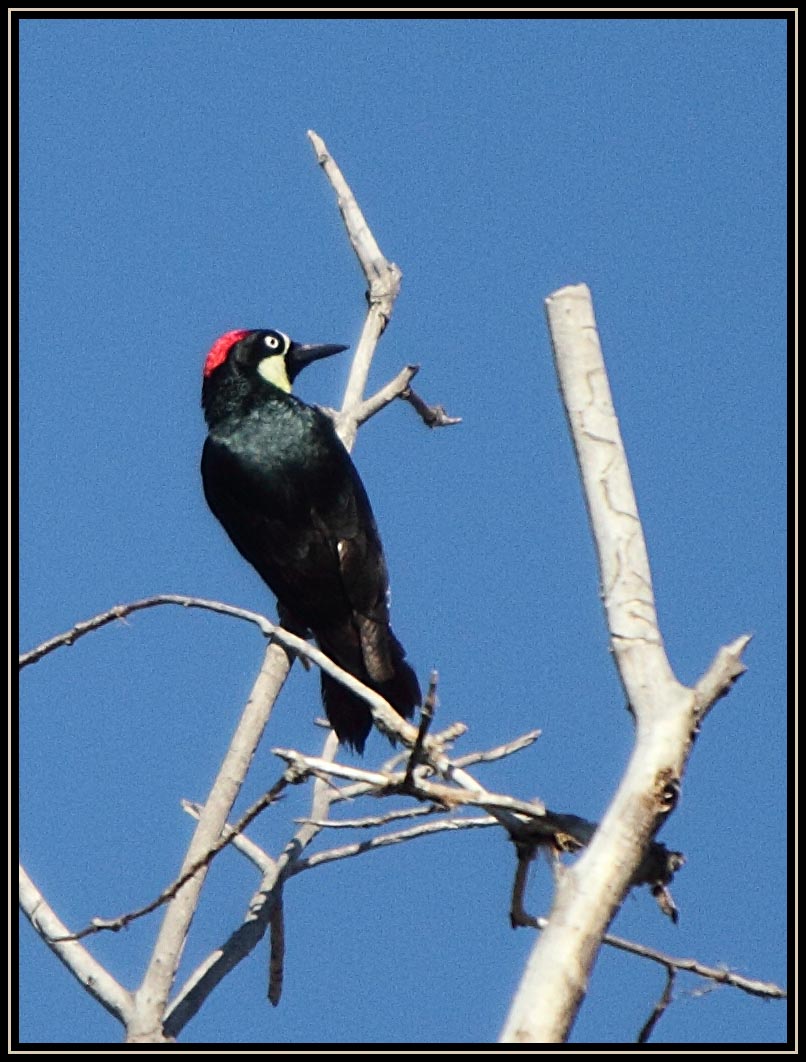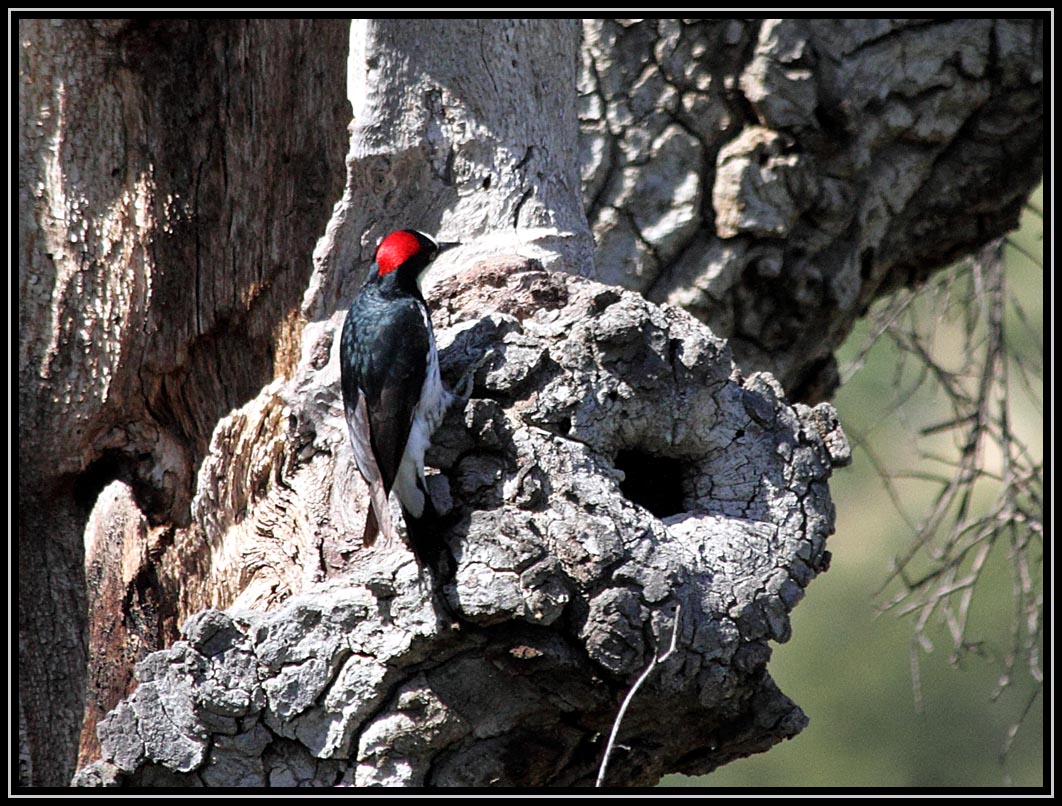 Here is the handiwork of the woodpeckers. It almost looks like it was sprayed by an acorn machine-gun!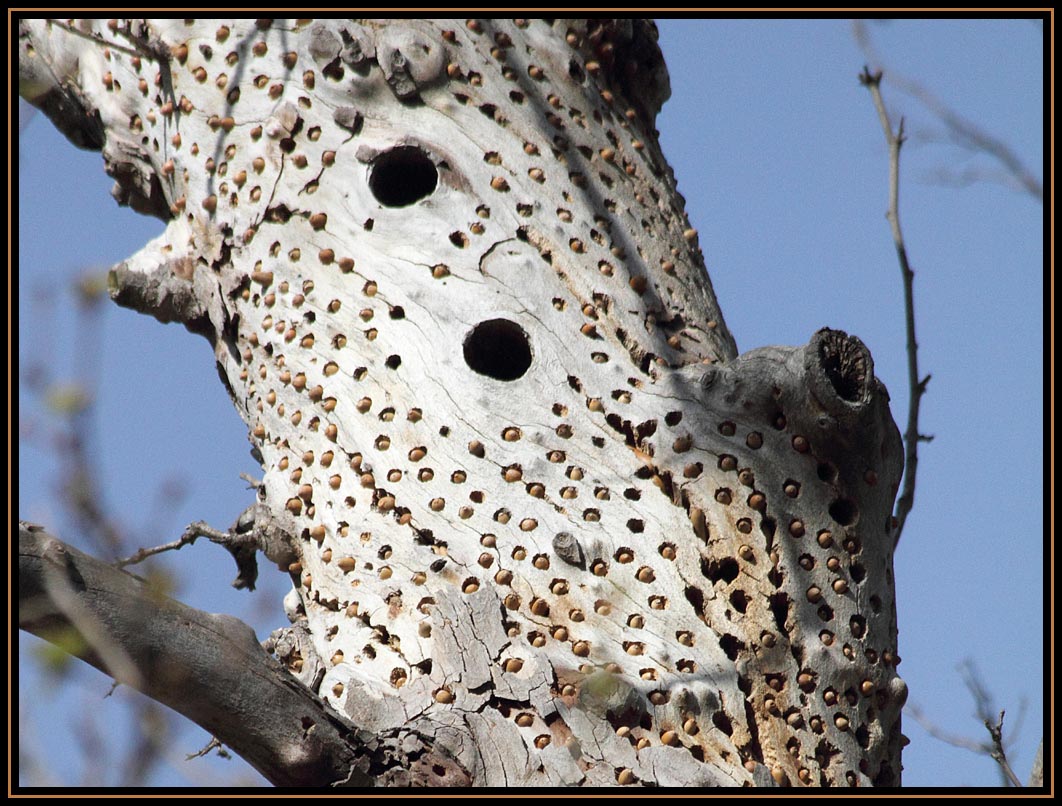 There was a nice collection of wildflowers in the area, including this patch of Baby Blue Eyes.
(Nemophila menziesii)