After visiting the Carrizo Plain, we headed over to Death Valley National Park where they were reporting a better than average wildflower bloom.
The weather was overcast and threatening when we arrived in Furnace Creek. The Furnace Creek Inn appeared to be the "treasure" at the end of the rainbow.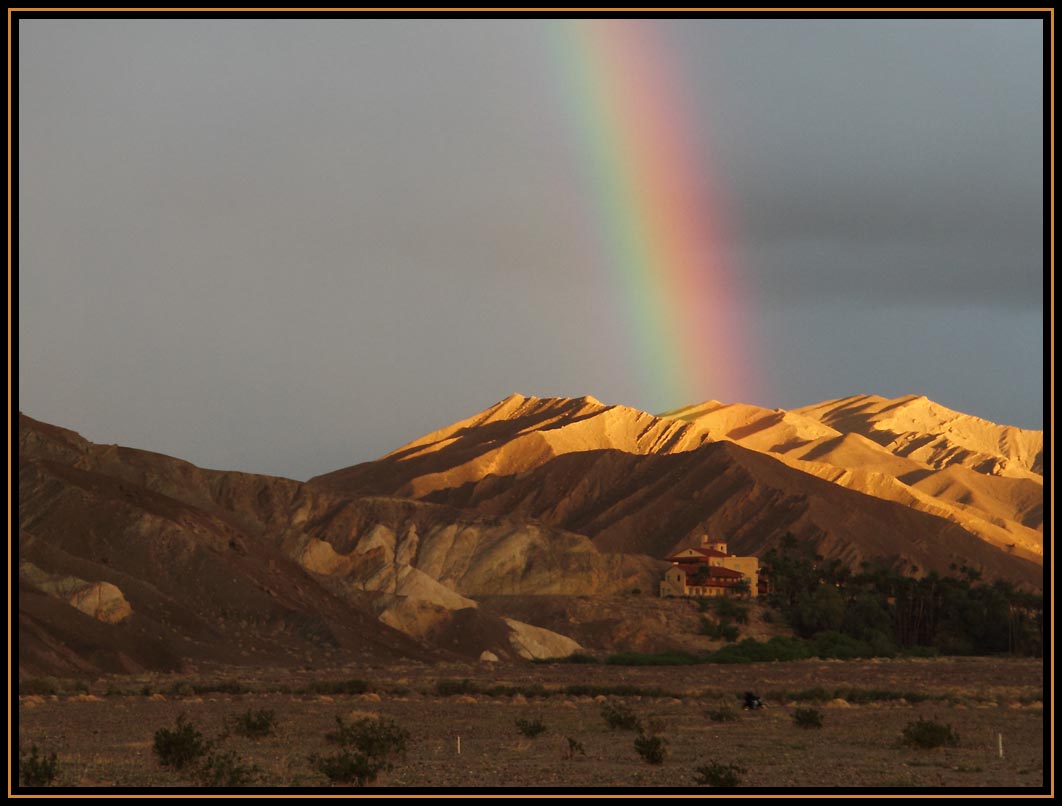 This little plant is found only in Death Valley, only in certain areas, and only in wet years.
Goldcarpet
(Gilmania luteola)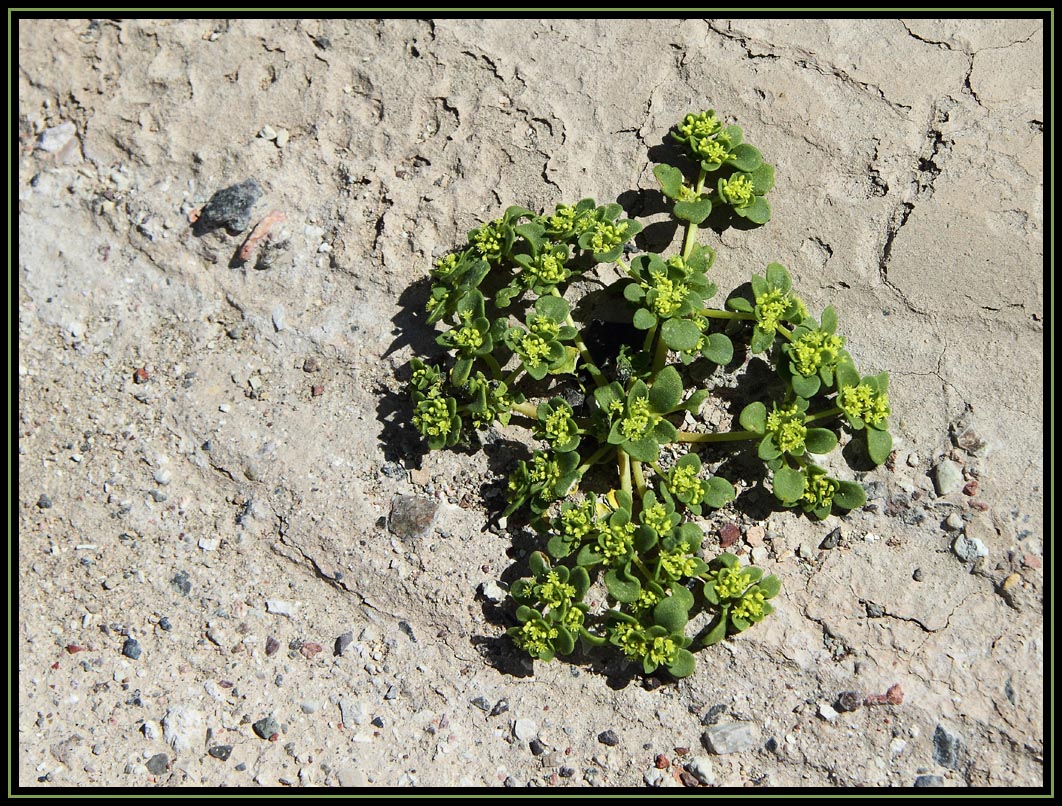 Gravel Ghost or Parachute Plant
(Atrichoseris platyphylla)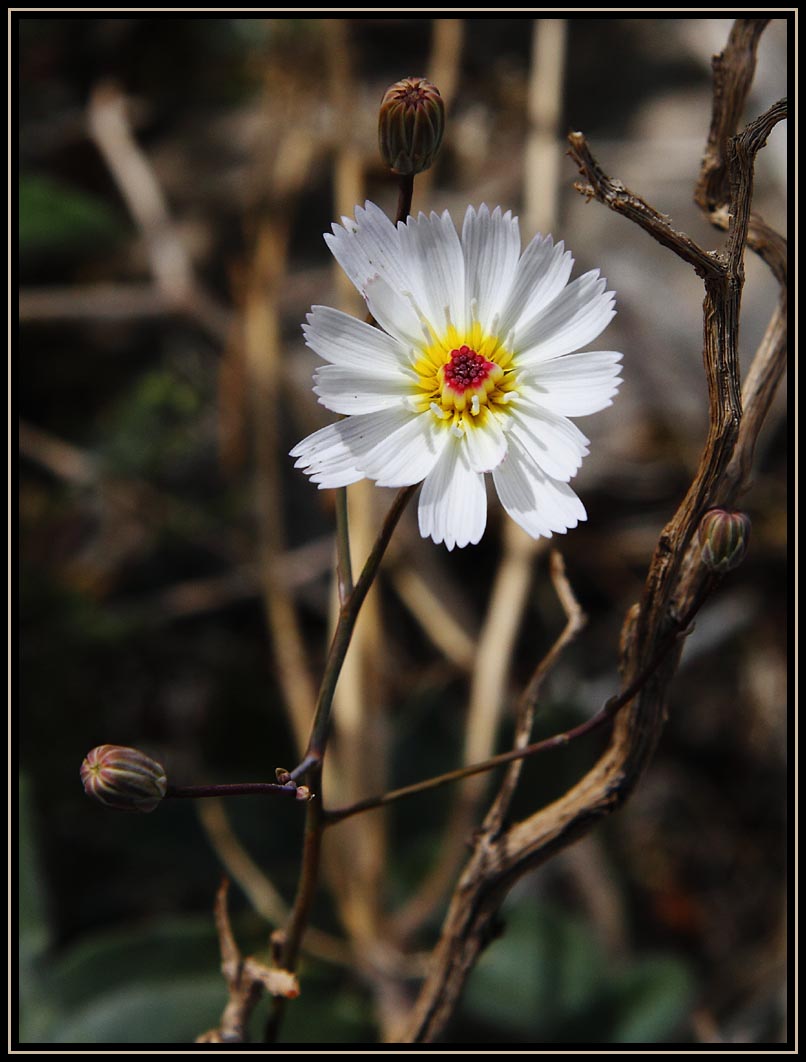 Desert Gold or Desert Sunflower
(Geraea canescens)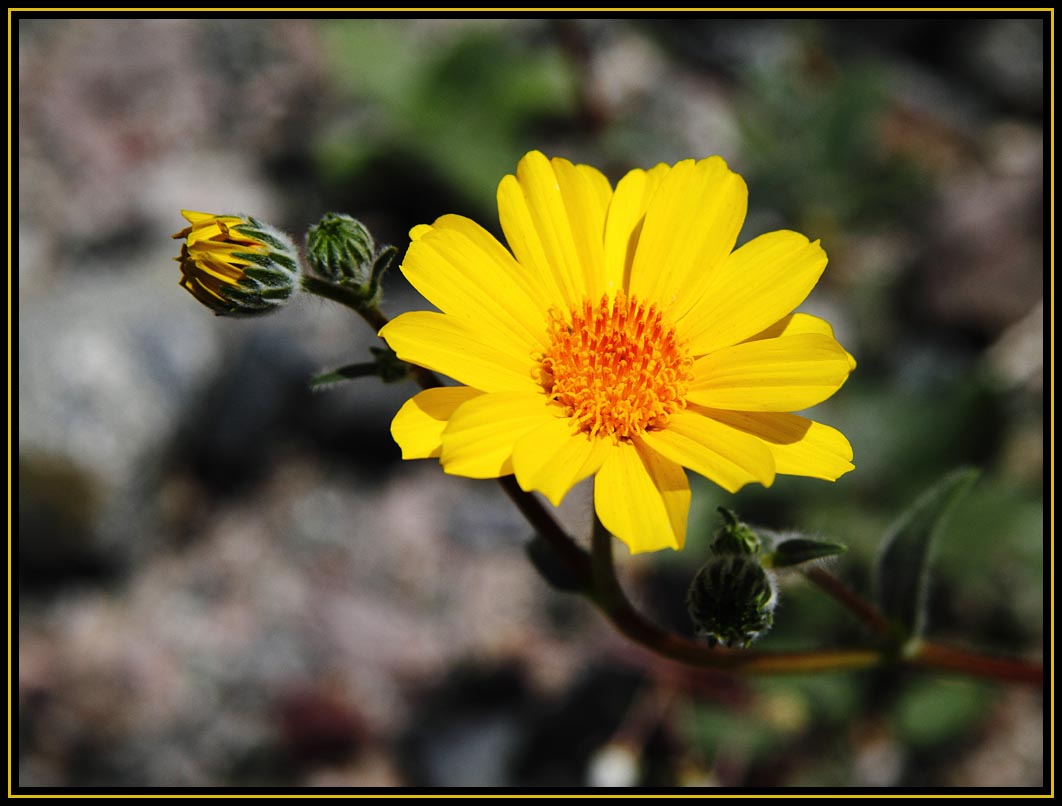 Lots of Desert Gold at the southern end of the park.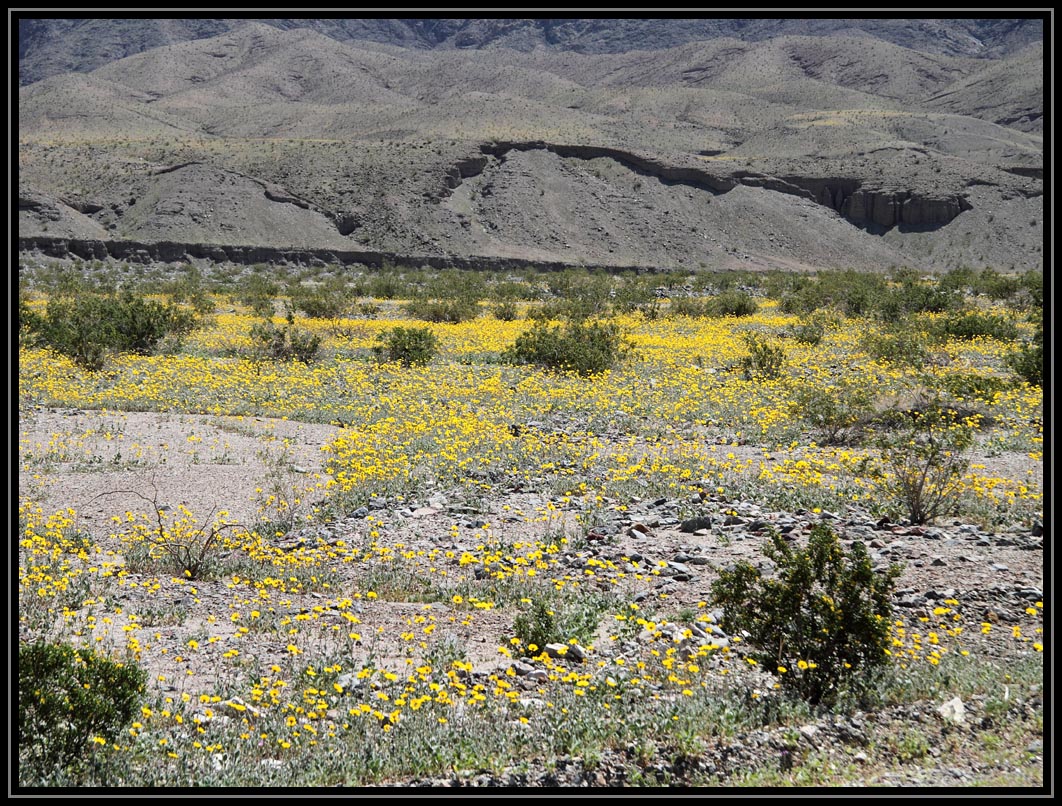 Desert Sand Verbena
(Abronia villosa)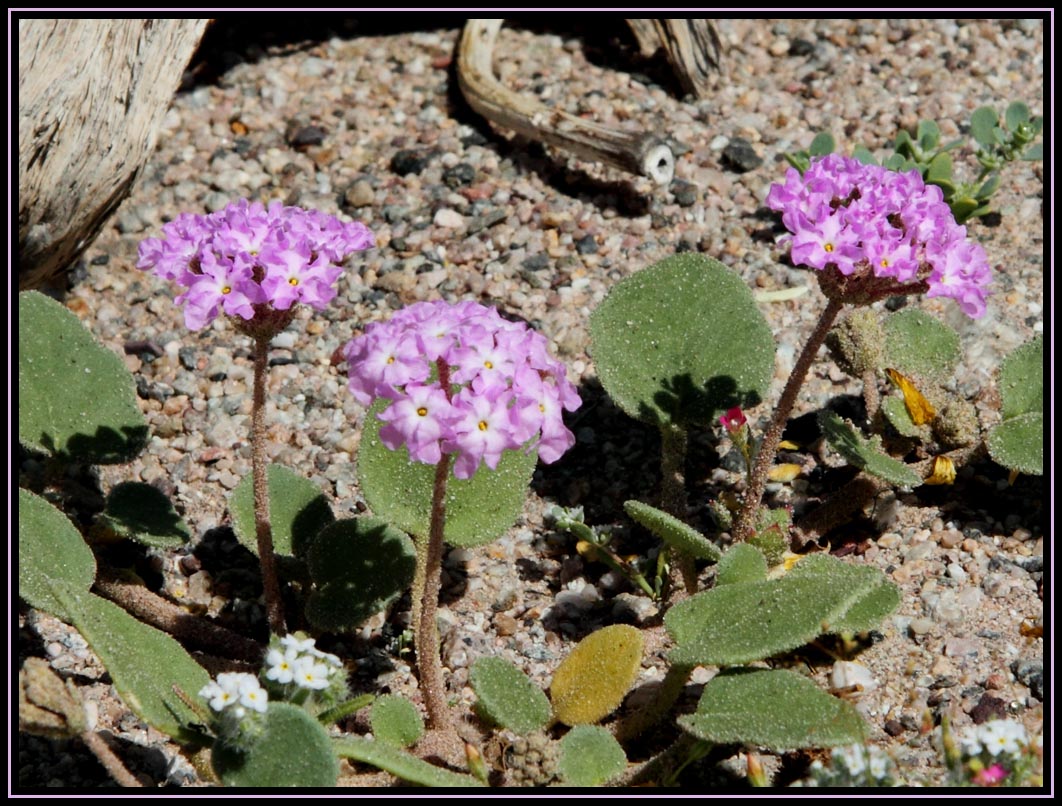 Desert Five-Spot
(Eremalche rotundifolia)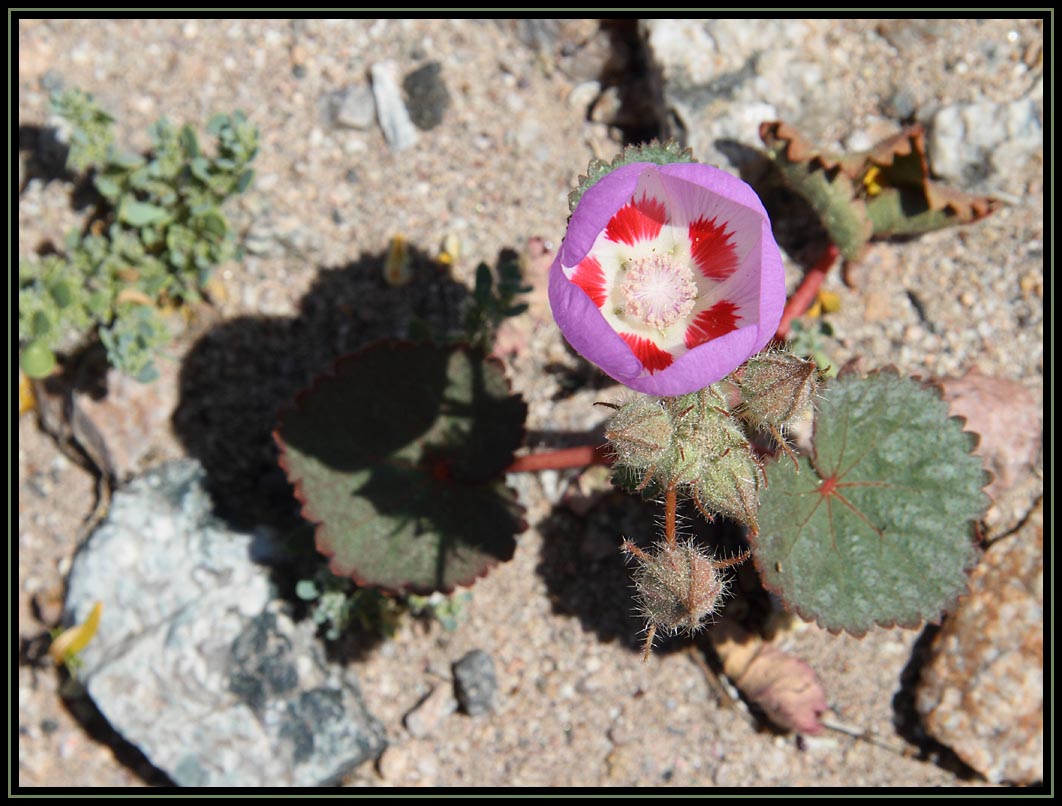 Mix of Desert Gold and Desert Sand Verbena.