We finally made it into Florida. Our first campground was Navarre Beach Campground a few miles east of Pensacola.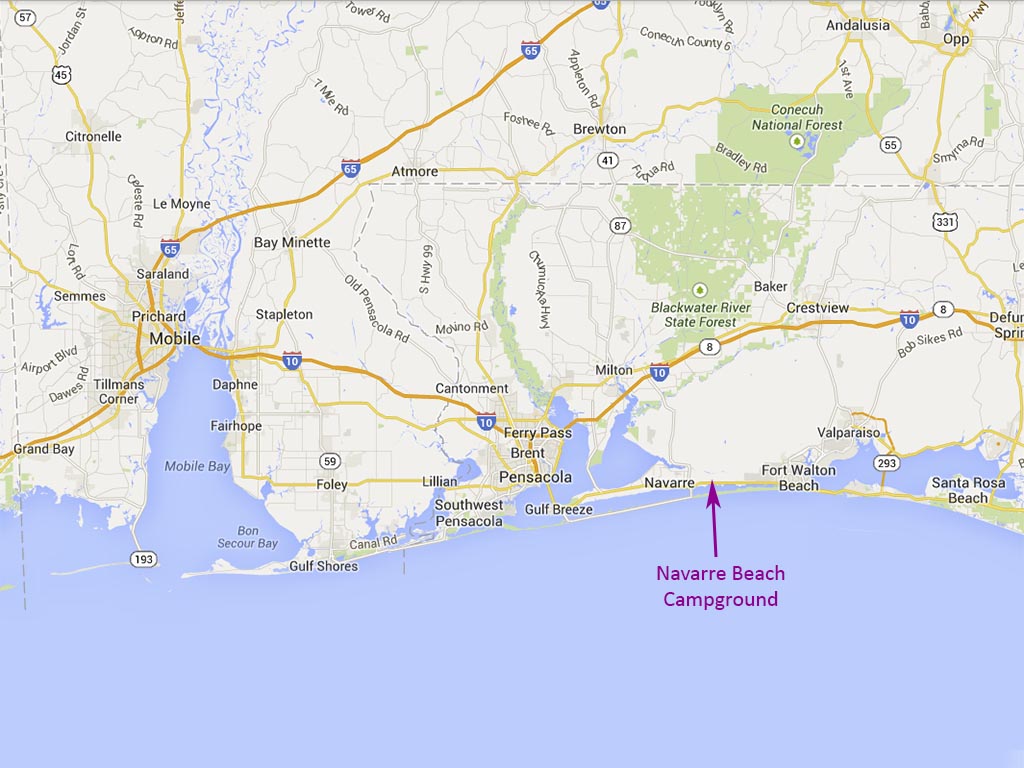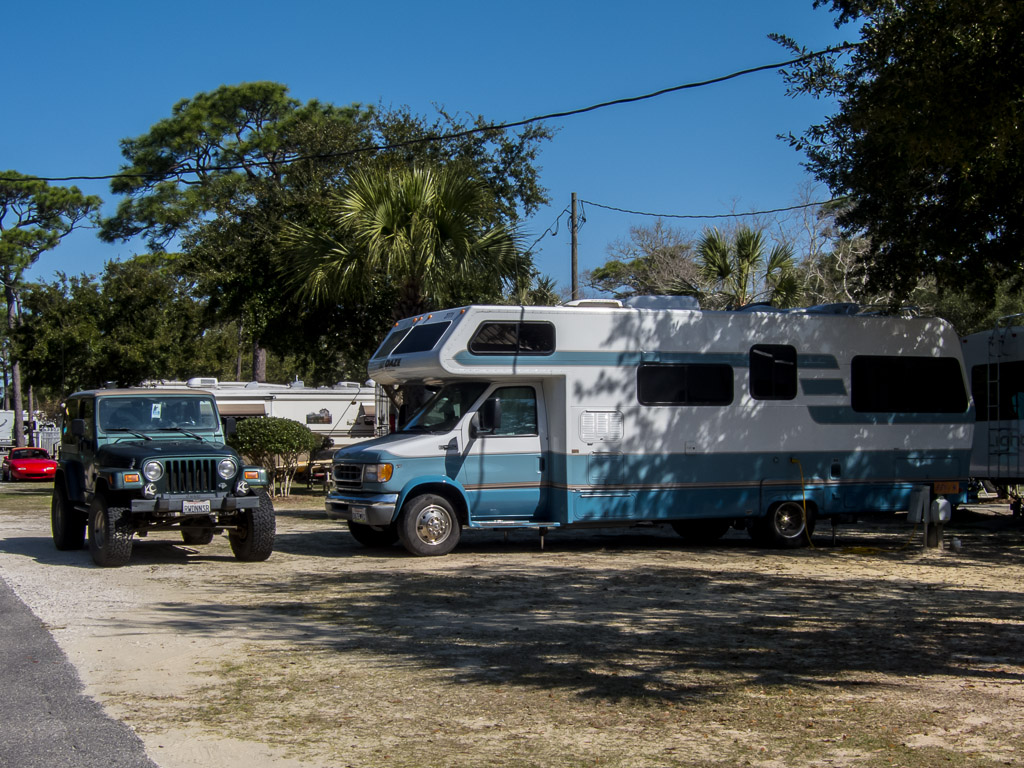 All along the Gulf Coast we had seen evidence of damage from past hurricanes. Often we could see the remains of destroyed docks and piers.

At least the RV park's pier was in good repair and available for sunset strolls.