After leaving Louisiana, we drove through Mississippi and on to Dauphin Island, Alabama. Dauphin Island is a small barrier island south of Mobile, Alabama. Mississippi only has about 44 miles of gulf coastline and Alabama only has about 53.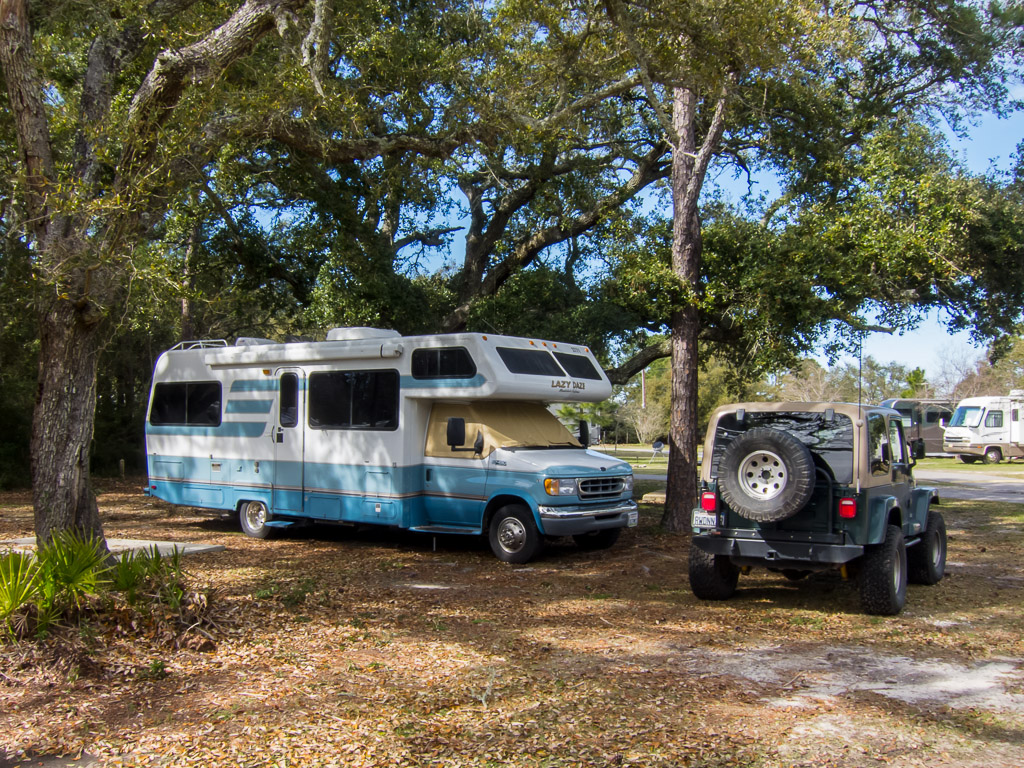 A view of the beach next to the campground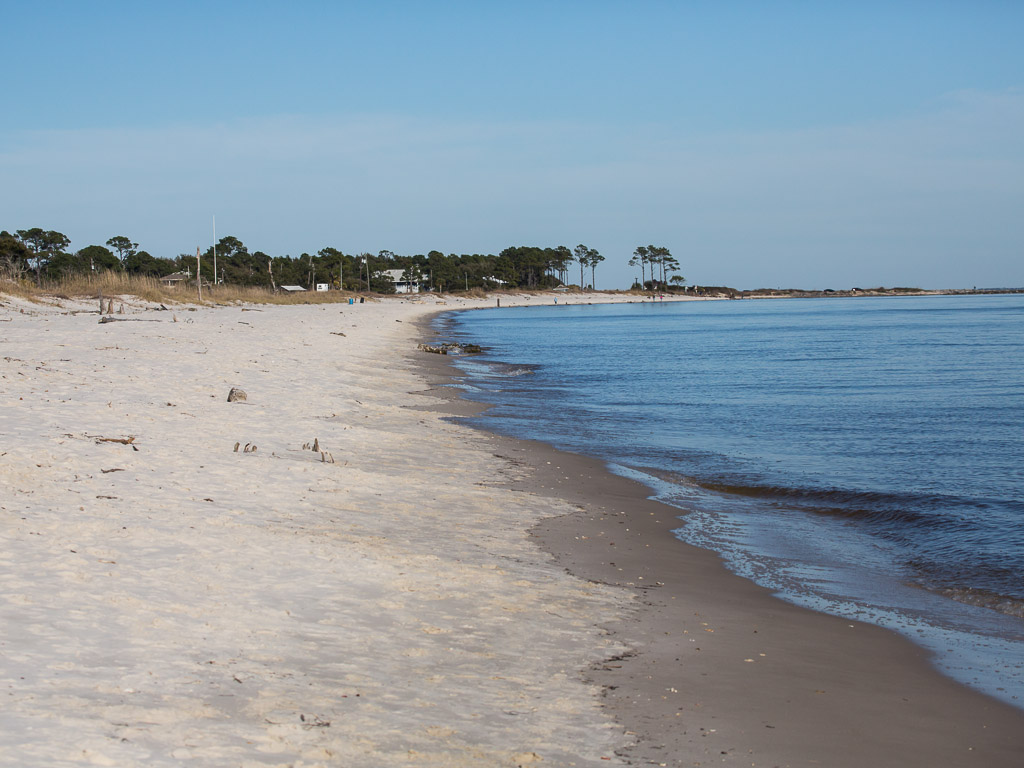 There were many oil and gas production platforms visible off the coast.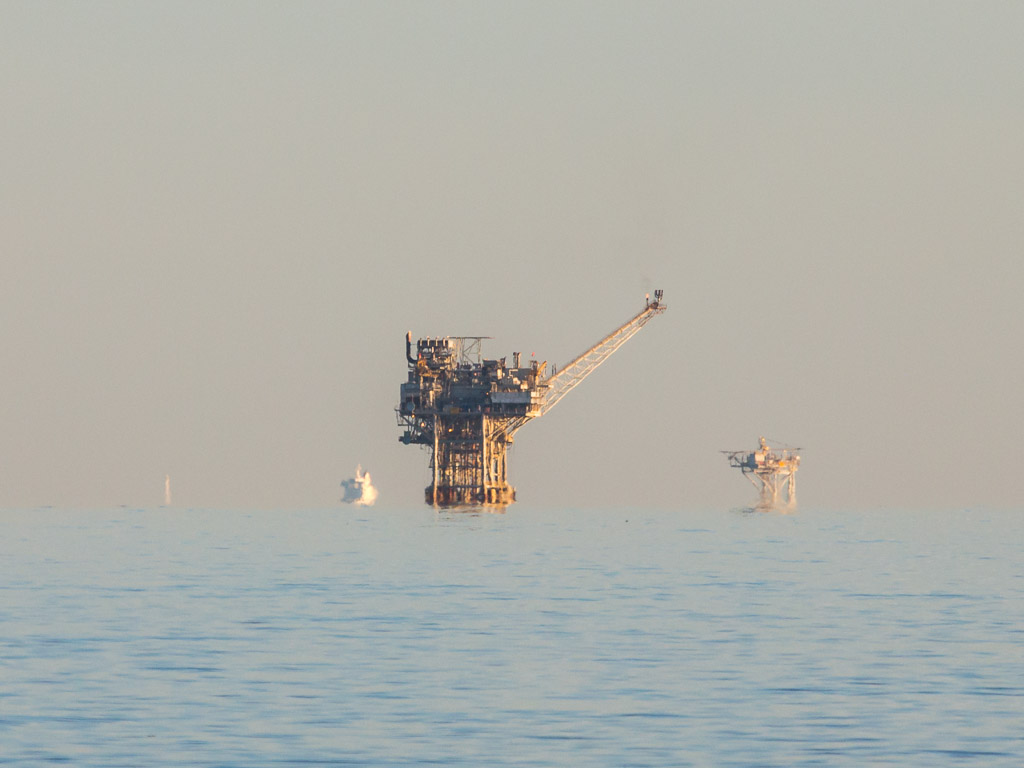 The interesting remains of a tree stump being eroded away by the ocean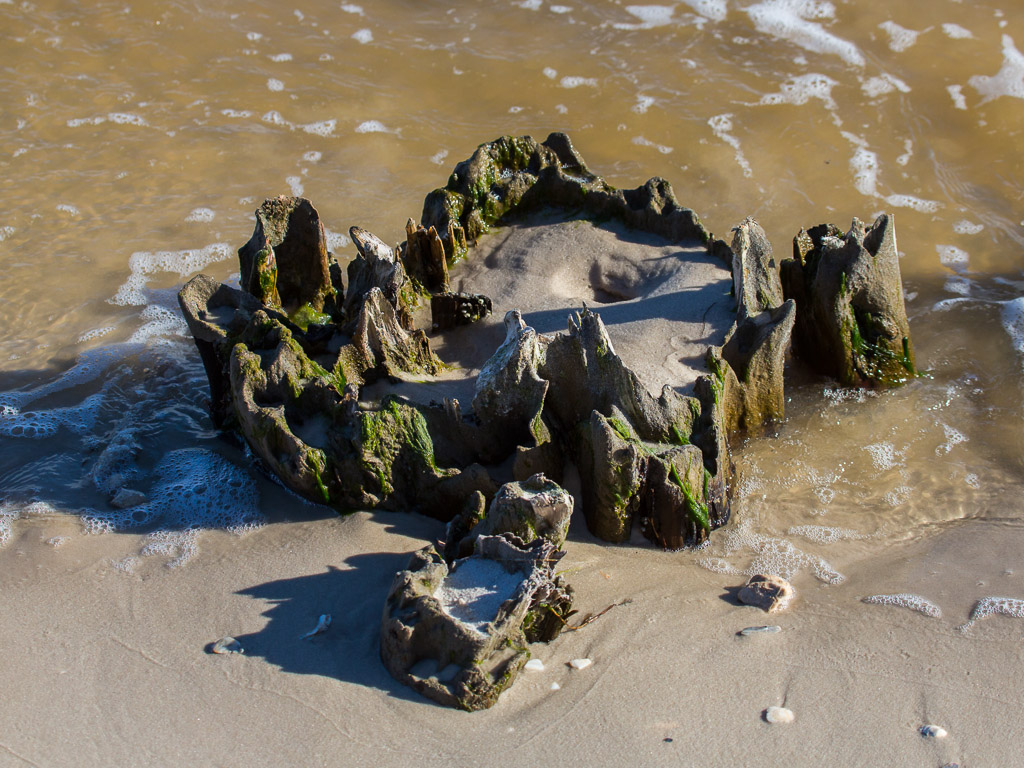 Adjoining the campground is the
Dauphin Island Audubon Bird Sanctuary. Even thought we were too early for the spring migrants, we had a nice stroll through part of the sanctuary.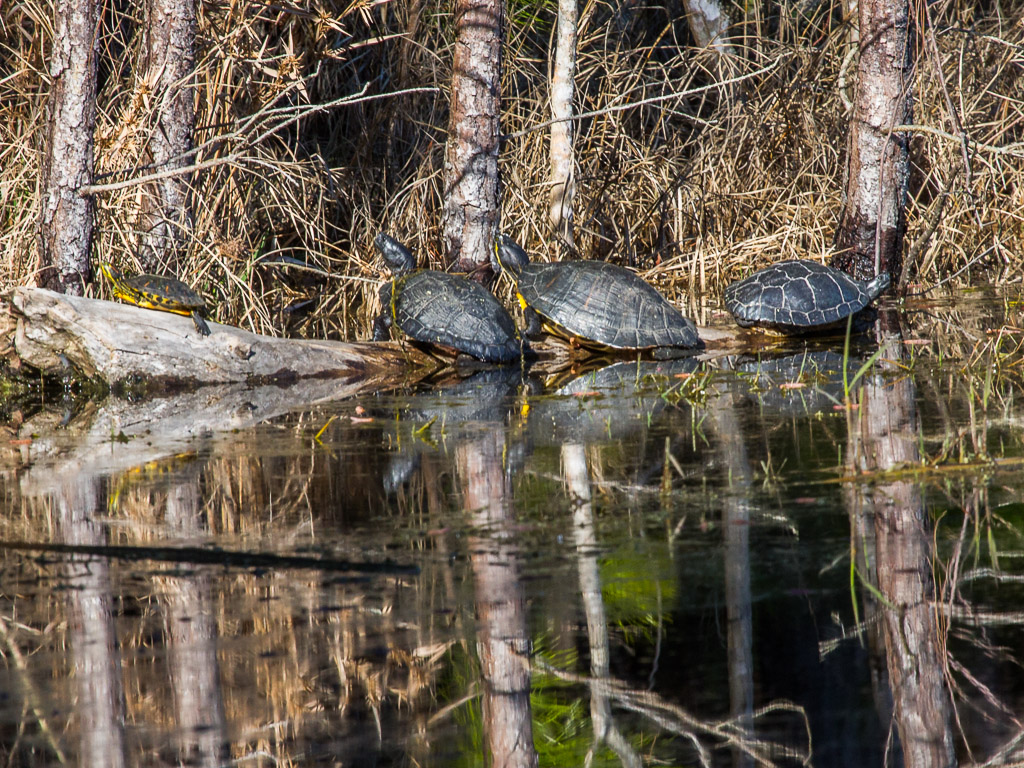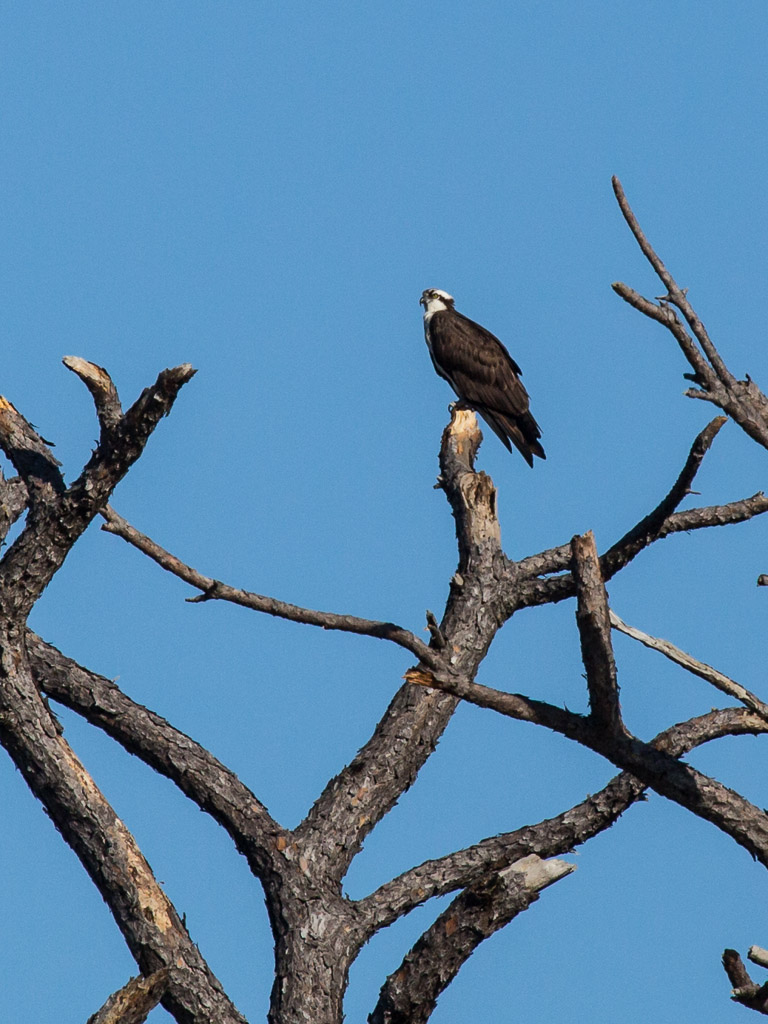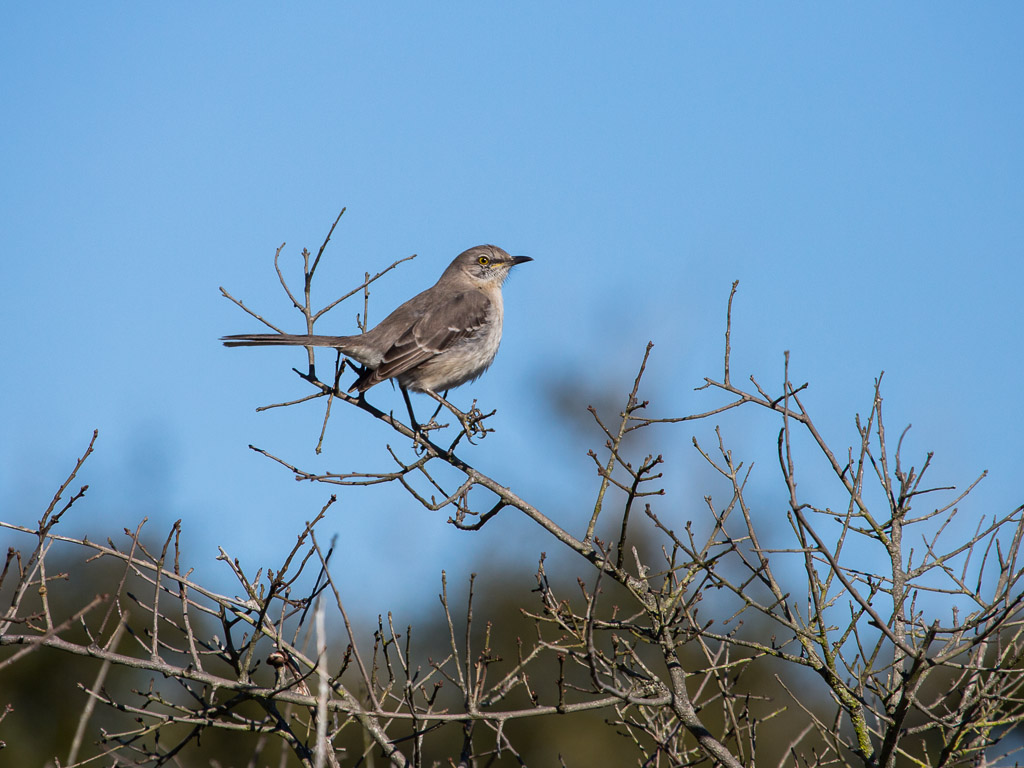 This Great-horned Owl had taken over an Osprey nest platform.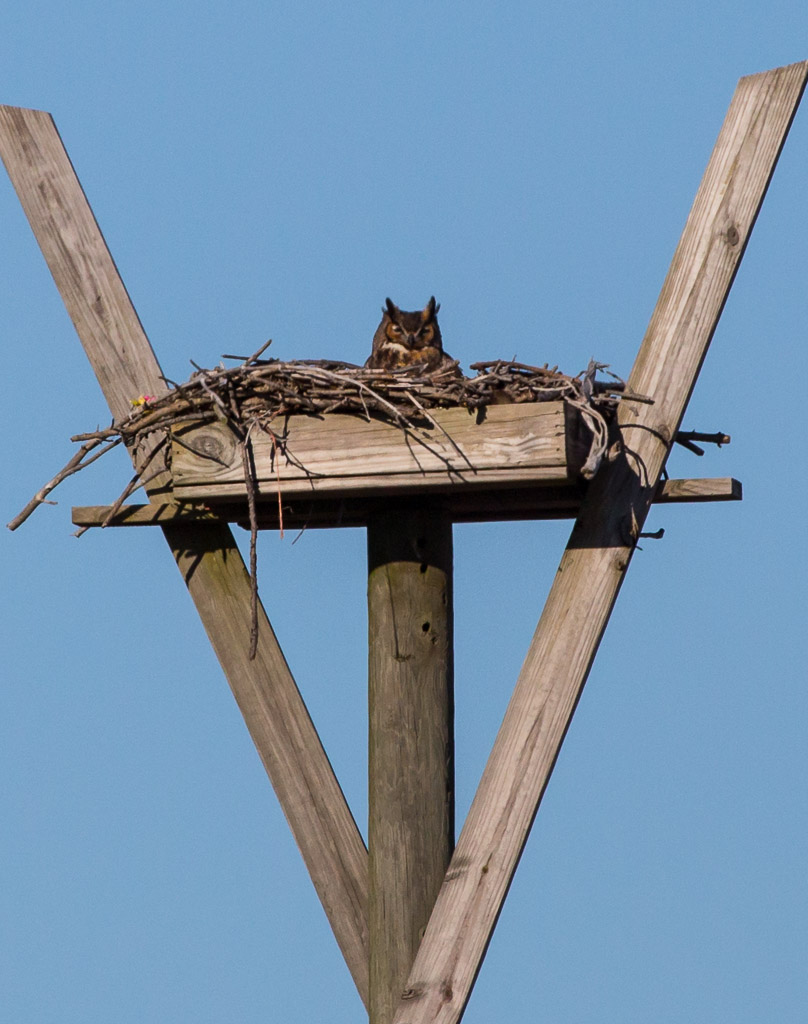 We drove to the west end of the island for one of the sunsets.
A Pelican illuminated by sunset light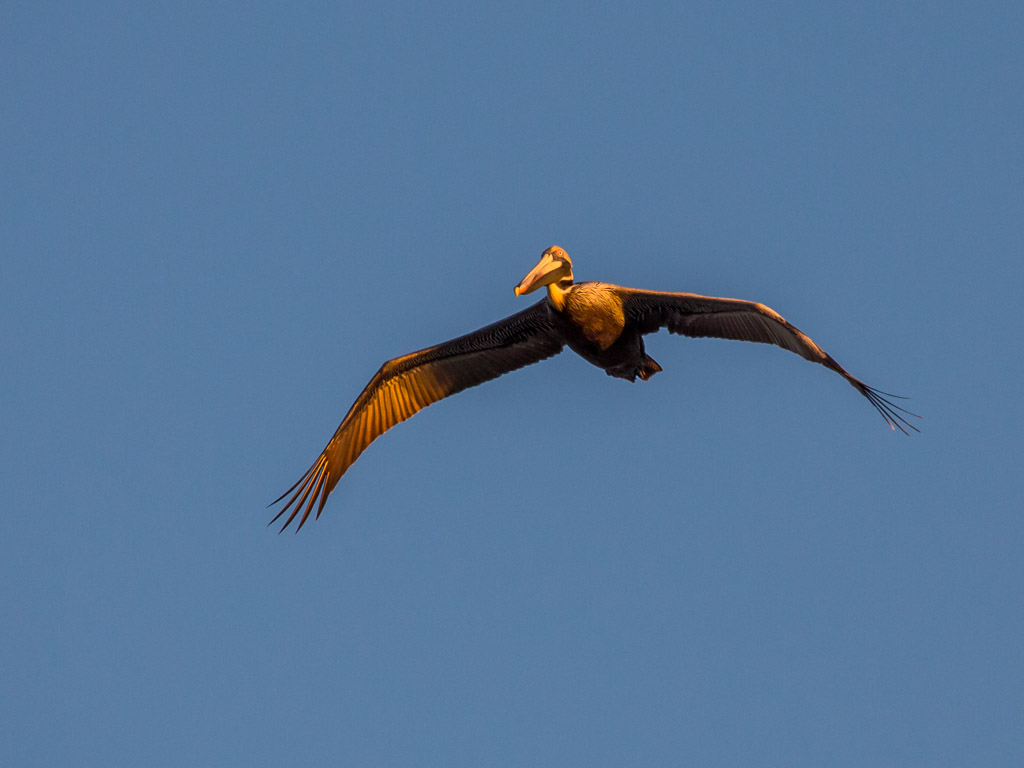 There were several dolphin feeding off the beach