On March 13th we left the Cape Coral area and headed across Southern Florida to visit some friends near Fort Lauderdale. We opted for the more scenic Tamiami Trail (US 41) which passes through the Big Cypress National Preserve. Along this highway we stopped at the H.P. Williams Roadside Park which turned out to be an excellent wildlife viewing spot.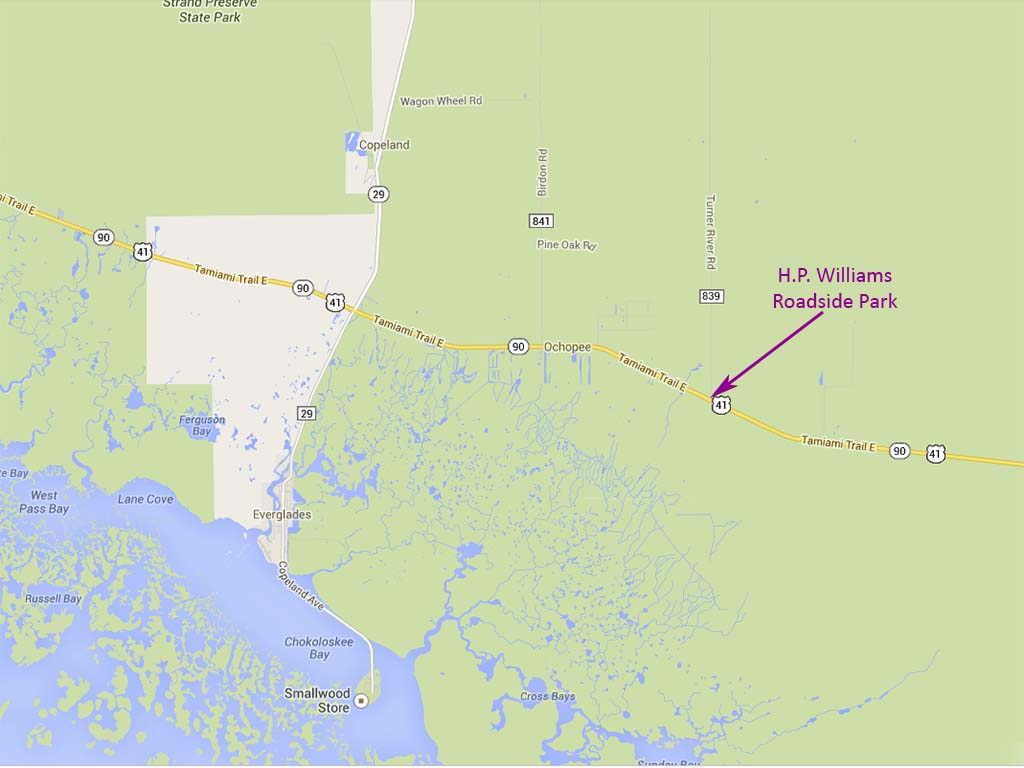 The Anhinga is a diving bird which stabs its prey with a sharply pointed bill. It is sometimes called the "Snake Bird" because it will often swim with its body under water and only its long neck and head above the surface. Because its feathers are not protected with a waterproof oil, they spend a lot of time with their wings spread, drying out the feathers.
Male Anhinga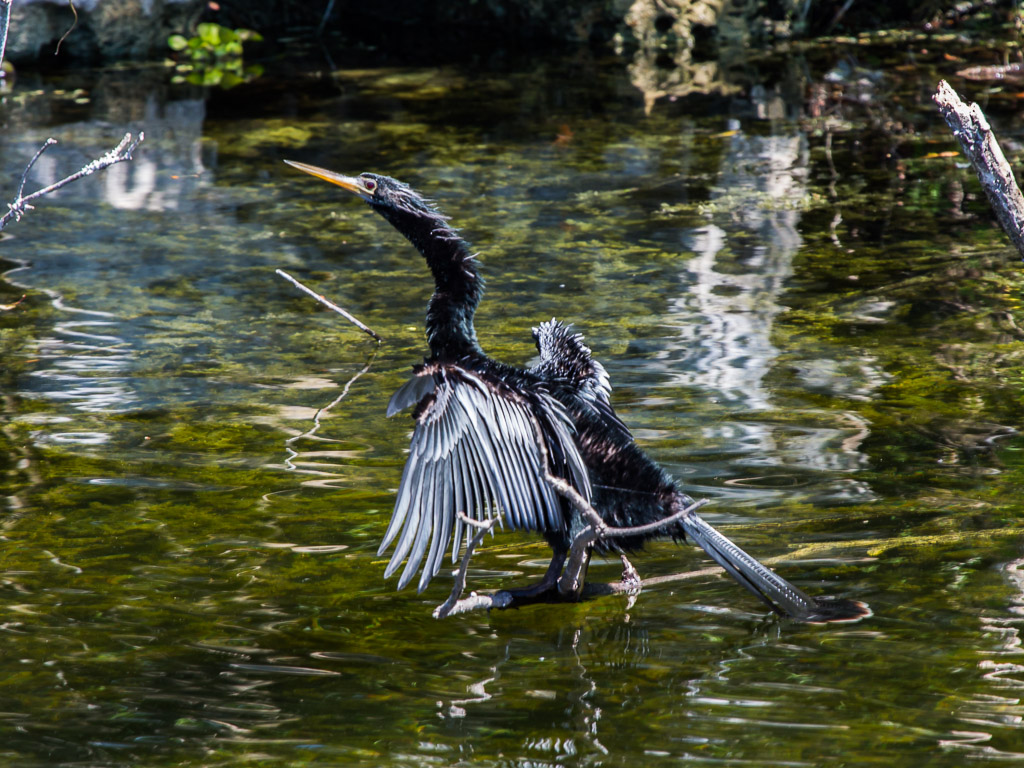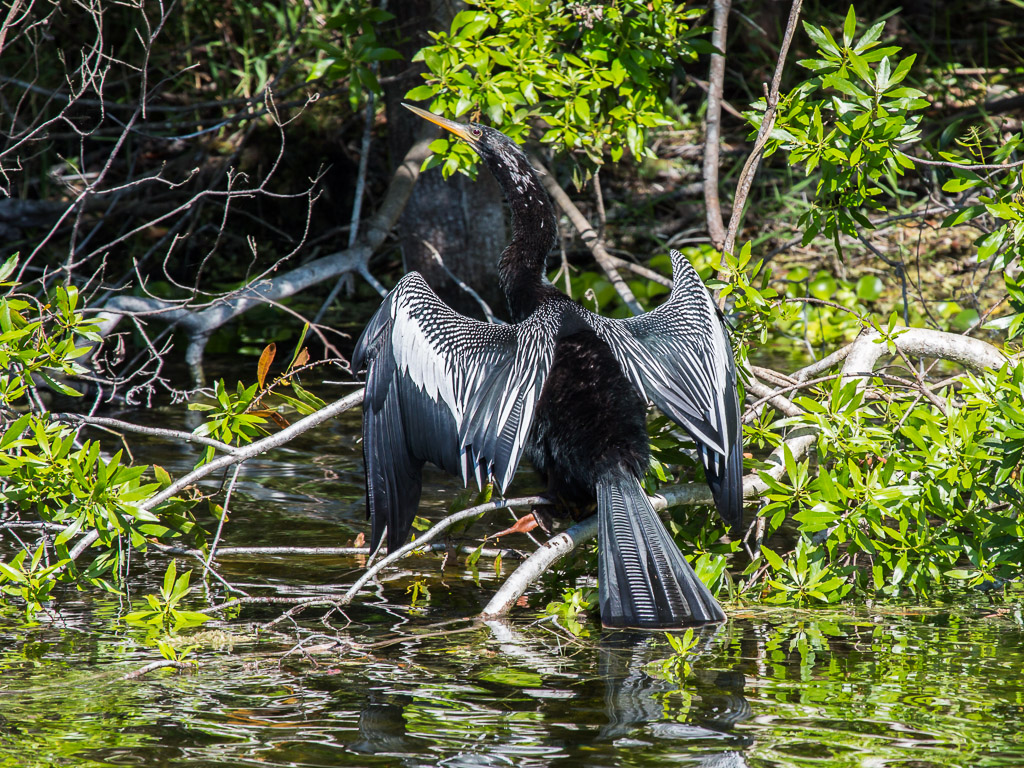 Female Anhinga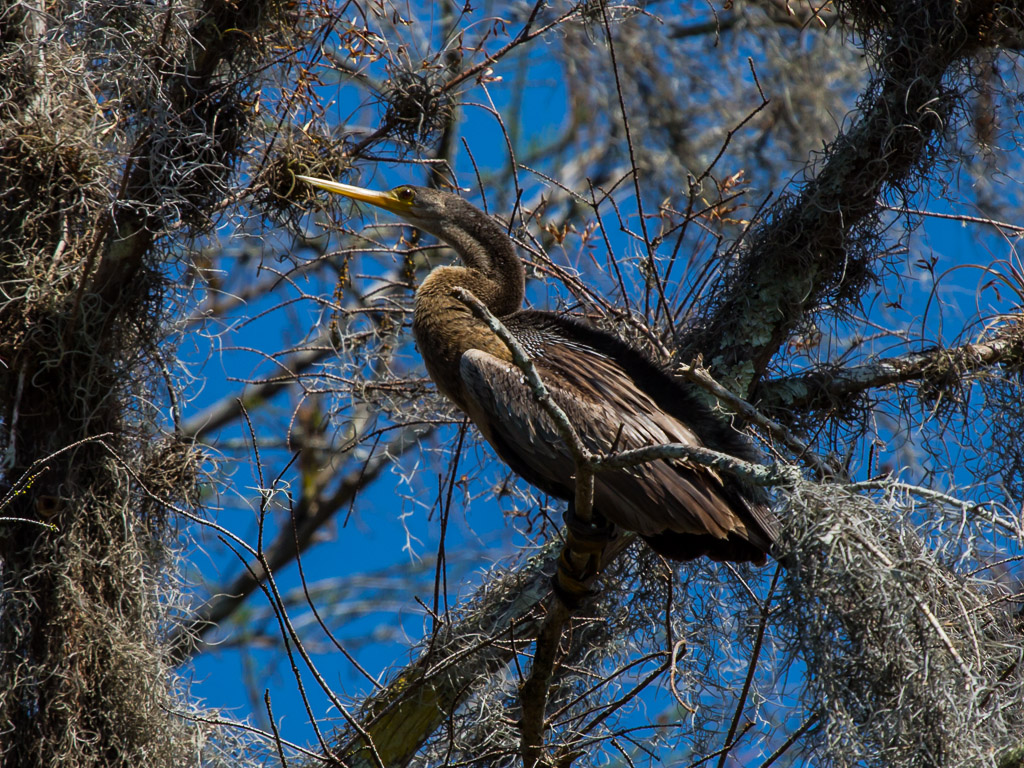 An Anhinga hunting under water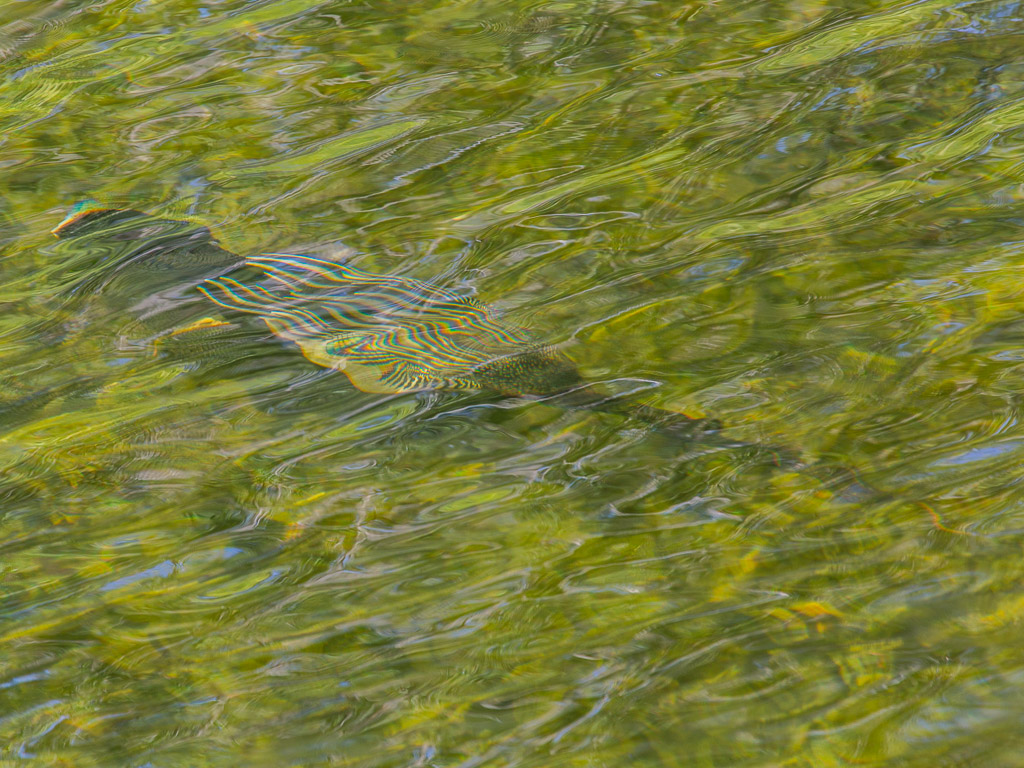 But the real attention getters were several Alligators





"My! What big teeth you have!"





There were lots of fish in the water for the Alligators.




"Hmmm, I like eating lizards, but this one looks a little too big for me to swallow!"