This post is just a collection of different images from the Refuge.
We often saw flocks of blackbirds feeding in the grain fields along with the cranes and geese. In flight they were fascinating to watch, as a flock tended to move like some large, organic blob. Some of the flocks had large numbers of Red-Winged Blackbirds.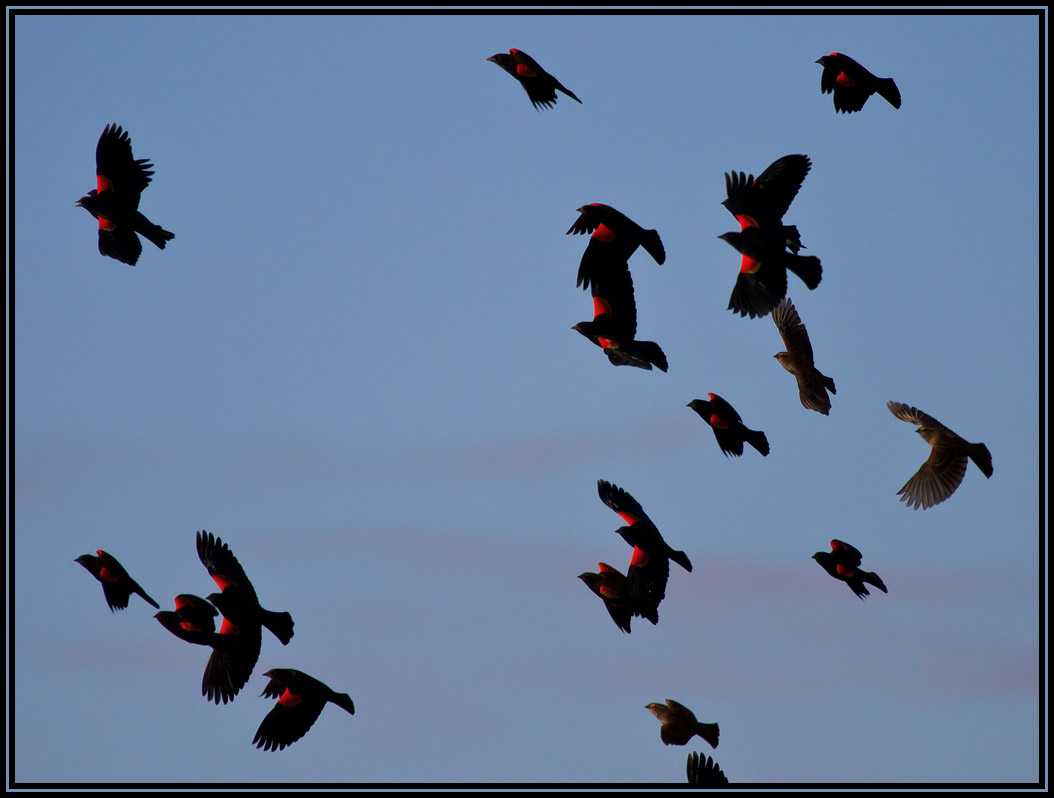 There are a lot of Gambel's Quail in the area. This well fed one was spotted at the refuge visitor's center.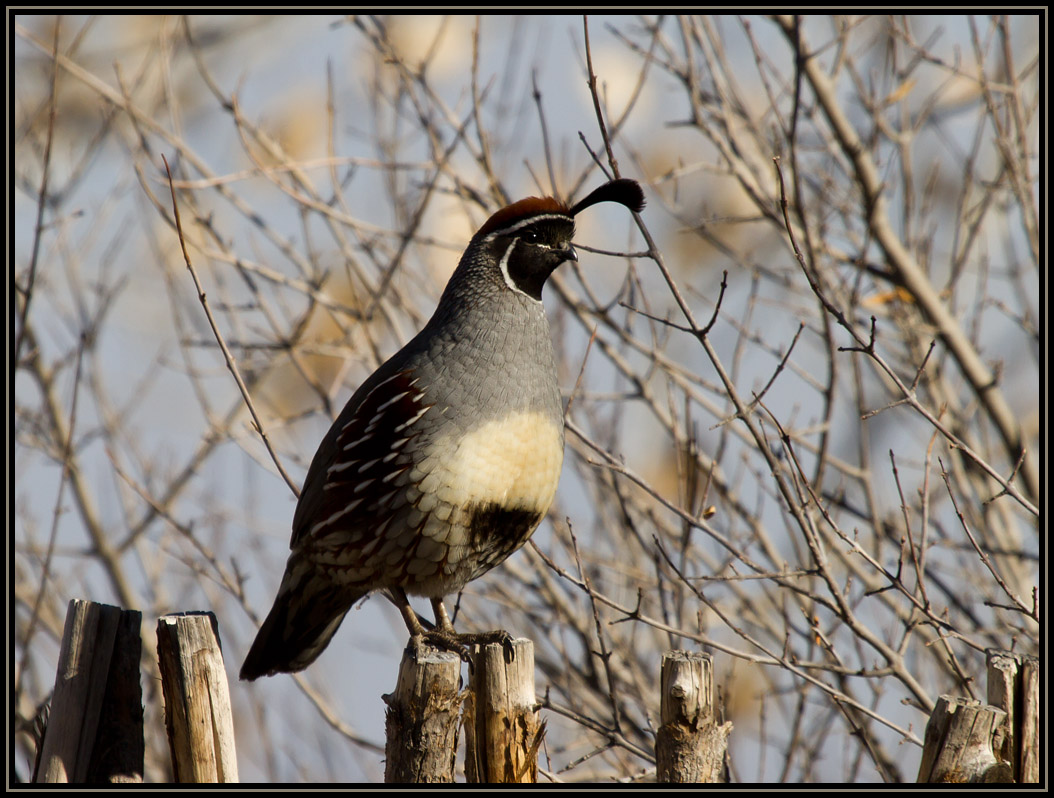 This Northern Flicker was also spotted near the visitor's center.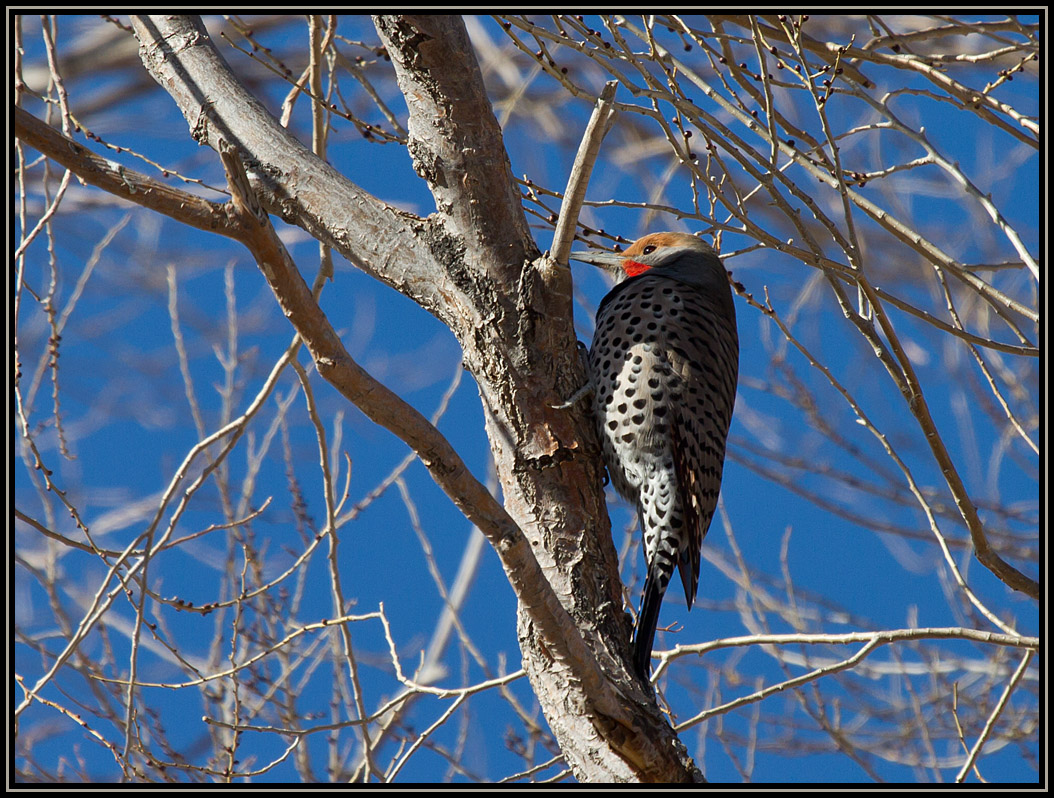 This American Goldfinch was feeding on the dried thistles.
We often saw Mule Deer, including this nice buck.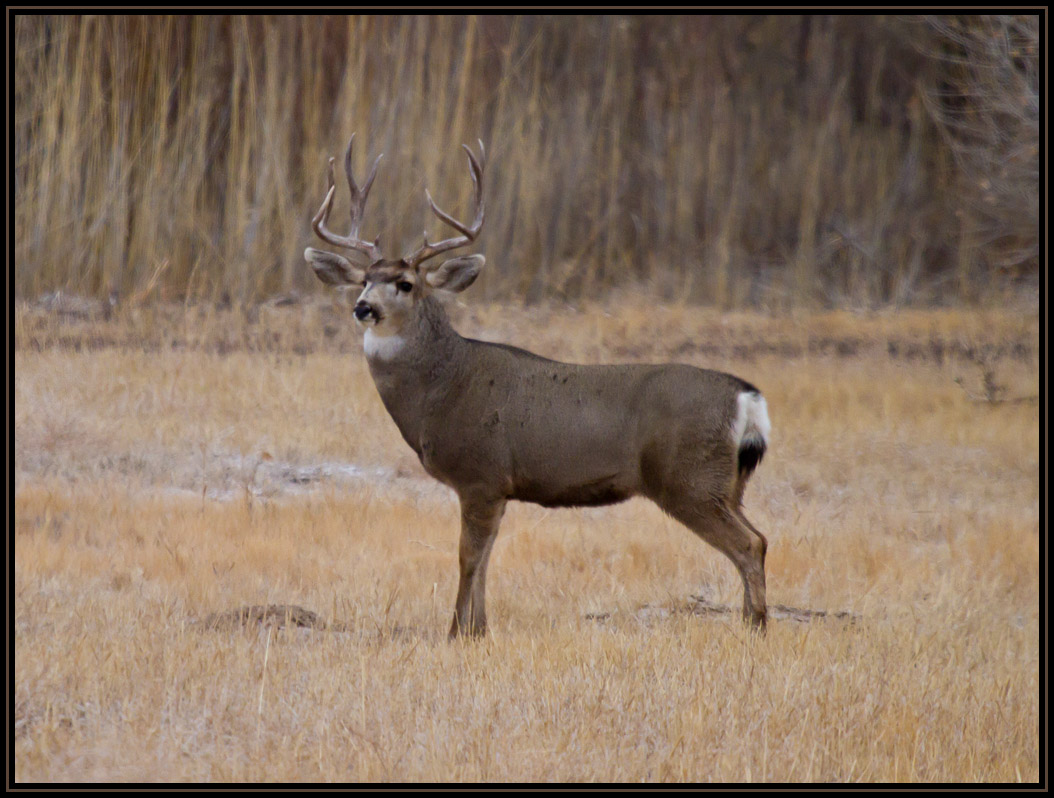 Another one of the local coyotes prowling the refuge.