The largest number of wintertime visitors to the refuge appears to be the ducks. When we visited this past January, they estimated that there were over 50,000 ducks at the refuge. The refuge gets several species of ducks, which we are still learning to identify.
Northern Pintail in a frequently observed orientation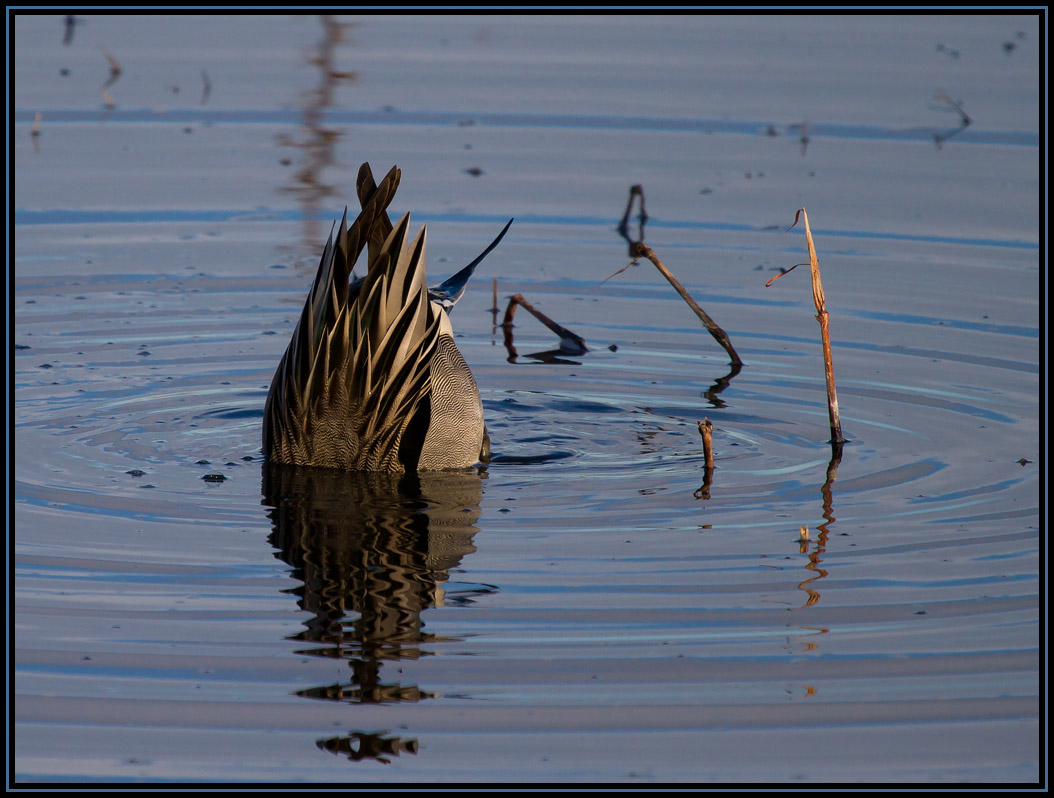 Northern Pintail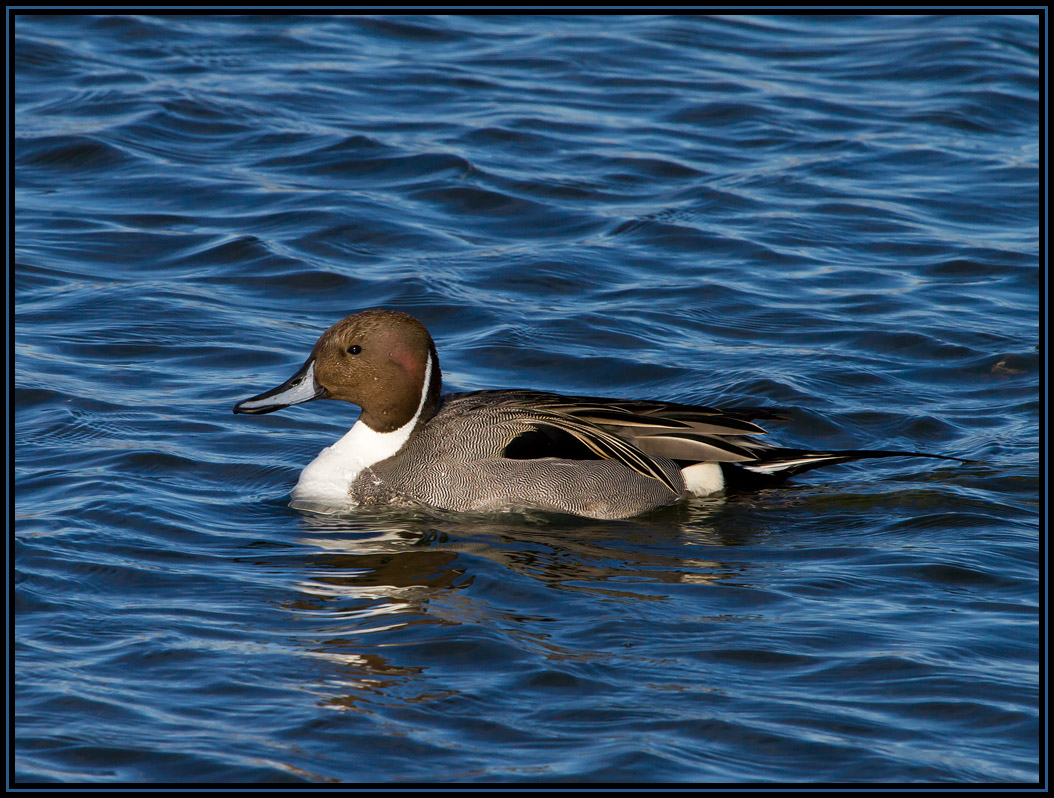 Ring-necked Ducks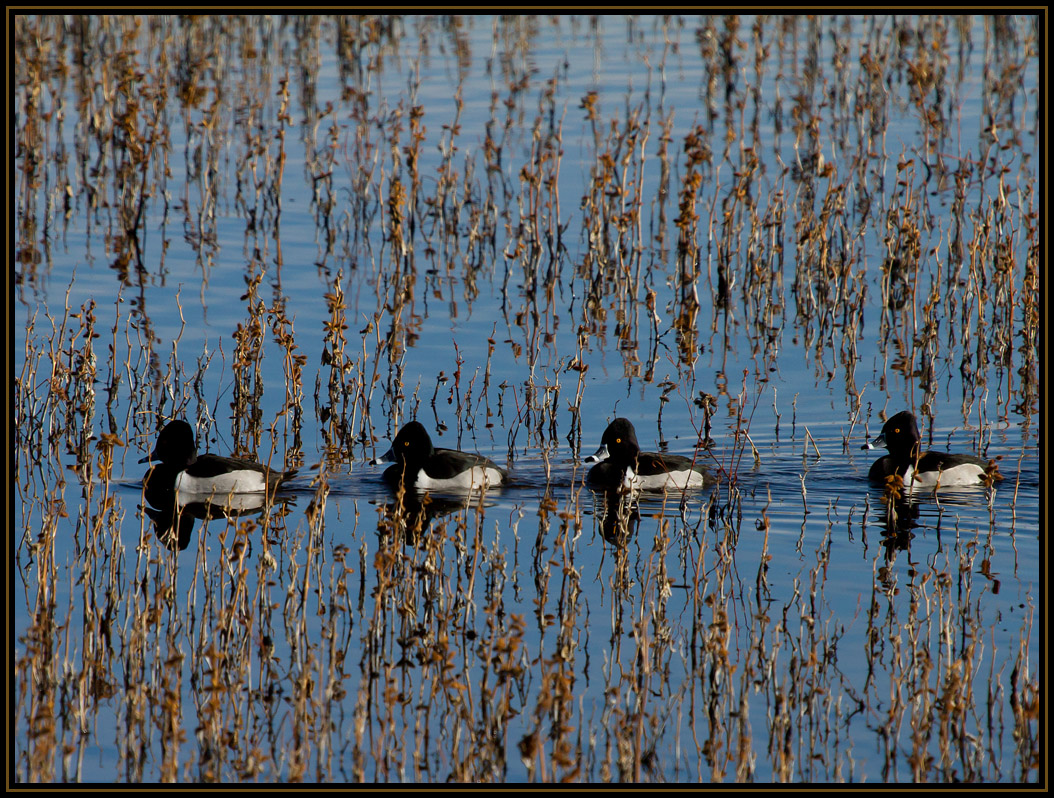 Northern Shovelers were often seen feeding in tight clusters.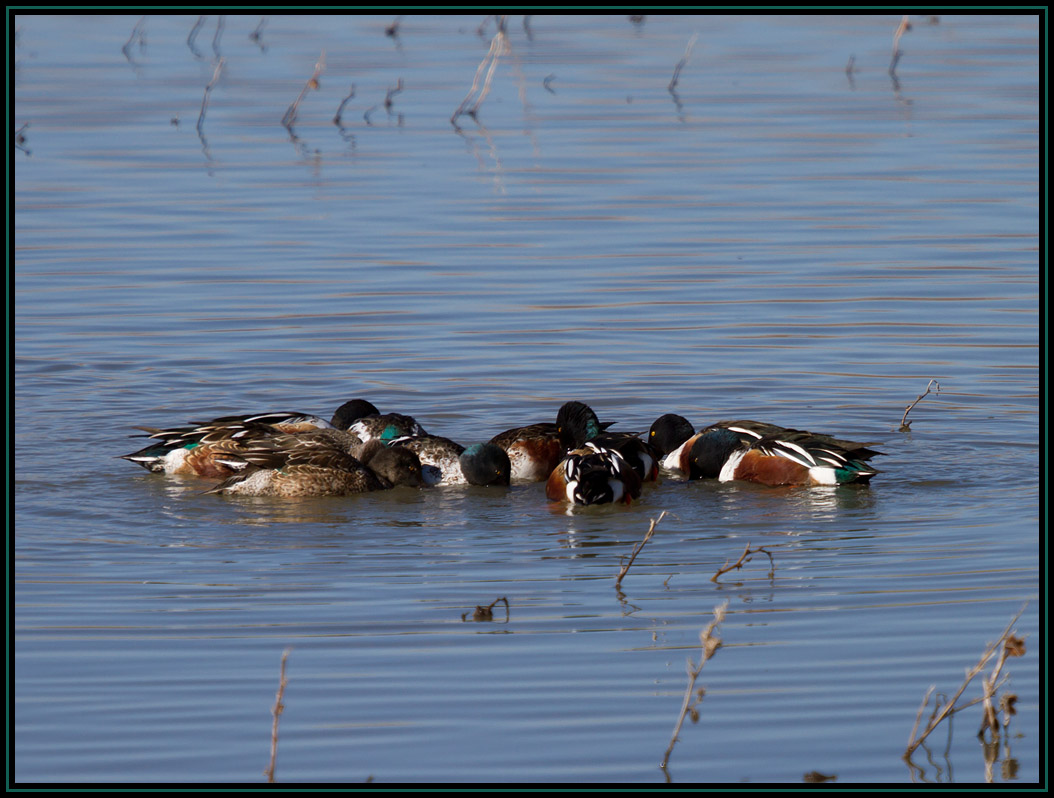 Mallards were fairly common.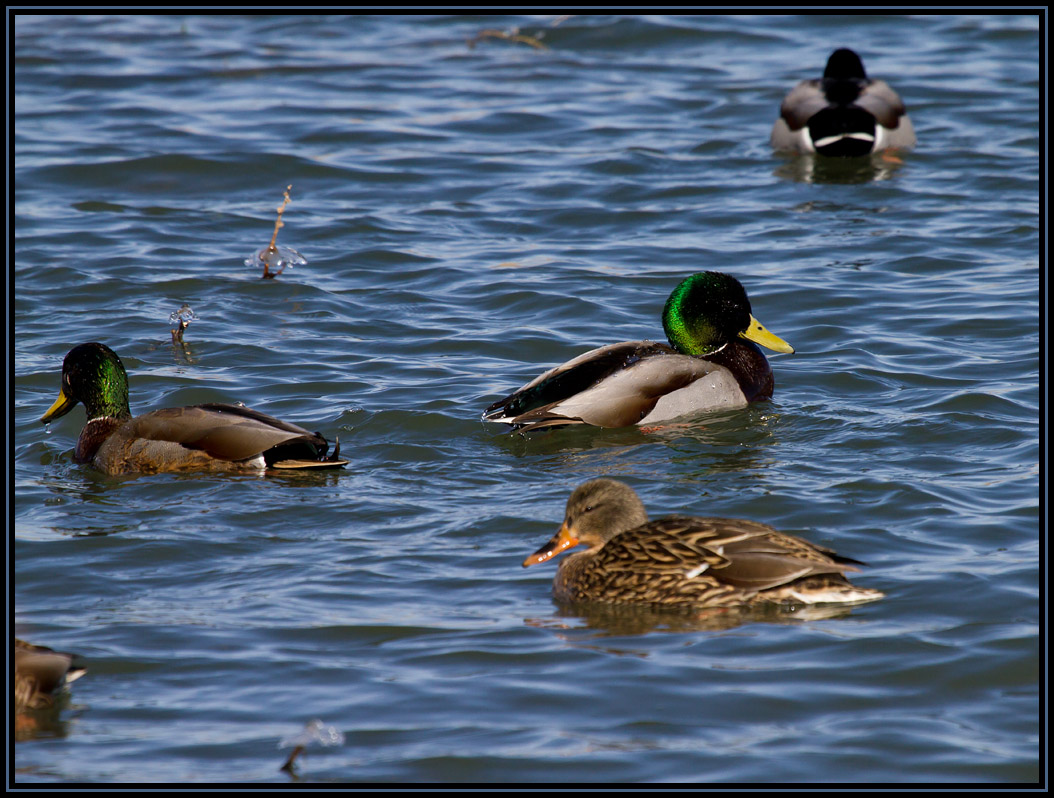 I caught this Mallard as he was ducking his head under the surface to bathe.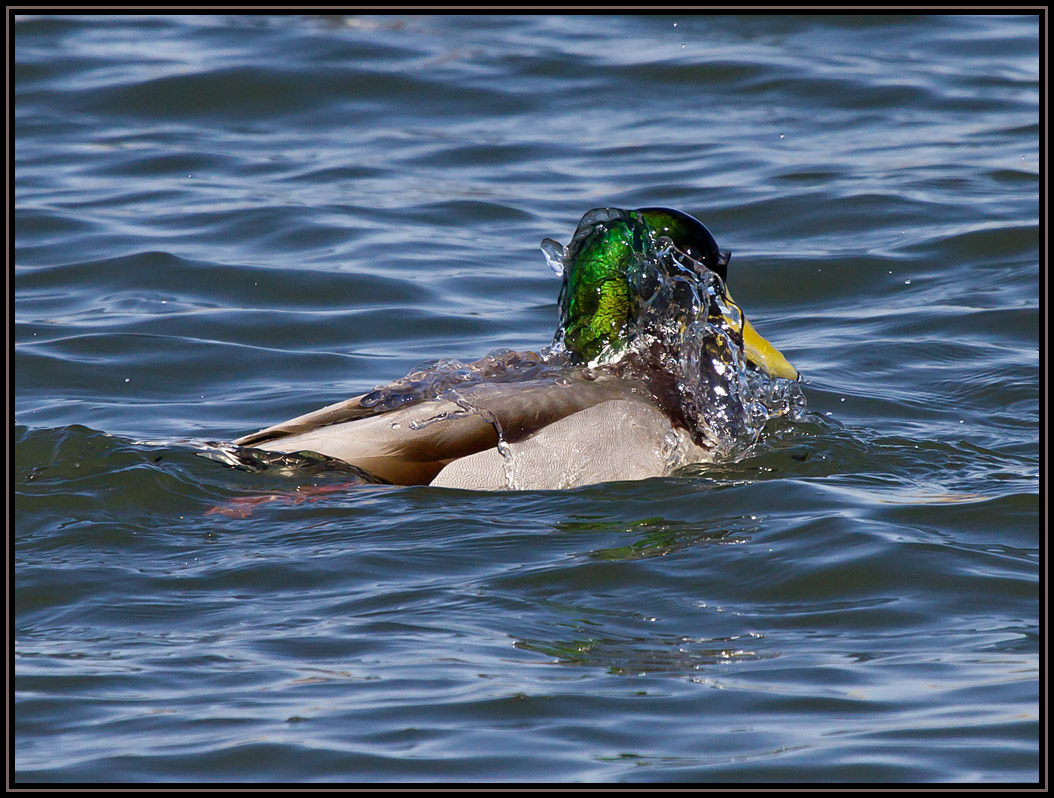 American Wigeon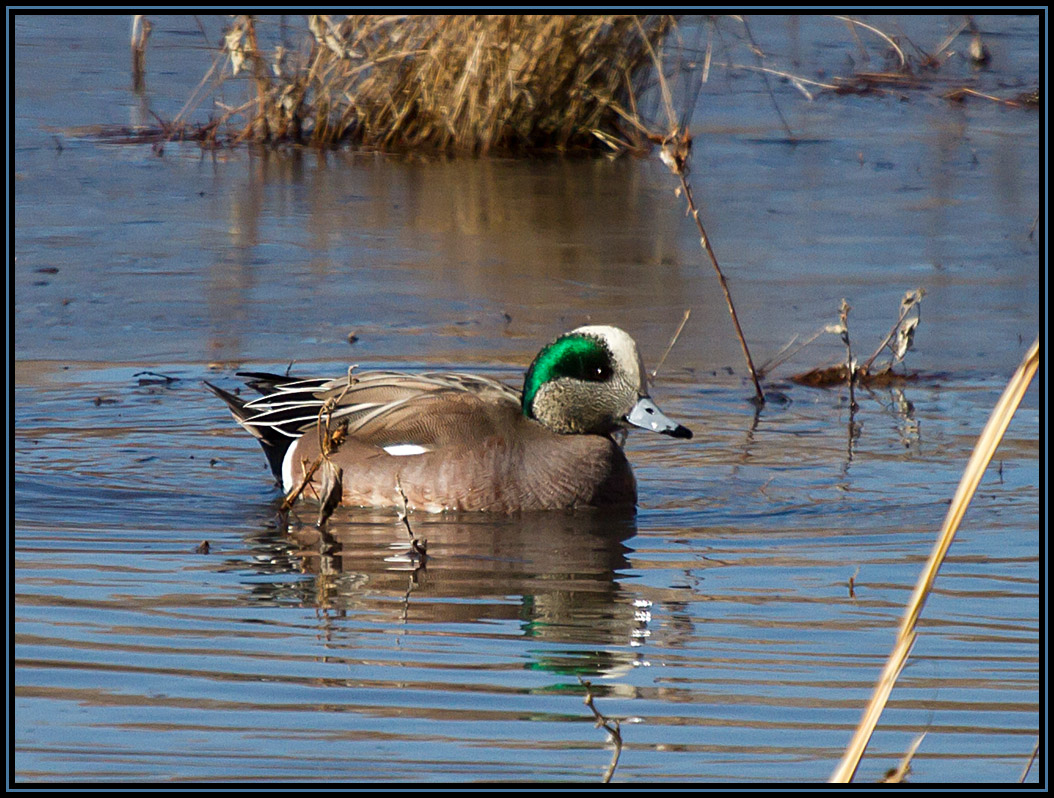 Lots of ducks (mostly Mallards) and Snow Geese were feeding in this grain field. Something would startle them and they would all "explode" into flight.