This post is images of a few of the many of thousands of Geese at Bosque del Apache this past January. By far the most numerous of the geese were the Snow Geese. We also saw more Canada Geese this visit than we had before.
A few Snow Geese flying over the grain fields.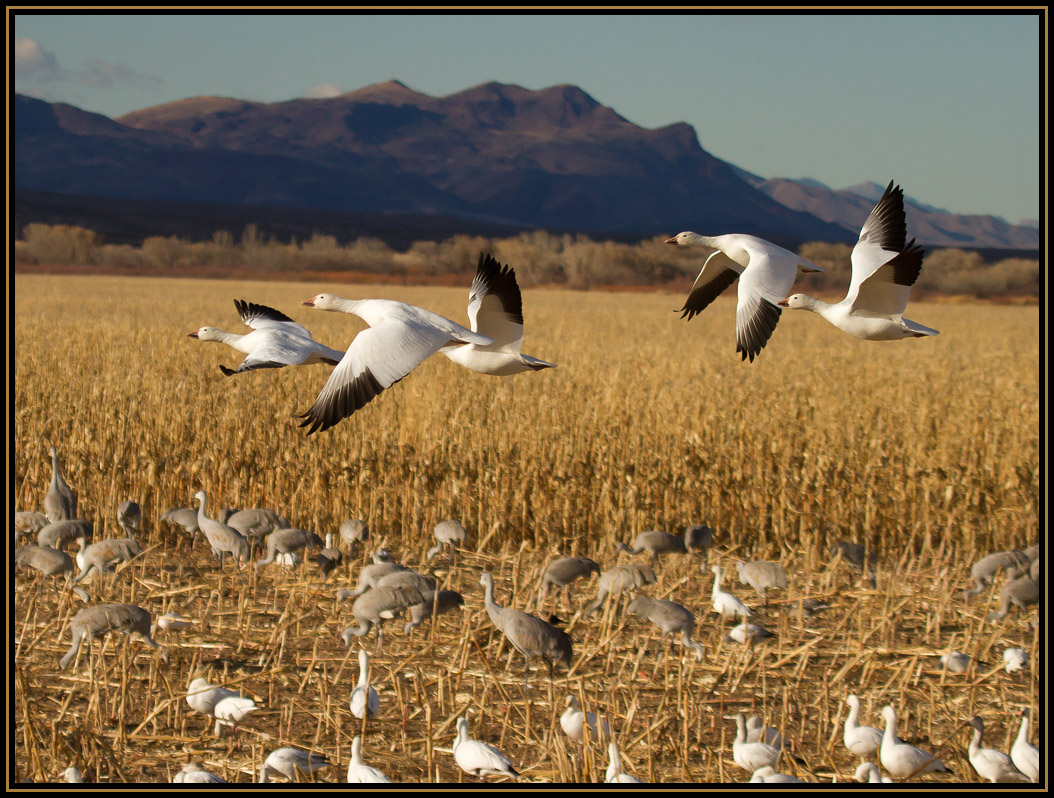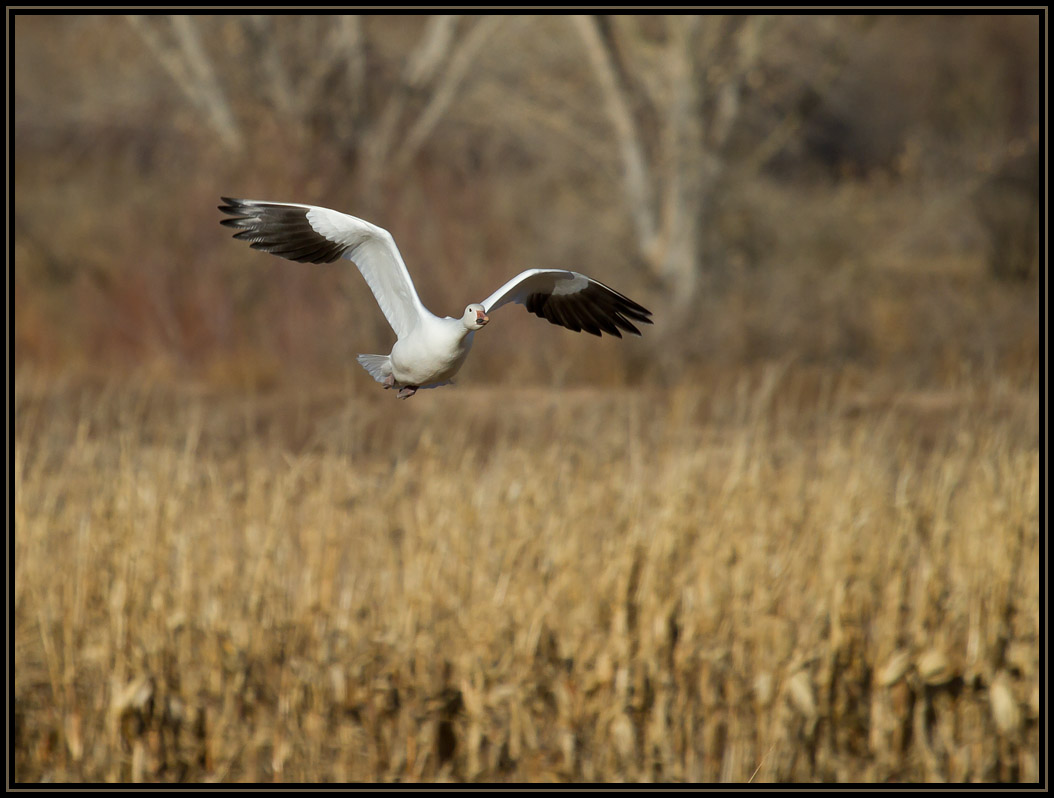 Looks like the Olympics synchronized flying event!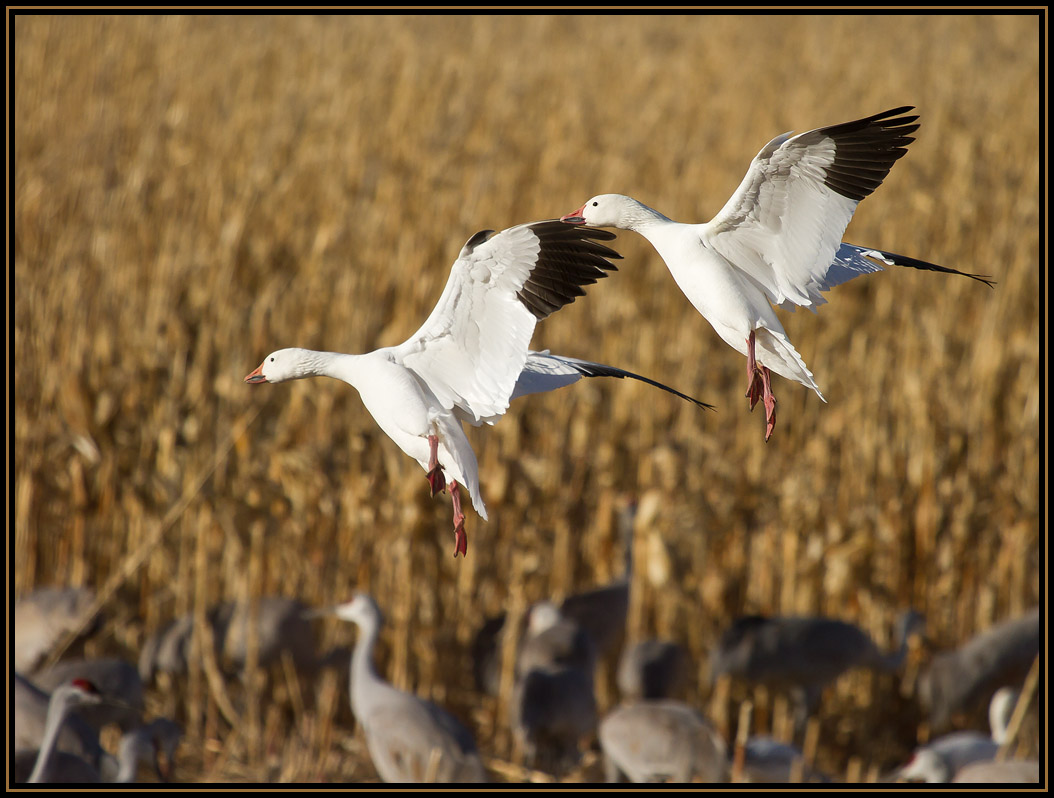 Lovely symmetry.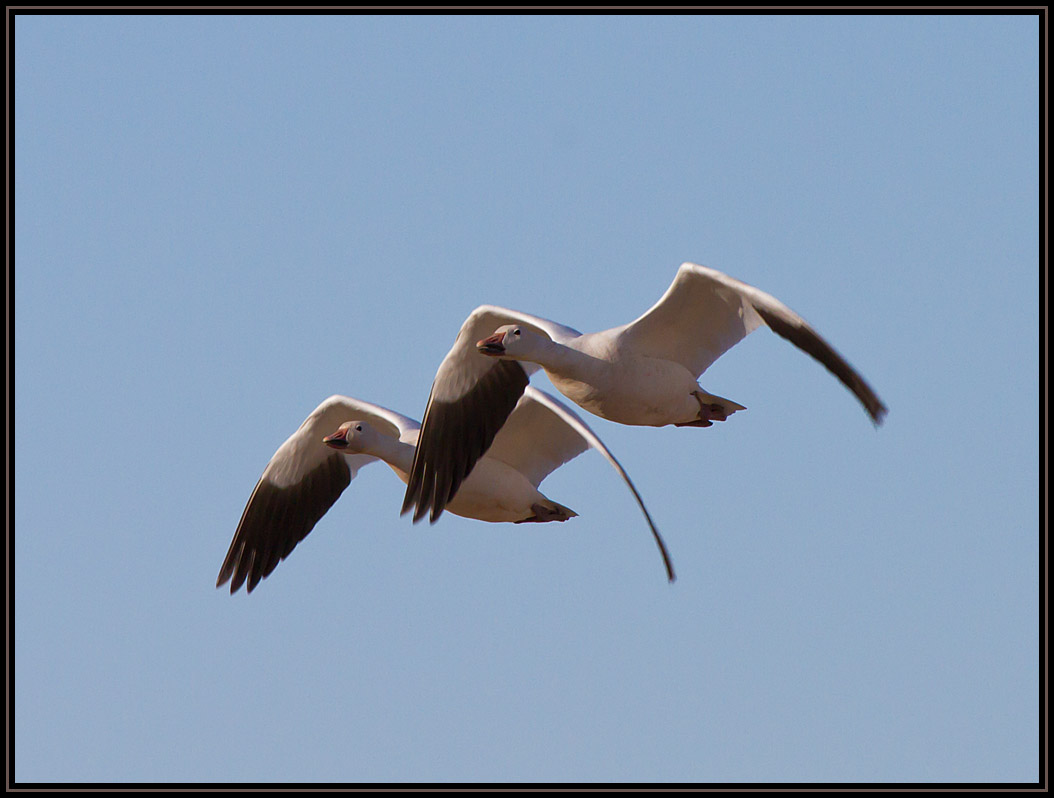 Coming at you!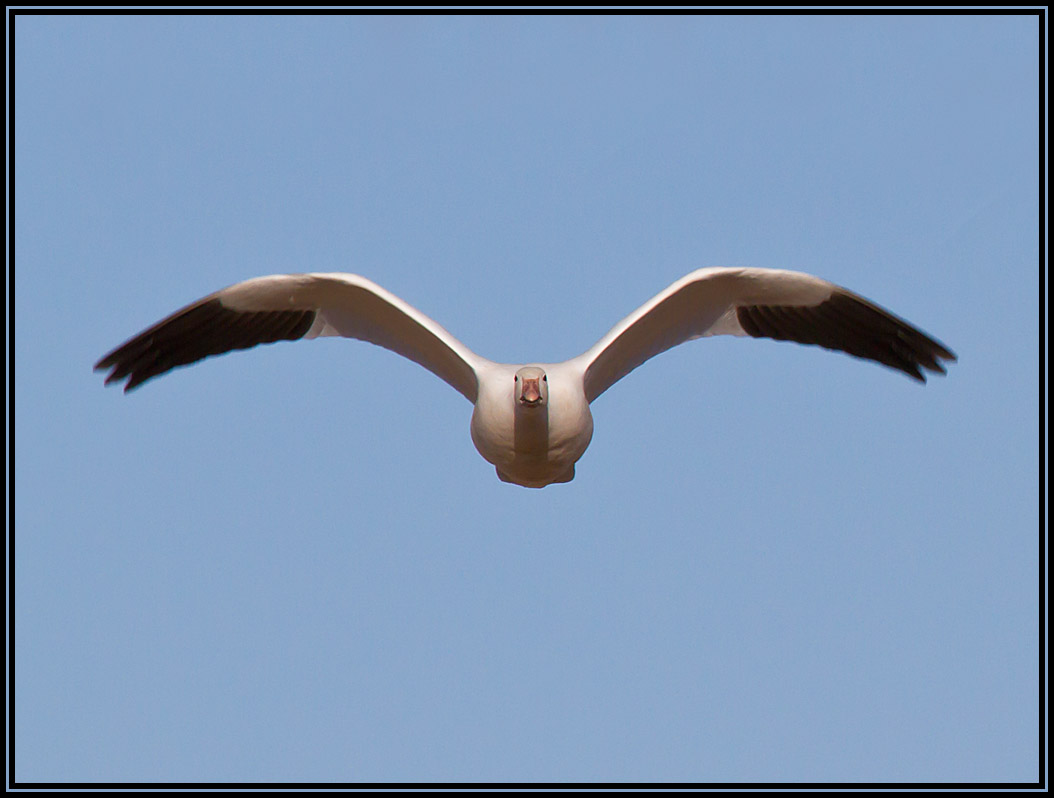 That looks effortless.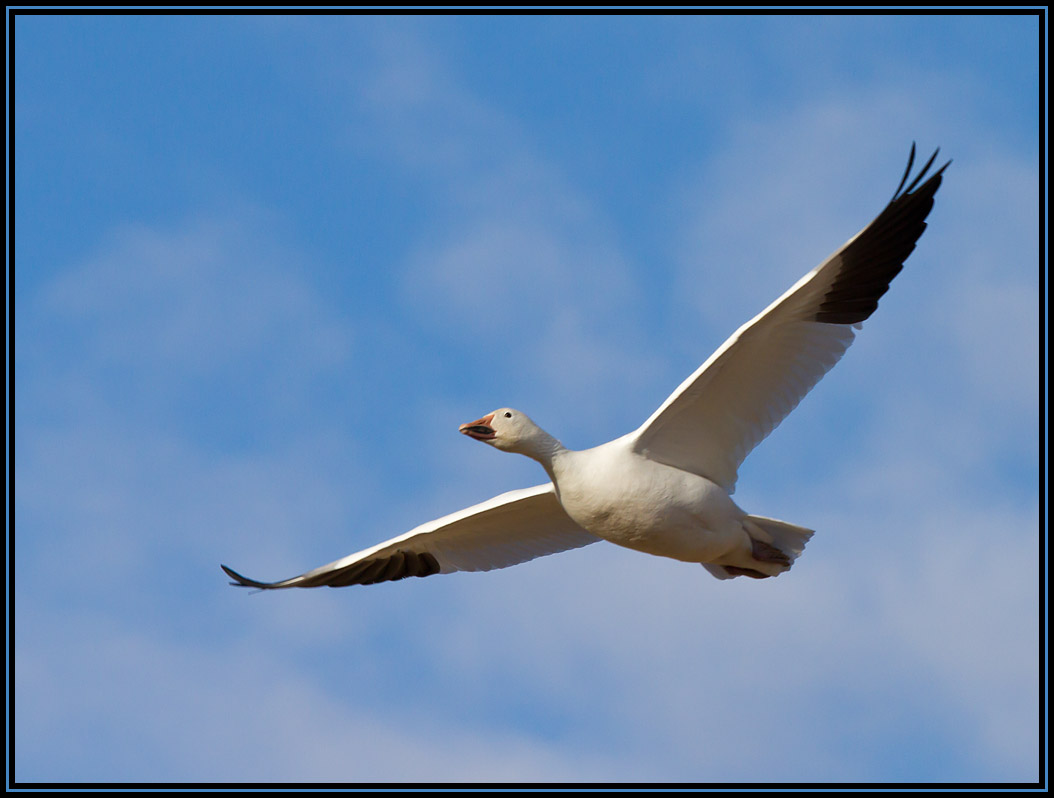 It is amazing that they don't crash into each other.


This is a "Blue-Morph" Snow Goose in late afternoon light.



A nice alignment of flying Canada Geese.



One very handsome Canada Goose.