Another place that is usually a good location to see spring wildflowers is along a little country road called Drum Canyon Road. Recently a local photographer friend emailed that there were still flowers along this road. This reminded us that we had not driven that road this year, and gave us a good reason to do so.
We saw many Farewell-to-Spring, Botta's Clarkia or Punch Bowl Godetia.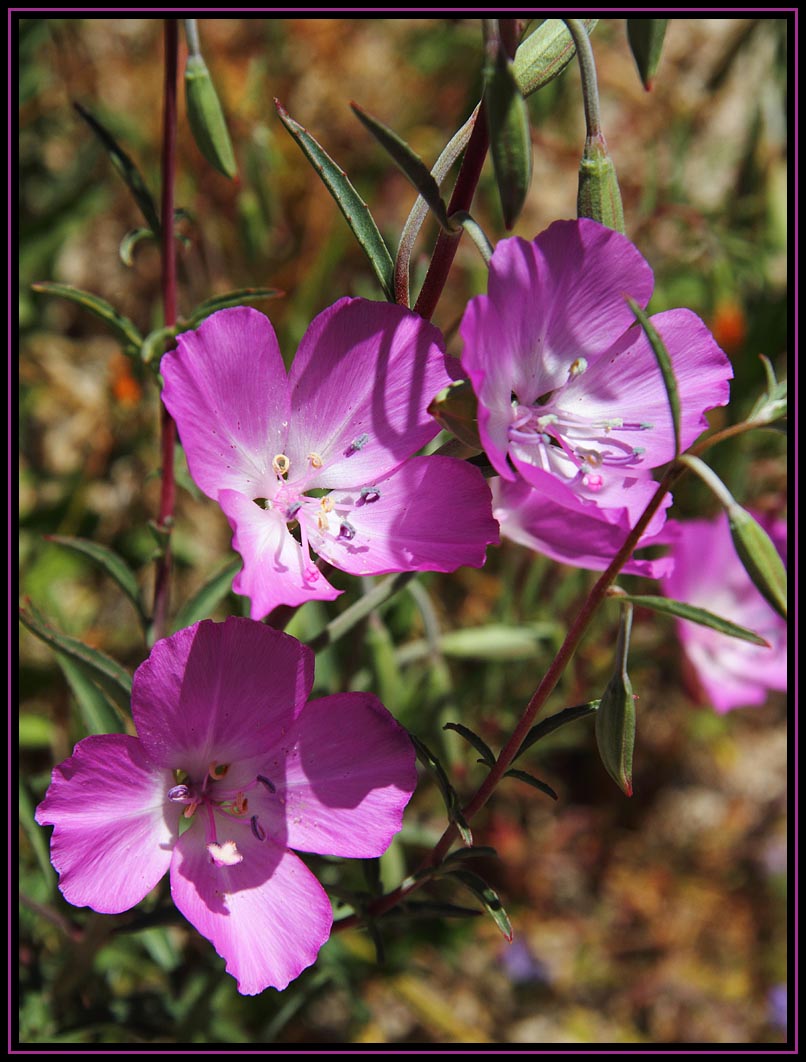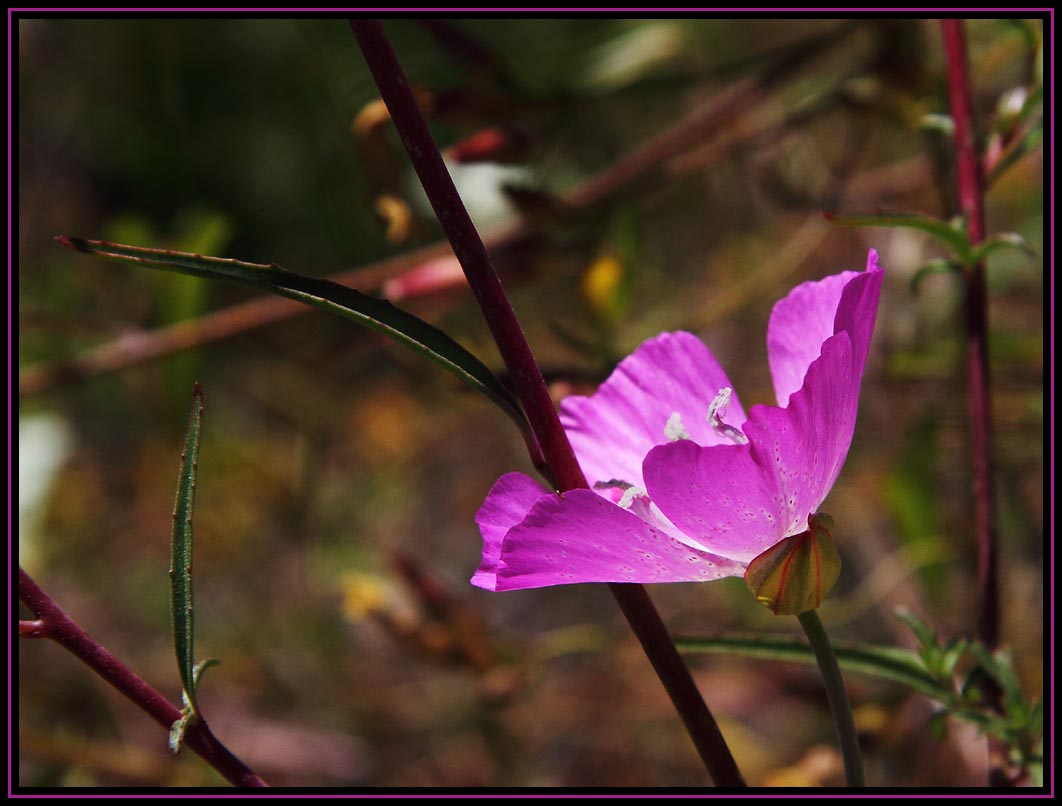 The wild mustard had really taken over some of the fields.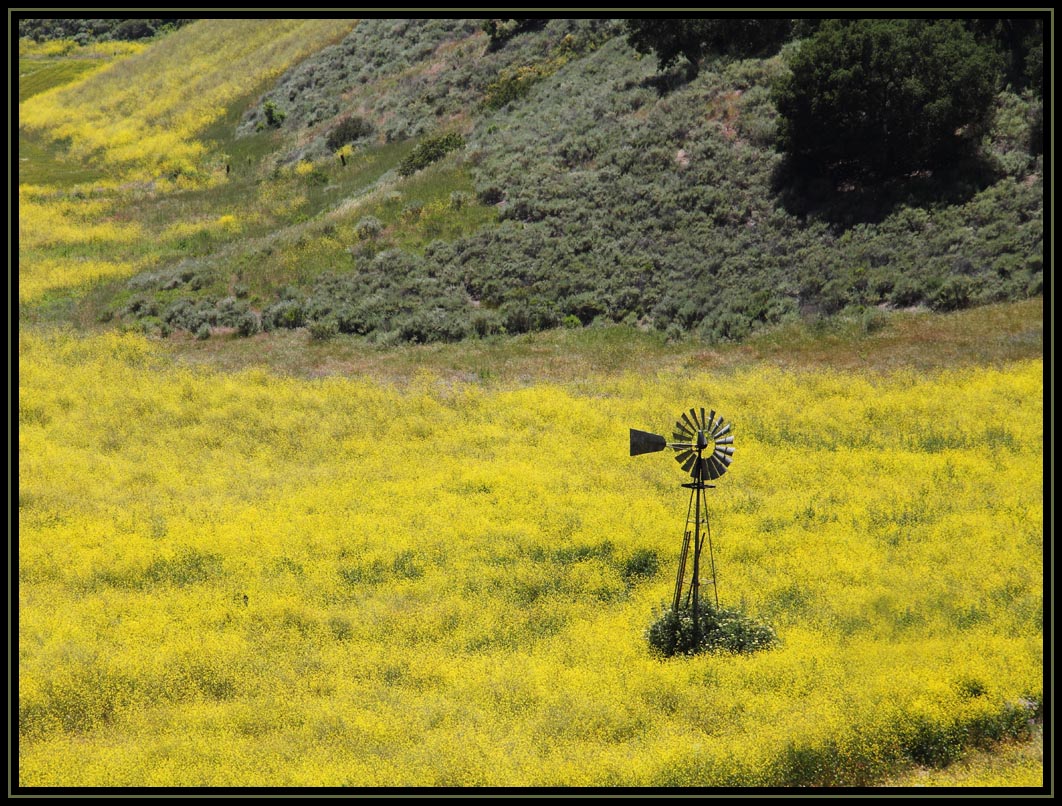 Well named Caterpillar Phacelia.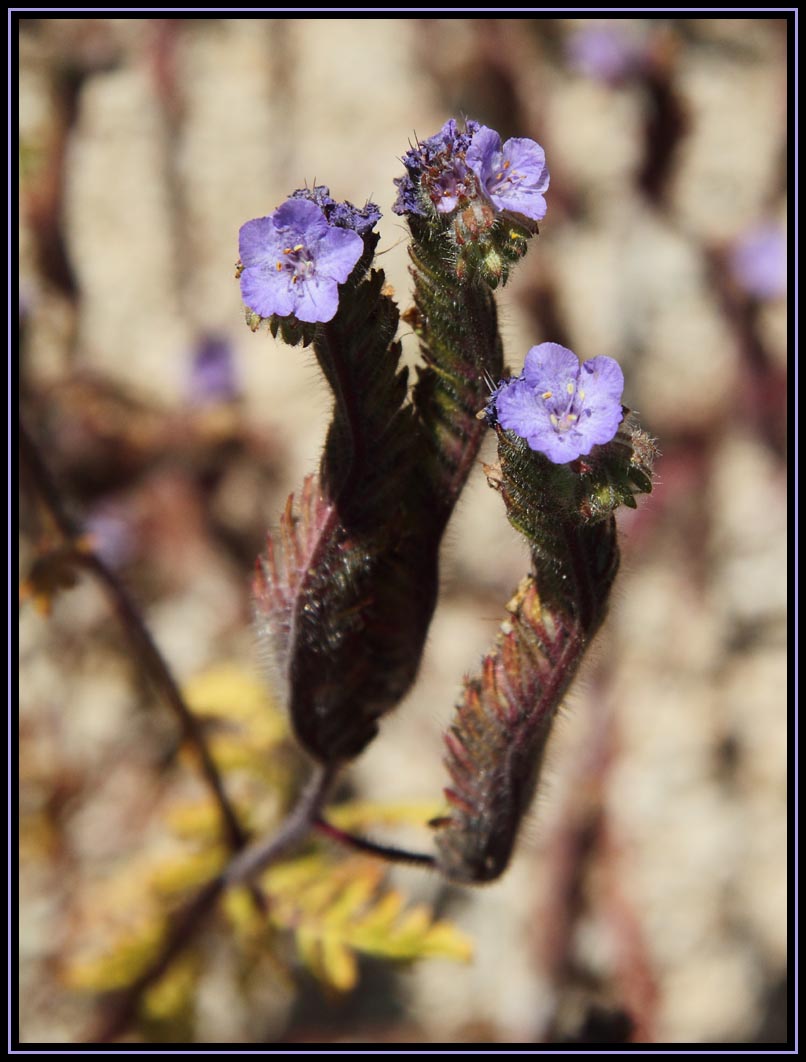 This Tacky Phacelia was growing out of an old pipe.
We had seen another Tacky Phacelia growing out of the same pipe in the spring of 2005.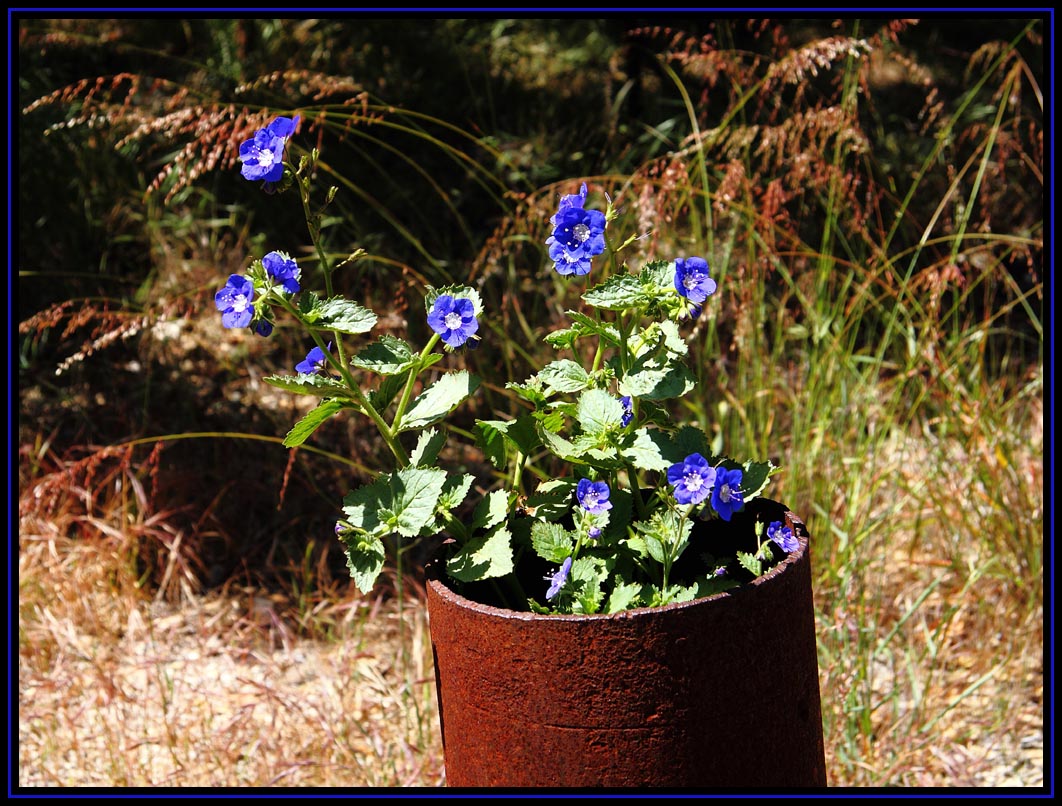 Bush Monkey Flower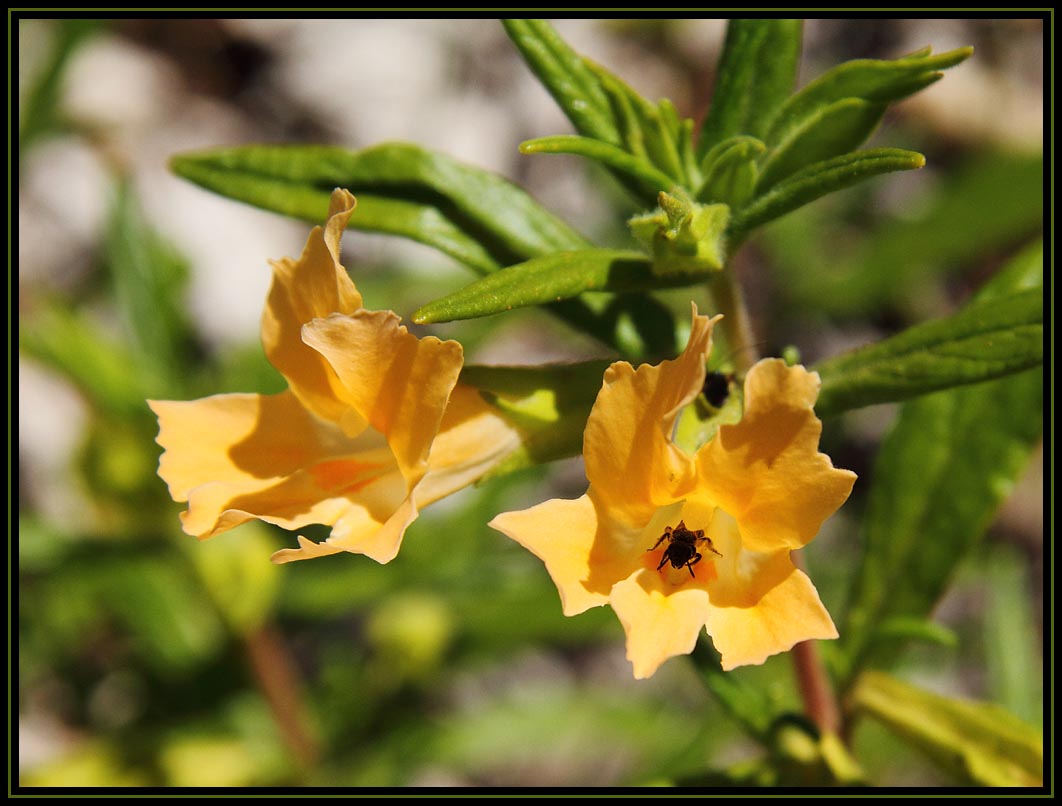 Just a lttle seed-puff highlighted by a spot of sunlight.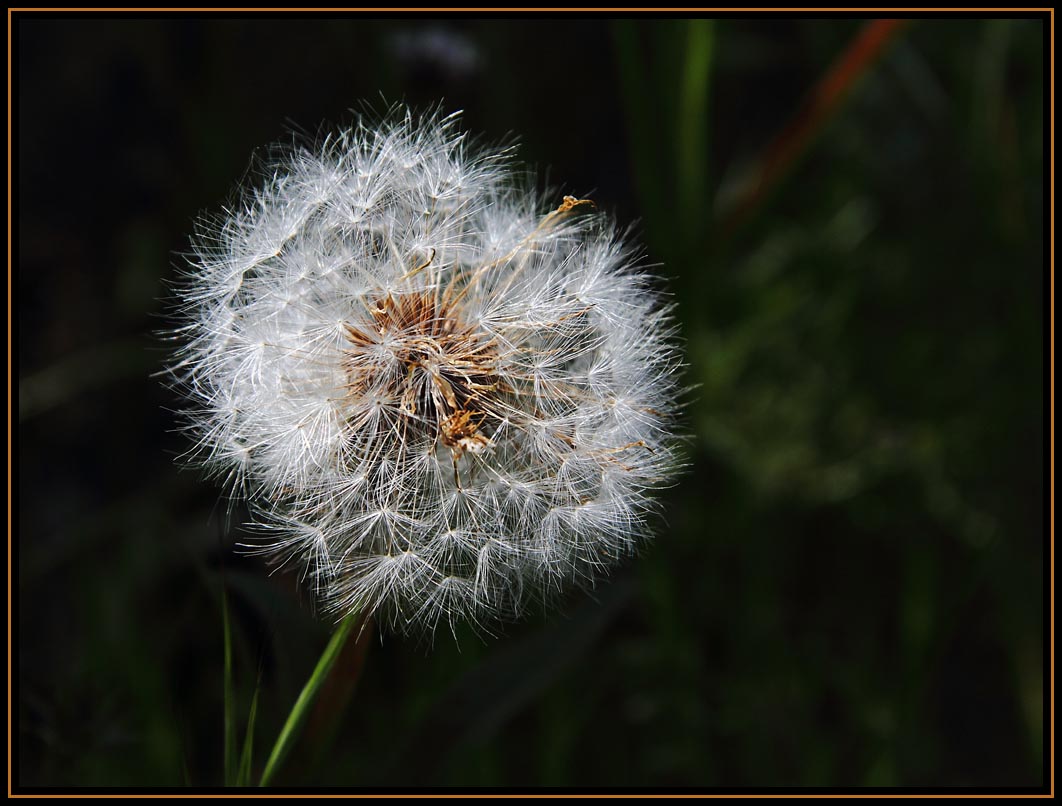 Buttercups
(Ranunculus californicus)