To start 2010, on New Years Day we drove out to the Racetrack Playa in Death Valley National Park.

Along the way, we passed Teakettle Junction, famous for the teakettles that travelers have left to adorn the road sign. The park service had very recently replaced the old road sign with a new version.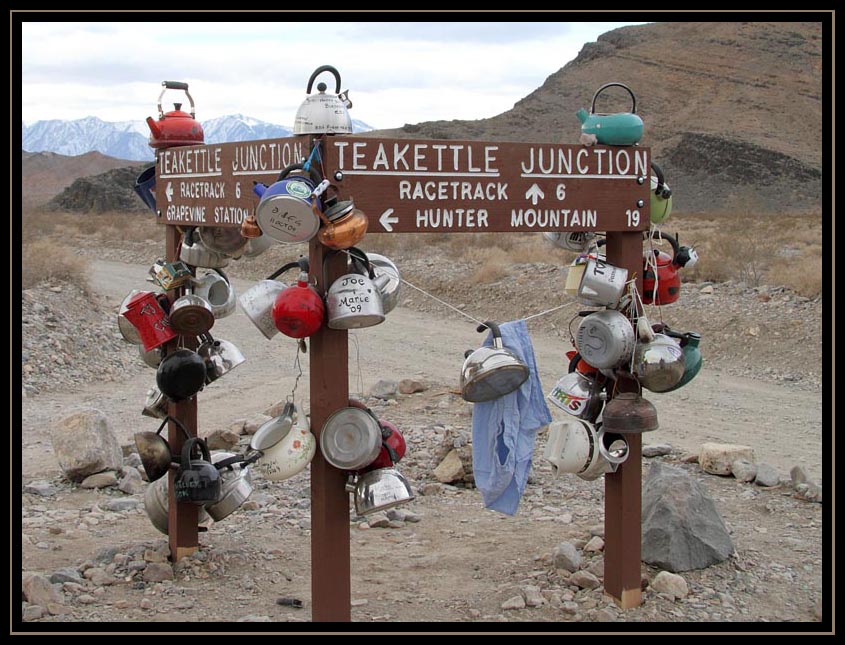 This is a picture of the old sign taken in November 2007.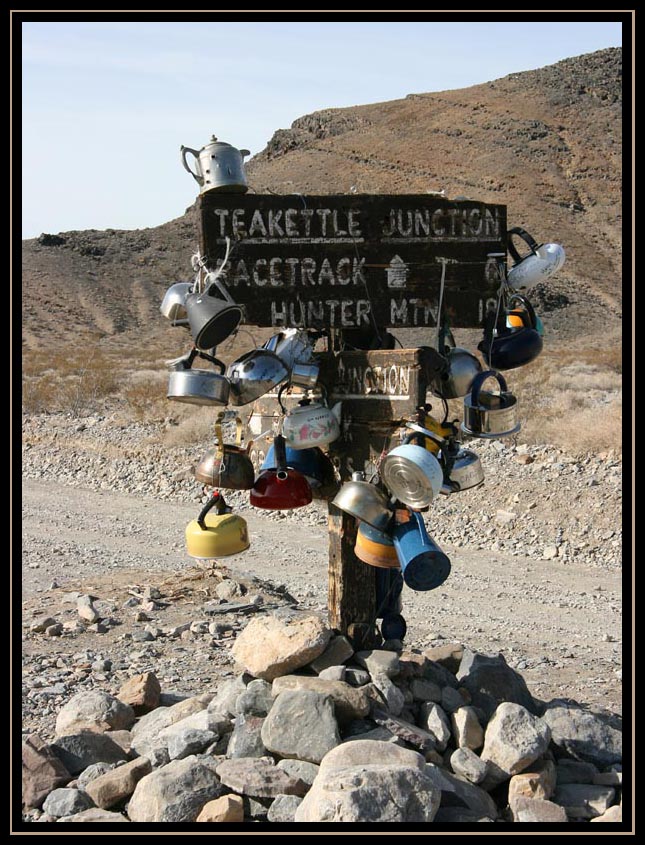 The surface of Racetrack Playa is composed of fine grained sediment of fairly uniform size. When the playa get wet and then dries, mud cracks develop which create a surface of little polyhedrons all about the same size.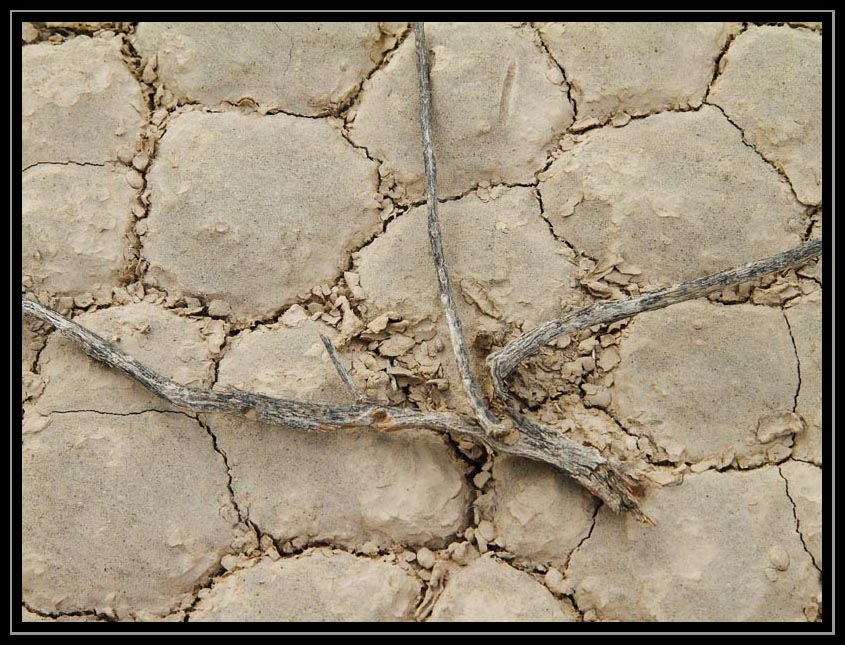 But what Racetrack Playa is really famous for is all of the rocks that have apparently moved and left tracks of their movement.