On the way home from our trip to Bosque del Apache, we spent one night in Rancho Jurupa Regional Park. This county park is next to the Santa Ana River in the middle of Riverside, California. Even though the park is pretty much surrounded by city, it attracts several different waterfowl.
This Great Blue Heron was intent on fishing at the edge of a pond in the park.
This Great Egret was also patrolling the pond.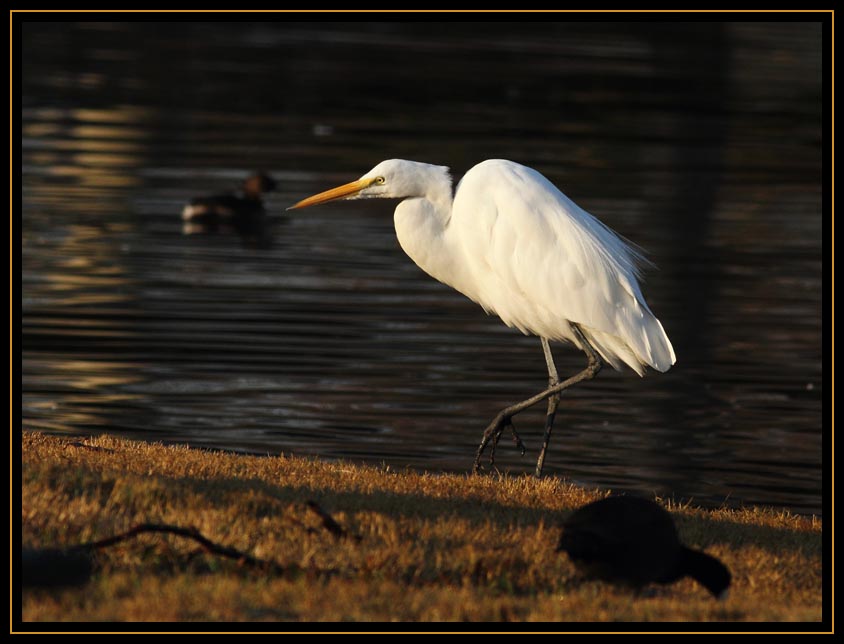 Another Great Blue Heron was keeping a lookout from a nearby tree.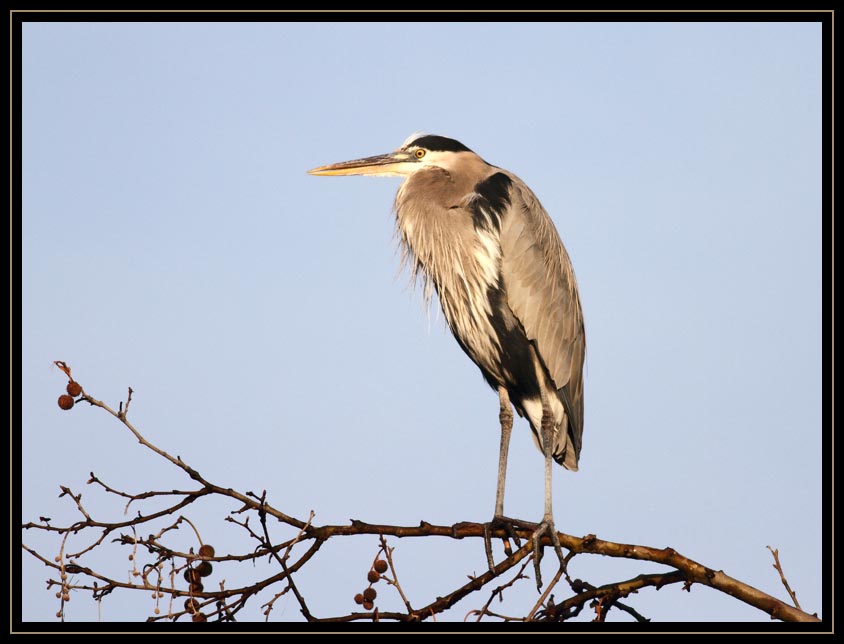 Since it was a cool morning, this hawk was sleeping in.