At the end of a trip, we'll sometimes spend a night or two at the Rincon Parkway just north of Ventura, California. This is basically a strip of parking places on the ocean side of the old highway, managed by Ventua County for overnight camping. The main attraction of this place is the fact that you park right at the edge of the beach, looking out at the Santa Barbara Channel.
The evening we arrived, we were treated to a very nice sunset.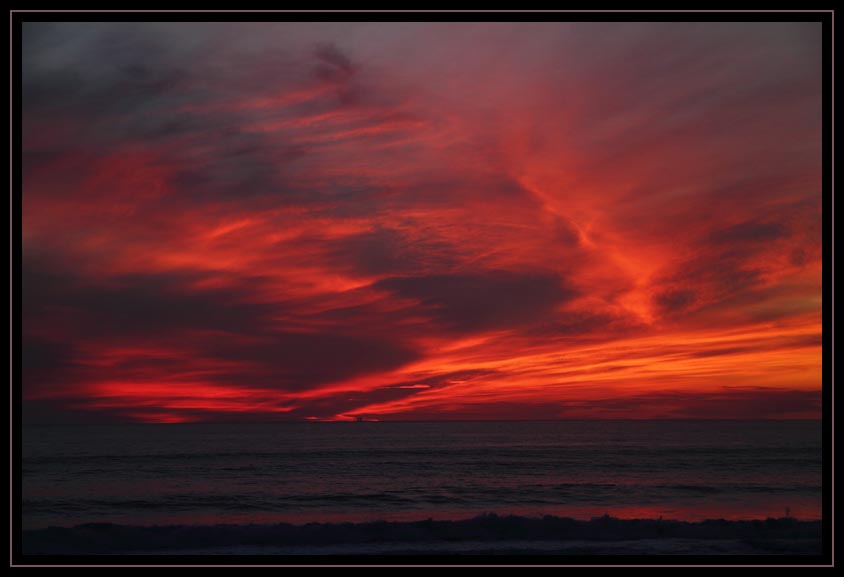 One of our favorite views along the ocean is watching pelicans skim along the water, staying very close to the surface, but never seeming to dip a wingtip into the water.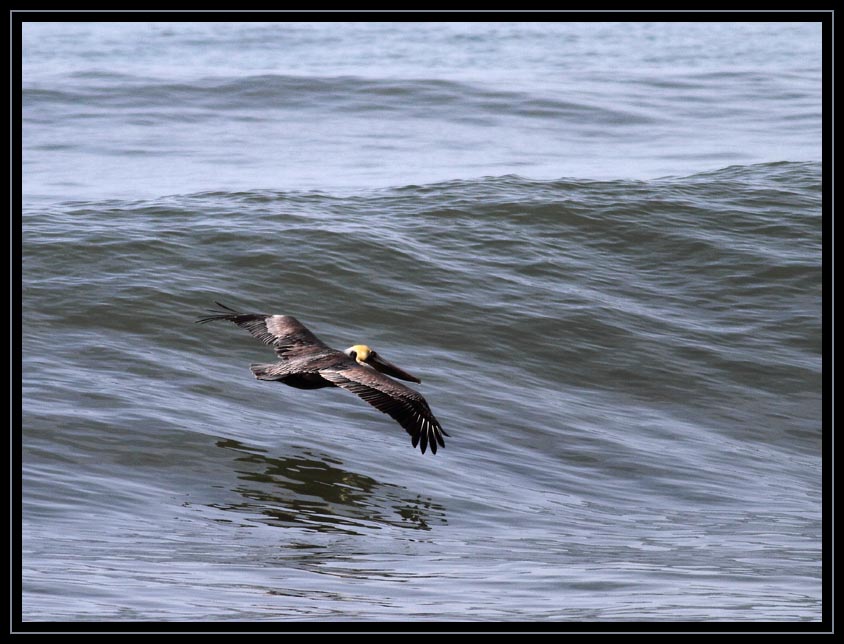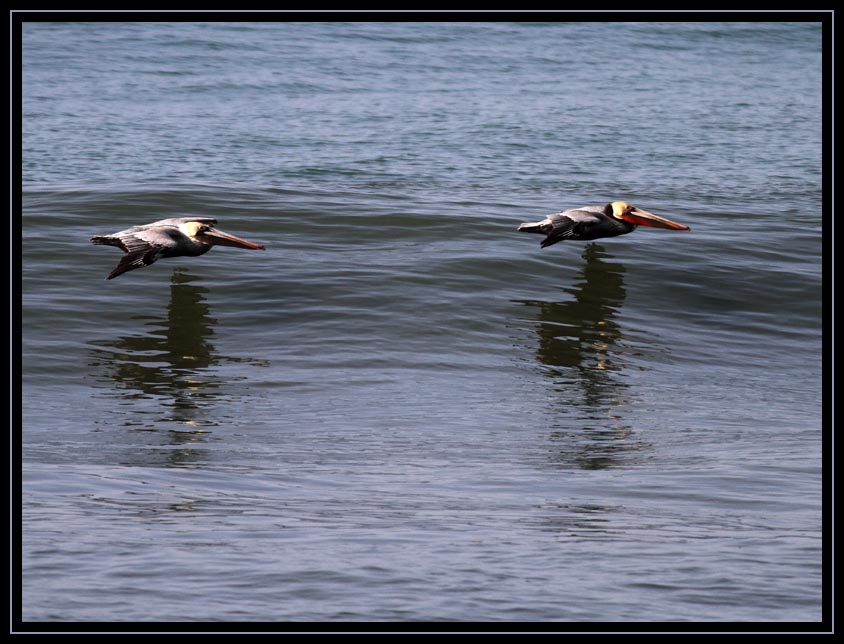 When the tide is out, sandpipers and other shore birds probe the sand for things to eat.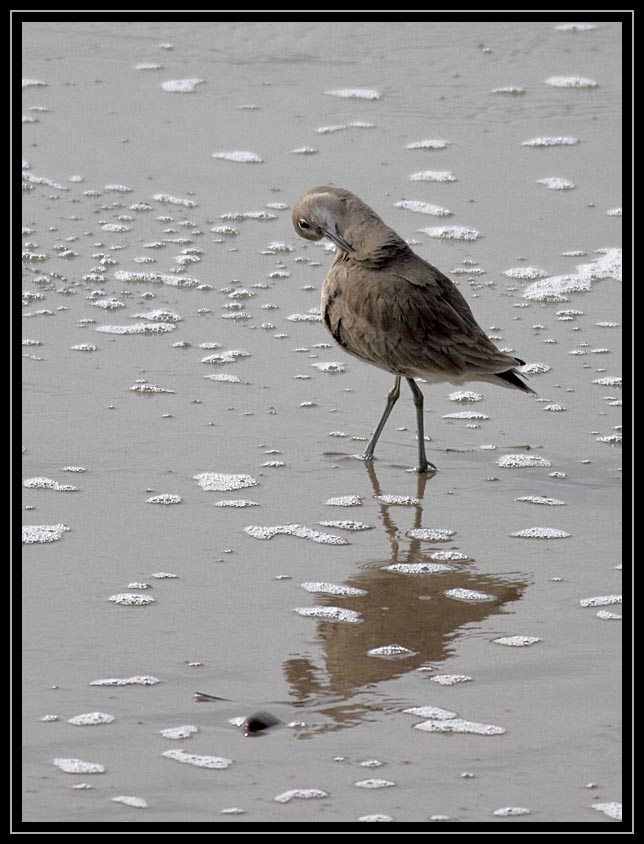 Our second night was accompanied by a golden sunset.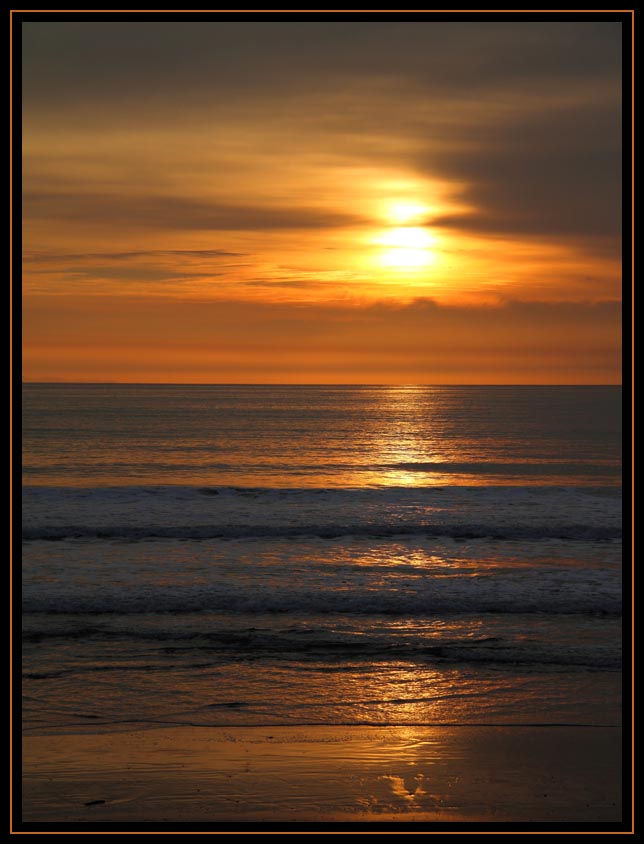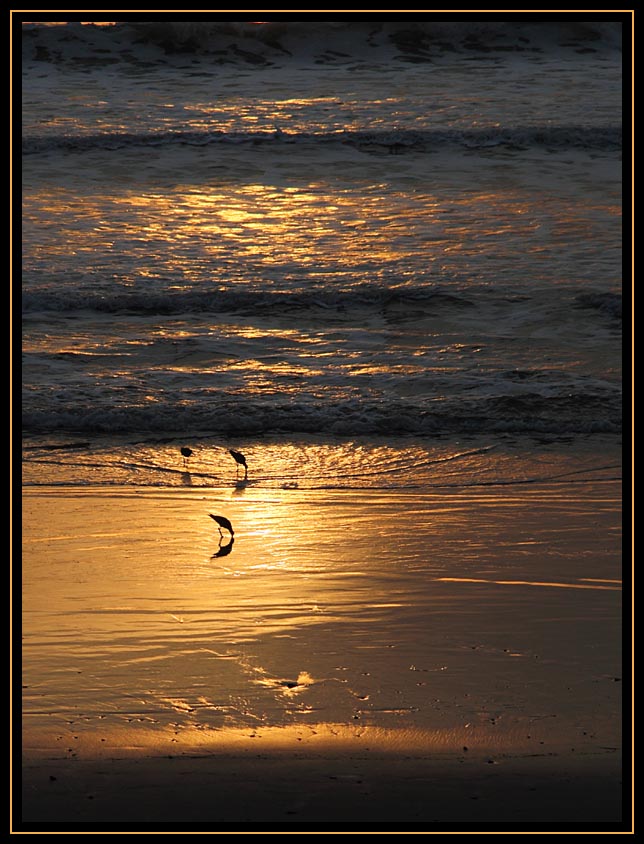 We are not real familiar with shore birds. This bird might be a Willet.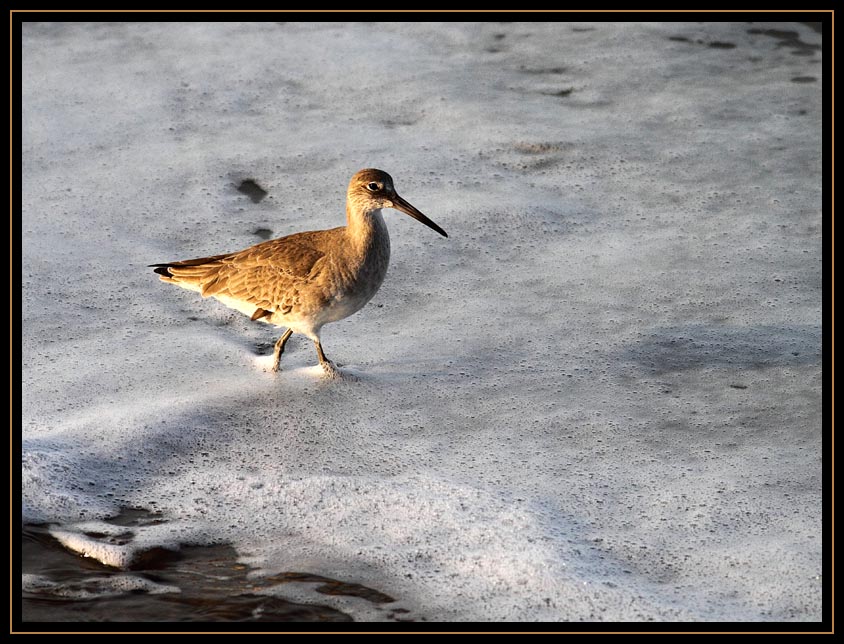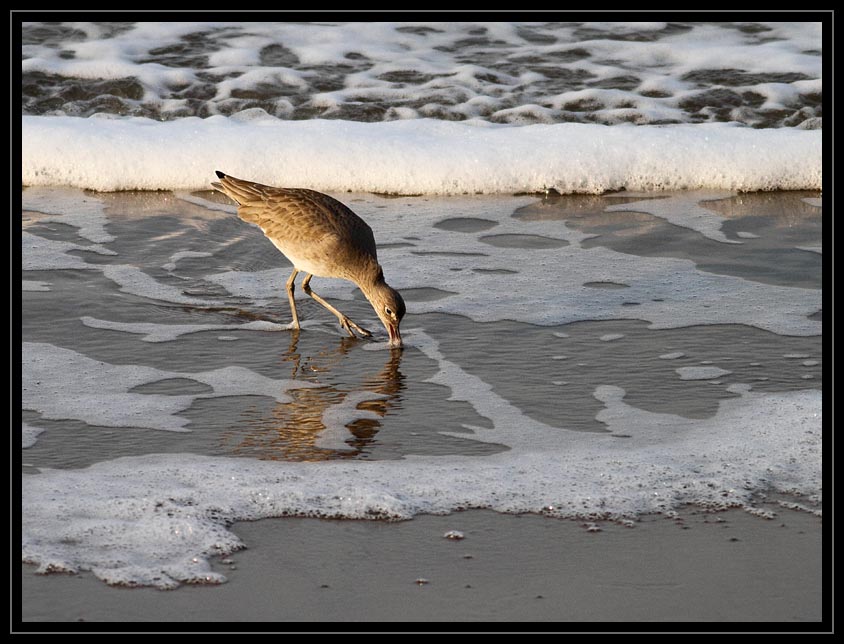 Another favorite is watching the dolphins patrolling along the beach. I managed to catch this one jumping out of the water. We think that this is a Pacific Bottlenose Dolphin.