One day was spent visiting the Steven F. Udvar-Hazy Center. This is a Smithsonian Air and Space Museum annex near Dulles Airport in Virginia.
One of the retired SR-71 ("Blackbird") spy planes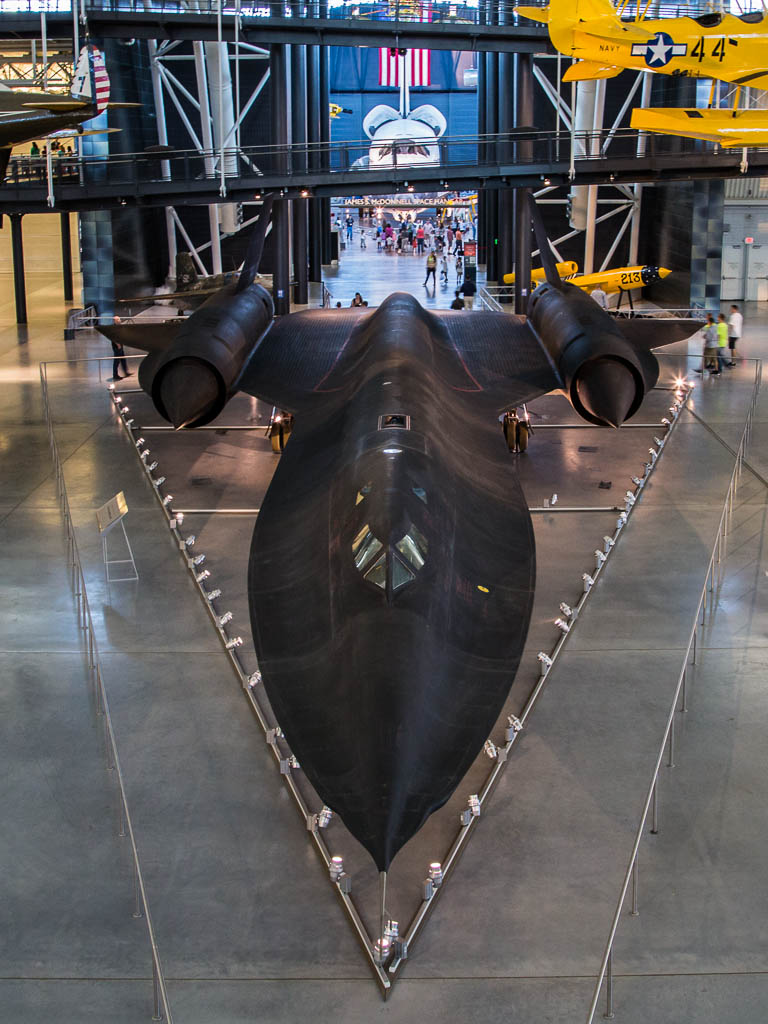 The retired Space Shuttle Discovery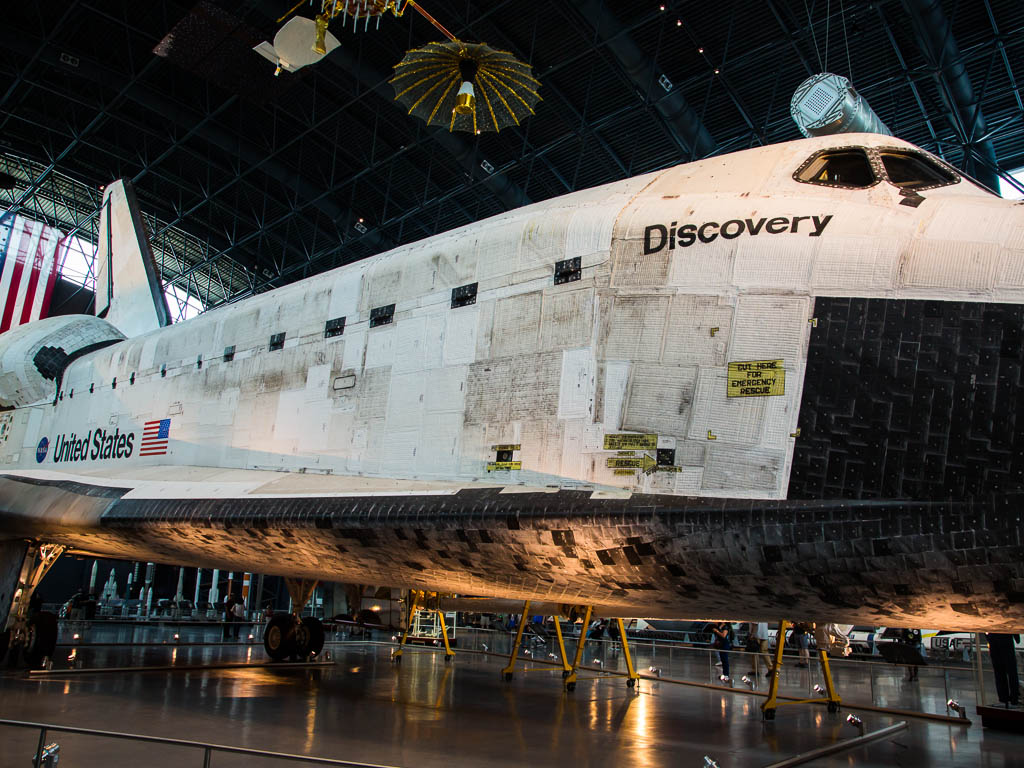 Discovery's thermal tiles scorched by its 39 space flights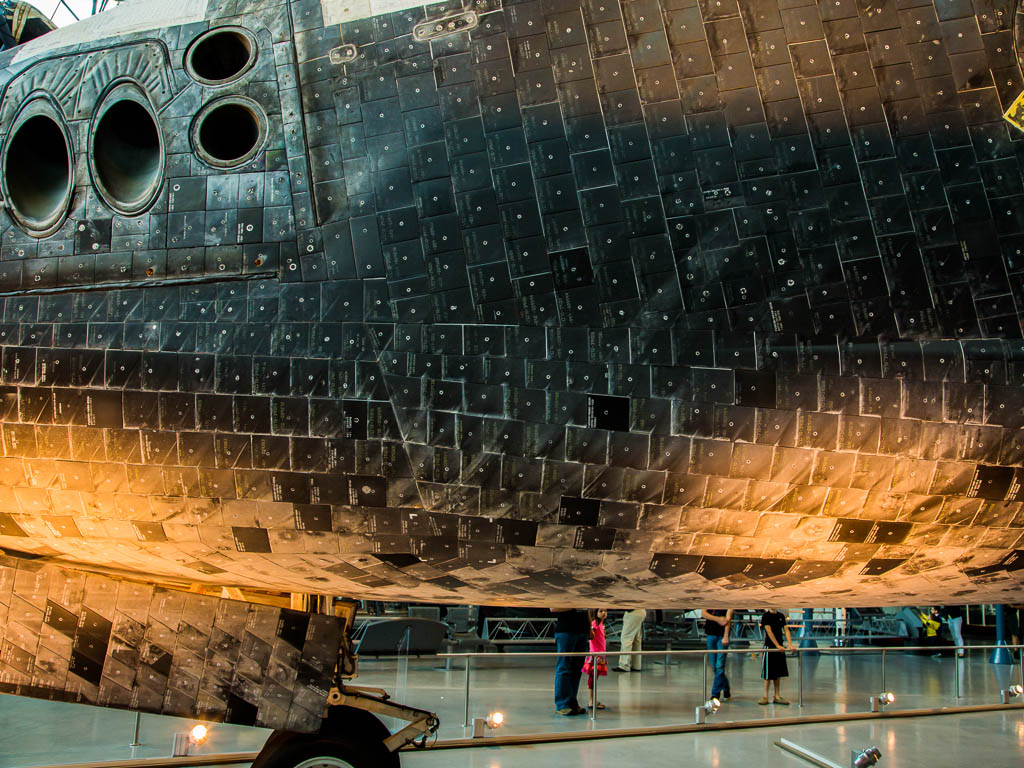 The center has an incredible number of aircraft and other artifacts on display in a huge building.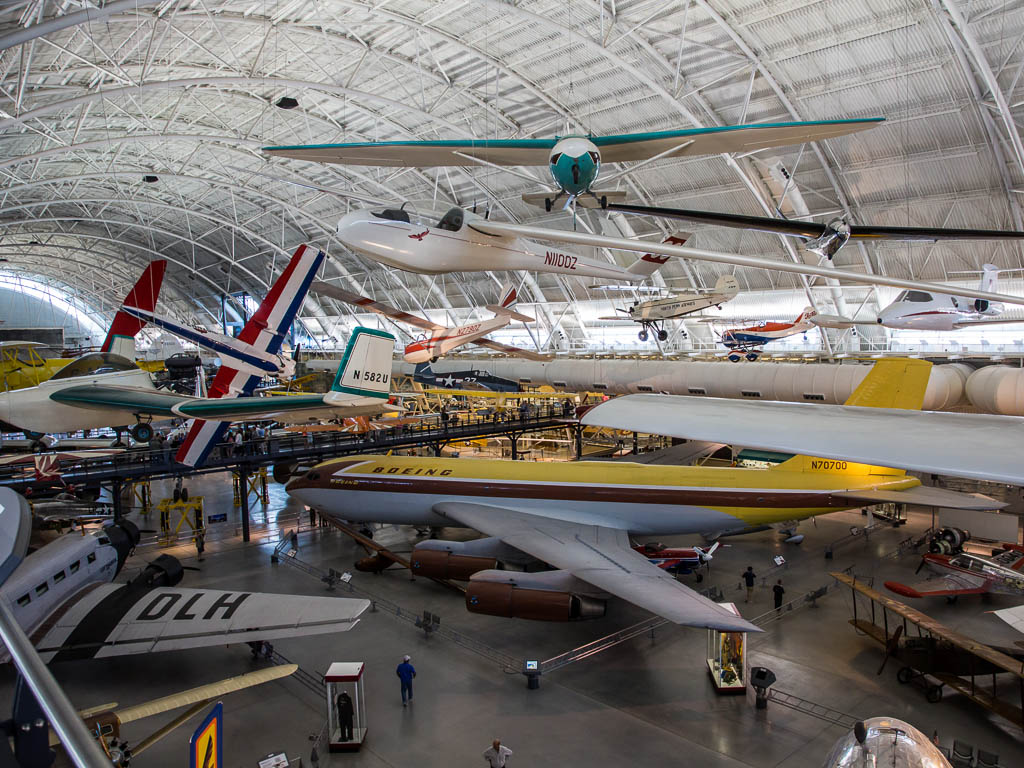 A view of part of the huge shop where restoration projects are always taking place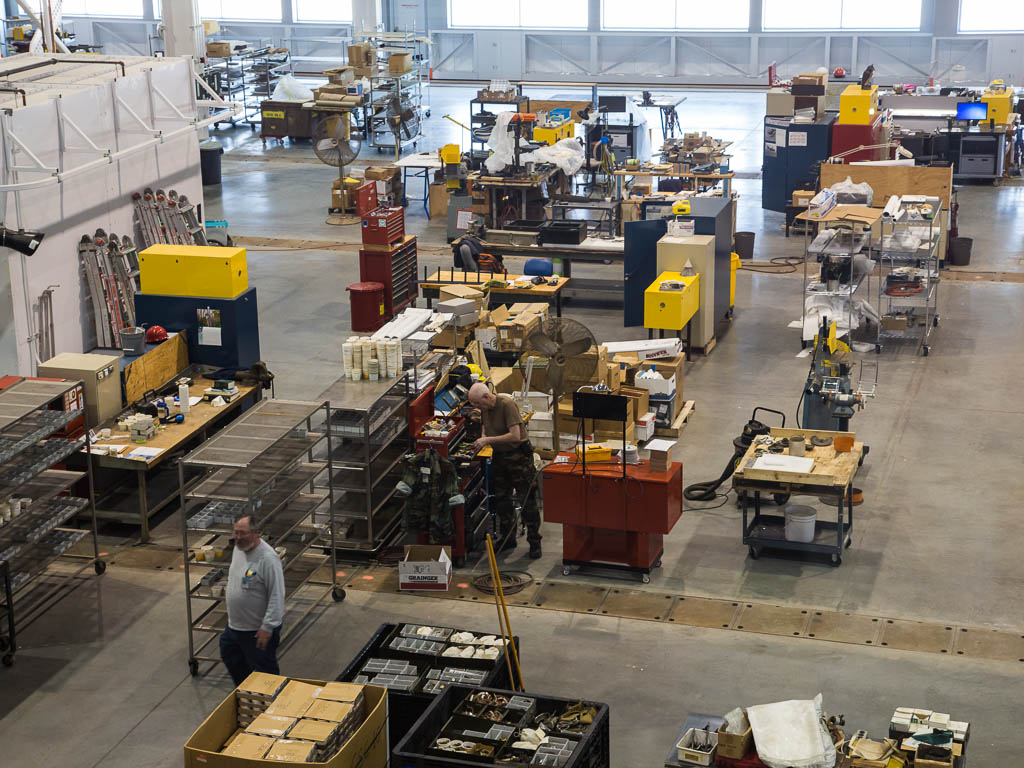 A very important part of America's military history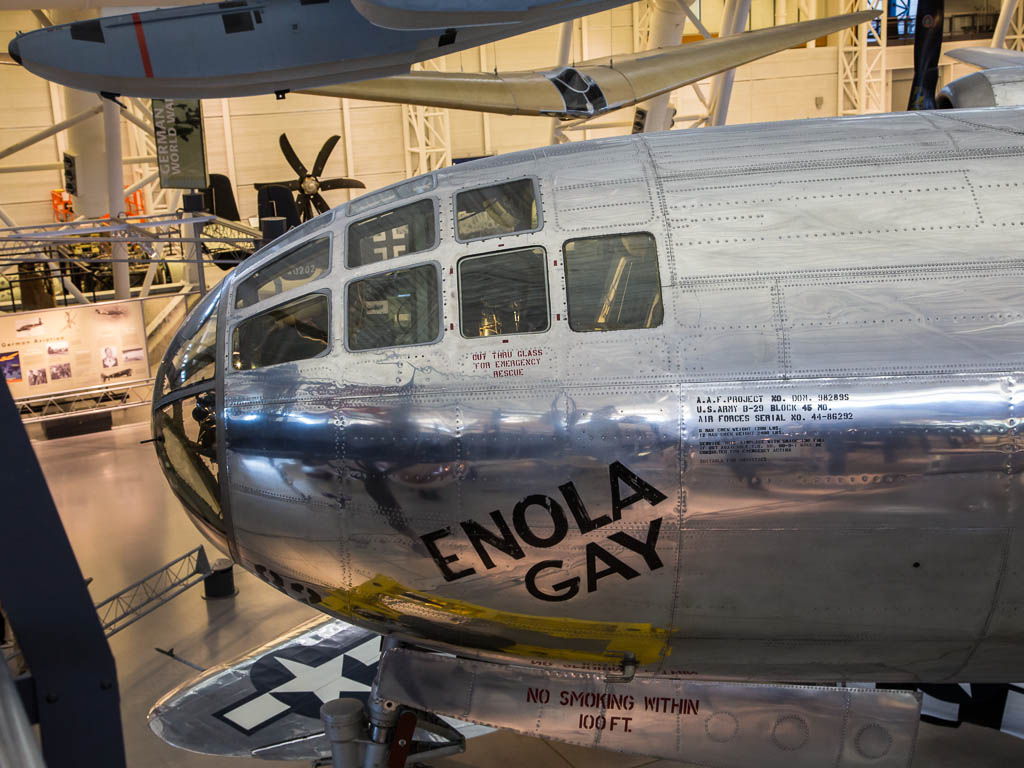 They even have a couple of Soviet MIG fighters on display.