The Osa Taliban maybe? No, it's just Nick and Barbara as we arrived at a local stable for a horseback ride.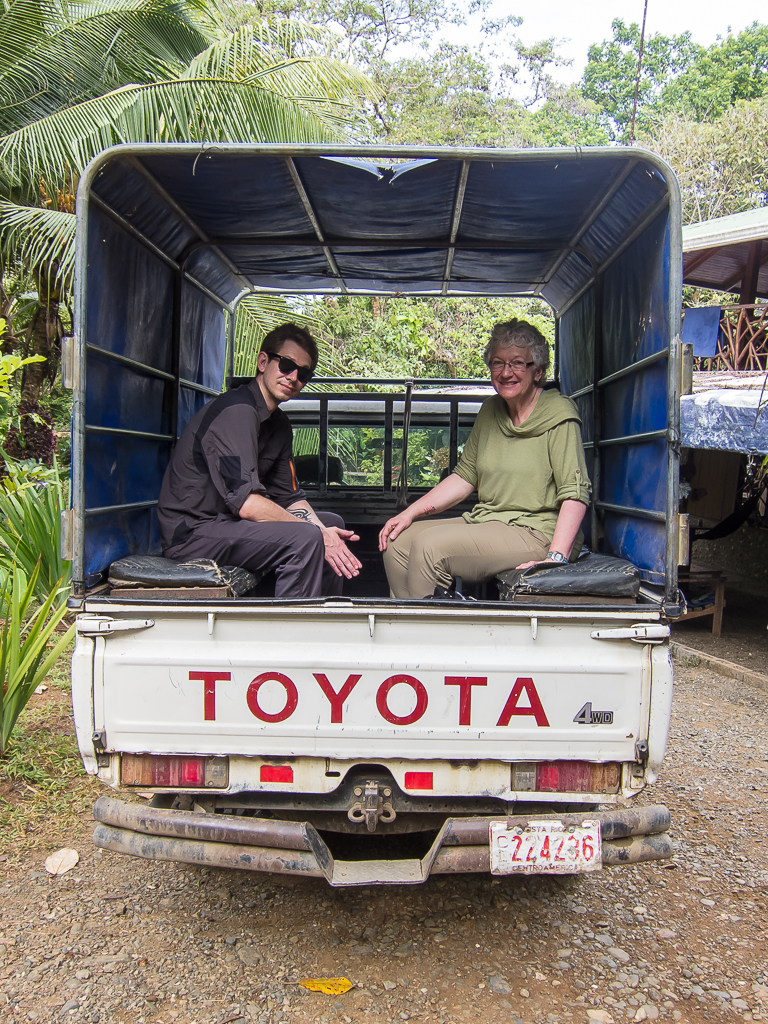 Part of the ride was along a deserted beach.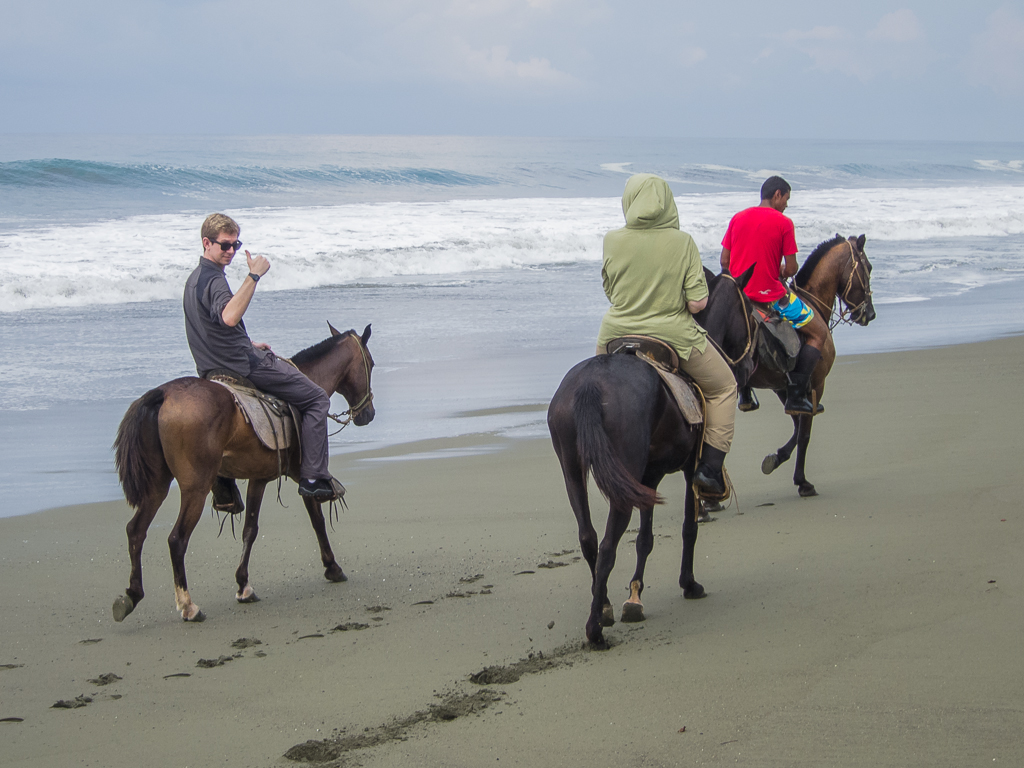 We stopped to explore some tidepools full of urchins.
There were a couple of people cleaning up the beach, using a cart pulled by a water buffalo.
After getting back to the lodge we saw a few other things.
A Red-lored Parrot
A Scarlet-rumped Tanager
A Red-legged Honeycreeper
Several Scarlet Macaws
Palm fruits
Pineapple plant
A Black Vulture
A tree with impressive defenses
A Black Hawk
And a Crested Caracara