The other road into the Wrangell-St. Elias National Park and Preserve ends near the towns of McCarthy and Kennecott near the Kennicott Glacier and river. Kennecott was the site of extremely rich copper ore deposits which were mined between 1911 and 1938. To develop the mines, a railroad was built from the seaport at Cordova into what was then a very remote part of Alaska. McCarthy developed into a commercial center near the mine company town of Kennecott. The mining company and town were named after the nearby Kennicott Glacier and River, but the spelling was changed (possibly in error). The current dirt road from the town of Chitina, Alaska, to the Kennicott River, near McCarthy, mostly follows the old railroad roadbed.
A view of the glacial silt laden Copper River
The Kuskulana Bridge. This bridge was constructed as a railroad bridge with just the rails and no guard rails on the sides. For the road, this was converted to a single lane auto bridge by putting down a plank decking and adding guard rails along the sides.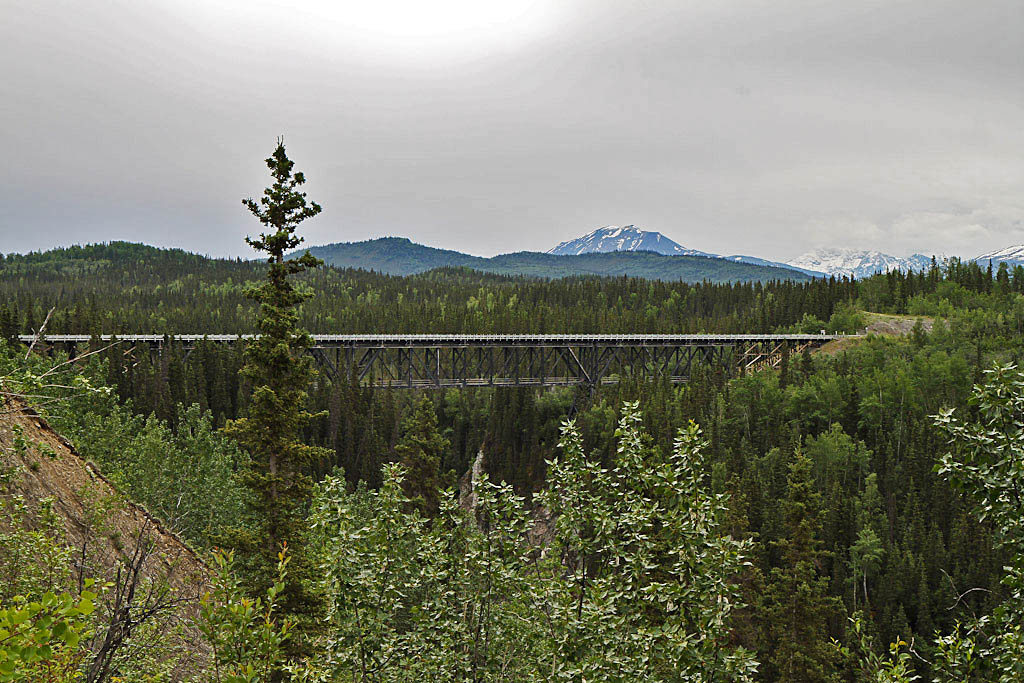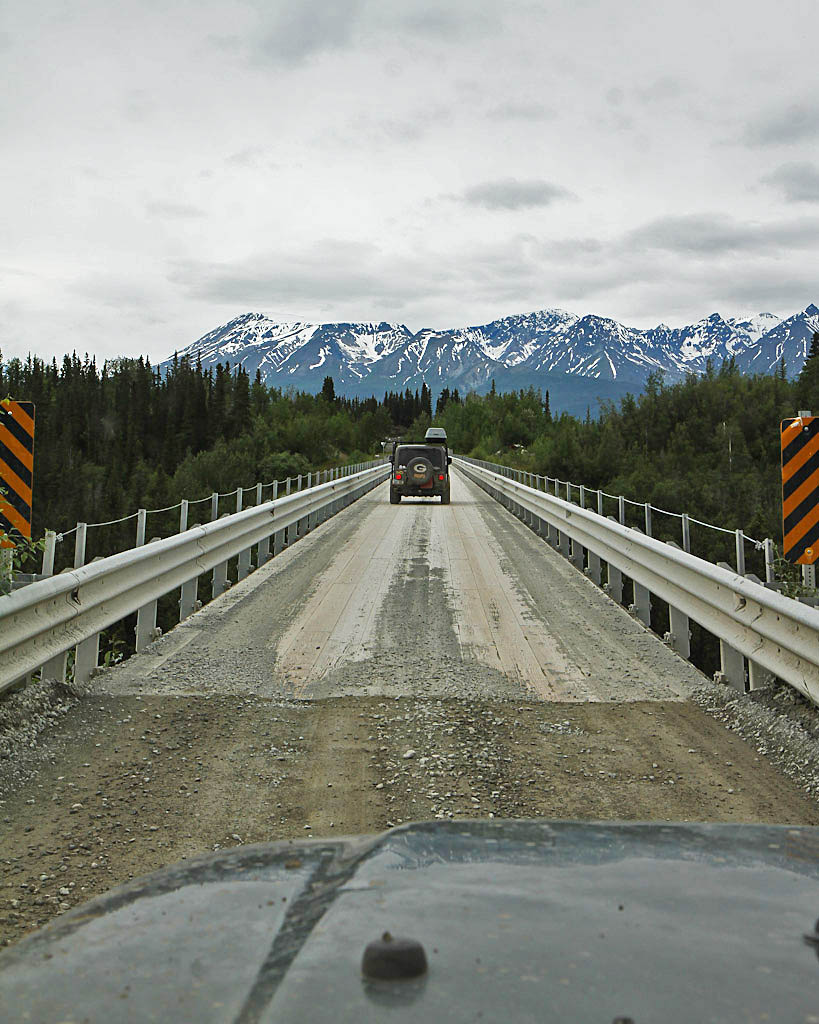 View from the middle of the bridge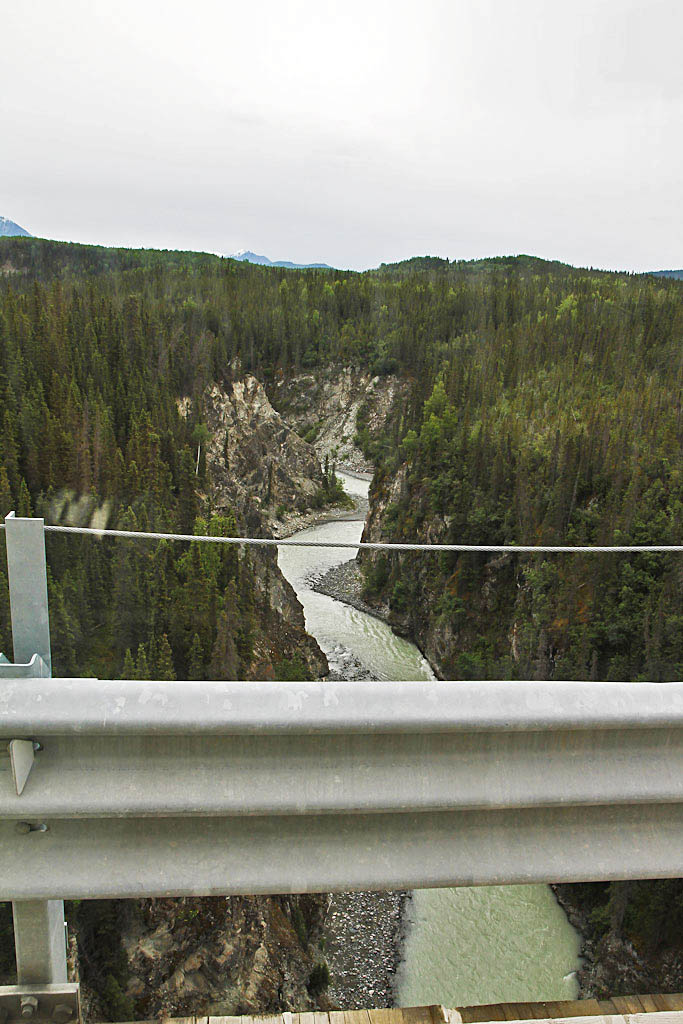 A swan with a couple of cygnets along the road.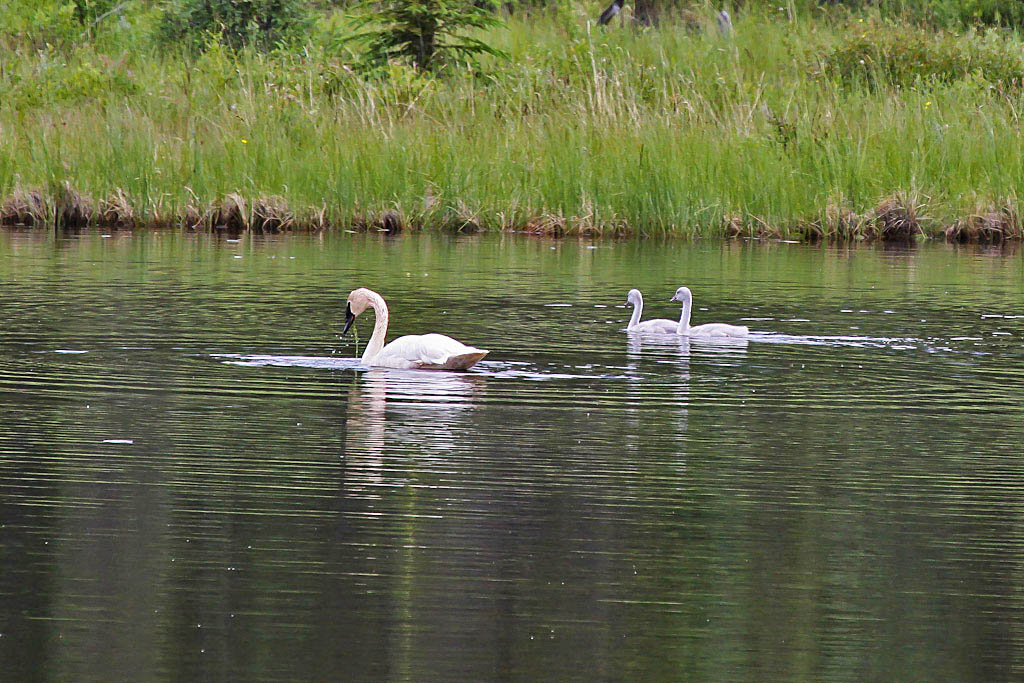 Because of the rugged terrain, over 15% of the railroad was built on trestles. This is what is left of the Gilahina trestle.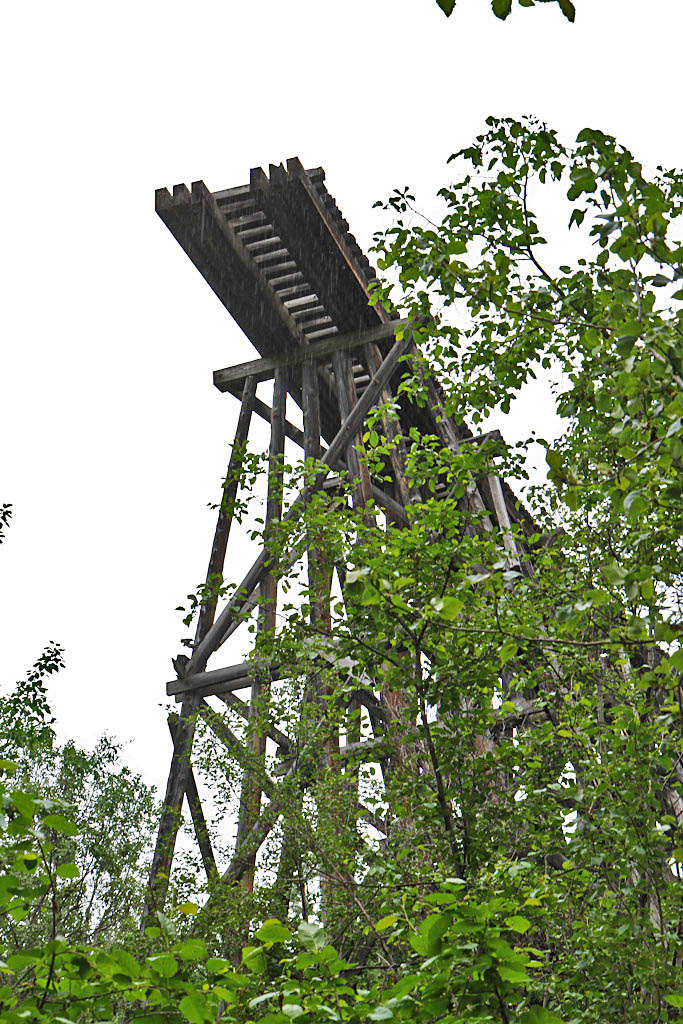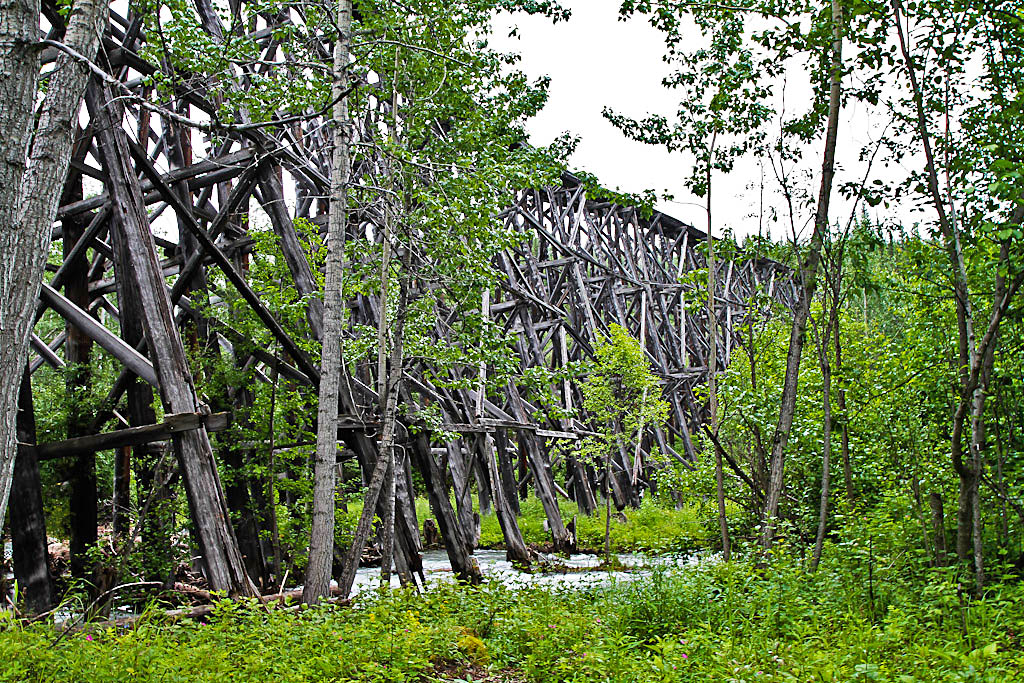 A cow moose we came upon on the road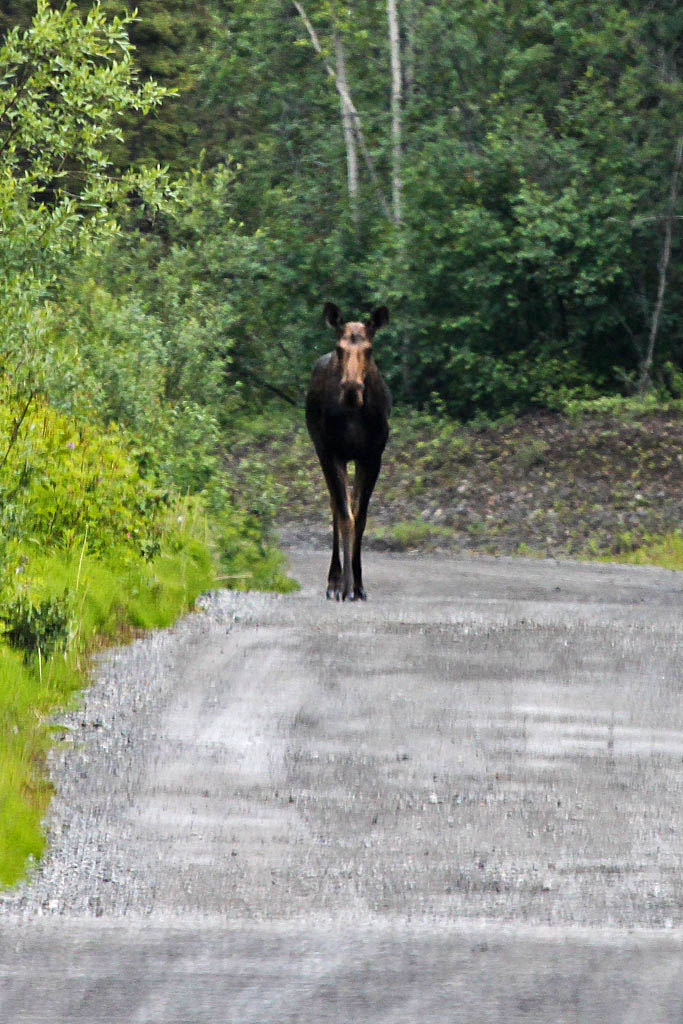 The public road ends at the Kennicott River. To reach McCarthy and Kennecott, you have to walk across this footbridge and catch a local shuttle on the other side.



The Kennicott River



The Kennicott Glacier. Down at the lower end the glacier ice is covered with dirt, gravel and rocks and doesn't look much like a glacier.



The Kennecott mines were located up on the mountainsides above the town. Cable tramways brought the ore down to the mill where it was crushed and sorted. The 14 story mill building is said to be the tallest wooden building in North America.




The top level of the mill where the tramway ore buckets arrived from the mines.



A couple of other views around town.




A waterfall in the middle of town.