On the morning of June 9th, the ship passed by Cape Fanshawe, another of the spectacular seabird colonies. LOTs of guillemots nesting here!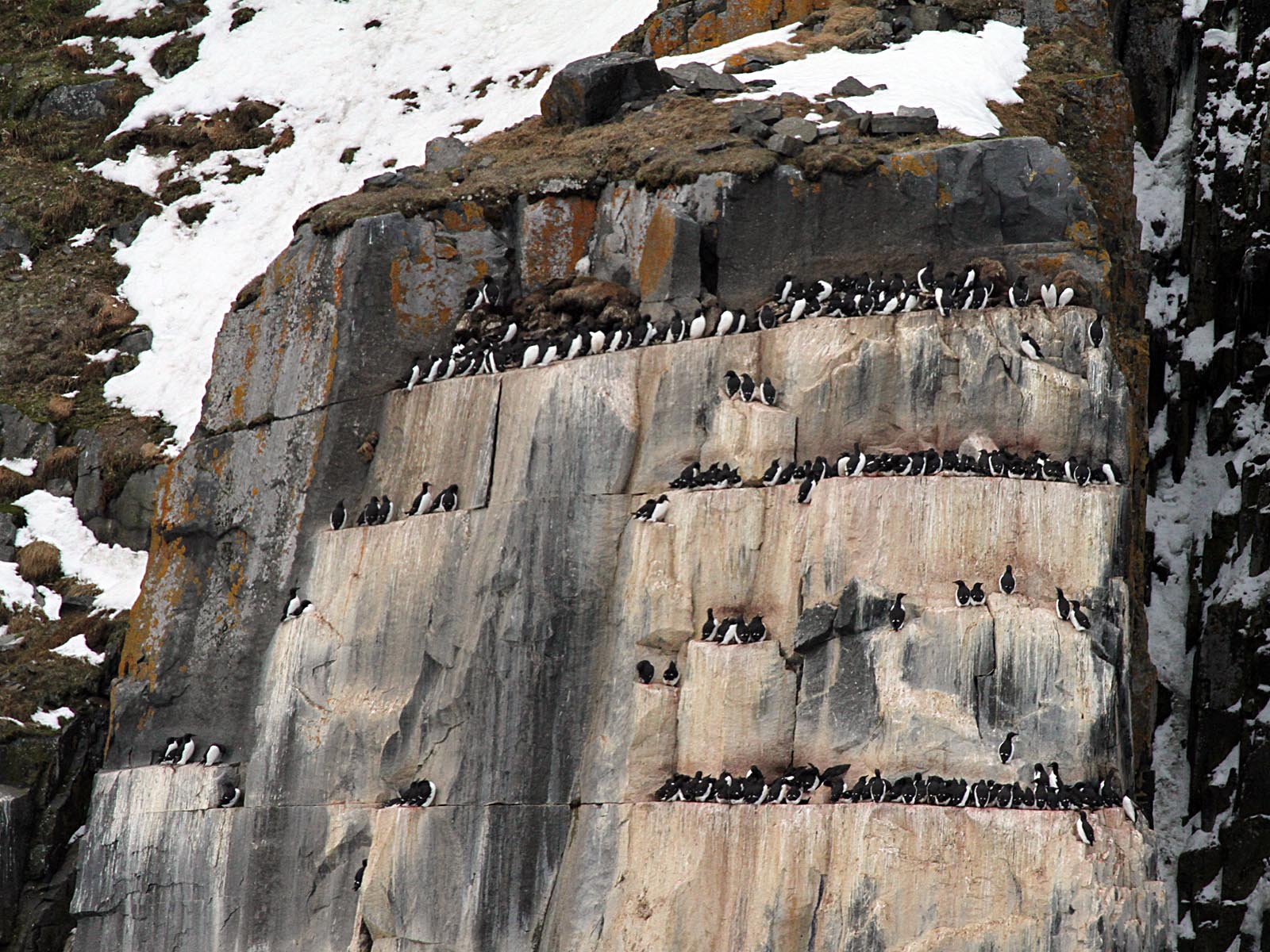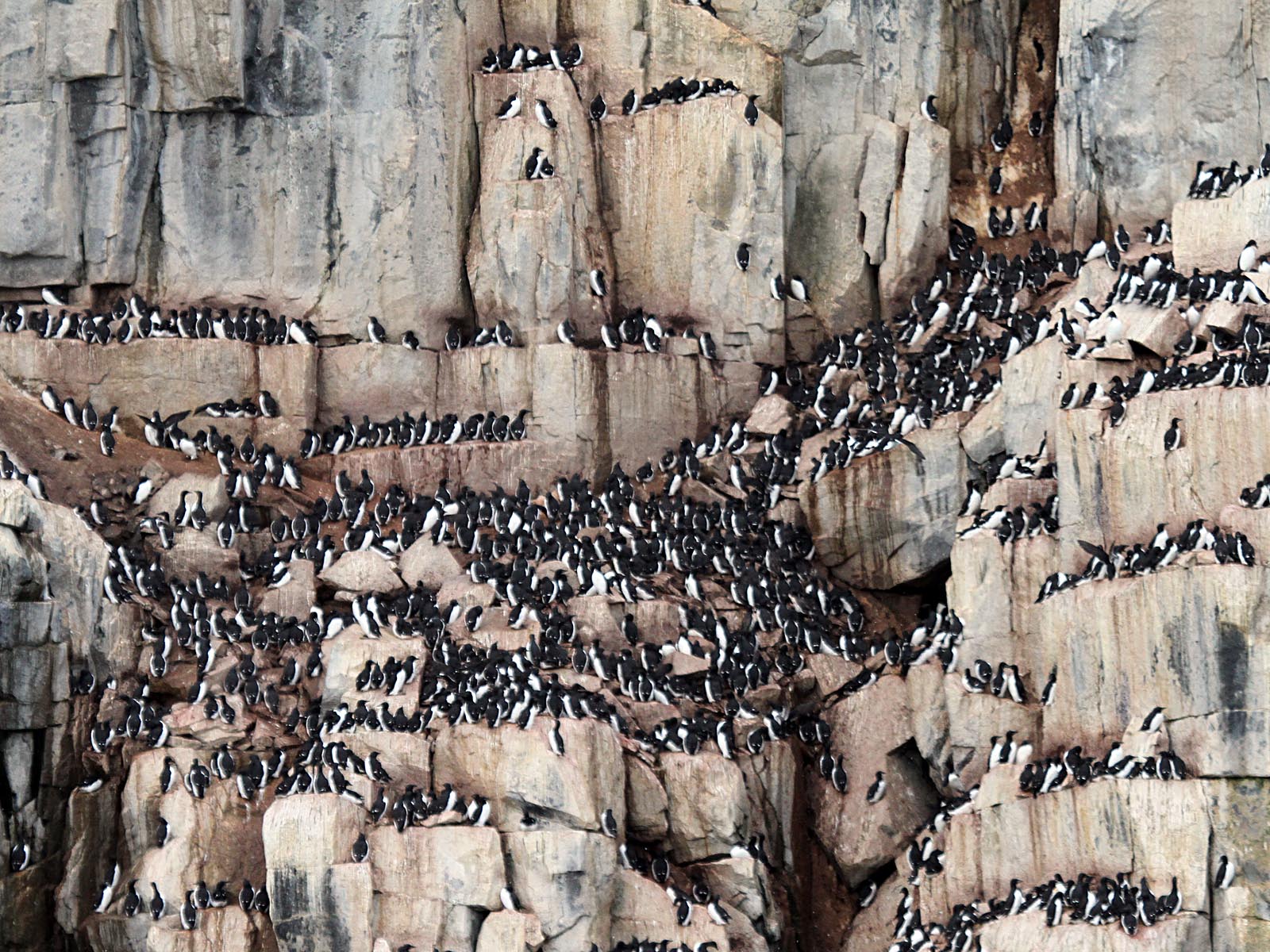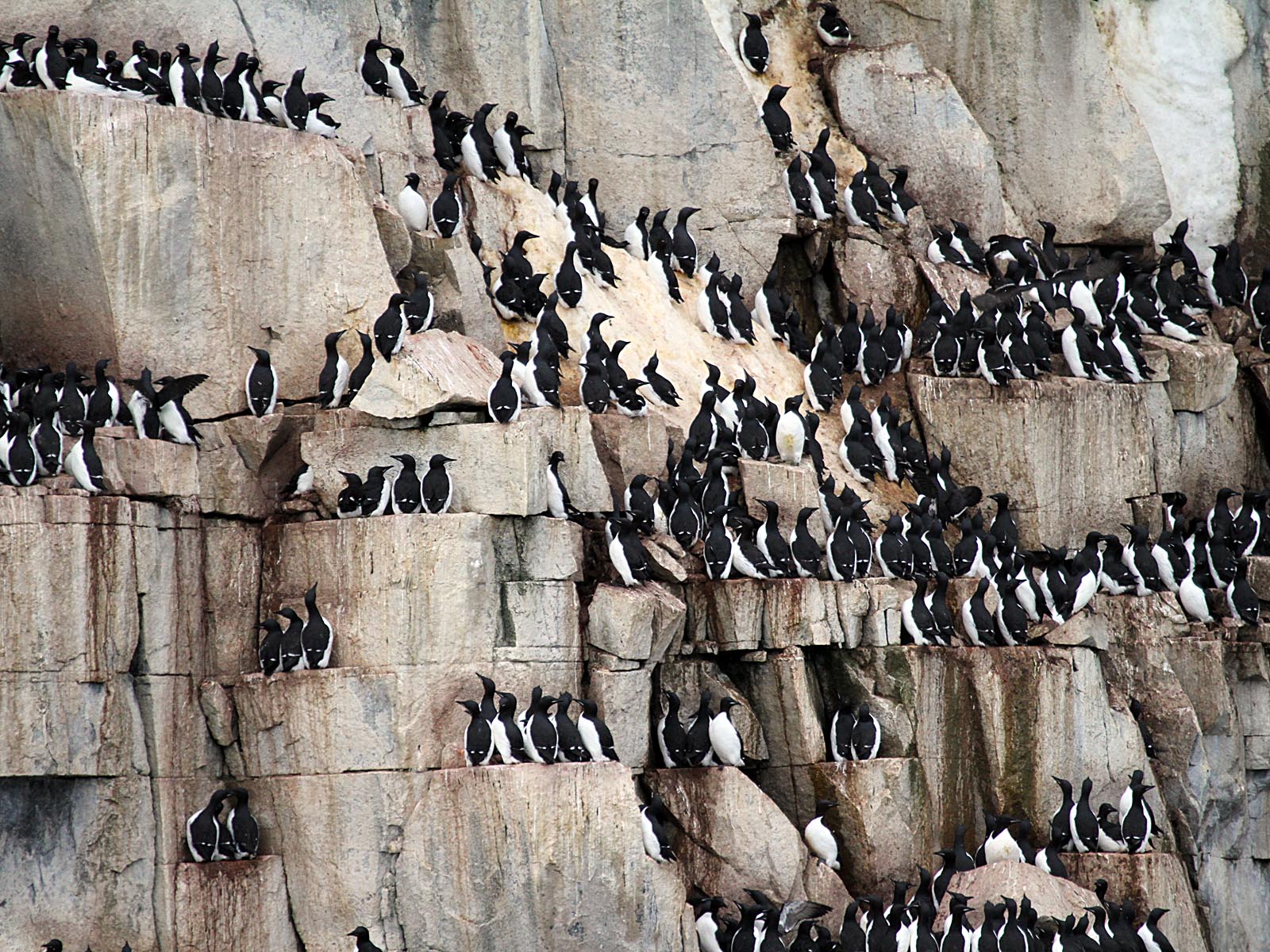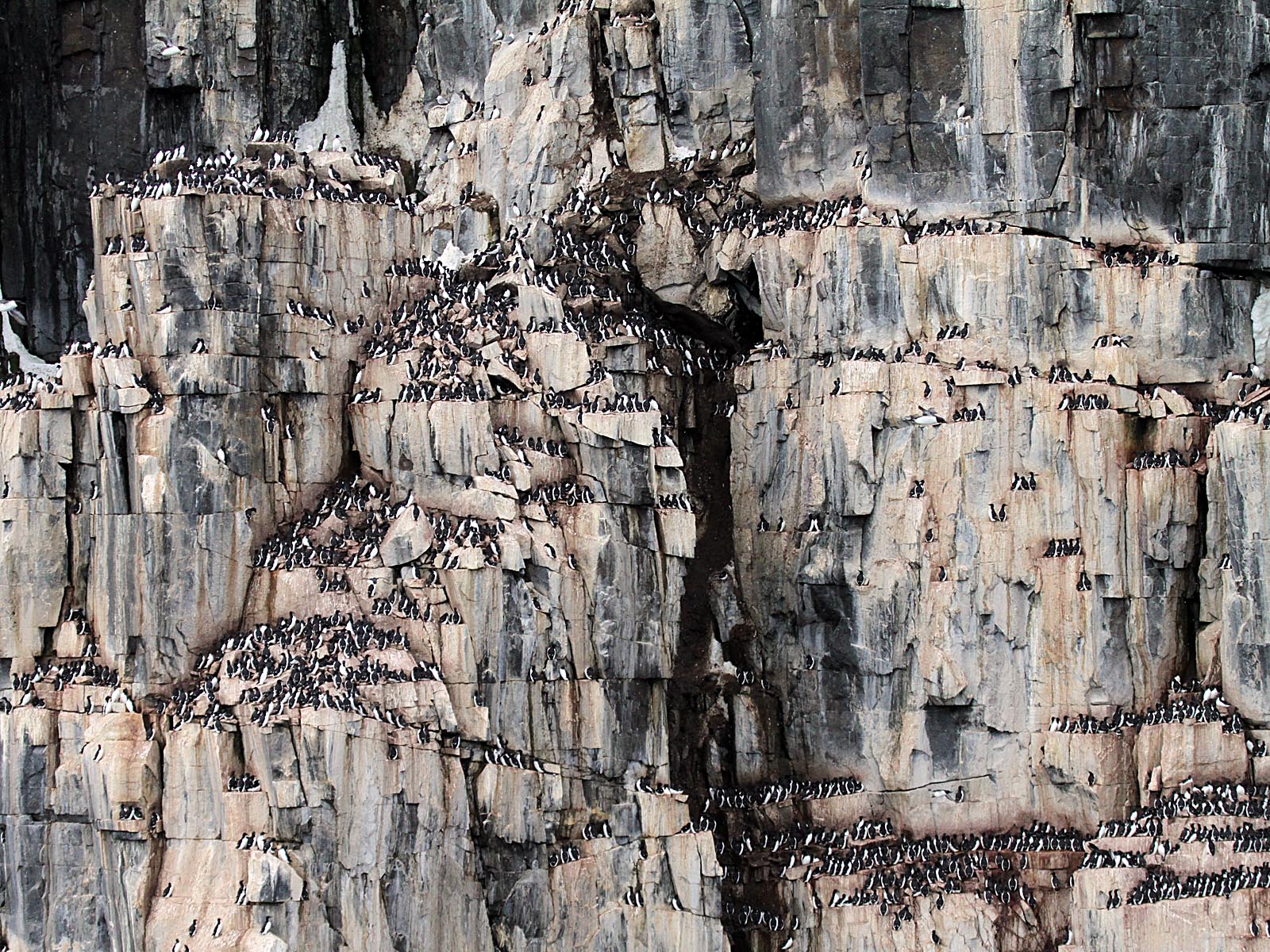 Later we found another single walrus resting on the ice.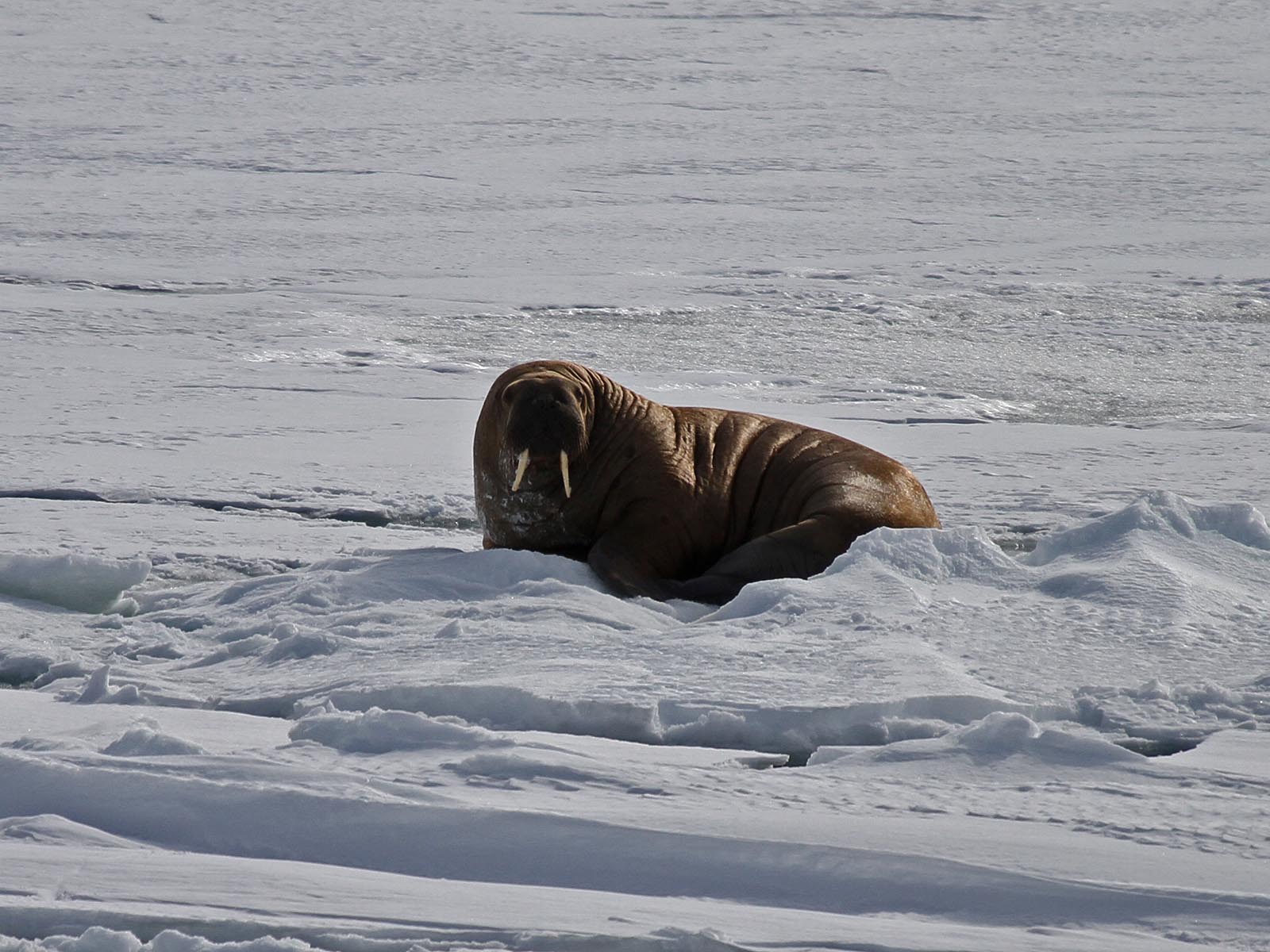 A polar bear skull that was in the ship's lounge for examination.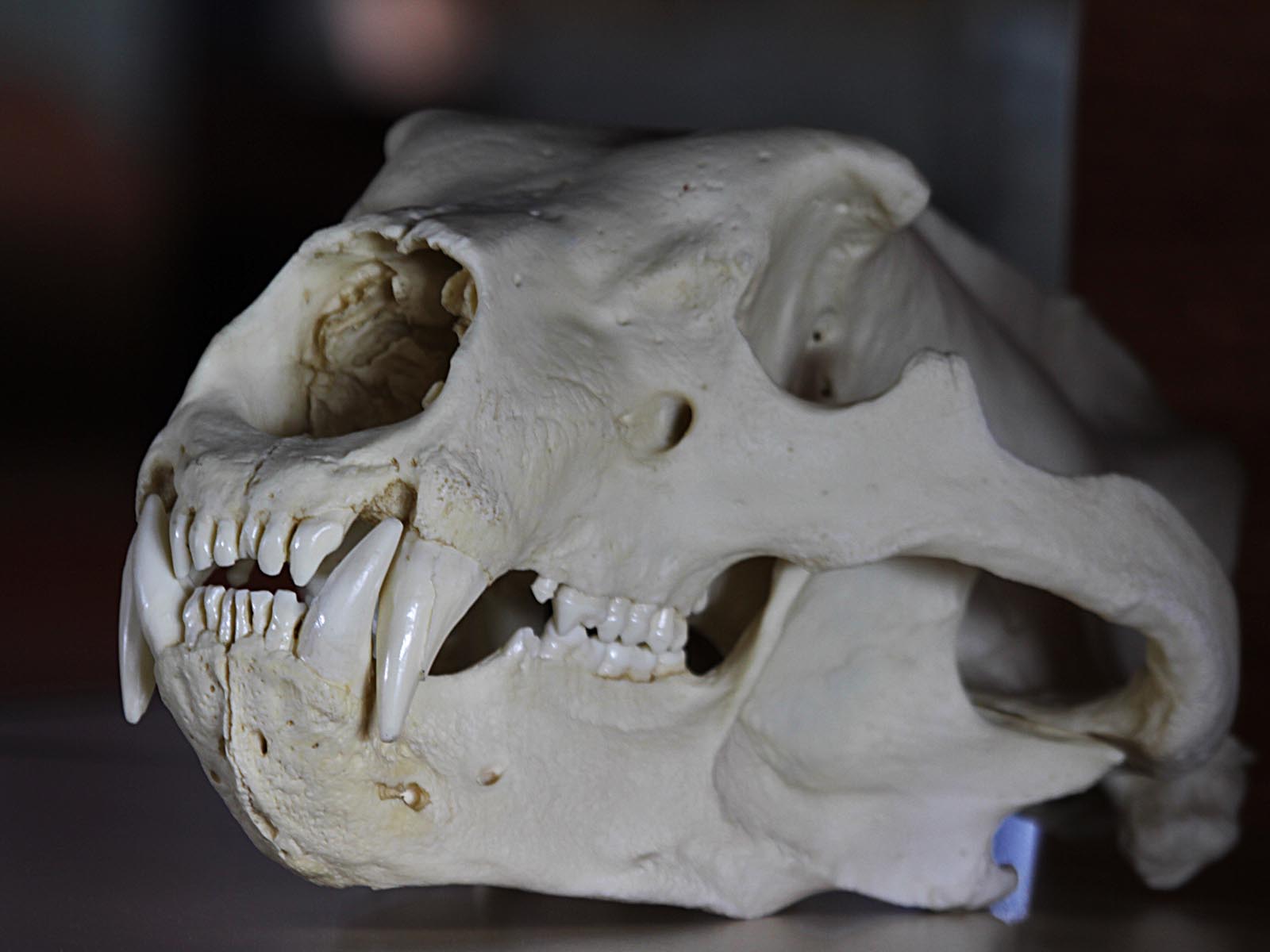 Our group on shore near a group of resting walruses.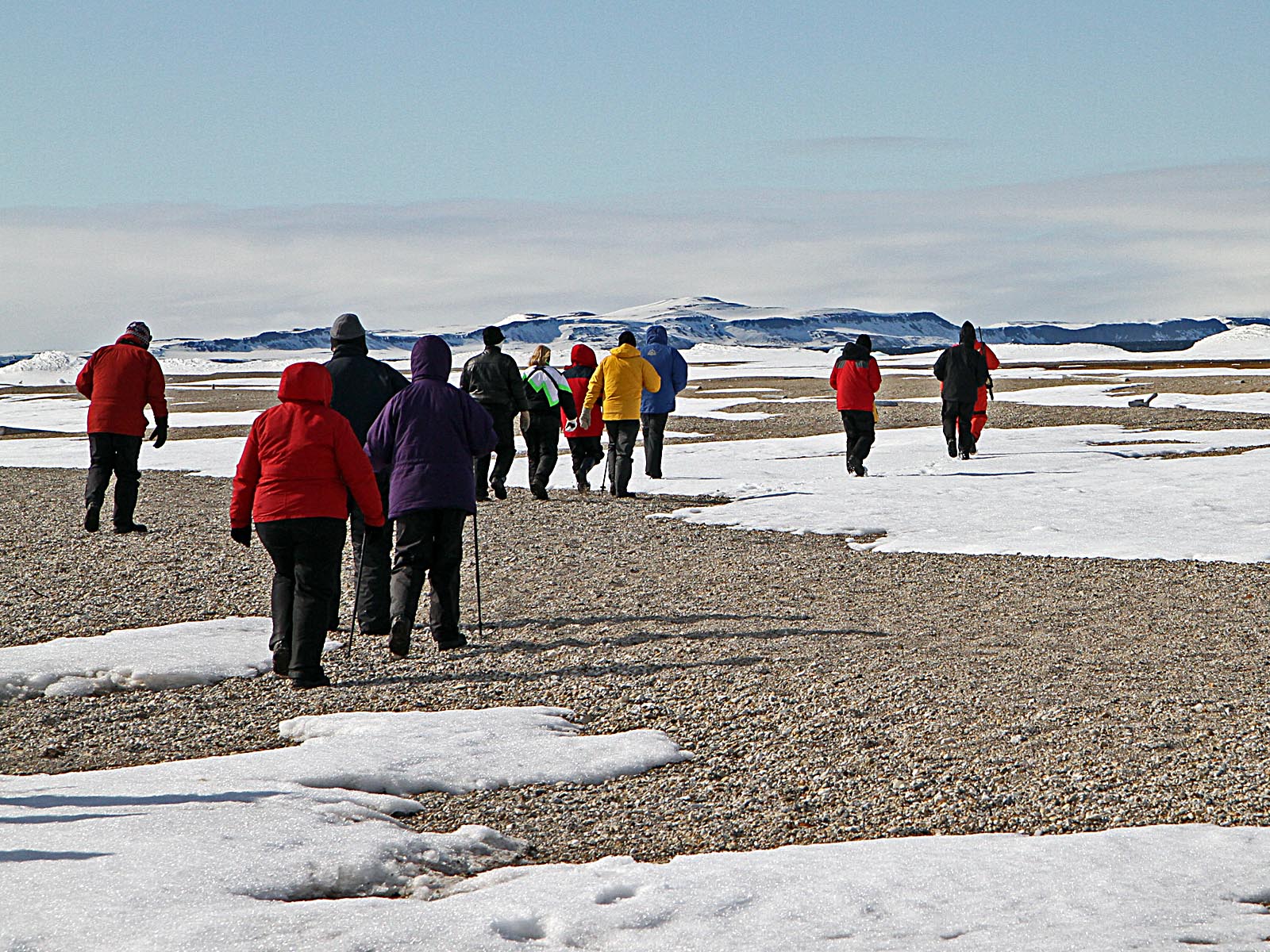 Whenever we were on shore in polar bear country, the naturalists were all armed with large bore rifles and kept a careful lookout. The passengers were also ready to "shoot".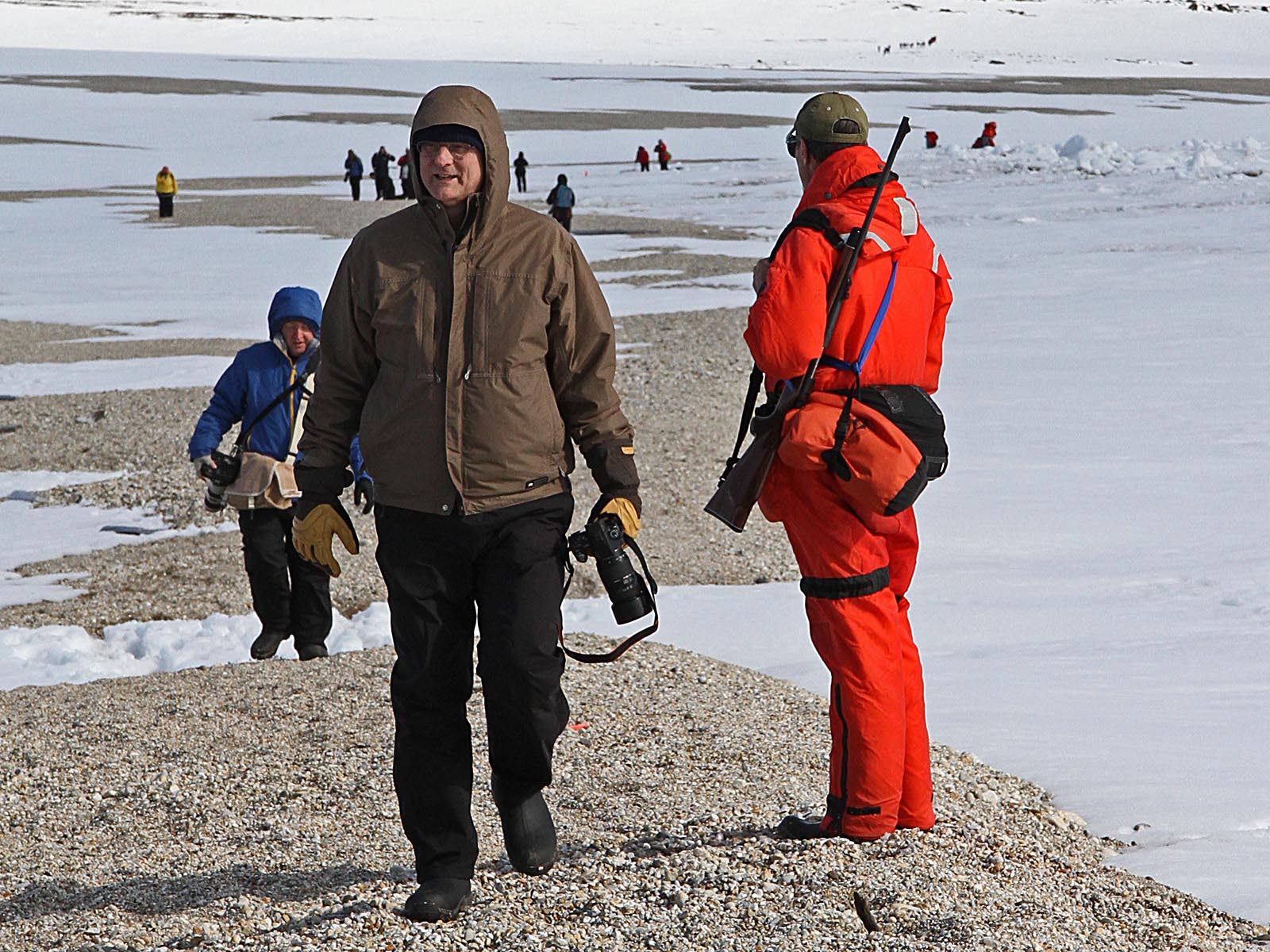 One of the big bulls along the beach.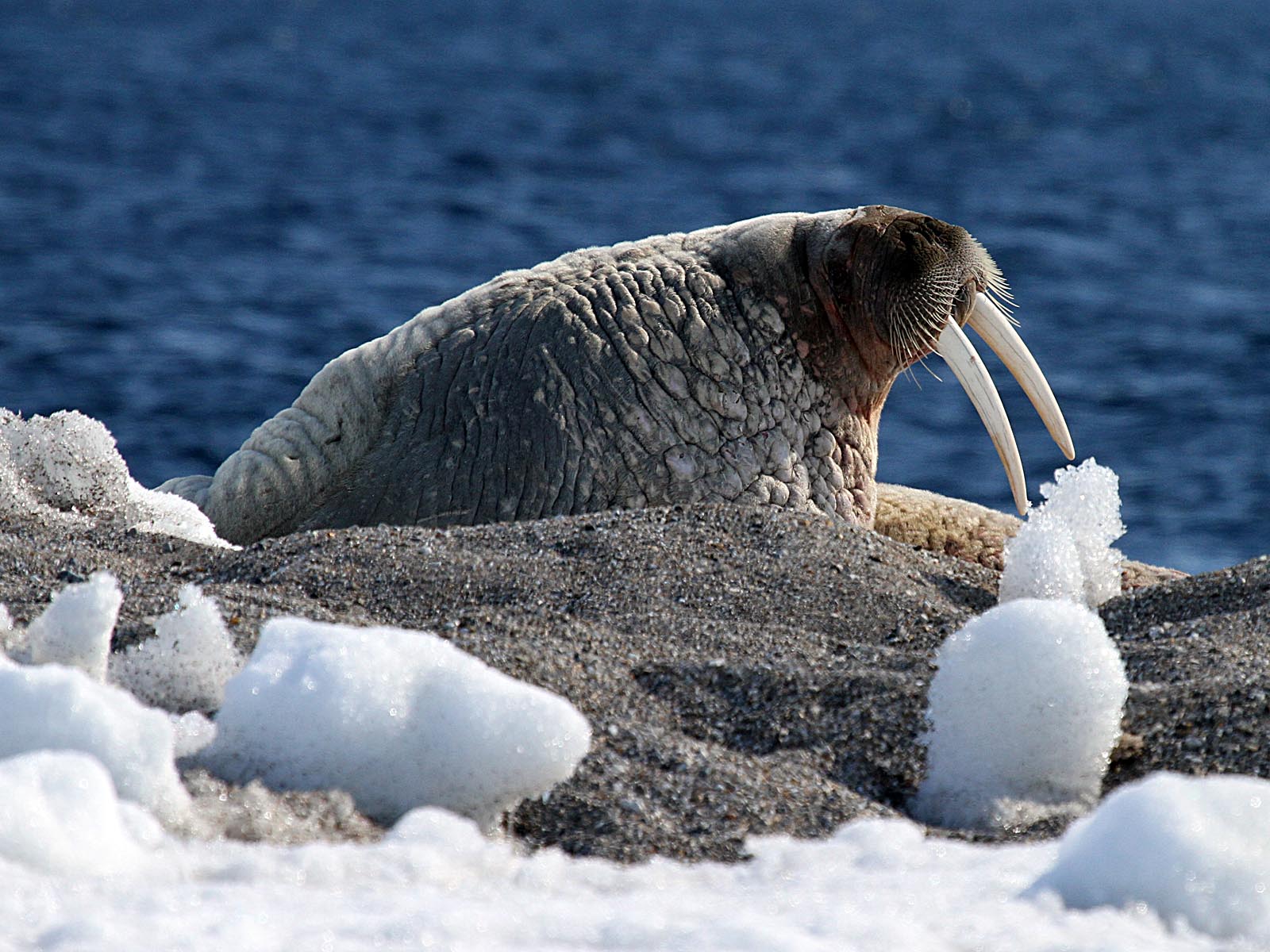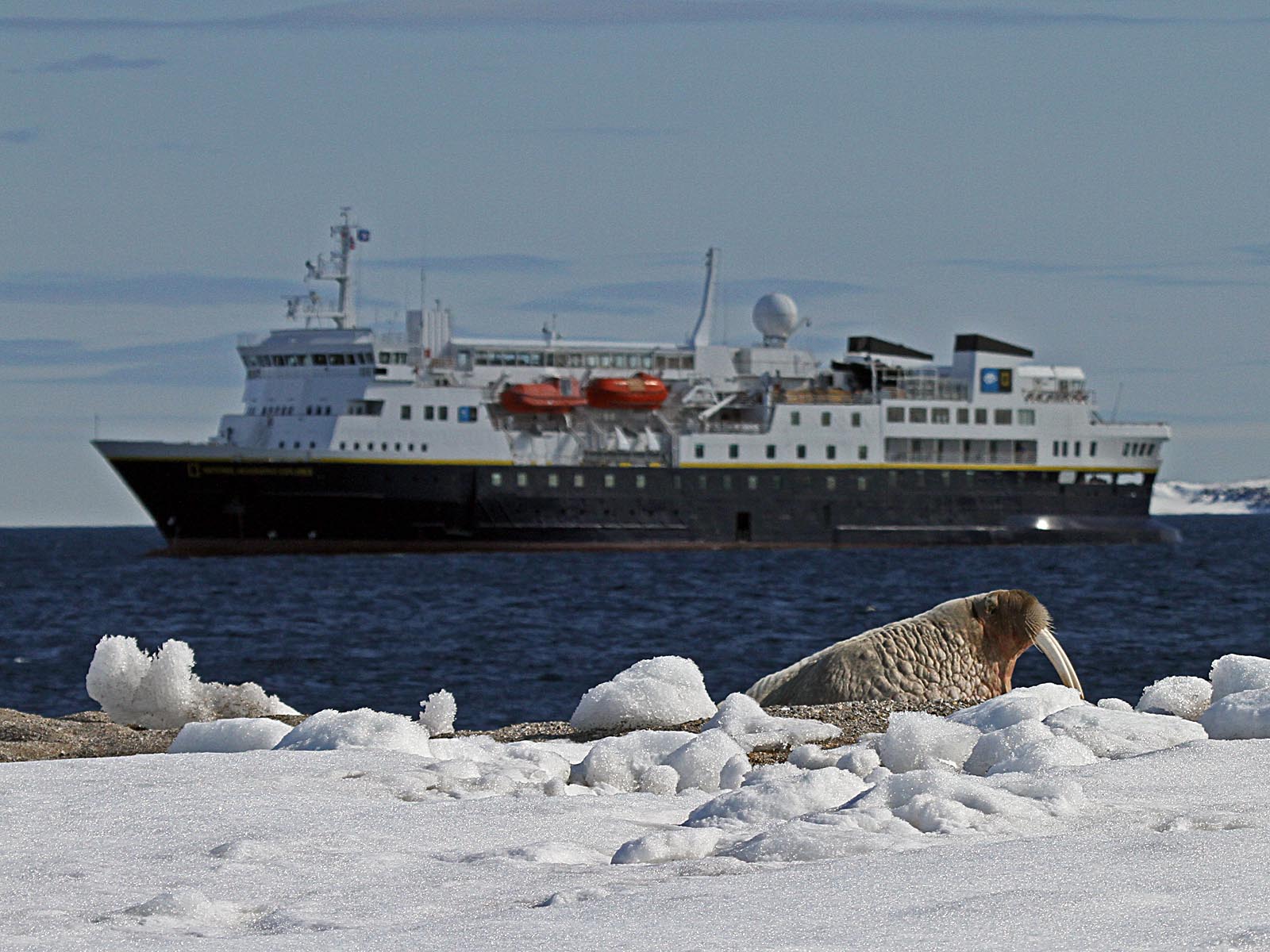 More of the "locals".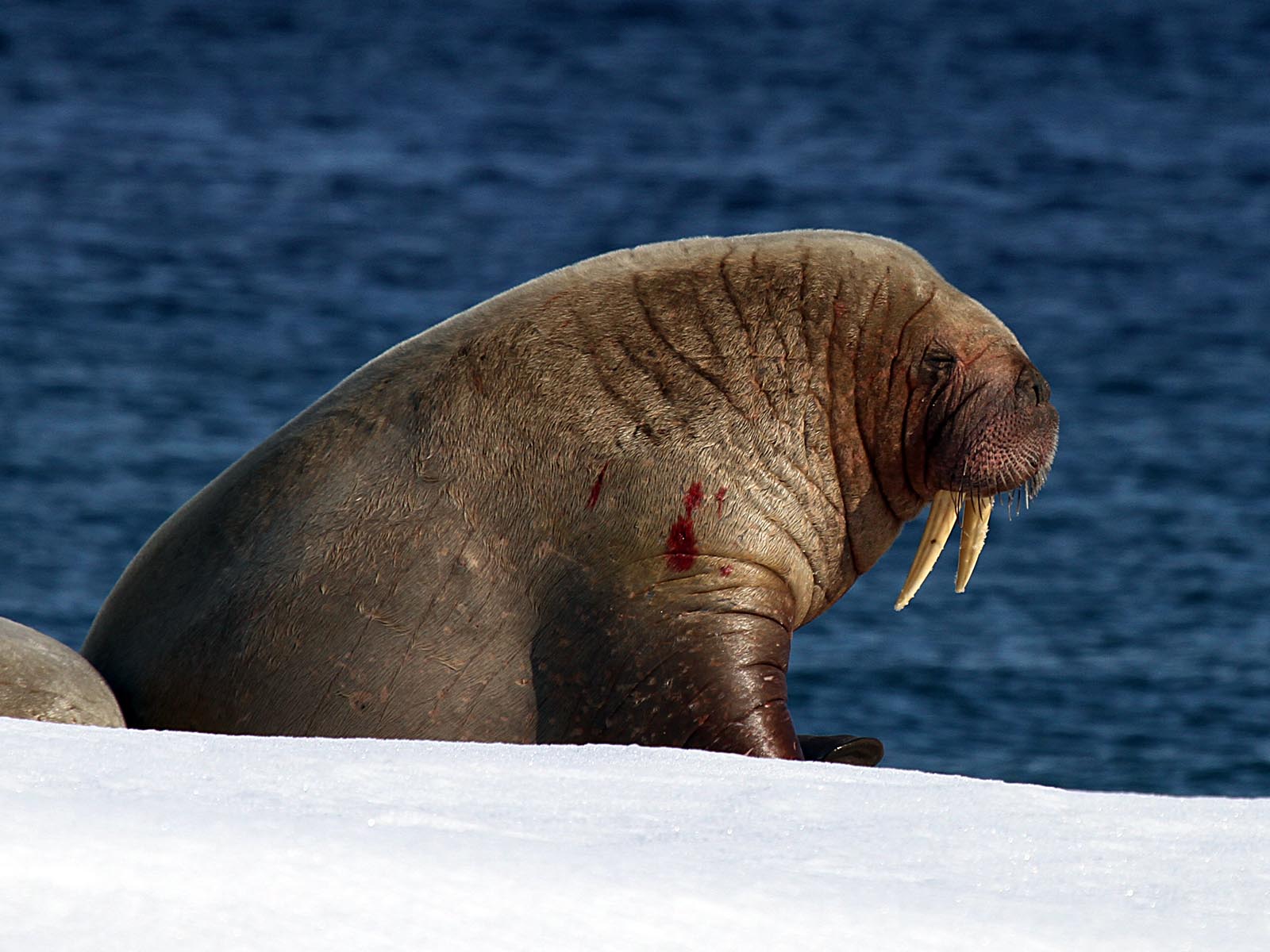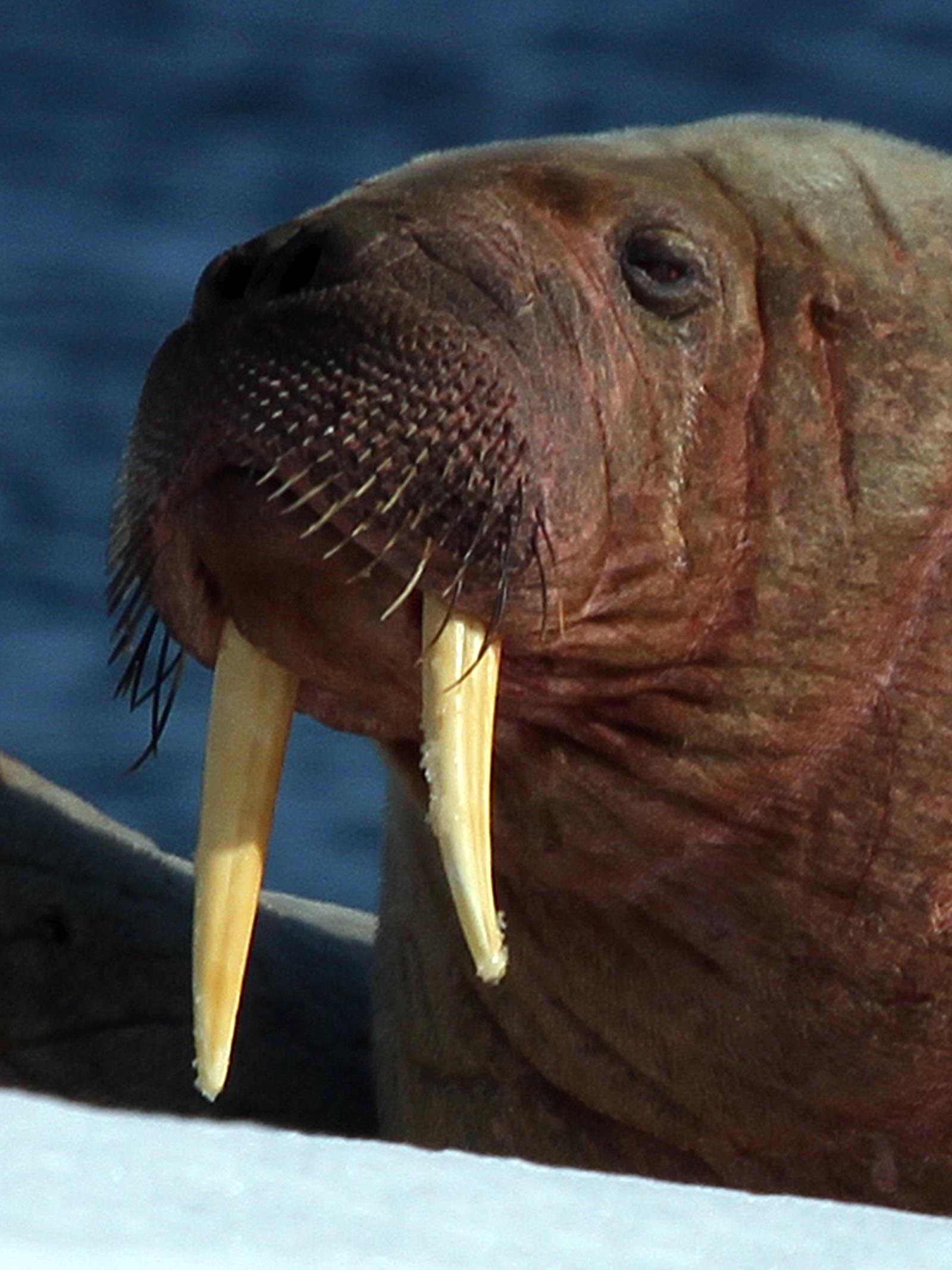 Another view of the ship.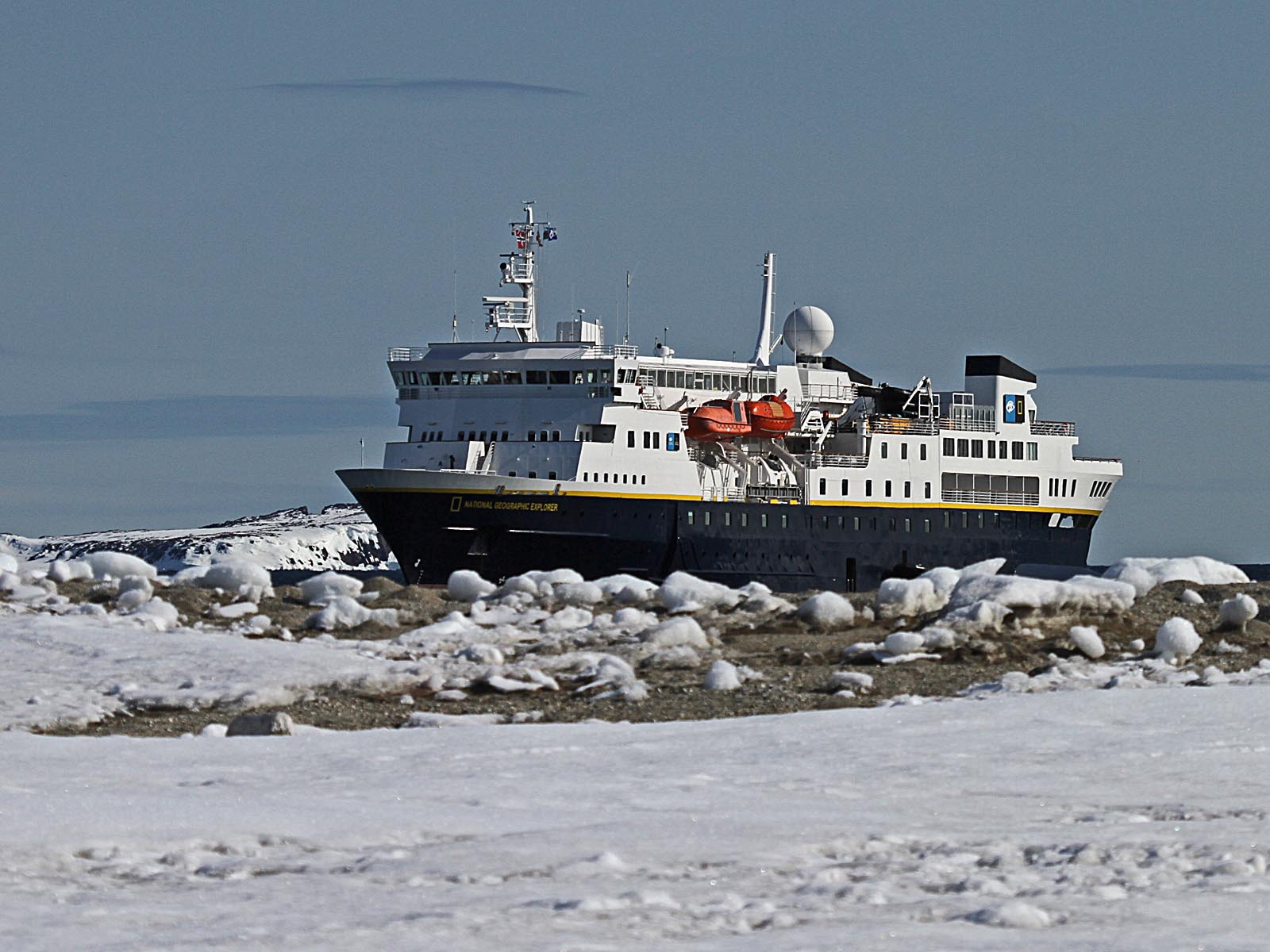 The
Nordaustlandet island in the Svalbard archipelago is covered with the third largest ice cap on the planet (average thickness about 770 feet).