Early one morning I was in the bridge when the ship came upon a small pod of Blue Whales, the largest living animals.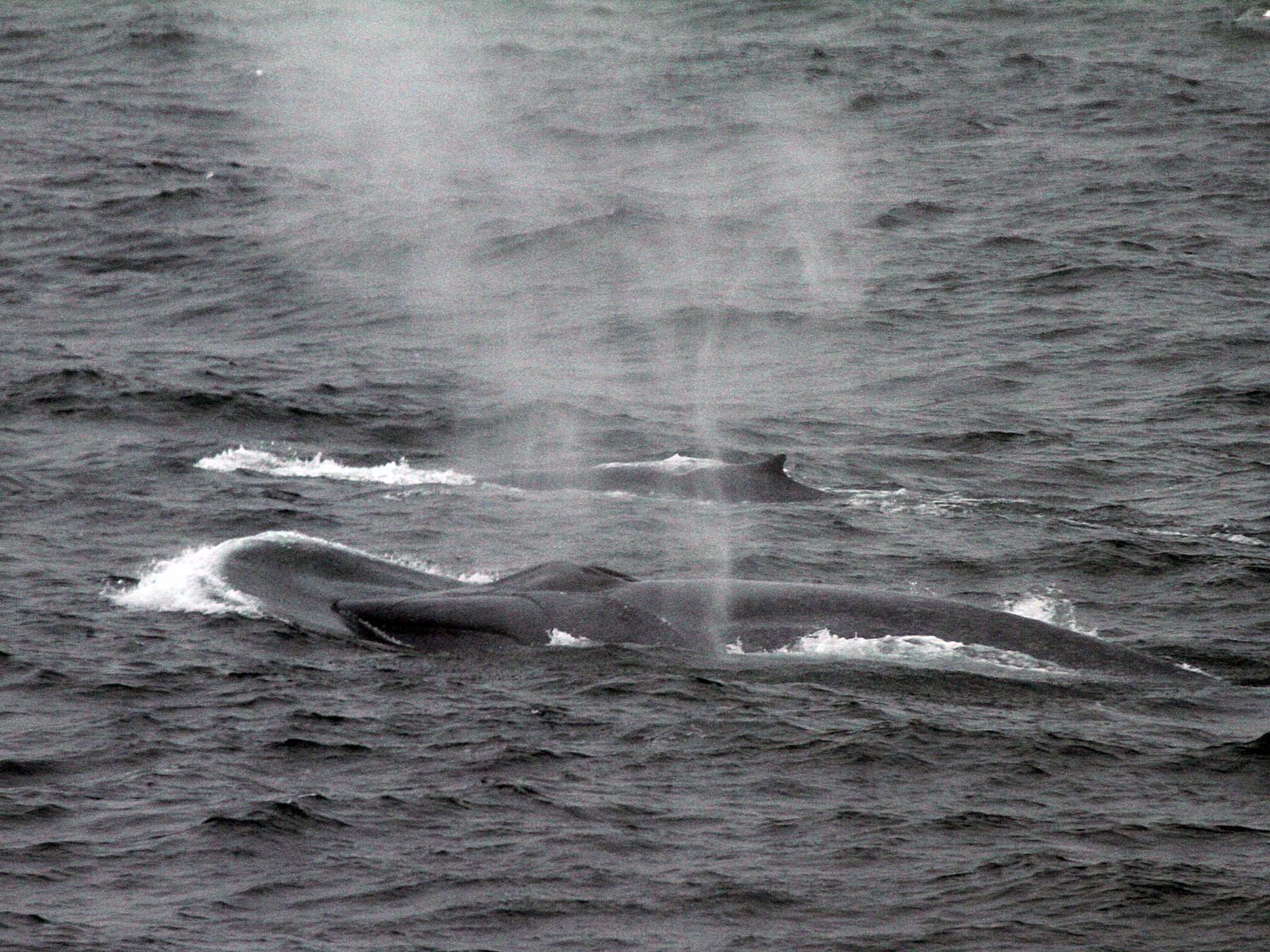 A male Eider Duck flying next to the ship.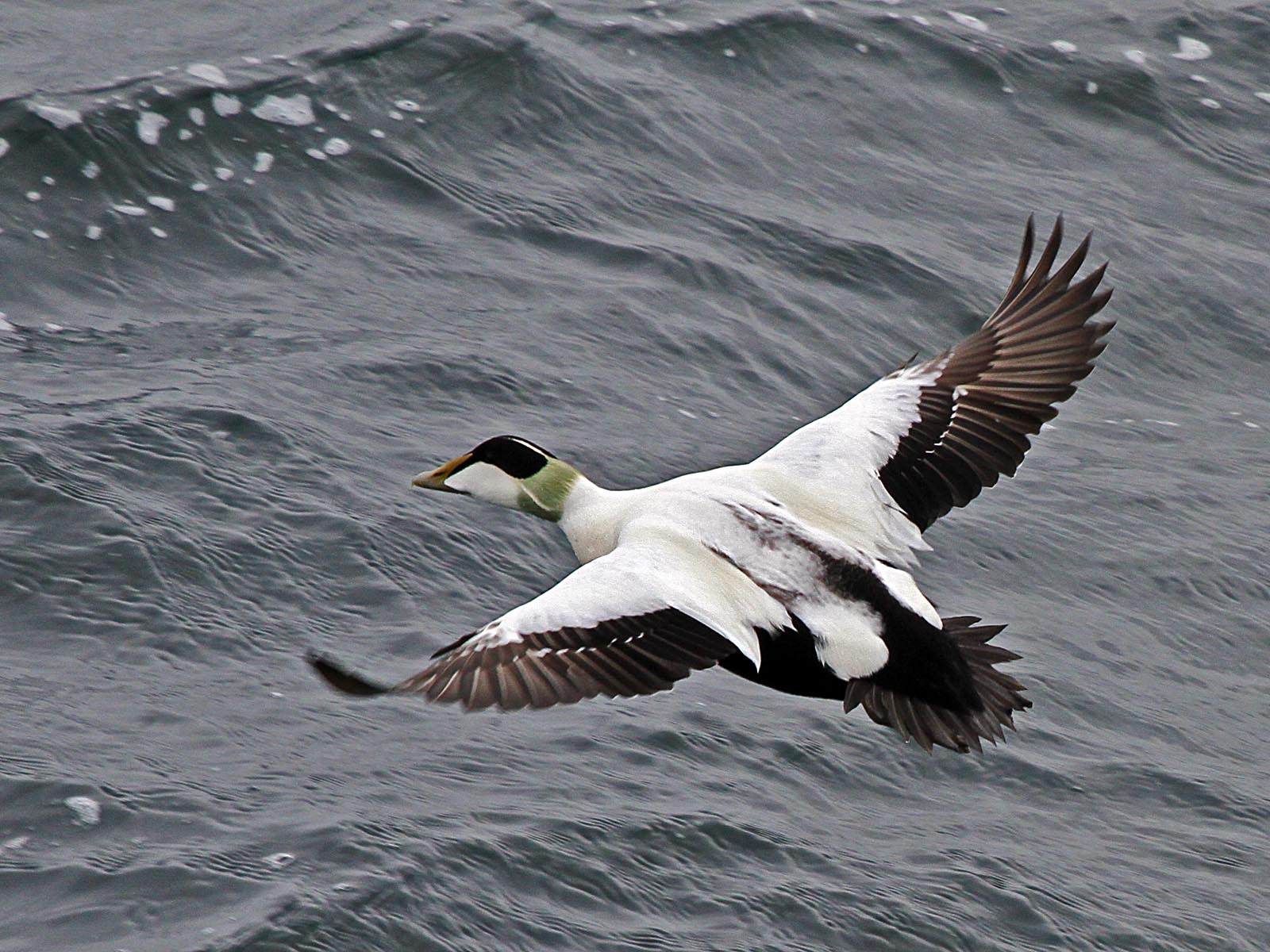 We came across a group of walruses sleeping on a beach.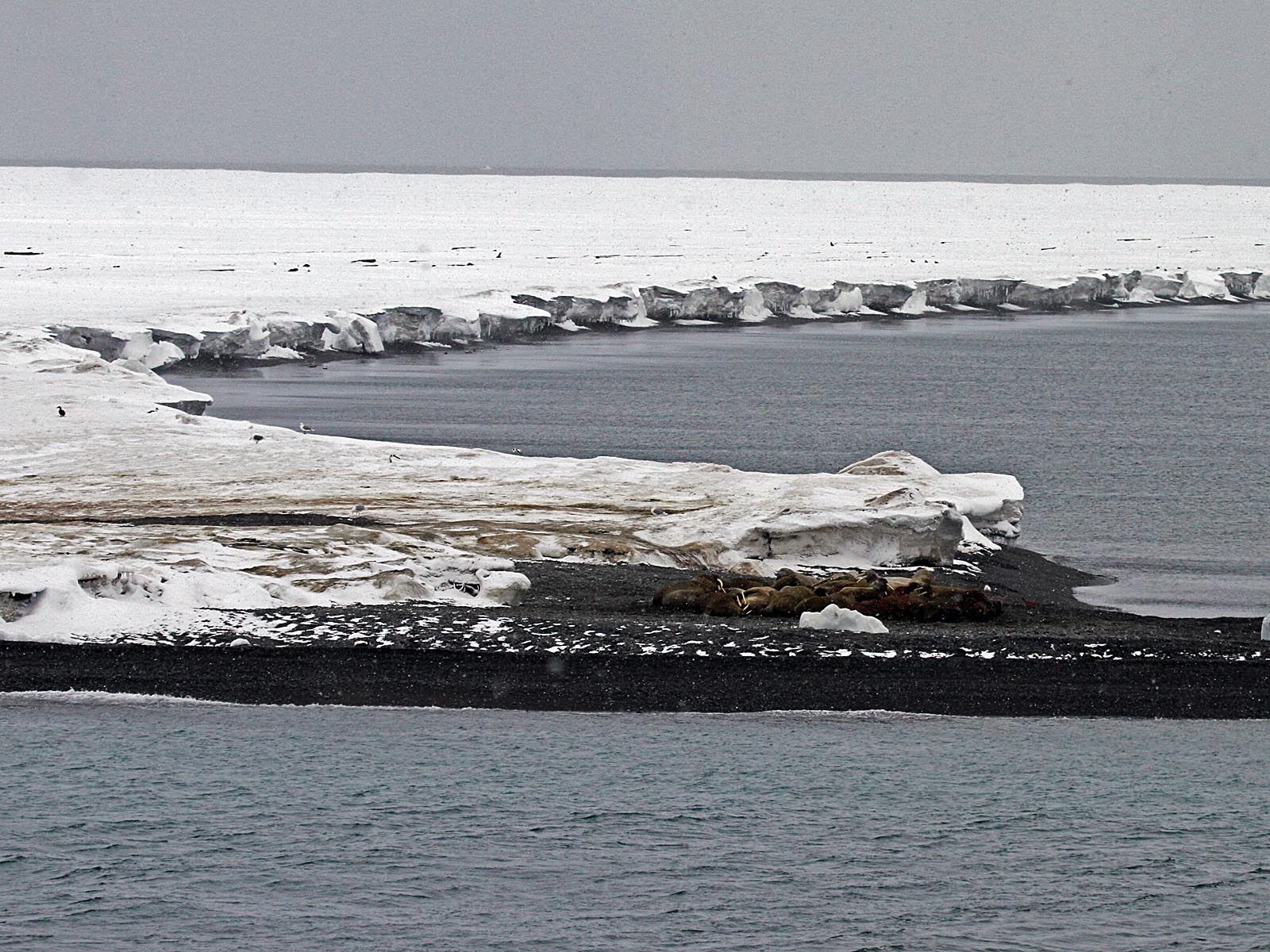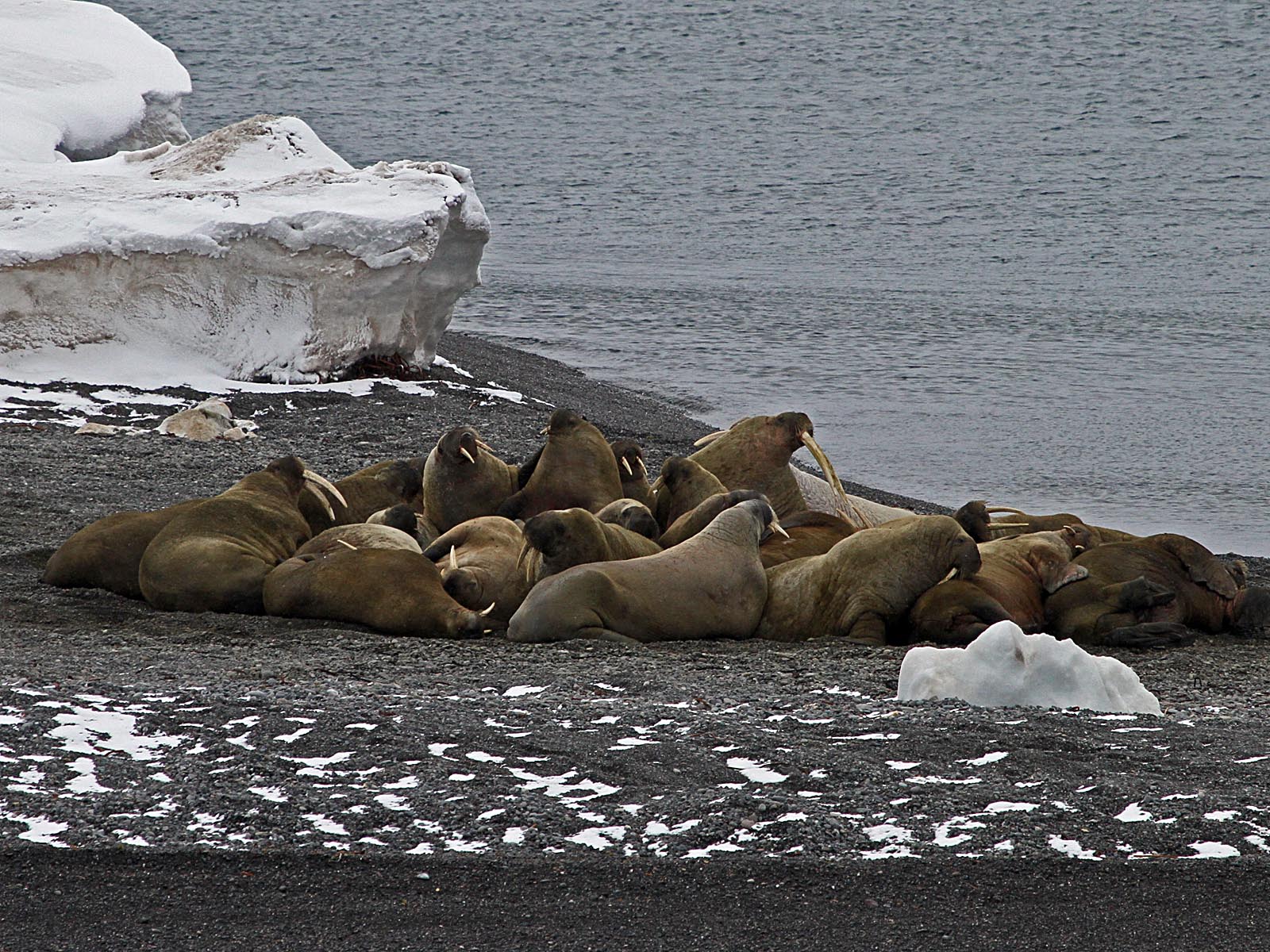 More scenery.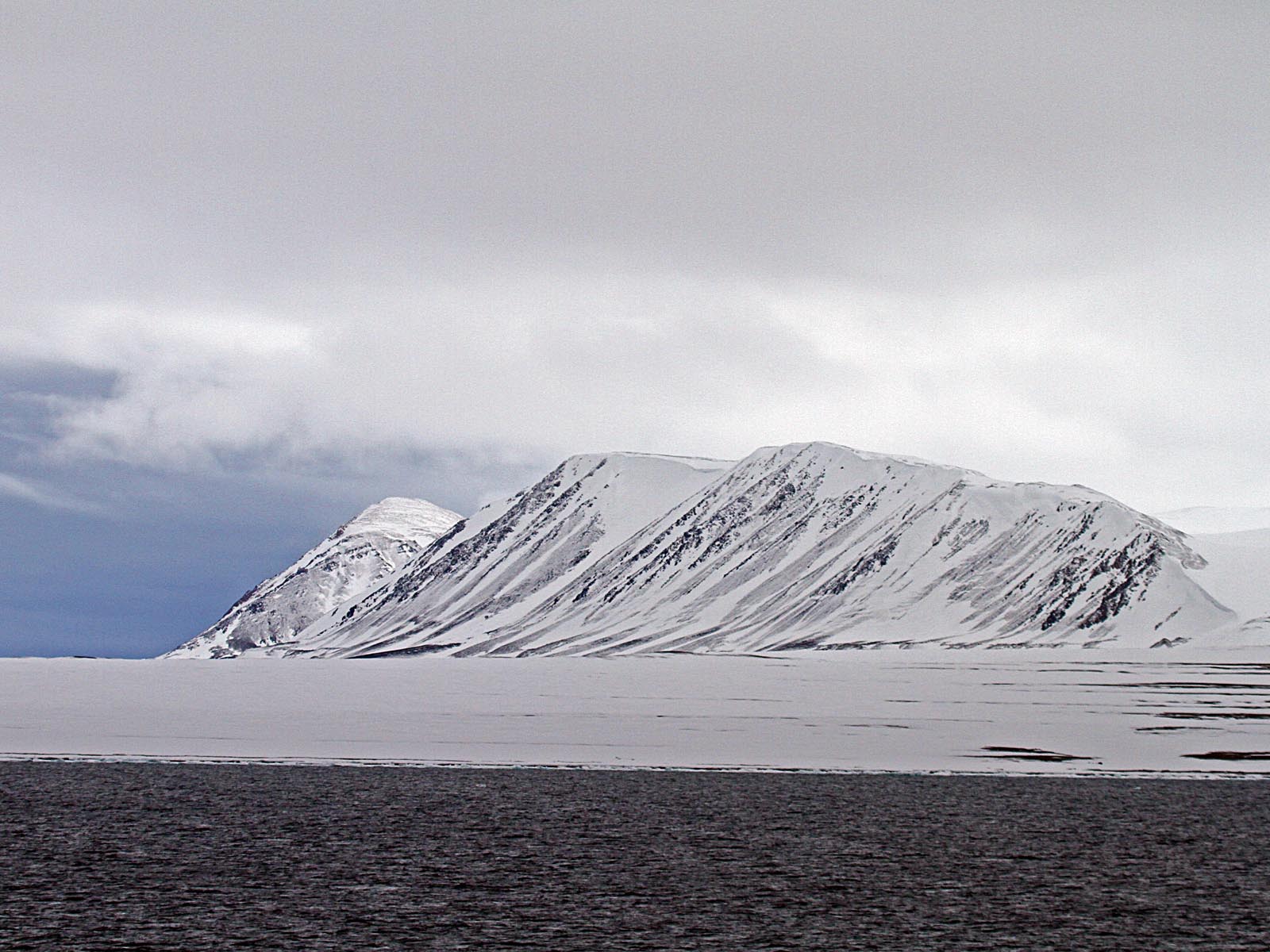 A polar bear out hunting.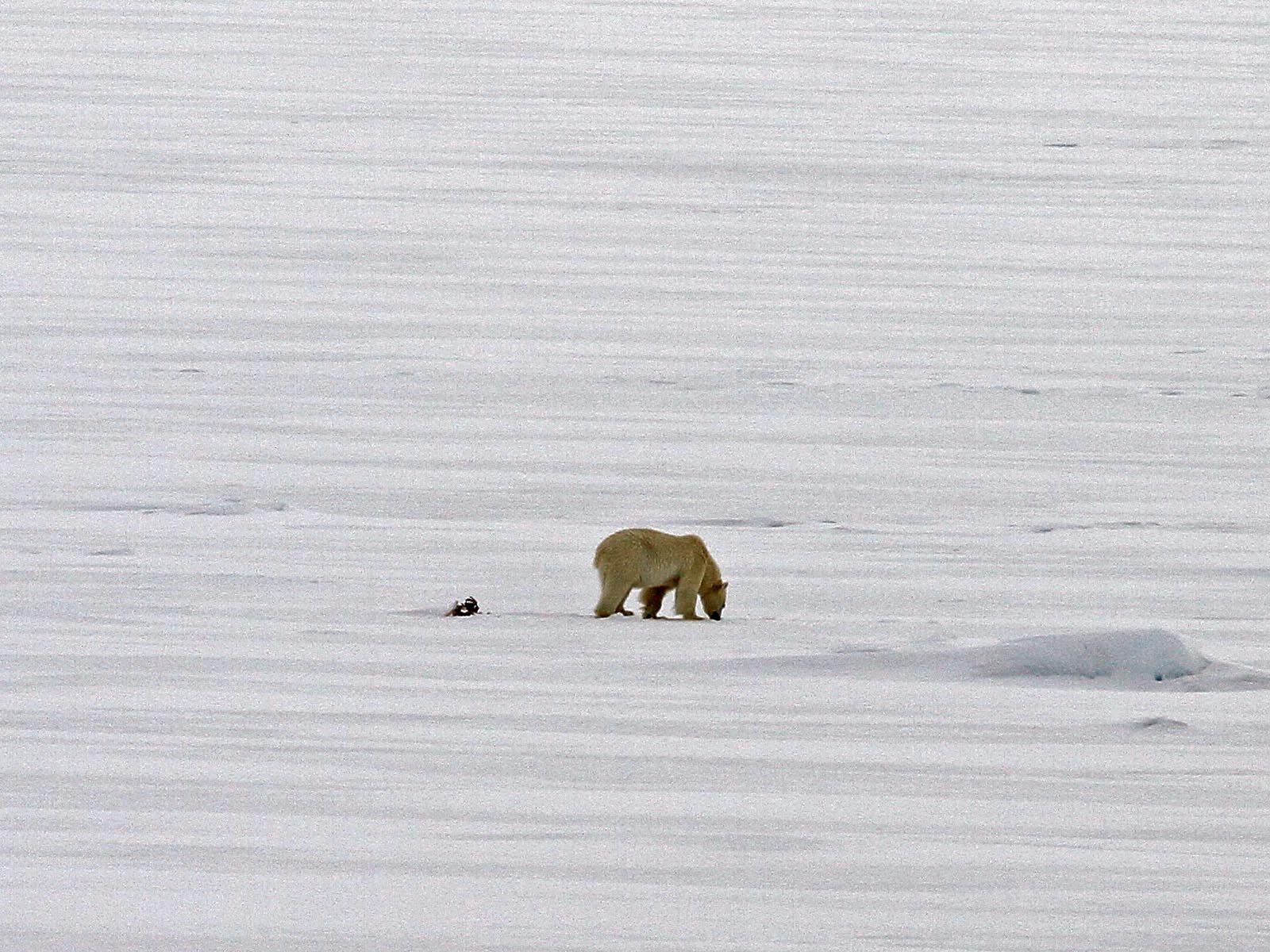 This bear then proceeded to do some unexpected things.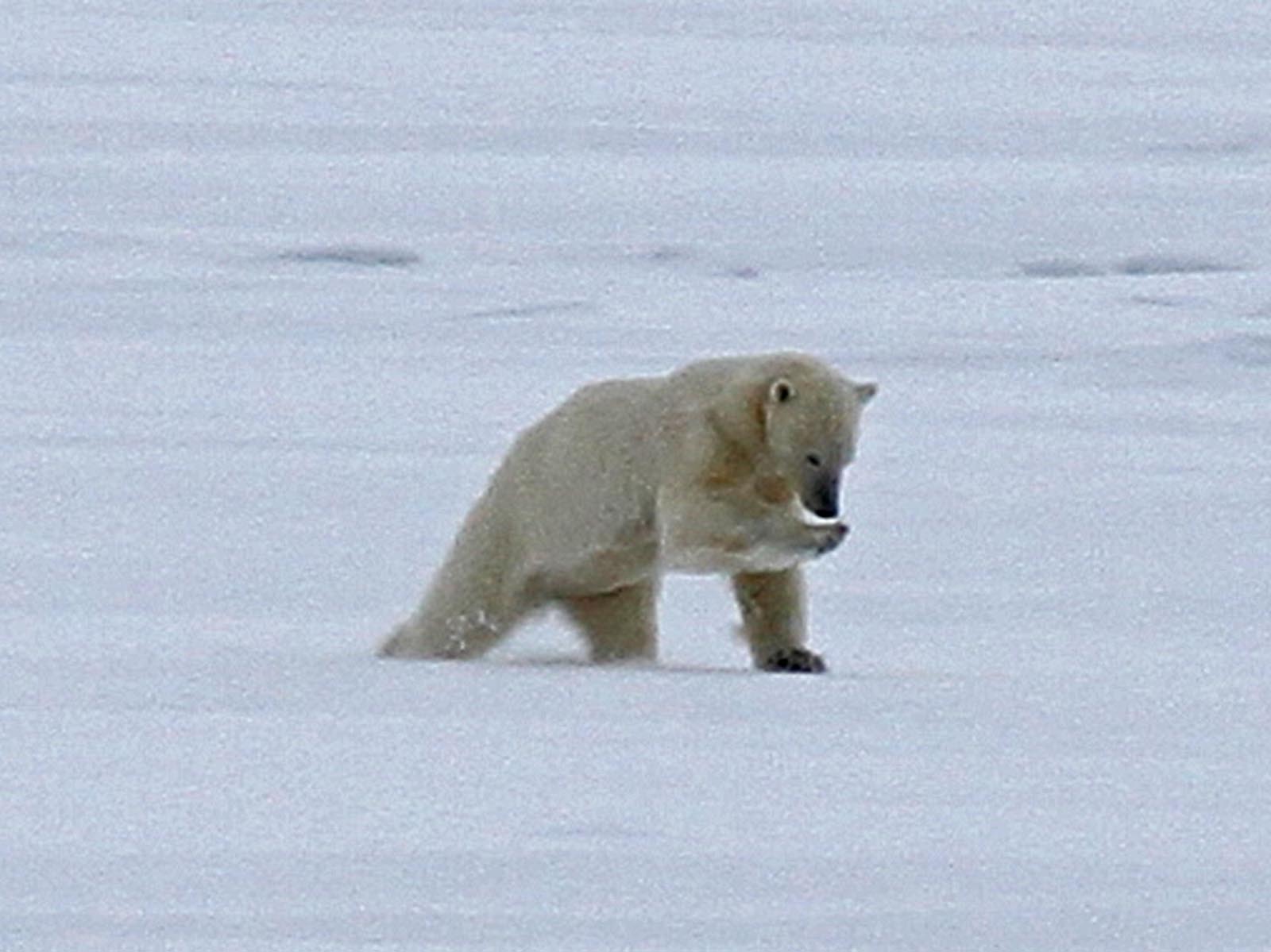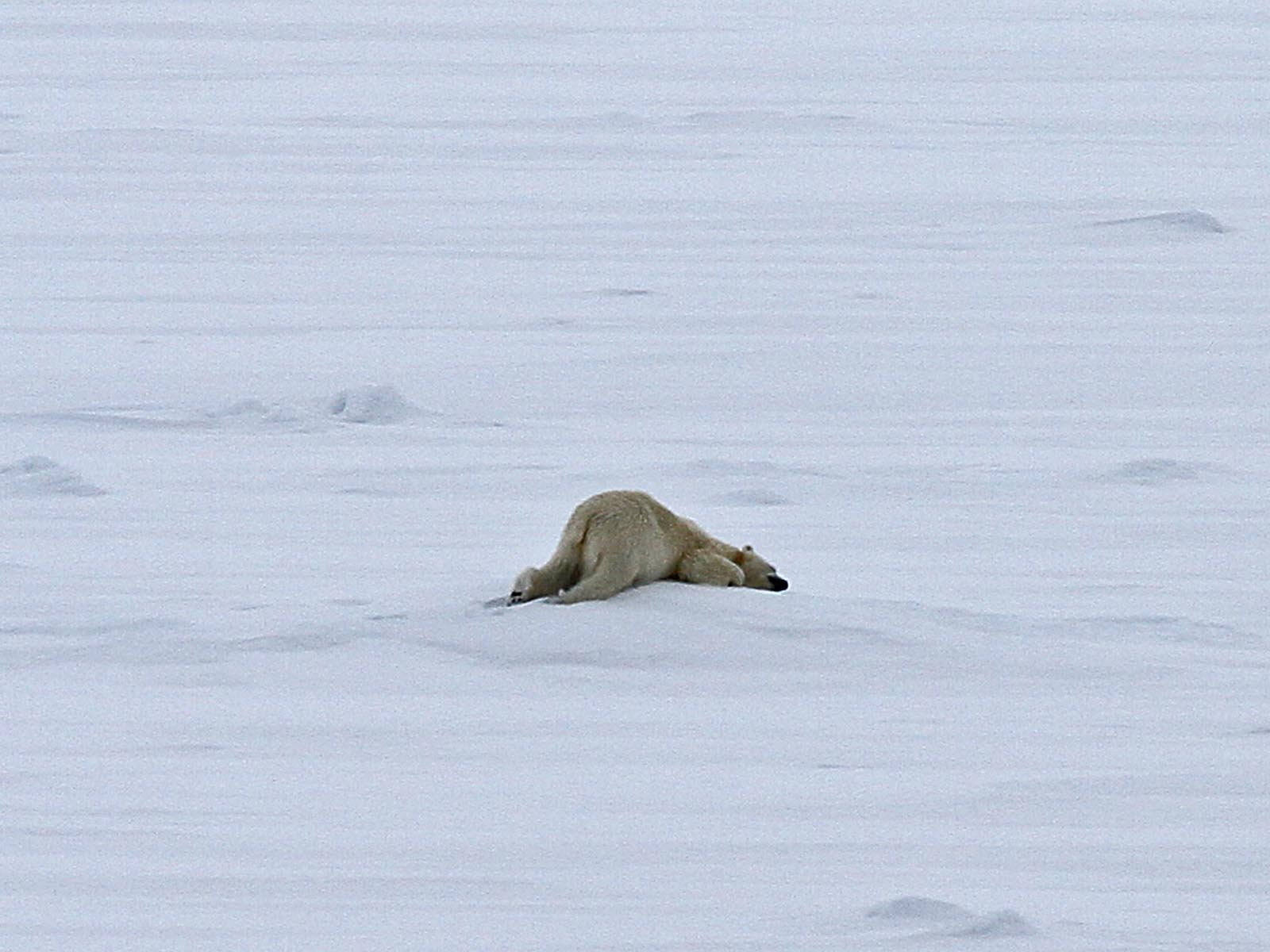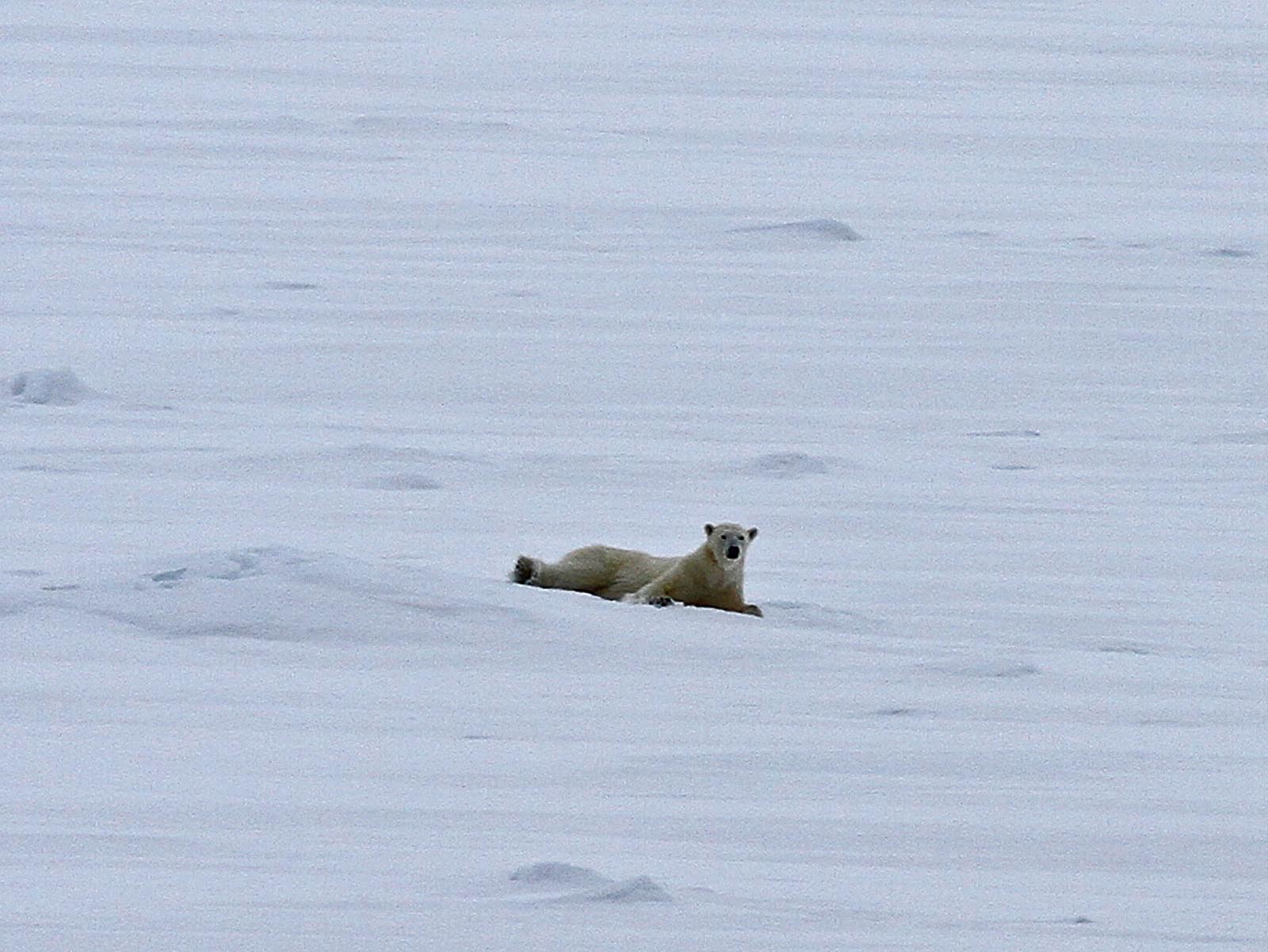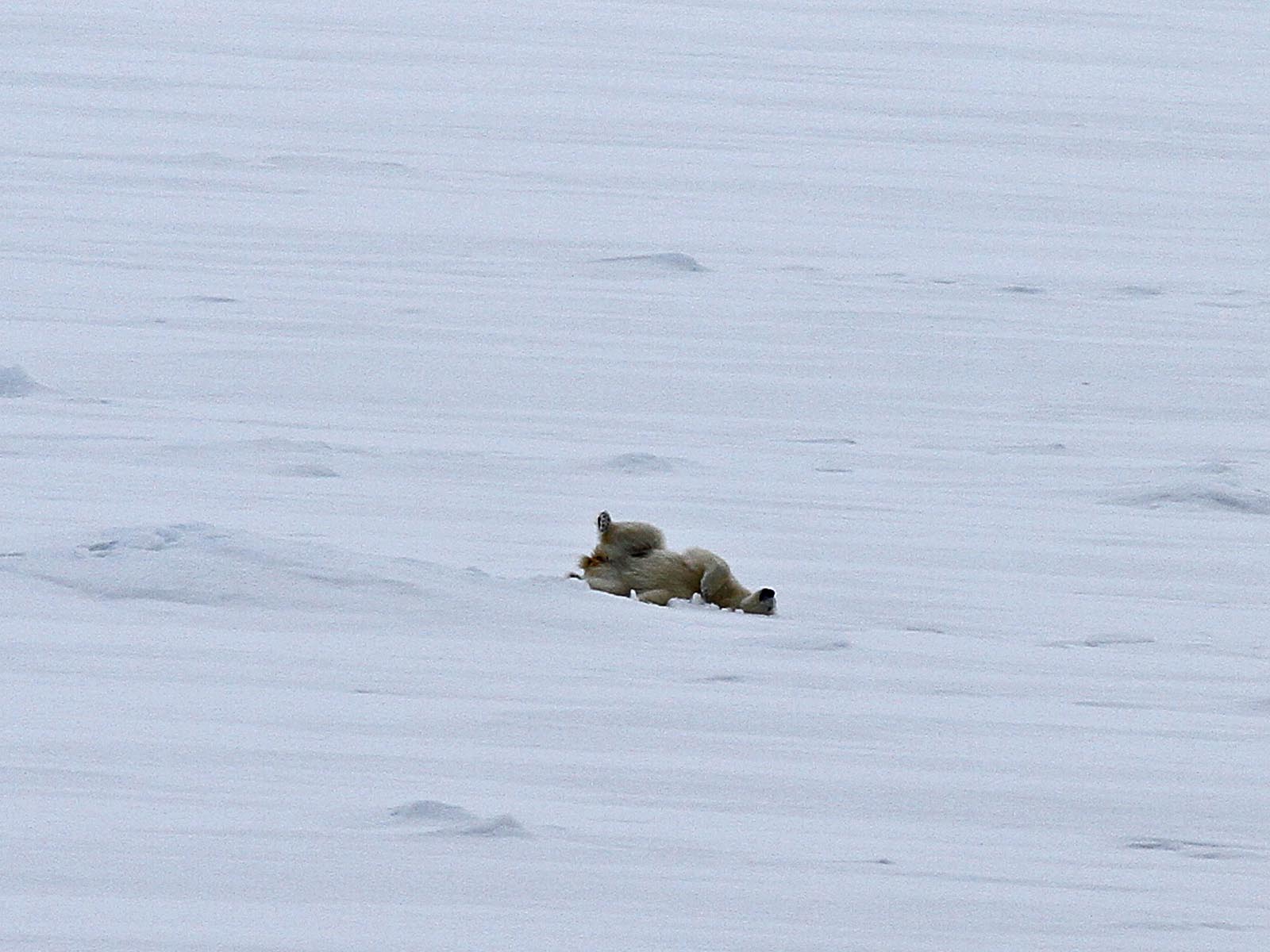 Another group of walruses.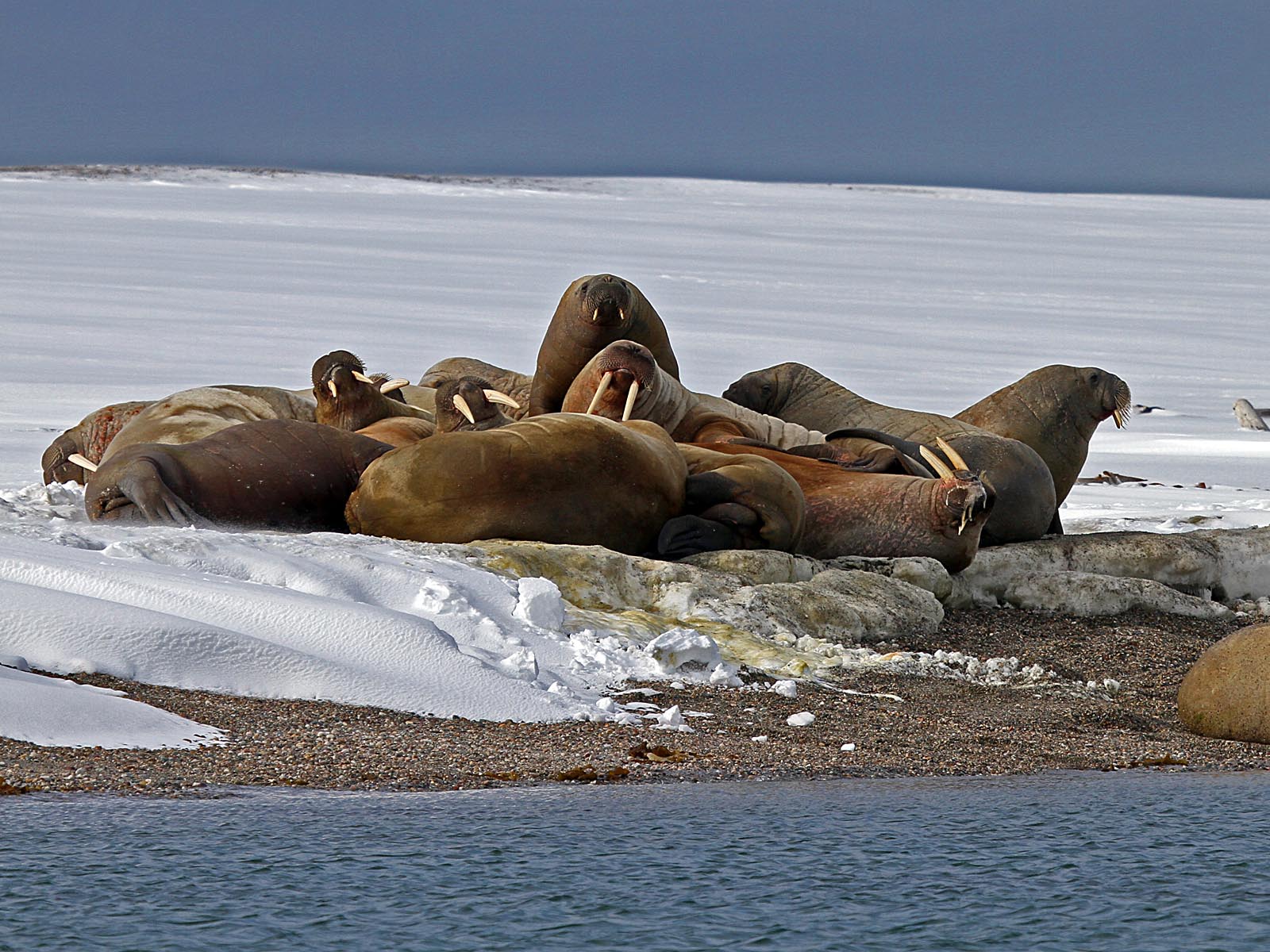 Probably the same bear as before.