We recently spent a few days at Morro Bay State Park.
We happened to be there during the time of the huge March 11th earthquake in Japan and the ensuing Pacific tsunami. Some low lying campgrounds and harbor areas in Morro Bay were evacuated, but luckily the Morro Bay State Park campground was not. The rangers did keep most people away from the areas right next to the bay.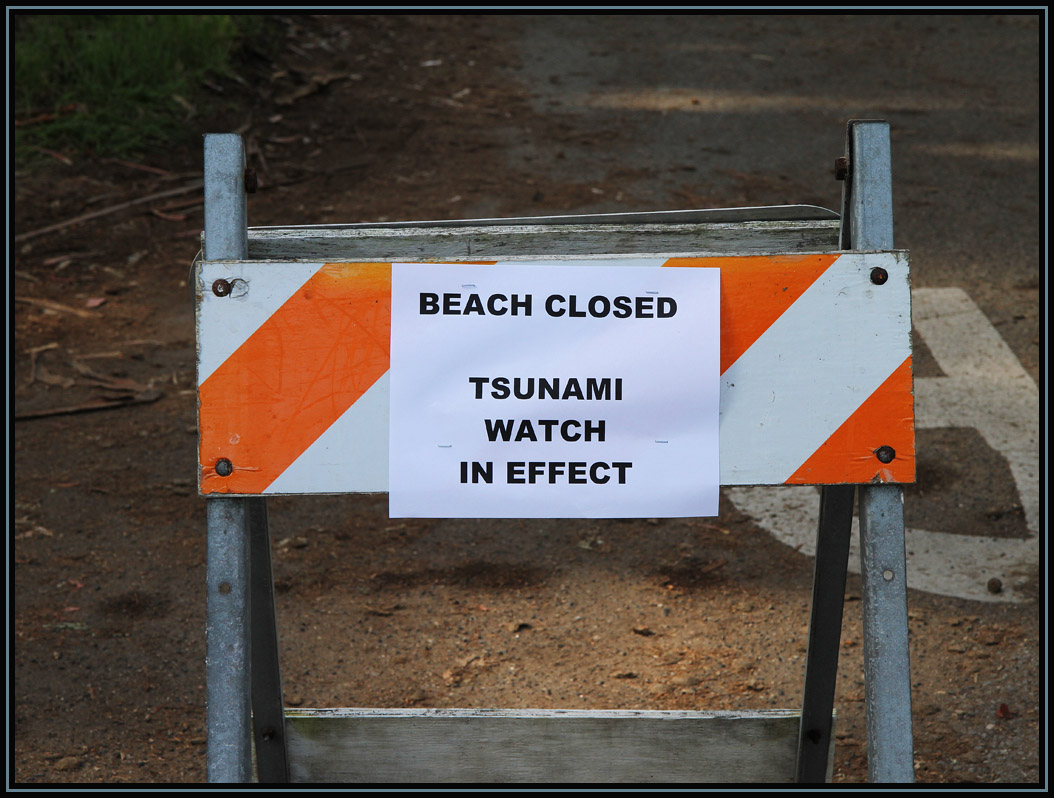 Several of us went up to the top of a rocky outcrop that overlooks the bay. This is a picture of the bay in the morning before the tsunami surge arrived.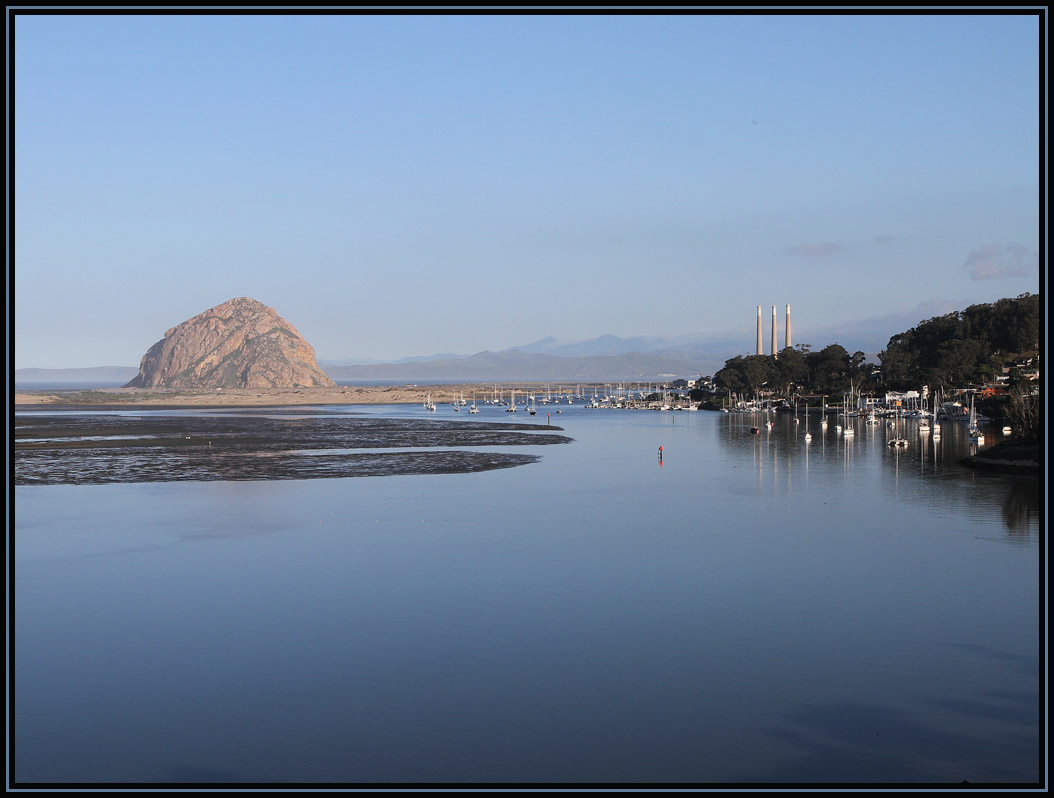 The tide was on its way out when the first tsunami surge arrived. Inside the bay, the surge was not real obvious, but could be seen in the main channel. A ranger estimated that the water level rose about 4 feet within 15 minutes, then started draining out again. The sudden surge of water did cause some minor damage in the marina next to the campground.
Here is a view across the marina looking towards the campground, with the Bayside Cafe restaurant in the background. A section of the floating dock was torn away from this area and ended up stuck upside down in the mud at the edge of the bay when the surge retreated.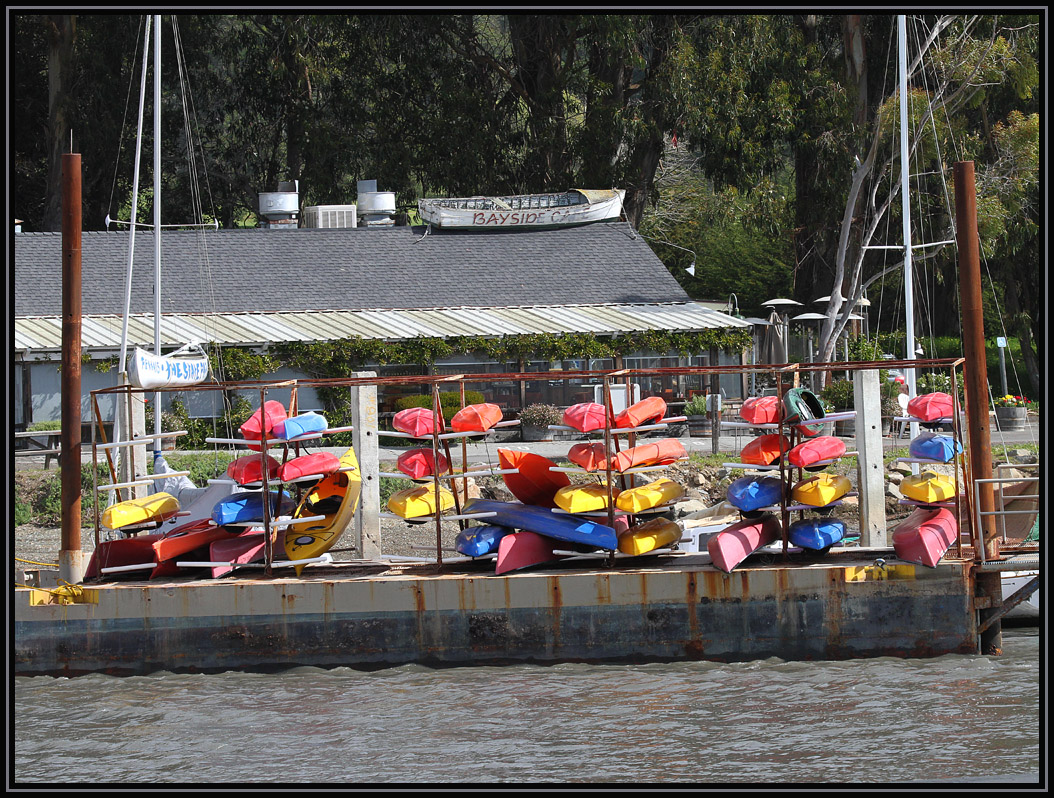 A walk along the edge of the bay turned up a few thing to photograph, including this Great Egret in flight.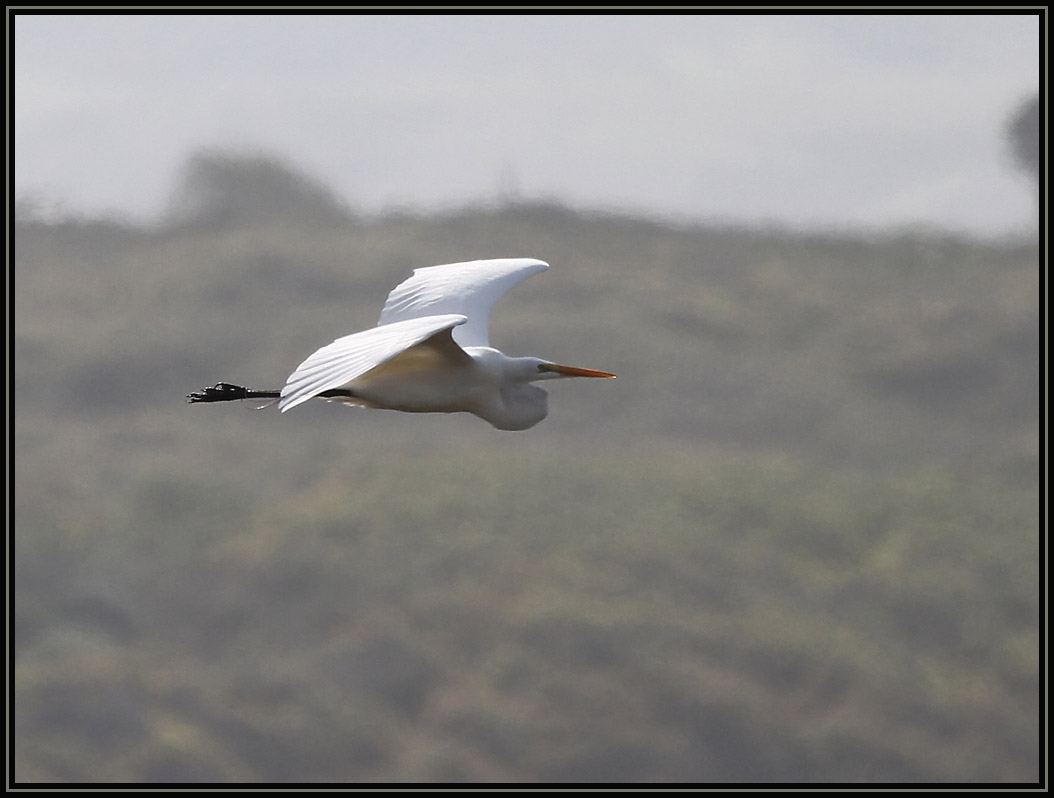 One area at the edge of the tidal zone was just full of snails.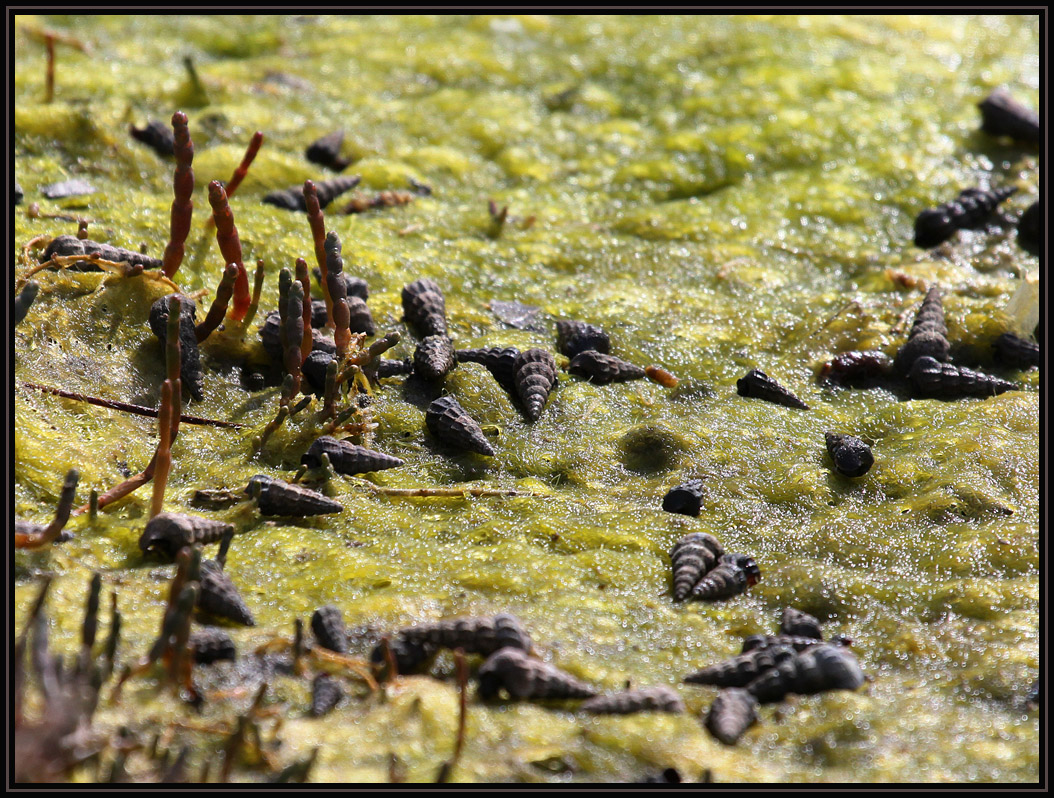 Long-billed Curlew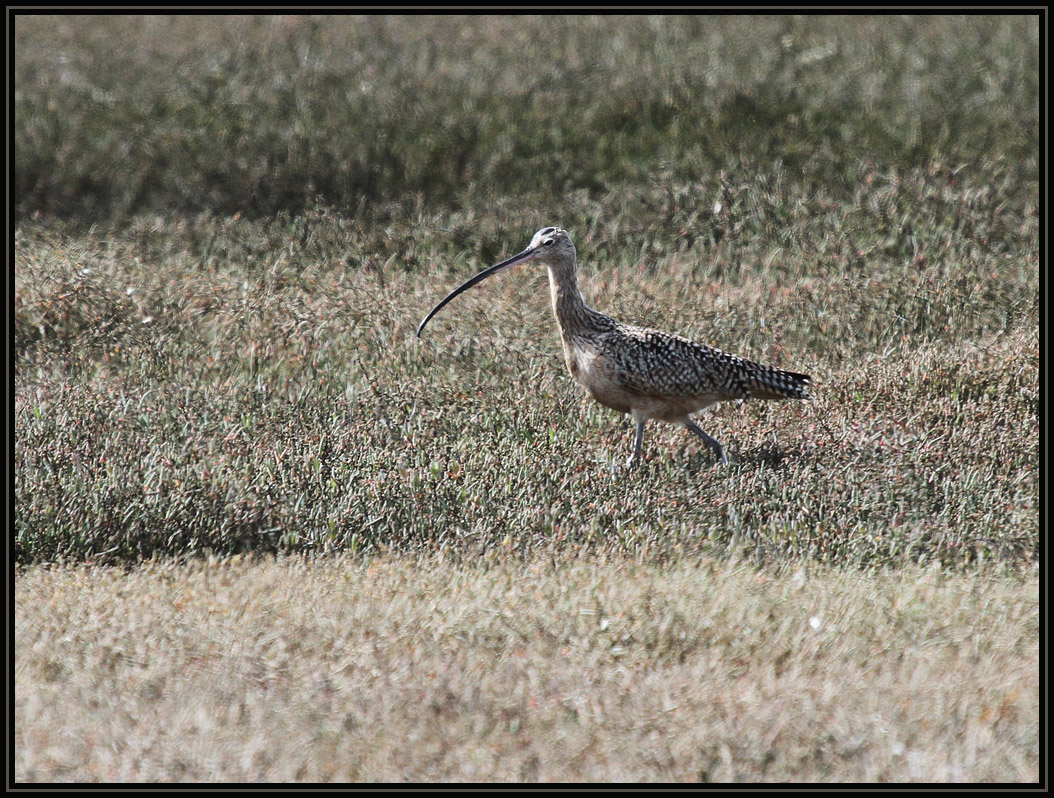 Pie-billed Grebe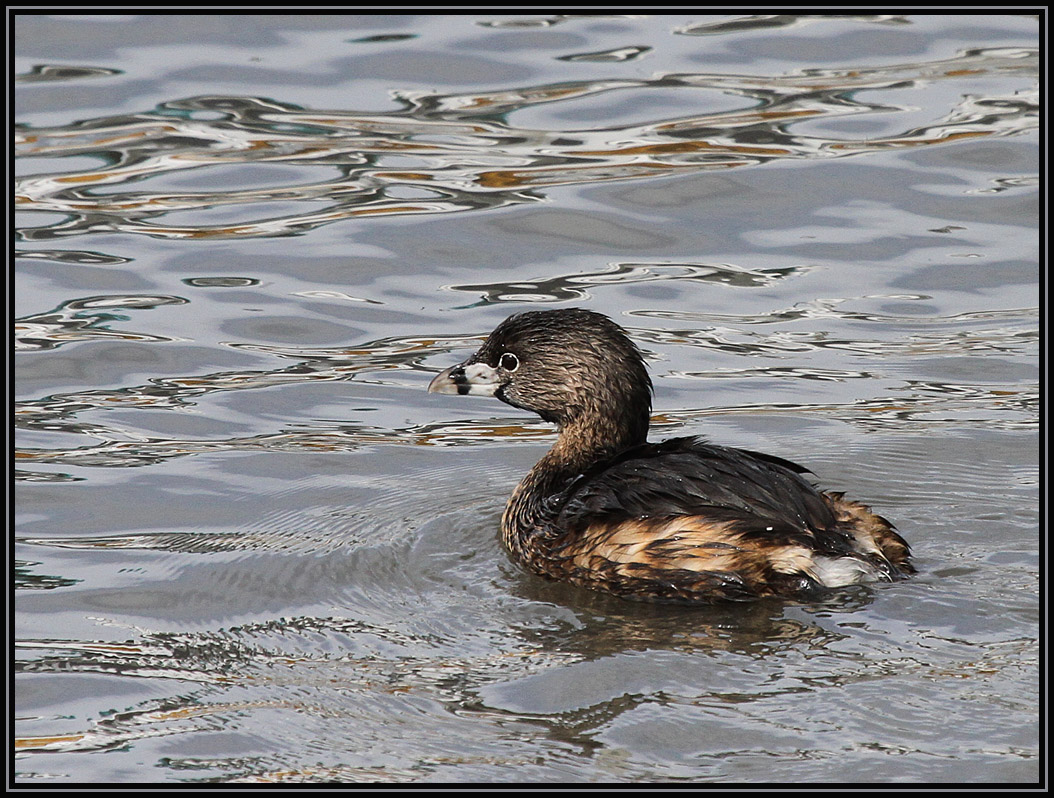 There was a group of several Sea Otters rafting in the protected waters of the harbor very near a parking area at the foot of Morro Rock.